Government-Funded Abortion
A number of years ago, Gov. Robert Casey warned that health care reform legislation that included public financing of abortion would be "dead on arrival" to Congress. For that very reason as well as several others, the attempt to overhaul the nation's health care system went down in flames.
After the election of now Senator-elect Scott Brown, the Democrats are scrambling to figure out what to do about health care reform and they might have another  pro-life Democrat problem, a Democrat with the spirit of Casey.
Rep. Bart Stupak (D-MI) told CNSNews.com "if they expect the House to accept the Senate bill, it's going to go down in flames."
CNSNews.com asked Stupak: "Are you prepared to vote for a bill that looks more like the Senate bill – and Senator Nelson's language on abortion – than the House bill, with your language?" He replied, "No, absolutely not."
When Cardinal George requested that pro-life Republicans vote for the Stupak amendment to the health care bill, he was shaming conservative American legislators that they need to stand up for what they claim in public.  Cardinal George discounted reasonable Republican objections  that this was just a ploy by Nancy Pelosi to get pro-life Democrats on board knowing full well that all pro-life language would be stripped in the joint chambers conference committee.
Was Cardinal George this naive to fall for this parliamentary trick?  Can we assume he isn't this naive?
No, Cardinal George is not this naive because why would the Vatican choose him to lead a diocese?  The Vatican certainly takes its time to make wise and knowledgeable decisions don't they?  The Holy Spirit guides them in their work, granted that this is done primarily through the teachings of the Church.  Though we can be reasonable enough knowing that the Vatican wouldn't choose someone who is incompetent to be a shepherd to his flock.
As he comes under increasing pressure from the Obama administration, Congressman Bart Stupak is publicly stating that he and his colleagues in the House will stand firm on pro-life principles and reject any bill that allows public funding of abortion.
At this point I am fairly certain I don't want the Obama administration to have a thing to do with my health coverage. Nor am I convinced that a bill which leftists, libertarians, and conservatives (do I really need to link anything?) are rejecting and deriding – for different reasons, of course – is really going to end up helping the poor. Whether it is a massive giveaway to insurance companies, an unwelcome and unaffordable expansion of government power and control, or both, I see no compelling reason to support the bill, even without public funding of abortion.
If Stupak is successful and abortion funding is out of the final bill, there are at least 40 House Democrats who have pledged to vote against it (because the right to have the government pay for the murder of one's own children is more important than insuring the poor, I guess). That will probably kill it. And if he fails, he has hinted that he and at least 10-12 of his colleagues will vote no on the bill, which may be enough to kill it.
So, either way, I say, go Bart go, Godspeed. Because if this monstrosity does get passed, I'd at least like to know that our tax dollars aren't funding child murder. Pro-life Democrats have demonstrated their ability to influence and even steer the course of national policy. In my view, that is a positive thing no matter what else results.
Senator Ben Nelson of Nebraska said 'no-go' on the most recent health care bill that Harry Reid and the Democrats have compiled.  This most likely will derail President Obama's efforts to have a Senate health care bill done by Christmas.
"As it is, without modifications, the language concerning abortion is not sufficient,"
Diane Francis, a columnist with the Financial Post, a Canadian newspaper, has a column here calling for a global one child policy.
A planetary law, such as China's one-child policy, is the only way to reverse the disastrous global birthrate currently, which is one million births every four days.
The world's other species, vegetation, resources, oceans, arable land, water supplies and atmosphere are being destroyed and pushed out of existence as a result of humanity's soaring reproduction rate.
Ironically, China, despite its dirty coal plants, is the world's leader in terms of fashioning policy to combat environmental degradation, thanks to its one-child-only edict.
The intelligence behind this is the following:
-If only one child per female was born as of now, the world's population would drop from its current 6.5 billion to 5.5 billion by 2050, according to a study done for scientific academy Vienna Institute of Demography.
-By 2075, there would be 3.43 billion humans on the planet. This would have immediate positive effects on the world's forests, other species, the oceans, atmospheric quality and living standards.
-Doing nothing, by contrast, will result in an unsustainable population of nine billion by 2050.
Although I think this proposal of Ms. Francis is both evil and insane, I do give her props for saying out loud what many environmental hysterics only hint at:  Man is the problem.  Eliminate as many humans as possible and the environment can by saved to be enjoyed by the anointed few like Ms. Francis.
The U.S. Conference of Catholic Bishops Pro-Life Secretariat just released a statement denouncing the defeat of the Pro-Life Nelson Amendment.  In addition the USCCB will not support any health care bills that diminishes the Stupak Amendment that was passed in the U.S. House of Representatives.
Here is their released statement in its entirety:
December 9, 2009
Bishops Call Vote a Grave Mistake and Serious Blow to Genuine Reform
Say the Senate Should Not Support Bill in its Current Form
Hope That House Provisions on Abortion Funding Prevail
BISHOPS DEEPLY DISAPPOINTED BY SENATE VOTE
TO TABLE NELSON-HATCH-CASEY AMENDMENT
WASHINGTON—"The Senate vote to table the Nelson-Hatch-Casey amendment is a grave mistake and a serious blow to genuine health care reform," said Cardinal Francis George, President of the United States Conference of Catholic Bishops. "The Senate is ignoring the promise made by President Obama and the will of the American people in failing to incorporate longstanding prohibitions on federal funding for abortion and plans that include abortion."
Bishop William Murphy, Chair of the bishops' Committee on Domestic Justice and Human Development, said: "Congress needs to retain existing abortion funding restrictions and safeguard conscience protections because the nation urgently needs health care reform that protects the life, dignity, conscience and health of all. We will continue to work with Senators, Representatives and the Administration to achieve reform which meets these criteria. We hope the Senate will address the legislation's fundamental flaw on abortion and remedy its serious problems related to conscience rights, affordability and treatment of immigrants."
The Senate defeated the pro-life Nelson amendment that would have disallowed public money to be spent on killing babies.
Steven Ertelt of LifeNews.com explains what the current bill contains without the pro-life Nelson amendment:
The legislation currently allows abortion funding under both the public option and the affordability credits to purchase health care insurance.
Pro-abortion Republicans Olympia Snowe and Susan Collins of Maine voted along with most Democrats when pro-abortion Democrat Senator Barbara Boxer of California moved to kill the bill.  Democratic Senators Bob Casey, Jr. of Pennsylvania, David Pryor of Arkansas, Byron Dorgan and Kent Conrad of North Dakota, Edward Kaufman of Delaware, and Evan Bayh of Indiana voted along with the rest of the Republicans to not kill this amendment.
Is one of the most recent columns over at Vox Nova prophetic? Has Senator Harry Reid set into motion what is to be the death of health care reform because of the abortion issue?
The Senate Majority Leader unveiled the health care legislation yesterday and it is already under attack by pro-life groups because it contains language strikingly similar to the Capps Amendment—the original abortion provisions of the House health care bill until it was removed and replaced upon the passage of the Stupak Amendment which explicitly prohibited the funding of abortion or subsidizing of insurance plans that cover abortions in what would be newly-created health exchanges. Continue reading →
RealClearMarkets recently featured an intriguing article about taxpayer funded abortion. The author appears to be pro-choice or rather indifferent to the question of legal abortion. Regardless of his own view, his points and his conclusions are well worth the read. Continue reading →
"Progressives" all over the Internet are absolutely dismayed over the Stupak amendment, but they way in which they are expressing it is rather curious. Rather than standing up and proudly defending a woman's right to murder her unborn child – or even to, in the more clinical and dehumanizing language, "terminate her pregnancy" – they are chiefly complaining about the class discrimination they believe is inherent in the amendment. Allegedly the Stupak amendment will only make it harder for poor and middle class women to get abortions, while rich women will continue to have access to them.
This distraction is as old as it is absurd. No one objects to abortions for the poor while supporting abortions for the rich. It's easier for a rich person to buy drugs, to hire hit-men to take out an annoying spouse, or to commit any number of crimes against individuals and society. This has never been an argument for legalizing objectionable or violent behavior.
While the moral point the progressives wish to make is bankrupt, their concerns are based on recent and objective analysis of the larger implications of the Stupak amendment. If Stupak remains in the health care bill, it will actually have the effect of significantly reducing the abortion rate.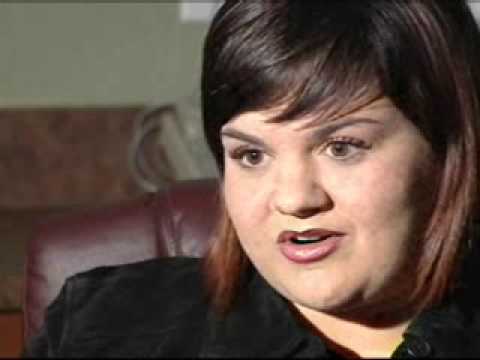 Just received breaking news from Katerina Ivanovna, M.J. Andrew, and an email from Coalition for Life concerning a major defection from Planned Parenthood to the Culture of Life movement.
Abby Johnson worked at Planned Parenthood abortion mill in Bryan, Texas for eight years, the last two as its director.  After viewing an ultrasound of an abortion she had a spiritual conversion.  Last month she submitted her resignation to the abortion mill and like clockwork Planned Parenthood has placed a restraining order on her and the local chapter of Coalition for Life, where she had been spending more and more time at.
Politicians make asinine statements all the time, but sometimes there is one that stands out from the crowd for its sheer cluelessness, duplicity and perversity.  Patrick Kennedy, yep, one of Teddy Kennedy's sons, a Democrat member of Congress from Rhode Island, lambasted the Church for not falling into line behind ObamaCare. Here is a statement that he made  to CNSNews.
"I can't understand for the life of me how the Catholic Church could be against the biggest social justice issue of our time, where the very dignity of the human person is being respected by the fact that we're caring and giving health care to the human person–that right now we have 50 million people who are uninsured," Kennedy told CNSNews.com when asked about a letter the U.S. Conference of Catholic Bishops (USCCB) had sent to members of Congress stating the bishops' position on abortion funding in the health-care bill.