God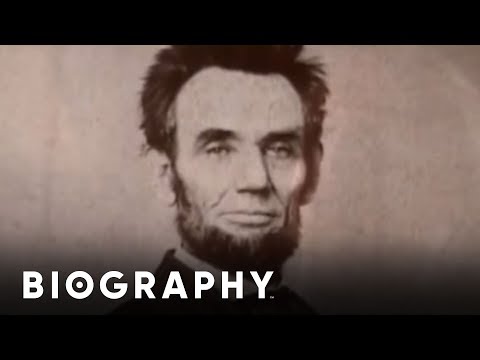 Justice exalteth a nation: but sin maketh nations miserable.
Proverbs 13:14
Today is the 204th birthday of Abraham Lincoln.  One of the many things I find fascinating about Lincoln is his view of the Civil War, a view which is not much considered these days.  Lincoln viewed it simply as a punishment for the sin of slavery.  Lincoln put this idea forth clearly in a letter to Albert Hodges on April 4, 1864.  Hodges was the editor of the Frankfort Commonwealth in Kentucky and Lincoln was explaining why he had found it necessary to adopt a policy of Emancipation and to enlist black troops, neither policy being popular in Kentucky or any of the border states.  At the close of the letter Lincoln disclaimed that he had controlled the events which had led to his embracing abolition as a war goal:
I claim not to have controlled events, but confess plainly that events have controlled me. Now, at the end of three years struggle the nation's condition is not what either party, or any man devised, or expected. God alone can claim it. Whither it is tending seems plain. If God now wills the removal of a great wrong, and wills also that we of the North as well as you of the South, shall pay fairly for our complicity in that wrong, impartial history will find therein new cause to attest and revere the justice and goodness of God.
God was willing the removal of slavery and gave the War as a punishment to both North and South for the sin of slavery.  This was not a spur of the moment thought by Lincoln, but rather the fruit of much anguished contemplation as to why the War came and what it meant. Continue reading →
A round-up of some of the best punditry in the Catholic Blogosphere, courtesy of ThePulp.it:
"Why Is Mugabe Visiting the Vatican?" – James Kirchick, New Republic
. . .Mark Stricherz of Catholic Vote wrote about this here. . .
God & Political Science – Timothy Shah, Daniel Philpott & Monica Toft, PD
Exposing the Death Dealers – Amy Welborn, Crisis Magazine
Syria Christians Fear for Religious Freedom – Reuters
Pro-Lifers Help Win Canadian Baby Battle – Maryann Gogniat Eidemiller, OSV
About Face on Same-Sex 'Marriage' – Joan Frawley Desmond, NCRegister
Abp. Jose Gomez: You Have a Duty to Confront This Culture – Cal Cth Daily
Fig Leaves & Falsehoods (Lying & Planned Parenthood) – Janet E. Smith, FT
Quaeritur: Selling a Rosary & Other Sacred Things – Father John Zuhlsdorf
Paternalistic Violence in the New World – David, The School of Salamanca
Monster Baptism & Chemical Pregnancy – Doctor Stacy Trasancos
The Sistine Chapel, In the Depths of Wales! – Richard Collins, The Guild
_._
If you liked this roundup of the best posts from around the Catholic blogosphere, visit ThePulp.it for daily updates twice a day.
For ThePulp.it click here.
Today is the anniversary of what might be John Paul II's most important encyclical, Fides et ratio. Although I have not the time to give it a full treatment, if you have not read it I strongly urge you to do so as soon as possible. Catholicism's eager embrace of reason & philosophy not only sets it apart from most other religions but also positions it to best respond to the philosophical failures that are hurting the modern world. If the modern world is to find some redemption, it will be because these words are heeded:
Faith and reason are like two wings on which the human spirit rises to the contemplation of truth; and God has placed in the human heart a desire to know the truth—in a word, to know himself—so that, by knowing and loving God, men and women may also come to the fullness of truth about themselves
"Unnatural, mummy? You tell me, what's nature's way? If poison mushrooms grow and babies come with crooked backs, if goiters thrive and dogs go mad and wives kill husbands, what's unnatural?"
Richard, The Lion in Winter
One of the claims to which people seem peculiarly susceptible at the moment is that if something is "natural", it must be good. "Natural" foods are believed to be uniformly healthy. The finding that some particular behavior (say, polyamory) is found in nature is taken to be some sign that it is a good thing.
I think a fair amount of this results from our culture having lost a sense of tragic vision in regards to nature — we naturally assume that unless some active force comes along and makes things bad, that they will be good. This could not be farther from a traditional view of nature. While neo-pagans are sure that being "in tune" with nature would be a blissful and pleasant state, real pagans of the ancient world saw the natural forces that were bound up with their gods as capricious, sometimes cruel, and almost always unconcerned with the impact of their actions upon mortals.
"I think everyone has a secret resentment against God, against our very creation, against the fact of our being what we are. Freud called this the death wish, resentment against being born into this pain-full world."
Peter Kreeft says something surprising in Back to Virtue:  that we need to learn to forgive God. He is quite clear that this is not for any evil or debt he owes us, but for His goodness. As Kreeft says in his book, God loves us more than we would like, and we need to forgive him for interfering with our foolish will again and again". We need to "forgive him for his blessed but painful surgery on our spirits."
At first, I thought Kreeft was wrong. Forgive God? Why would we lowly creatures need to forgive God, who is infinite goodness? How absurd! Then, giving the great Peter Kreeft the benefit of the doubt, I thought it over and had a realization of sorts. We need to forgive God lest we hold a grudge against Him. God calls us out of ourselves. He asks us to give up ourselves and our particular desires, and this can be very difficult, even aggravating. Our broken nature rebels against God's will. We must say with Jesus, "not my will Father, but yours be done," but we do not want to. We often say, leave me alone to what I want! Christians say this even when they know this is foolishness. We are broken and part of our brokenness is a wrong-relationship with God: we blame him when he is not at fault. Our hearts must be at peace with God. And our hearts, misshapen as they are, cannot be at peace with God unless we forgive him. How ridiculous we are!
Kathryn Elizabeth "Kate" Smith (May 1, 1907 – June 17, 1986) was an American singer, best known for her rendition of Irving Berlin's "God Bless America". Smith had a radio, television, and recording career spanning five decades, reaching its pinnacle in the 1940s.
Smith was born in Greenville, Virginia. Her professional musical career began in 1930, when she was discovered by Columbia Records vice president Ted Collins, who became her longtime partner and manager. Collins put her on radio in 1931.  She appeared in 1932 in Hello Everybody!, with co-stars Randolph Scott and Sally Blane, and in the 1943 wartime movie This is the Army she sang "God Bless America".
Late in the following video you'll see a young Lt. Ronald Reagan make a cameo.  39 years later President Ronald Reagan awarded Kate Smith the Presidential Medal of Freedom America's highest civilian honor.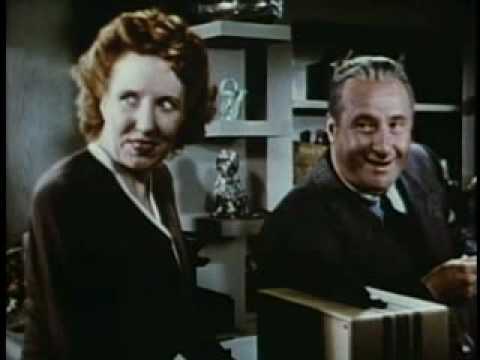 America! America!
God mend thine every flaw,
Confirm thy soul in self-control,
Thy liberty in law!
As we celebrate our Independence from the British Empire, let us remember our total dependence on God.
It may sound too simple or even too silly to be taken seriously- but I would say that looking back over my own life, and being in a perpetual teen world courtesy of my employment as a high school religion teacher- it would be hard to overplay the damage of this "Problem-Free Philosophy".