George Tiller
William Peter Blatty, well-known novelist, author of the Exorcist, a Georgetown graduate, class of 1950, is spearheading an effort to force Georgetown to reform, or to cease to call itself Catholic.  Here is his letter:
Dear Friends,
I invite you today to join me in The Father King Society to Make Georgetown Honest, Catholic, and Better by signing on to a very special effort here. I ask you also to curtail your donations to Georgetown University for one year.
The late Jesuit Father Thomas M. King was a good friend. I had the privilege of lecturing his theology class, which started the rumor that he had inspired my priestly character in The Exorcist. Father King inspired many other things; and our effort now.
On May 5, 2012, in a speech to American bishops, Pope Benedict XVI called on America's Catholic universities to reaffirm their Catholic identity. The Pope noted the failure of many Catholic universities to comply with Blessed John Paul II's apostolic constitution Ex corde Ecclesiae. The Pope said that preservation of a university's Catholic identity "entails much more than the teaching of religion or the mere presence of a chaplaincy on campus."
For 21 years now. Georgetown University has refused to comply with Ex corde Ecclesiaie ("From The Heart of the Church"), and, therefore, with canon law. And, it seems as if every month GU gives another scandal to the faithful! The most recent is Georgetown's obtuse invitation to Secretary Sebelius to be a commencement speaker.
Each of these scandals is proof of Georgetown's non-compliance with Ex corde Ecclesiae and canon law. They are each inconsistent with a Catholic identity, and we all know it. A university in solidarity with the Church would not do these prideful things that do so much harm to our communion. (You can pen a heartfelt letter to the Cardinal Archbishop of Washington and the Holy Father offering your own experience here.)
In the months to come, The Father King Society will ask Georgetown and the Church for explanations and decisions. In 1991, in an effort led by courageous Georgetown students, my dearly missed classmate, GU Law Center Prof. Richard Alan Gordon, took the awesome step of submitting a canon law petition asking the Church to remove Georgetown's right to call itself Catholic. Then Dean of Students John J. DeGioia had authorized the funding of a pro-abortion student advocacy group. A contemporaneous secret memorandum from the Association of Jesuit Colleges and Universities to the presidents of all Jesuit institutions showed us that Dr. DeGioia's decision was part of a larger scheme: GU was to be the dissident leader for others to follow. Dean Gordon's effort was provocative and drastic, but within months of the filing, Rome required Georgetown to reverse itself, and Georgetown did.
Father Tom King was actively involved and submitted an essay to be used in support of the canon law action. (We post it here.) Soon after the 1991 "GU Choice" funding, a meeting took place on campus that collected the students, teachers, alumni and parents who had reacted to the University's scandal in diverse ways. Fr. King listened intently, and then the mild-speaking priest told us of a call the night before from his brother, also a priest. His brother had said, "Tom, you have to choose sometimes — either you fish or cut bait." Father King told us that he had decided to fish. And now, at long last, so have I. I ask you to join us!
For almost two decades, The Cardinal Newman Society has pursued with true inspiration and devotion its unique ministry to strengthen Catholic higher education in America. CNS has agreed to help us. Likewise, the St. Joseph's Foundation, a Texas charity that focuses on canon law, has been a source of valuable information. We appreciate the help of both apostolates.
We may choose to file a canon action again, one much larger in scale and seeking alternative forms of relief that will include, among others, that Georgetown's right to call itself Catholic and Jesuit be revoked or suspended for a time. We will ask for lesser relief as well. Of course, what we truly seek is for Georgetown to have the vision and courage to be Catholic but clearly the slow pastoral approach has not worked. I invite you to sign the "Mandate of Procurator" on this website so that I, and other alumni, parents, teachers and students, may represent you in this special and historic Church petition. Continue reading →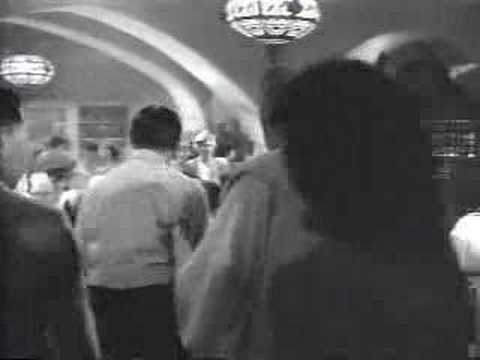 Daffyd at the blog Big Lizards has a post which spells out what everyone should understand now:  ObamaCare in general, and the HHS Mandate in particular, was never about healthcare:
Never was it about health insurance for the poor and uninsured; it was always about the federal government seizing control not only of the health care of individuals but also nationalizing those state and local health programs already in place.  ObamaCare was, first and last, a power grab by the federal government at the expense of states, local governments, and individual Americans.
So please, let's not imitate Captain Renault in Casablanca — shocked, shocked to discover that Barack Obama has violated our First-Amendment right to freedom of religion!  In fact, that specific mandate was at the heart of ObamaCare tyranny:  a frontal assault on the Catholic church in particular, which is so virulently hated by the gay-activist and feminist wings of the Left.
The only element of this policy that should shock anyone is the unbelievably hamfisted way that Obama decreed it:  A politically savvy politician would have patiently held off until after the election, giving himself two years to allow the furor to die down.
Instead, the president once again mistook unanimity among his left-liberal friends for a Progressivist "consensus" among the American people; he lives in a bubble of epistemic closure, talking only to true-blue believers on the left.  I formerly gave him the nickname "Lucky Lefty," because (a) he is left handed, (b) he is left-leaning, and (c) he was extraordinarily lucky.  Well he's still (a) and (b), but not so much (c) anymore, so I can no longer call him that.
Obama's new nickname is "Bubble Boy," honoring his world view. Continue reading →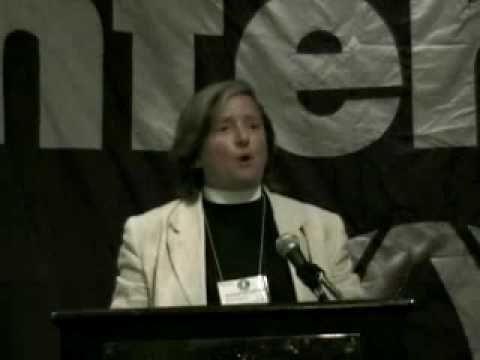 Occasionally pro-aborts make the argument that no one is pro-abortion.  Anglican priestess Katherine Ragsdale is Exhibit A that this is rubbish.  Christopher Johnson, a non-Catholic who I have designated Defender of the Faith for his spirited defenses of the Church, at the Midwest Conservative Journal examine Katherine Ragsdale's views on abortion as a blessing in a post simply entitled "Monster":
Abortion is a blessing — sometimes a joyful relief; sometimes a painful choice — but a blessing still.
Why is that so hard to see? How can anyone not understand that unless women can control our reproductive lives we can't control our economic lives either, we can't be fully functioning members of the commonwealth or stewards of the gifts God has given us unless we can decide when or if to have children?
There is, of course, one simple way around that little problem.  It's a very old idea that has a number of names.  Keeping your clothes on, locking the barn door, keeping it zipped up, keeping the one-eyed snake in the cage, viewing men/women as human beings rather than ambulatory narcotics, saving yourself for marriage, etc.
I have been stunned, since all the uproar, to hear self-described feminists – feminists – say, "oh, abortion is always a morally complex tragedy but it's sometimes a necessary evil and so must remain legal." Is it any surprise that people are becoming less and less willing to call themselves pro-choice if even feminists are lamenting a necessary evil rather than celebrating a means to our own liberation and empowerment? 
"You use the phrase 'killing every single Jew in the entire world' like that's a bad thing." – Heinrich Himmler.
Look, the only way abortion is a tragedy or an evil is if a fertilized egg is a baby. The Roman Catholic Church teaches that (and they're entitled to) but science doesn't, most theologies don't, and common sense doesn't. Why should we believe that? Yet every time we called abortion a tragedy we reiterate the position that a zygote is a human being of equal moral standing with a woman. We create an antiabortion climate and I fear it has come back to bite us.
Two things.  Katie Rags was a fertilized egg once.  So was her entire audience and so was every single person reading this.  And as far as Rags is concerned, you're still a "fertilized egg" nine months after one of your dad's swimmers made it inside one of your mom's eggs, as demonstrated by her lionization of Old Partial-Birth Abortion.
It is only this that makes it possible for people to be as outraged as many have been by the characterization of George Tiller as a saint and martyr. Dr. Tiller — like most if not all people who work in clinics that provide abortions — did difficult, demanding, and dangerous work under constant threat, harassment, and terrorism. He did it even though he could make more money doing easier, and certainly safer, work. He did it because he believed it was the right thing to do. It was his ministry. He spent and gave his life on behalf of others. That's a saint and martyr. The only reason anyone could question that is if they thought abortion was a bad thing. The only way they can think that if they believe a fertilized egg is a baby. And we contribute to that whenever we try to compromise and be conciliatory by calling abortion a tragedy.
Says here that participation in the Einsatzgruppen during the Second World Was was terribly stressful on the German soldiers involved.  But the fact that they needed copious quantities of booze to get through the day didn't make those bastards virtuous. Continue reading →
Isn't it interesting that President Obama is pleading for us to "not to rush to judgment" concerning the Fort Hood Massacre that was executed by Malik Nidal Hasan who is an extremist Muslim.  Yet President Obama called out the National Guard to protect abortion mills when George Tiller the Killer was killed by a deranged man and not a pro-life advocate?
Double standard you think?
Yeah.  But just remember that this is the same administration that called "right-wing" groups such as pro-lifers as a threat to national security and not one mention of extremist Muslims or Muslim organizations that operate within the United States or abroad.
President Obama and his administration represent a world view that is un-American with values that only Moloch would love.  Catering to the politically correct sympathies and dogmas of modern liberalism while demonizing pro-life organizations that only seek to protect the most vulnerable among us.
Let's pray for a one term Obama presidency and a strong candidate to emerge to represent the best of most Americans.
_._
To read more about the Fort Hood Massacre click here.
To read more about the murder of George Tiller the Killer click here.
To read more about President Obama demonizing Pro-Lifers the same day that George Tiller the Killer was killed click here.
To read more of the Obama Administration categorizing Pro-Life groups as terrorists click here.
To read more by Ralph Peters of the New York Post on President Obama's response to the Fort Hood Massacre click here.
When Dr. George Tiller was murdered in cold-blood earlier this year, pro-abortion political partisans and the left in general wasted no time in condemning the act as one of "domestic terrorism." Leftist blogs and news magazines declared that "words matter" – the words of the pro-life movement are what ultimately cause people who would not have otherwise done so to pick up a weapon and take a life. The entire pro-life movement, therefore, was to blame for the actions of individuals.
There is little doubt in my mind that no one in the media is going to hold the "pro-choice" movement to account for the murder of Jim Pouillon, a 63 year-old man on an oxygen tank and crutches who renounced violence, and, so far as we know, never harmed a living soul. His great and terrible crime was to simply display, in images more than words, the truth of abortion – that it almost always ends with a butchered, bloody human being. For the record, only cowards and liars fear the truth.
But let us return to the topic of words. They still matter, don't they? Let us take the words, for instance, of the CEO of Planned Parenthood of Collier County, Florida, not long ago:
"I think the people that demonstrate outside of our building are terrorists because they're trying to deny women access to what a woman is choosing for herself"
So, to be clear: American citizens exercising their first amendment rights, who certainly cannot and do not attempt to physically prevent anyone from entering a facility, are "terrorists". Before addressing the hypocrisy of this charge, let us look at what people such as Jim Pouillon actually do.
Ah, it does my heart good to see Senator Arlen Specter (D.Pa) and Kathleen Sebelius, Secretary of Health and Human Services exposed to the verbal anger of the public!  Now why is that?
Well as to Snarlin' Arlen, he was for decades a pro-abort Republican and now is a pro-abort Democrat.  My reaction when he jumped parties earlier this year was good riddance.  He jumped parties of course because he was an almost certain loser to pro-life Pat Toomey in the Republican primary.  The hilarious thing is that Specter will face a Democrat primary challenge from Congressman Joe Sestak who announced his candidacy yesterday.  If he survives the primary challenge he faces an up-hill fight against Toomey.  In a Quinnipiac poll on July 22, Specter leads Toomey by a single percentage point 45%-44%.  This is a devastating poll for an incumbent facing a well-known challenger.
As for Sebelius, she is a fanatic pro-abort, as I detailed here, and a close political ally of the late Tiller the Killer.  Just before her confirmation it came out that she had received three times the donations from Tiller than she had claimed.    Of course this is only the tip of a large ice berg of campaign funds that Tiller used to aid Sebelius as this letter here from Tiller indicates.  Her ties to Tiller were outlined by Bob Novak last year here. When confronted about Tiller she was always in full " Tiller?" mode: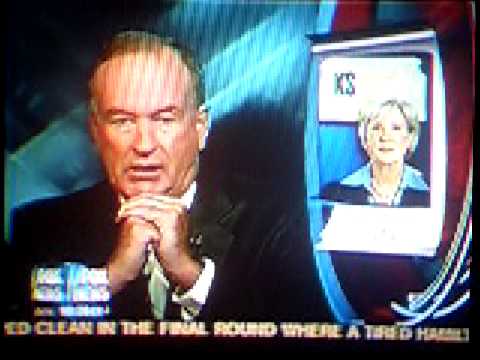 Yep, I can watch these two being booed with a fine enjoyment!  Schadenfreude?  Indeed!
I have had it with the debate over the language used to describe abortion.
The argument that the language of the pro-life movement is responsible for the death of George Tiller is preposterous nonsense. It reduces us to nothing but objects pushed about by the forces of propaganda.
The truth is that one does not need propaganda to become outraged to the point of homicide; one can simply look up the details of what the procedure of abortion involves, particularly the partial-birth abortions performed by Tiller. The cold hard facts, regardless of any political spin or the additional words of any commentator, is quite sufficient.
This post has nothing at all to do with whether or not the murder of George Tiller was morally justifiable or not. That needs to be said upfront.  My initial reaction was a bit hasty, and I like others have foot-in-mouth disease. Being a passionate writer who is used to speaking his mind openly has its advantages and drawbacks. If I had a nickel for every statement I made that I later regretted, I'd be having too much fun with my millions to bother posting here at AC
What I do want to more fully understand is exactly how, or perhaps more importantly, why, this event will have disastrous implications for the pro-life movement. I understand that, on one level, it may serve as a pretext for a government crackdown, on restrictions against free-speech, and the like. That is a legitimate concern. What I do not understand is the argument that there are actually people out there whose position on abortion, which in turn hinges upon their position about the ontology of the unborn itself, will change as a result of this.
The White House issued a statement that bordered on the polemic from President Obama that ratcheted up the rhetoric surrounding the tragic death of abortionist George Tiller [emphasis mine]:
I am shocked and outraged by the murder of Dr. George Tiller as he attended church services this morning. However profound our differences as Americans over difficult issues such as abortion [notice how Obama 'assumed' that the issue was related to abortion without any of the facts present, implicitly connecting the suspect to the pro-life movement and instantaneously demonizing us], they cannot be resolved by heinous acts of violence.
Such partisan rhetoric is unbecoming of the office of the President.  Especially when preliminary reports show that the suspect has no connections with any pro-life groups.  In fact, Scott Roeder, the alleged suspect, is connected to various anti-government groups.  This only shows President Obama's speech at the University of Notre Dame of 'not demonizing the opponent' as nothing more than empty rhetoric.
This type of rhetoric has only emboldened anti-life groups to capitalize on the tragic death of abortionist George Tiller.  The pro-abortion National Organization for Women (NOW) has already deemed it a "terrorist" act and wants stalinist tactics used on Pro-Life groups by the Justice Department and the Department of Homeland Security to:
Preliminary reports show no connection of Scott Roeder with any Pro-Life groups.
LifeNews.com editor Steven Ertelt has reported that Scott Roeder, who has been detained by police in relation to the shooting of the abortionist George Tiller, has affiliations with extremist anarchist political groups with an anti-government bent.
As has been the case with most previous incidents of abortion-related violence, Roeder appears to have an affiliation with extremist political groups but not with the mainstream pro-life movement.

Pro-life groups have quickly and genuinely condemned the Tiller shooting.
We here at the American Catholic have condemned this act of violence.
Early reports so far show Scott Roeder having connections with anti-government organizations such as Freemen as well as having a prior conviction of 'Criminal use of firearms' in 1996.
(Photo of video taken from Kansas City Fox 4)
(Biretta Tips: Tom Blumer, The ConservativeXpress, & Foxfier)
Tiller the Killer, a/k/a George Tiller, the foremost practitioner in this country of the disguised infanticide known as late term abortion, goes on trial today.  The attorneys for Tiller the Killer have attempted every legal maneuver known to man to stop this trial, but to no avail.
Salvete AC readers!
Due to popular acclamation I'm returning back to using Latin in my column title (mostly).  I think I've settled on a format so thanks for bearing with me.  I've wanted to do this type of column for a while and I believe I found the right balance, now if I can only be consistent in my posting.  So here we have today's Top Seven Picks in the Catholic world:
1. Catholic News Agency has reported that a coalition of American Catholics calling themselves Catholic Advocate led by Deal W. Hudson have created a website opposing President Barack Obama's choice for Secretary of Health and Human Services, pro-abortion Governor Kathleen Sebelius of Kansas.  The website is called www.catholicsagainstsebelius.org.  Governor Kathleen Sebelius is a dissident Catholic notorious for her direct and explicit support of abortionist George Tiller "the Killer", whose known for executing late term abortions of innocent children.  Archbishop Joseph Naumann of Kansas City has met and counseled Governor Kathleen Sebelius on several occasions on her pro-abortion stance and has asked her to refrain from receiving Holy Communion.  However Governor Kathleen Sebelius has refused to obey and has openly opposed the good archbishop on these points.  Here is the link: http://www.catholicsagainstsebelius.org/
2. Kevin Knight (of New Advent) somehow found a little blurb buried in a long article that Newt Gingrich will soon convert to the Catholic faith as reported by the New York Times (7th paragraph on page 7 of the article 'Newt. Again.').
Updated: For a quick and eas(ier) read of the NY Times article go to Fr. John Zuhlsdorf's blog here: http://wdtprs.com/blog/2009/03/fmr-speaker-gingrich-to-become-catholic/
3. When I click on my browser to go to InsideCatholic.com their web page takes quite a long time to download relative to any other Catholic website or blog that I surf.  I don't know if it's all the links or dense code, but my best guess is that their Content Management System that they ar using, Joomla, may be the cause of the slowdown.  The second longest page in the Catholic web to download is Damian Thompson's Holy Smoke, but you place the blame of the downloading delay to his employer London's Daily Telegraph (which is the best english language newspaper in the world in my humble opinion).