Geekier than thou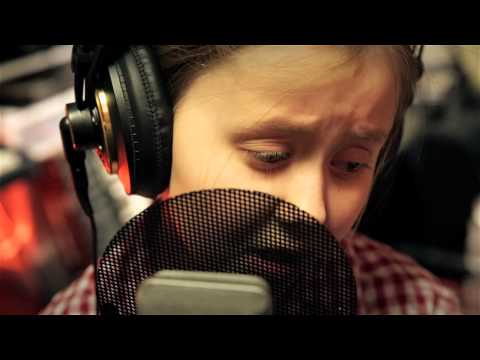 When I am not in the law mines, attending to family matters or blogging, I can often be found playing grand strategic historical computer games.   I have gotten quite a bit of enjoyment out of the Europa Universalis games put out by the Swedish game company Paradox, which allows you to lead virtually any country on the globe from the Fifteenth Century up to the Napoleonic period.  Go here to download a demo of Europa Universalis III.
On April 1, 2013 those wild and crazy Swedes at Paradox released a video, above, detailing their plans for Europa Universalis the Musical!  Ah, if twere only true.  Nerd Heaven!
My co-blogger Darwin has a good post at his blog, Darwin Catholic, expressing his irritation at three laws proposed by the late science fiction writer Arthur Clarke.  Go here to read it.  The proposing of laws seems to often go with the territory of being a science fiction writer.  Asimov had his laws of robotics, for example.  Reading Darwin's post propelled me into imagining the ten commandments for science fiction writers, and here they are:
1.  You are a science fiction writer, and will write only science fiction:  no fantasy, no (spit) urban fantasy, no (gag) romance novels disguised as fantasy.  This rule is subject to being overruled if you really, really need the cash.
2.  You will not bow down to the idols of popular taste or to what will sell in the mass market.  Kindle and e-publishing will have your sole worship.
3.  You will not take the name of science in vain and have more than three scientific absurdities in each story that you write.
4.  All the rest of creation labors for only six days.  For science fiction writing wretches remember the words of Heinlein:  "Six days shalt thou work and do all thou art able; the seventh the same, and pound on the cable."
5.  Honor your father and your mother as they may well be the ones supporting you as you seek fame and fortune by scribbling endlessly for a living. Continue reading →
As faithful readers of this blog know I am a Star Trek fan.  Therefore I am doubly offended that the IRS decided to spend $60,000 bucks on a Star Trek and Gilligan's Island parodies:
Yes, the IRS goes boldly where no man has gone before. And like a space tourist, the IRS wrote a check to do it. Some headlines suggest the price tag was $4 million. Actually, the IRS studio itself cost around $4 million but the Trekkie movie was around $60,000. Continue reading →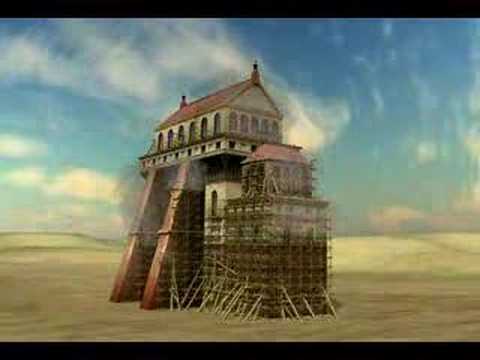 I have wasted endless hours of my life playing historical strategy games since 1970, first as board games and then on computers.  Troy Goodfellow at Flash of Steel has a fascinating look at games which involve the Papacy:
Popes are also generally not playable characters, and when they are, they come with major strings attached. Papal power is a spasmodic interference in play, either through the mechanics of being a Trump (a power that players compete for so they can use it against their enemies), a Vendor (a mechanic that distributes tasks and rewards to stimulate certain types of play and progress) or a Disruptor (a mechanic serves to keep games challenging or hasten resolution of stalemates.)
Medieval Total War II is probably the best exemplar here, and the one most familiar to readers of this blog, though certainly not the first. You can't play the Pope in MTW2 – and you can't even easily direct who assumes that role once the old pope dies – but he is always in your face, both in good ways and bad. First, as a Vendor, the Pope is one of two sources of "missions" for Catholic rulers (alongside local nobles). The Pope's missions are connected to religious stuff, generally – build a church, convert a province, etc – and rewards for accomplishing his minor missions are on par with those nobles will provide. The Pope is a Disruptor by calling Crusades and then demanding your king or princes participate, drawing resources and armies away from where you would rather have them (you can always say no, but there's a price). And the Pope further disrupts through Excommunication, putting leaders beyond the protection of the church and freeing you to act against them. Continue reading →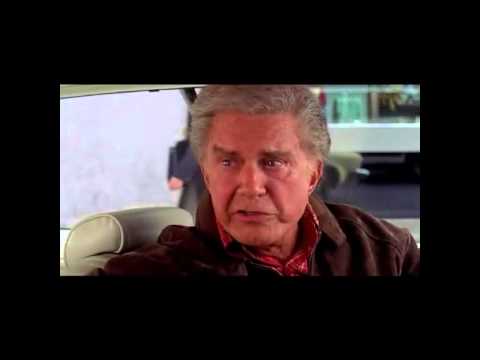 Ah, TAC tackles only the big burning issues of our day!  Travis D. Smith over at The Weekly Standard raises a philosophical question that has always intrigued me:  who is the greater hero, Batman or Spider-Man?
Reservations  about technology are at the heart of Spider-Man's story. Peter Parker  gains the proportional strength and agility of a spider when a high-tech  experiment goes awry. His webshooters and spider-tracers are products  of his own ingenuity. His rogue's gallery, by contrast, comprises a  testament to the dangers inherent in modern technological science given  the myriad ways it can be misused and lead to unintended consequences.  With few exceptions, Spidey's foes can be categorized as either (i) good  guys who were transformed into villains (or ordinary thugs who were  made much worse) by technological mishaps or unexpected side-effects  (e.g., Doctor Octopus, Electro, Green Goblin, Lizard, Morbius, and  Sandman; Venom, too, indirectly), or (ii) crooks who specifically  invented, obtained, or otherwise employ technology for the sake of doing  wrong or becoming worse (e.g., Beetle, Chameleon, Hobgoblin, Jackal,  Mysterio, Rhino, Scorpion, Shocker, and Vulture; Kraven is the  noteworthy exception). The young Peter Parker is corrupted by the  culture around him no less than any other young man. His first instinct  is to use his newfound powers in a selfish, though harmless, manner: He  plans to make it big in showbiz for the sake of supporting his family.  But after he internalizes Uncle Ben's message, Spider-Man stands out as a  marvel precisely because he is both the victim of science gone wrong  and a manufacturer of technological wonders, yet neither makes a monster  of him—if we set aside that brief period he had six arms.
Modern  society, marked, if not defined, by our devotion to technological  science and premised principally on theories of rights, explicitly  rejects classical ideas that emphasize virtuous character and duties  that transcend individual will. Assessing all relationships in terms of  power, defending subjective rights as absolutes, and replacing  interpersonal duties with collective responsibilities, preferring the  indirect benefactions of impersonal institutionalized mechanisms,  modernity is a breeding ground for tyrannical souls and a recipe for  tyrannical regimes. It is in this light that Spider-Man can help us to  see that modernity's capacity to turn out relatively well depends on  habits and ideas that precede it.
When  I teach introductory classes in political theory, I am grateful for the  example that Spider-Man provides of Glaucon's model of "the man of  perfect justice" from Book II of The Republic, one who always  does the right thing (in terms of complying with conventional morality)  even though he always earns a reputation for doing the wrong thing.  Nobody who would wield great power intending to work on behalf of  justice can avoid earning a bad reputation. Spider-Man is sure to be  accused of being an accomplice in any bank robbery he thwarts. The  headlines of the Daily Bugle regularly prompt readers to ask  themselves whether he is a "Threat or Menace?" Nevertheless, Peter  chooses to keep up the good fight. The language of "choice," however,  falls short here. Whereas Bruce decides to become a costumed agent of  vengeance, acting on an internal compulsion, Peter regards what he does  not so much as a choice but as a responsibility, a duty he must meet  irrespective of his preferences and desires. This accords with the  classical notion that virtue is demanded of us by our very nature; it is  not something that anyone can opt in or out of indifferently. Continue reading →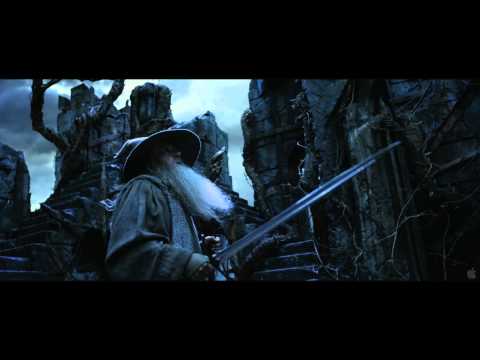 I am immensely looking forward to seeing this.  My family and I will not see the film until next weekend, after my son finishes up finals at the U of I.  That is a good thing, because when the trilogy came out we saw each portion on the weekend before Christmas, so we will be keeping up a family tradition.  Feel free to post here reactions to the film, although no plot spoilers please. Continue reading →
I am on vacation this week with my family.  My internet connection in the coming week will range from intermittent to non-existent.  I will have posts for each day I am away on the blog, but if something momentous occurs, for example:  Elvis is discovered working at a Big Boy's in Tulsa, the Pope issues a Bull against blogging as a complete waste of time, or Obama dumps Biden and picks his teleprompter as his running mate, I trust that this post will explain why I am not discussing it.
Among other activities we will be attending the Gen Con Convention in Indianapolis, a pilgrimage the McClarey clan makes each year to renew our uber-Geek creds.  If any of you are close to Indianapolis and you have never attended, it is worth a drive to see tens of thousands of role players, board gamers and computer gamers in Congress assembled.  If nothing else you will go home reassured as to how comparatively normal you are.  Last year's attendance was in excess of 36,000 and there are multitudes of gaming related events.  A good symbol of the holy grail of nerdiness that is Gen Con is here.  Below is a Gen Con video from 2011 which gives a nice feel of the convention.
I saw the film The Dark Knight Rises with my family last week.  I thought it went on too long, some of the various plot threads were confusing and the film required too much suspension of disbelief, above and beyond what is usually required in a superhero film.  It will not make my top ten list of favorite films for the year.  However, what is stunning about the film is that it conveyed fundamentally conservative messages.  Andrew Klavan tells us how, and the usual spoiler alerts apply: Continue reading →
The reviews of the film had been dismal, but I felt duty bound to watch it, and give the film a review.  On  July 3, having closed my law office for the afternoon, my family and I went to the movies.  While the rest of my family, not sharing my duty to report on the film, joined the folks seeing Spider-man III, I strolled over to see the Great Emancipator dispatch vampires.  The viewing was rather like a private showing.  The audience in the vast theater consisted of me and one individual in the back.  I found this aspect of the film quite pleasant.  Alas that is the first and last positive aspect of this film that I can report.  Intrepid souls who wish to can follow me into the bowels of ALVH below, the usual spoiler  caveat being in force. Continue reading →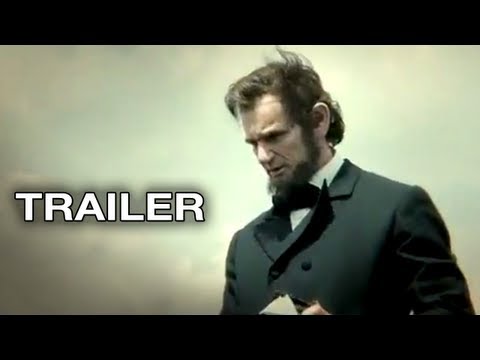 Born in a valley in Ken-tuck-ee
Greenest state in the Land of the Free
Raised in the woods so's he knew every tree
Kilt him a vamp when he was only three.
A-bie, A-bie Lincoln, King of the vamp free frontier!
After the book Abraham Lincoln Vampire Hunter, one had to know the movie was inevitable!  It is being released on June 22.   Historically, Lincoln was portrayed as a vampire in some cartoons by critics during the Civil War, but I do not believe that he was ever accused of killing one! Here is a video that was done to promote the book when it was first published: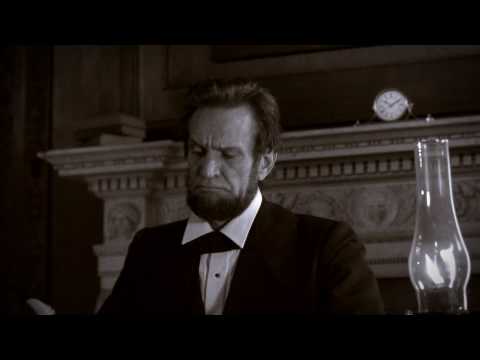 Continue reading →
Time to refresh my creds as Chief Geek of the blog.  Season 2 of the series Sherlock is debuting in America on Mystery tonight on most PBS channels at 8:00 PM Central Time.  The series is a grand bringing of Sherlock Holmes into the present century.  It is wittily written, part send up of the original Holmes created by Sir Arthur Conan Doyle and part homage.  The improbably named Benedict Cumberbatch is superb in the title role, playing Holmes as a genius as a detective and a moron in dealing with all of humanity, but for Dr.  Watson.  Dr. Watson, Martin Freeman, is a British medical officer, fresh from traumatic injuries due to his service in Afghanistan (yes, the more things change, often the more they stay the same), who blogs about Holmes' exploits as part of his therapy.  I highly endorse the series for anyone who likes to either think or laugh.
Sherlock Holmes is a prime example of a literary creation that completely escapes from his creator.  Sir Arthur Conan Doyle grew tired of Holmes and attempted to kill him off, only relenting to bringing him back after his "death" at the Reichenbach Falls due to unceasing demands from Holmes' devoted, if not crazed, fans.  Doyle tended to look down his nose at Holmes:  "If I had never touched Holmes, who has tended to obscure my higher work, my position in literature would at the present moment be a more commanding one," he once wrote, which is a hoot since his other writings were the most forgettable drek imaginable.  Doyle wrote the last of his Sherlock Holmes stories in 1926 and died in 1930.  Since that time not a year has gone by without authors trying their hands at new Holmes stories, and placing Holmes in every setting imaginable including the distant future, outer space, fantasy realms, etc.
The continuing popularity of Holmes is something of a mystery, which is appropriate.  It is hard to attribute it to simply love of mystery stories, since most mystery sleuths are dead as soon as their creators shuffle off this vale of tears.    Perhaps it is because Holmes, through his powers of observation, can so simply and swiftly glean the truth.  What an all important ability to possess!  Alas the same could not be said for his creator, Sir Arthur.  He deserted Catholicism for spiritualism (seances and that sort of rubbish) which is akin to feasting on a rich mud pie and then developing a fondness for eating actual mud.  GK. Chesterton, who drew illustrations for an unpublished, during his lifetime, edition of the Holmes story, upon learning of Doyles' conversion had this memorable quip:  It has long seemed to me that Sir Arthur's mentality is much more that of Watson than it is of Holmes. Continue reading →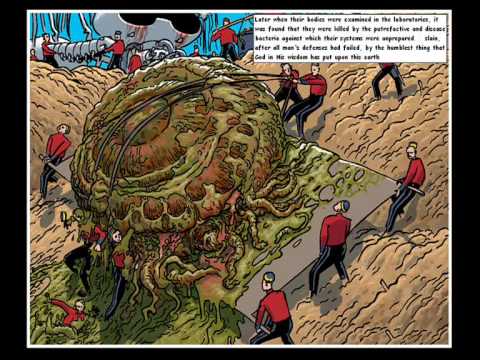 And scattered about it, some in their overturned war-machines, some in the now rigid handling-machines, and a dozen of them stark and silent and laid in a row, were the Martians–dead!–slain by the putrefactive and disease bacteria against which their systems were unprepared; slain as the red weed was being slain; slain, after all man's devices had failed, by the humblest things that God, in his wisdom, has put upon this earth.
 H.G. Wells, The War of the Worlds
Remember, no panicking.  All will be well.  Nothing to worry about:
Amateur astronomers are puzzling over a seemingly anomalous cloud that has shown up on images of Mars taken over the past few days. Is it really a cloud, or a trick of the eye? Does it really extend 150 miles up from the surface, as some of the observers suggest? And what churned up all that stuff, anyway? The amateurs and the pros will be trying to resolve those questions before the phenomenon fades away.
"It's not completely unexpected," Jonathon Hill, a member of the team at the Mars Space Flight Facility at Arizona State University, told me today. "But it's bigger than we would expect, and it's definitely something that our atmosphere guys want to take a look at." Continue reading →