Geek Post
One of the best of the original Star Trek series was the episode Bread and Circuses.  First broadcast on March 5, 1968 during the second season, it was one of the parallel worlds episodes involving an earth like alien world, caused by Hodgkin's Law of Planetary Development and Roddenberry's Corollary:
The "Parallel Worlds" concept makes production practical by permitting action-adventure science fiction at a practical budget figure via the use of available "earth" casting, sets, locations costuming and so on.
The episode contains a sharp satire of the world of sixties television:
ANNOUNCER: Good evening, ladies and gentlemen. Live and direct from City Arena, and in colour, we bring you Name the Winner, brought to you tonight by your Jupiter Eight dealers from coast to coast. In just a moment, tonight's first heat. We're in a taped commercial, Proconsul. Forty seconds, then we'll be back live.
(Claudius, Merik and Kirk take seats on a raised platform. Kirk is manacled, and there are two armed guards behind him. Spock and McCoy are brought out by two guards in full traditional dress.)
ANNOUNCER: Stand by. Ten seconds. And first tonight, ladies and gentlemen, a surprise extra. In the far corner, a pair of highly aggressive barbarians. Strong, intelligent, with strange ways, and I'm sure full of a lot of surprises. And facing them, two favorites here from previous encounters, Achilles and Flavius. (The canned applause is turned up by a bored sound effects man) Victory or death? And for which of them? Well, ladies and gentlemen, you know as much about that at this moment as I do because this is your programme. You name the winner.
FLAVIUS: I don't mind fighting, but why you?
VOICE [OC]: Begin!
(Achilles takes on Spock. They are well matched. McCoy is against Flavius, and doesn't know what to do with a short sword.)
ANNOUNCER: Flavius may be getting off to a slow start, but he's never disappointed this crowd. A close one. The barbarian with the pointed ears seems to be in trouble.
SPOCK: I tell you I'm well able to defeat you.
ACHILLES: Fight, barbarian!
MERIK: Most of my men went the same way. I hoped I would feel it less with yours.
SPOCK: I do not want to injure you.
(The cat-calls and hisses are amplified. Flavius gets a taste of the whip.)
MASTER: Fight, you two. You bring this network's ratings down, Flavius, and we'll do a special on you. Continue reading →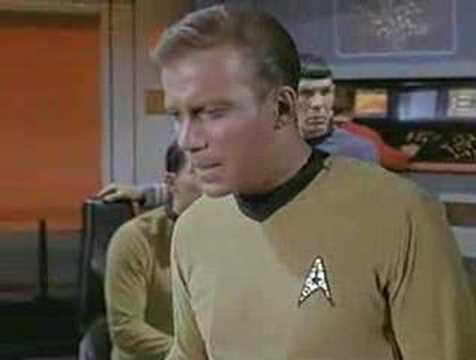 Time to refresh my credentials as Chief Geek of TAC!
A condensed version of my favorite Star Trek episode Balance of Terror.  Originally broadcast on December 13, 1966, I have always found it riveting.  It introduced us to the Romulan Star Empire, an offshoot of the Vulcans.  Mark Lenard, one of the most underestimated actors of his generation, gives one of the best performances of the Star Trek franchise as the commander of a Romulan Bird of Prey vessel, equipped with a new cloaking device, making a foray into Federation territory.  Destroying Federation outposts along the Neutral Zone, his mission is to test Federation defenses.  If his mission is successful it will be the signal for an all-out Romulan invasion of the Federation.  Lenard portrays the commander as world-weary and tired.  An extremely able commander, he has seen too much of war, and dreads the massive interstellar conflict his political masters will unleash after he successfully completes his mission.  A Romulan of honor, he will do his duty even though he hates it. Continue reading →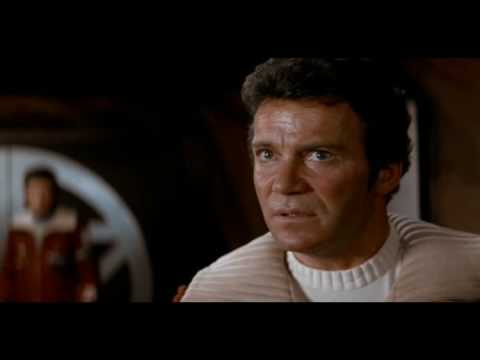 Apparently it is all the rage at conventions where geeks, my people, gather, to engage in the Khan scream of Captain Kirk from The Wrath of Khan (1982), the best of the Trek movies due to the superb performance of the late Ricardo Montalban as Khan Noonien Singh.  Here is Shatner giving the Khan scream at the Los Vegas Star Trek Con 2010: Continue reading →
I am on vacation this week with my family.  My internet connection in the coming week will range from intermittent to non-existent.  I will have posts for each day I am away on the blog, but if something momentous occurs, for example:  Elvis is discovered working at a Big Boy's in Tulsa, the Pope issues a Bull against blogging as a complete waste of time, or there is an alarming outbreak of common sense in the government, I trust that this post will explain why I am not discussing it.
Among other activities we will be attending the Gen Con Convention in Indianapolis, a pilgrimage the McClarey clan makes each year to renew our uber-Geek creds.  If any of you are close to Indianapolis and you have never attended, it is worth a drive to see tens of thousands of role players, board gamers and computer gamers in Congress assembled.  If nothing else you will go home reassured as to how comparatively normal you are.  Last year's attendance was in excess of 30,000 and there are multitudes of gaming related events.  A good overview of Gen Con is here.  Below is a Gen Con video from 2010 which gives a nice feel of the convention.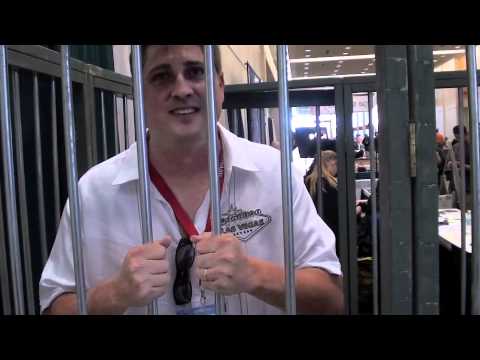 My wife and daughter participate in the live action dungeon at Gen Con.  Here is a trailer for True Dungeon 2011: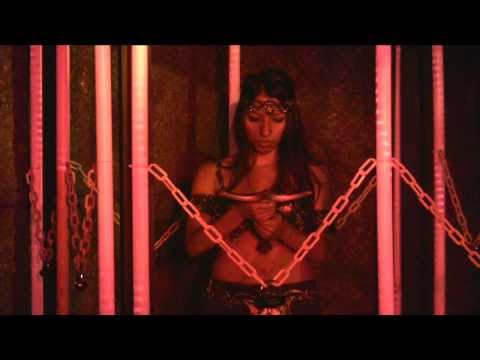 Continue reading →
A trailer for the Captain America movie coming out in July.  Two superheroes have managed to become symbols of the nation:  Superman and Captain America.  One of the first of the comic book heroes, Superman first appeared in 1938  and helped establish the whole concept of a superhero.  "A strange visitor from another planet with powers and abilities far beyond those of a mortal man", Superman was a hit from his first publication and rapidly achieved fame around the globe, as World War 2 GIs carried Superman comics with them throughout World War II. 
Captain America was another favorite comic of American GIs.  He first appeared in Captain America Comics #1 dated March 1941, which was actually on sale in December 1940.  It told the story of Steve Rogers, a classic 98 pound weakling, but with the heart of a lion.  A student of fine arts, he desperately wanted to fight for America in the war he saw coming against Nazi Germany, but was rejected by the Army due to his physical weakness.  He was offered an opportunity to serve his country by volunteering to be a  human guinea pig in an experiment by Dr. Josef Reinstein.  Reinstein injected him with a formula that transformed him into a perfect human specimen:  muscular, quick and agile.  He was to be the first of many volunteers who would be injected with this "super-soldier" formula, but a Nazi agent who had infiltrated the project shot Reinstein to death, before being subdued by Rogers, and therefore he would be the one and only "super-soldier".  The first issue sold an astounding one million copies, an indication of just how popular Captain America would be with the American public.  However, not all of the public.  Writer Joe Simon and artist Jack Kirby also received hate mail and death threats from isolationists and Nazi sympathizers in the country.  I guess Captain America punching out Hitler on the cover of  issue # 1 was a clear indication of where Simon and Kirby stood as to the Third Reich.
Continue reading →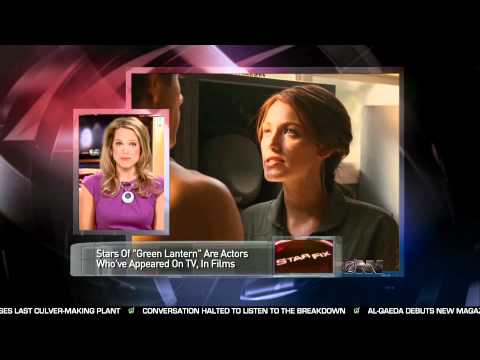 From the only reliable source of news on the net, the Onion.  Actually I am a Green Lantern fan from way back.  When Abin Sur, Green Lantern of this sector of the galaxy, crash-landed on Earth, he willed his power ring to find a successor to take over his position as Green Lantern.  The ring chose test pilot Hal Jordan.  Green Lanterns are basically intergalactic cops established by the Guardians of the Galaxy who live on the planet OA.  Each Green Lantern has a power ring which has been decribed as the most powerful weapon in the Universe.  The rings can do almost anything, limited only by the will of the user.  Due to a necessary defect in the rings, and to make the Green Lantern comics much more interesting, the ring cannot affect anything yellow.  The rings must be recharged every 24 hours in front of, what else, a Green Lantern which each green lantern possesses.  The Green Lantern recites this oath as the ring is being recharged: Continue reading →
The Galactic Empire Times brings us news of a stunning development:
The compound, only about 50 miles from the base of operations for the Imperial Storm Squadron, is at the end of a narrow dirt road and is roughly eight times larger than other homes in the area, which were largely occupied by Tusken Raiders. When Imperial operatives converged on the planet on Saturday, following up on recent intelligence, two local moisture farmers "resisted the assault force" and were killed in the middle of an intense gun battle, a senior Stormtrooper said, but details were still sketchy early Monday morning.
A representative of the Imperial Starfleet said that military and intelligence officials first learned last summer that a "high-value target" was hiding somewhere on the desert world and began working on a plan for going in to get him. Beginning in March, Lord Vader worked closely with a series of several different Admirals serving onboard the Death Star to go over plans for the operation, and on Friday morning gave the final order for members of the 501st Legion (known commonly as "Vader's Fist") to strike.
Kenobi and a group of his followers were eventually captured while fleeing the system, and taken aboard the Death Star, which was in the midst of surveying the recent environmental disaster on Alderaan. Darth Vader called it a "targeted operation," although officials said four tie fighters were lost because of "mechanical failures" and had to be destroyed to keep them from falling into hostile hands.
In addition to Kenobi, two men and one wookiee were killed, one believed to be his young apprentice and the other two his couriers, according to an admiral who briefed reporters under Imperial ground rules forbidding further identification. A woman was killed when she was used as a shield by a male combatant, the Admiral said. Two droids were also reported missing.
"No Stormtroopers were seriously harmed," Lord Vader said. "They took care to avoid civilian casualties. After a firefight, I defeated my former master and took custody of his body." Jedi tradition requires burial within 24 hours, but by doing it in deep space, Imperial authorities presumably were trying to avoid creating a shrine for his followers.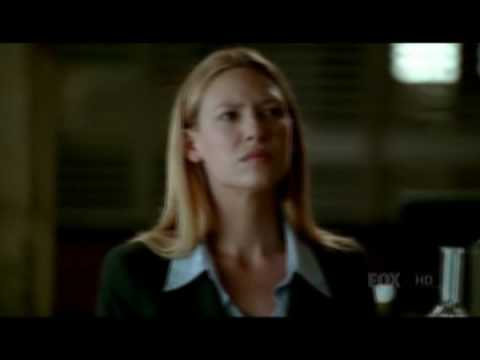 My credentials as Chief Geek of this blog need refreshing.  The smartest, and best written, science fiction show currently on the air is The Fringe.    The show relates the adventures of a team working for the FBI that explore fringe events involving advanced science, extra-terrestrial aliens and other paranormal events.  It is a much better written and funnier X-files.  The team consists of two FBI agents, a mad scientist, the mad scientist's son and a cow. John Noble does a superb job as mad scientist Walter Bishop as indicated in the above video where he engages in an inflora experiment on the friendliest of fruits.  Go here for some of the best of Walter clips. Continue reading →