Gay Marriage
One of the more annoying memes I am often confronted with is the automatic assumption that libertarians must be for "gay marriage."I can understand why some people automatically assume such things in good faith, but I can also tell when the leftist media is attempting to exploit an apparent rift between libertarians and conservatives on the right. Whenever I read somewhere that there may be tension between different wings of the American right on an issue such as "gay marriage", it is almost never a conservative or a libertarian writing it.
Is it consistent with libertarianism to be an uncritical and loud advocate of "gay marriage"? In my view, the answer is no. In fact, it is more consistent with libertarianism, at least in the current political climate and given the way the issue is currently framed, to be opposed to the "marriage equality" movement. The word "equality" ought to be the first indication to a libertarian that something may be amiss, since egalitarian movements are often statist, sometimes outright totalitarian movements that seek to achieve an ideal of equality by sheer force. Communism is the most obvious example, but what feminist and certain racial groups have achieved on college campuses is only a microcosm of what they would like to see in society at large: free speech utterly silenced, opposing views ostracized, careers denied or ruined over the utterance of a heterodox opinion (just view the archives of The Foundation for Individual Rights in Education for countless examples). To some extent this already does happen in society at large, but only selectively – for now.
Tom Hoopes at CatholicVote.org recently posted his assessment of what lessons the  "gay marriage" debate has taught those of us on the pro-tradition side. I was going to write about this myself, but I'll go ahead and examine his four lessons as a starting point. My intention is be constructive, because as Hoopes correctly points out in his opening lines, the pro-equality side of this debate has been very successful at defining the parameters and central issues of the debate thus far. We need to assess and regroup. If Mr. Hoopes would like to reply to this, I would certainly welcome it.
"1. We learned that being grossed out by homosexuality hurts us."
Hoopes recalls a discussion with someone raised by homosexual parents:
"What people like my mom see in the religious right is people who say, 'Ooo, this is icky and disgusting and horrible,' reflexively, without explaining why," he told me. "Then my mom and her friend look at their own lives, at their sacrifice and friendship and generosity and say, 'Well, these people are just hate-mongers.'"
Hoopes concludes:
"There is no reason we should feel special disgust at homosexual acts compared to any other sexual sin. And there is no reason we can't appreciate the mutual friendship and authentic love in a long-term homosexual couple. If we know what marriage is, a thousand such couples shouldn't in any way threaten us."
"Disgust" is a very peculiar phenomenon in that it is neither irrational nor easily expressed with words. Animals in nature have the physical senses to warn them of potential dangers; human beings in society have certain social senses to ward of certain dangers as well. I can't explain why rotting garbage smells "bad" (even if I can offer a scientific account of why it smells the way it does); I affix the label "bad" to it because it is something I want to avoid, and I want to avoid it because I have an involuntary gag reflex that triggers when I inhale the odor.
Homosexual behavior is repulsive to us because it is harmful to society (more on that later), and we are social beings. The comforting narrative that homosexual activists have developed – that any aversion to homosexuality on the part of a heterosexual is a sign of repressed homosexual desires – is a way of making their positions and lifestyles unfalsifable. If you accept them, great. If you don't, it is a sign that you secretly do. There can be no legitimate opposition. If you think gay is gross, you probably are gay. A fascinating self-defense mechanism, but one not supported by a shred of serious evidence.
Next, homosexuals aren't averse to displaying their hearty disgust with heterosexuality (their derogatory name for us is "breeder") when it suits their own desires and interests. They also go out of their way to provoke anger and disgust with their unjustifiably obscene public marches through major cities, which I consider to be acts of violent ideological aggression against Western Christian civilization. So I'll take their complaints about our disgust seriously when that word is publicly denounced and banished from their lexicon, and when they aren't actively trying to provoke disgust in society at large. To imagine that you can deliberately dress, speak and act in ways that you fully know and intend to make people uncomfortable and offended and then complain about people's discomfort and offense has a proper label: sociopathy. To acquiesce to it is a sinful act of cowardice.
One other thing is required: an acknowledgement that the pro-tradition side has developed rational, secular arguments in favor of its position, instead of a default assumption that it is all either based on "eww gross" or decontextualized passages from the Pentateuch.
Note to uber jerks everywhere:  it probably isn't a great idea to make a YouTube video of one of your nastier bits of jerkiness.  Case in point, Adam M. Smith, former CFO of Vante, an Arizona medical manufacturing firm, was quite upset at Chick-Fil-A over gay marriage and decided that it would be a good idea to protest by berating the young lady attempting to take his order at a Chick-Fil-A.  He was obviously proud of his extreme bravery at giving a hard time to a young fast food worker because he filmed it and posted it on YouTube.  Surprisingly, at least I am sure it was a surprise to Mr. Smith, most people who viewed the YouTube video thought he was being a cowardly jerk.  Smith took down the video, but by that time bloggers had latched hold of the story and had downloaded the video.  Now Mr. Smith will have plenty of time to act like a jerk to other  people and post the results on YouTube as he is without employment.  From the CEO of Vante: Continue reading →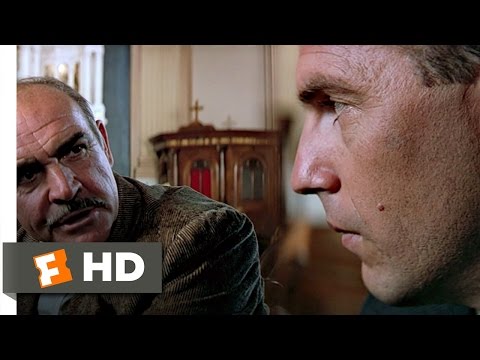 Francis Cardinal George of the Archdiocese of Chicago is alleged to have predicted that for upholding the teachings of Christ he will die in his bed, his successor will die in a prison cell, and his successor will be executed in a public square in Chicago.  Therefore, I am unsurprised that he has written an open letter exploring the "Chicago Values" cited by Mayor Emanuel when he decided to attack the free speech rights of Chick-Fil-A:
Recent comments by those who administer our city seem to assume that the city government can decide for everyone what are the "values" that must be held by citizens of Chicago.  I was born and raised here, and my understanding of being a Chicagoan never included submitting my value system to the government for approval.  Must those whose personal values do not conform to those of the government of the day move from the city?  Is the City Council going to set up a "Council Committee on Un-Chicagoan Activities" and call those of us who are suspect to appear before it?  I would have argued a few days ago that I believe such a move is, if I can borrow a phrase, "un-Chicagoan."
The value in question is espousal of "gender-free marriage."  Approval of state-sponsored homosexual unions has very quickly become a litmus test for bigotry; and espousing the understanding of marriage that has prevailed among all peoples throughout human history is now, supposedly, outside the American consensus.  Are Americans so exceptional that we are free to define "marriage" (or other institutions we did not invent) at will?  What are we re-defining?
It might be good to put aside any religious teaching and any state laws and start from scratch, from nature itself, when talking about marriage.  Marriage existed before Christ called together his first disciples two thousand years ago and well before the United States of America was formed two hundred and thirty six years ago.  Neither Church nor state invented marriage, and neither can change its nature.
Marriage exists because human nature comes in two complementary sexes: male and female.  The sexual union of a man and woman is called the marital act because the two become physically one in a way that is impossible between two men or two women.  Whatever a homosexual union might be or represent, it is not physically marital.  Gender is inextricably bound up with physical sexual identity; and "gender-free marriage" is a contradiction in terms, like a square circle. Continue reading →
Brad Pitt for Mayor of New Orleans? He didn't think he'd have a chance due to his stands for "Gay Marriage, No Religion and Legalization of Pot" but the fawning Mass Media Representative Anne Curry doesn't seem to think this is problematic at all as she gushes all over the place. What exactly does he mean "no religion"? Does that mean only that he personally doesn't have a religion or that he would like to abolish religion? Curry doesn't seem to care to find out more- and I doubt that the liberal secularist would mind trying to crush traditional religion down into a tame little side show- in fact traditional Faith is the great enemy of liberal secularism- and vice versa.
See More
A ruling by the New Mexico Court of Appeals has found that Christian photographers cannot refuse to photograph a "gay wedding" on religious grounds. The absurdity and tyranny of this ruling is almost unfathomable, but what is less surprising is the vindictive nature of the entire case. As an entire slew of court cases in Canada demonstrates, the radical homosexual movement is not about fairness, tolerance or equality. Like its equivalents among racial minorities (think Black Panther Party) or feminists, it is about envy, revenge, and domination. As I have argued and will continue to argue, the homosexual movement is the movement of hate, intolerance, bigotry, and totalitarianism. Whether your are Christian or not, whether you have homosexual inclinations or not, the implications of the New Mexico court's rulings for political liberty, religious freedom and private property rights ought to frighten you if you care in the least about these concepts.
 I would like some help in identifying the most active, passionate, orthodox American Catholic Bishops currently serving. It is a cultural thing that we seem to love rating everything- not a bad thing- and I have a personal interest in this topic because I want to offer my services to a Bishop who needs someone who gets the following Big Three Realities that I have been focusing on in my last three postings here at American Catholic.
1. The Obama Administration is threat #1 to the continuance of our Hierarchical Catholic Church- here in America and since we are a Superpower in worldly terms this could damage a big chunk of Christendom. I do not speak as an Obama-basher with Republican talking point tie-ins- I was a lifelong Democrat who only recently gave it up to become an Independent, not Republican. My realization about the Obama threat emerged slowly after being absorbed in a national Catholic Democrats listserve with some of the real heavyweights- like FOB (Friend of Barack) Vicki Kennedy. It was clear to me that Kennedy with her fellow travelers in Catholic universities, and liberal Catholic political organizations, have been intent on much much more than just getting more traction in American policies and legislation for a few political issues often neglected by the conservative-Right. There is blood in the water for the Church Hierarchy due to the notorious Minor Abuse Scandals. These prominent Catholic Dems seem intent on using whatever power they can muster to force changes in the Church to cut the Hierarchydown to size- replace the Teaching Authority with liberal Catholic college professors and liberal political activists who will "save" the Church from irrelevance among the youth. We have seen that President Obama has been systematically assisting in this process- not openly- but consider his choice of Joe Biden as VP with his pro-choice, pro-gay marriage beliefs, and Kathleen Sebelius as HHS Secretary who is pushing contraceptives down everyone's throats, and I suspect we'll see that Justice Sotomayor is pro-choice, pro-gay marriage eventually. The threat to religious liberties will hit the Catholic Church Hierarchy first, with the contraceptives mandates and then gay marriage will turn the Catholic Church Catechism into Hate Literature and every orthodox Catholic into a bigot along the lines of the old school racists back in the 60′s. No one wants to be a racist- so I'm sure that Vicki Kennedy et al are counting on most American Catholics to simply abandon their Bishops' leadership and embrace her brand of progressive Catholicism which is Obama-cool. So- me thinks the Bishops need a few folks around who see this danger and are willing to stand with the Bishops and the Catechism. I'm here to help.  Here's a link to my piece on the Catholic Dems/Obama "conspiracy"-  http://the-american-catholic.com/2012/05/31/obama-working-willfully-to-undermine-hierarchical-catholic-church/
2. Having this information about the Obama-Catholic Dem elite battleplan is useful- but I am also interested in assisting a good Bishop at the parish level with practical steps- all perfectly legal- for assisting the process of cultivating a new breed of orthodox Catholic political leaders. Pope B teaches us to free ourselves from ideologies in his last encyclical- the social doctrine of the Church is the stuff we need more of in America- the reason we keep swinging wildly from Republican to Democrat in the races for political power is that at the gut level most people get that each Party has got some things right and some things wrong. There is no Party of God- even if right now the mainstream Democratic Party represents the greater threat to the Church/Christ- we are still talking about lesser evils. The Catholic social doctrine is about building civilizations of love- this is the positive vision that is the corrective of narrow ideologies which feed on anger for the most part. The way to bring Christ's Way into the marketplace of ideas in American political thought and debate is for more fully informed and inspired Catholic voices to emerge and assume the responsibilities of leadership at every level of our society. There is so much that we could do in every parish and school-  here is my POA (Plan of Action) which I would love to bring into a parish in a diocese where the Bishop is aware and involved to guide the development- I'm not interested in being a lone ranger or riding against the wishes of the local Bishop.  Here's the Plan-  http://the-american-catholic.com/2012/05/10/wanted-orthodox-catholic-political-leaders-time-to-get-serious/
3.  Finally, my long experience in the trenches of Catholic high schools has left me with many thoughts on how to inculcate a genuine Catholic identity which has a chance of being transmitted to our very distracted youth. I would love to be part of an orthodox Bishop's team to help select passionately orthodox Catholic administrators/teachers/staff to be in place to give life witness, along with instructional guidance, to budding disciples of Christ. You can't give what you don't have- so if we want Catholic students to come out the other side in love, or more in love with Christ and His Church- then you don't load up the schools with adults who are full of dissenting views from the Catechetical teachings of the Church. I'm not saying everyone has to be some kind of a stepford-wife cheerleader type of Catholic- we all have our personalities- but if you are an adult working in a Catholic school you should be someone who is thirsty to know what the Church teaches and why- especially if it pertains to your particular discipline or area of responsibility. I get into a lot more detail beyond just the staffing issue in my article below.  I am open to returning to the teaching field or entering new territory in administration under the right Bishop in a diocese that really wants to play it straight-up as a passionately Catholic institution -without being satisfied with a PR-level Catholic Identity which produces nice dog and pony shows for visiting bishops and parents- but scratch the surface and where is the love for the Church? If you fall in love with the Church you will just want to know more and more and to share more and more with the youth and everyone you meet- am I right?  Here's the last link-  http://the-american-catholic.com/2012/04/16/a-vision-of-catholic-education-from-the-front-lines/
OK- if you are still with me- here is how you can help- write out up to 10 names(and email addresses if you have them!) of Dynamically Orthodox Catholic Bishops here in America- with the name of their Diocese.  You can order them according to your own rating system. I want to follow the science here and the shortest distance between two points is a straight line- I want to begin a new mission in using whatever talents I possess for the sake of Christ and His Church- I have tried to use these talents to produce something helpful to preserve and protect the Hierarchical nature of our Catholic Church- If Christ didn't desire a Hierarchy why bother with Apostles- He could have just had disciples with no leadership inherent in the Church- but He didn't- evidence from Scripture, history and logic all persuaded me in my Truth Quest. I don't want to just apply for jobs blind to the leadership in a given Diocese. Leadership matters, that's why leaders get targeted all the time, and why assassinations are so unfortunately common throughout human history. I want a meaningful mission within the Church and short of that I will do whatever I can do to provide for my wife and four young children- this is my story and why I need our Reader's Input. Brother (Sister) can you spare a moment and share what you know? God Bless you.
A few years ago I would have thought the title of my piece was too extreme- I bought into the charisma of Barack Obama- never publicly supported him- but I thought he was someone who could bridge some of the serious difficulties that pro-life Democrats faced within my political party. I read his books, I thought he respected the Catholic Church as much as a secular political liberal could be expected to. Around that time I was trying to work from the inside of the Democratic party- running for Florida State House as a pro-life Democrat, and later serving as Vice President for the Florida Democats for Life organization. This was also the time period where I was invited to become part of a national Catholic Democrats listserve which included such notaries as : Vicki Kennedy, Lisa Sowle Cahill of Boston College, Rev. William D'Antonio and Rev. Anthony Pogorel of the Catholic University of America, Peggy Steinfels of Fordham University, Rev. Thomas Reese of Georgetown, Vincent Miller of Georgetown/U. of Dayton, Dan Maguire of Marquette, Doug Kmeic of Pepperdine, Suzanne Morse of NCR, Chris Korzen of Catholics United, Alexia Kelly of Catholics in Alliance for the Common Good, Steve Callahan of the AFL-CIO, and others (Eric LeCompte, Nicholas Carfardi, James Salt, Morna Murray, Fred Rotondaro, Kari Lundgren). I never agreed to keep all that passed before my eyes confidential, but I never publicly revealed the basic content until now.
 
My reason for going public now is due to the recent event where the Worcester Bishop Robert McManus weighed in to prevent Vicki Kennedy from speaking at the Anna Maria College commencement. The press I read portrayed the Bishop as being overly vindictive and Kennedy milked the rejection, playing innocent, as though she is doing nothing to try to upend the Catholic Church as we know it- as a Hierarchical Institution. It was my experience on the Catholic Dem listserve that Vicki Kennedy was essentially my nemesis. I defended the Church as a Hierarchy, and the official teachings on abortion et al, and she took me to task almost every time I wrote pro-orthodox Catholic commentary- with plenty of Amens from her fellow travelers on the listserve. I did receive a few positive private emails from some on the listserve, but on the whole it was a very discouraging experience trying to defend the Church as a convert, who would be at a total loss if the Catholic Church put no stock in the teaching authority of the Pope and the Bishops, and taught that contraceptives, legal abortion, and gay marriage were just fine and dandy things. So Soon after posting this on the listserve-
 
"It is deeply troubling to me that this Catholic Democrats listserve membership seems more intent on finding reasons to pull some kind of palace coup against the Catholic Church Magisterium and Hierarchy in general, than to address specific issues related to the Catholic interests in American politics. I am a convert to Catholicism, I knew what I was signing up for in becoming a Catholic, I accepted the teachings and authority lines as prescribed by the latest Catechism. I simply cannot understand why those who seem to relish openly trashing the Apostolic successors retain membership in the Church- that is something that I can only address as an appeal to someone else's good conscience. Most of my family is of the Protestant variety, I understand that thinking and worldview but reject it, but they are acting in good conscience- they don't believe what the Catholic Church teaches about her role, so they don't invest in the Catholic narrative and authority line. Maybe what I'm finding here at Catholic Democrats are many good protestants but not orthodox Catholics as I understand things?
You can remove me from your rolls if it displeases many here that I don't conform to the groupthink on display here, otherwise I will continue to offer my two bits to challenge the establishment views of liberal, anti-Catholic Hierarchical voices which parallel the hard Catholic Right- in their wrongheadedness- in my humble opinion anyway. One is certainly free to criticize the clerical/Hierarchical handling of sexual abuse cases over the years- but how this all fits in with being a Democratic Party member is something I can't fathom. Tim Shipe"
My offer to leave was accepted after Vicki Kennedy wrote a smack-down on me; and shortly thereafter I severed my own Democratic party membership and ended my leadership role with Florida Dems for Life- I took Archbishop Chaput route of becoming a political Independent and remain such today.
 
To come up to speed- back a couple of years ago- I knew that the most powerful and connected Catholic Democrats in our country were interested in more than just getting more traction on Catholic social justice issues in our American political system- I would describe the agenda/mind-set of Vicki Kennedy et al for the most part as the following:
 1. Obama embodies the Catholic social tradition- he's a better guide than the out-of-touch Pope/Bishops 2. Democrats for Life leaders were not welcome – despite my own inclusion for a time- Kennedy seemingly successfully squashed the idea of Kristen Day being invited to be part of the listserve 3. The Bishops who were outspoken for advocating the primacy of the right to life for the unborn were demonized, mocked, ridiculed, and at times the idea of trying to bring on an IRS investigation on these type of Bishops was being encouraged by some ( especially if they dared to consider withholding Communion from Pro-choice Dem leaders) 4. Bishops were described as "self-designated custodians of 'the tradition'". 5. Catholic Dems could aptly be self-described for the most part as "intra-Catholic warriors" 6. The Clergy Scandals were to be used to help bring the end of the Bishops line of authority- teaching and otherwise 7. This authority should pass to those who know best- the secular-minded Catholic professors and their liberal political activist friends- since there really can't be such a thing as a Holy Spirit-guided Catholic Church with Popes and Bishops playing a key role- I suppose they could still hold onto ceremonial roles like the Kings in Europe.
 
I can see clearly now that President Obama has been very conscious of this war for control within the Church- and his choice of Vice President and HHS Secretary- Biden and Sebelius, respectively, was a conspicuous power move to set in place the acceptability of dissenting Catholic leaders and thought into the mainstream of American societal structures and popular imaginations. The fact that Obama "evolved" on Gay Marriage with help from his Catholic buddy Joe Biden, and his determination to mandate contraception as a must-have "medicine" through the offices of Catholic Kathleen Sebelius- all of this plays right into the larger goals of the Catholic Democratic party elite. There has been no such evolution in his comprehension and compassion for the thousands of unborn humans killed every day in abortions, and the threat to religious liberties is finely focused on the authority of Catholic Bishops and the official teachings of the Catholic Magisterium. I believe the Catholic Dems elite would like to re-make American Catholic Bishops in the image of the Anglican church in England- with Obama playing a kind of King Henry VIII role in forcing power transfers ( counting on public/Catholic lay apathy).
 
My conclusion is this- I am not in disagreement with the Catholic Dems elite on an across-the-board basis- I am not a conservative ideologue any more than I am a liberal one. There are political issues where I go left and others where I go right or down the middle- I make the honest effort to stay as close to the official social doctrine teachings of principles, and even the prudential judgment application of those principles as the Bishops and Vatican officials advise. I find that the same powers-that-be that are given Holy Spirit assistance to teach firm principles, are also pretty darn good at putting forth ideas for applying those principles into the real world of political legislation and the like- but I acknowledge it's not an exact science with one formula fits all simplicities, however. That's how I would describe my own efforts in being a wanna-be orthodox, faithful Catholic on matters of social doctrine. Others may disagree- I have no doubt that the Catholic Dem elites I list above are well-intentioned- but I believe they are threatening great harm to many souls and to the future of our Catholic Church as the Hierarchical Institution – founded by Jesus Christ. Reforms should be taken up in a spirit that respects the obedience of Faith. I don't abide by clergy abuses and incompetent administrative decisions made by Catholic bishops- but you don't throw the baby out with the bathwater- just as you don't kill babies in the womb to solve the problems of women and their mates.
Since "gay marriage" is all the rage, especially since Biden and Obama decided to make public statements on the matter, it is virtually all I have been hearing about in my own online networks. Debates are raging, friendships are being tested, hostility is everywhere. One thing emerges out of this chaos more clearly than anything else: the gay agenda, which I define as a radical political program with the aim of legitimizing homosexuality in all spheres of human existence, is based on the hysterical repetition of outrageous lies. It is not unlike  the completely fraudulent "war on women", a war that was supposedly declared when a number of Americans publicly resisted the idea that they ought to pay for other women's birth control.
In the case of "gay marriage", the big lie is that there is some desire on the part of conservatives and Christians in this country to actually deny some right, some liberty, some freedom to people who identify themselves and live as homosexuals. As abhorrent, disordered and immoral as I find the "gay lifestyle" to be, the truth is that – and here I speak for virtually every conservative Christian I know or have read – we really are not the least bit interested in micro-managing the sex-lives of our fellow citizens. We have absolutely no desire to have uniformed gendarmes kick in your bedroom doors to make sure no acts of sodomy are taking place in the middle of the night. The only thing more repugnant to me than such acts would be the prospect of becoming comfortable with the sort of routine invasions of personal privacy that would be required to ensure that no one was living out their life as a homosexual.
To be even more specific, to the gay couple we say: we do not care if you visit one another in the hospital. We do not care if you grant one another medical power of attorney. We do not care if you jointly own property. We do not care if you leave property for each other inherit when one of you dies. We do not care if you own a home together and live in it. We do not care if you get dressed up, rent a local hall, stage whatever sort of ceremony you like, and even refer to yourselves as "married."
We may object, on different grounds, some secular, some religious, to your adopting children. After all, there are now other human beings in the equation- and there seems to be at least some kind of moral consensus across political lines that the interests of children do sometimes take precedence over the rights and privileges of adults. In any case, its something we can safely set aside for the moment.
To reiterate, this time specifically to the radical homosexual: on all the  issues that concern the consenting adults only, we don't care. Of course we care in the abstract that you are leading lives of grave sin in open defiance of God, but then so do millions of "heterosexuals" who fornicate, commit adultery, use artificial contraception, sterilize themselves, and so on. Not every sin can or should be a matter for the state to concern itself with, and we are content to let God judge in these matters; but no sin, and this brings us closer to the main point here, can ever be called a virtue, no evil can ever be called a good, by any Christian with a conscience, or by any citizen who cares about the integrity of society.
You can live as you want, engage in whatever sort of contracts you like, conduct any sort of ceremonies you please. But there is one thing you cannot have, and it is the one thing you seek through this radical political agenda, these hysterical protests and complaints about Christians: our approval. It cannot possibly be about anything else, because it is really the only thing you are missing. You want to live in a world in which everyone regards what you do and how you live not only as normal, but as a positive good. And your attempts to legalize "gay marriage" are about this and this alone. It is not about "equal rights" that you already possess, it is not about the freedom to openly identify as gay, which you already have. It is about using the power of the state to force society to recognize your living arrangements and lifestyle choices as legitimate. It is about policing the thoughts and opinions of the American people. It is about sharing prestige with properly and truly married couples. It is about envy and resentment, and a deep, abiding hatred of religion in general and Christianity in particular.
Let me be blunt: your disordered lifestyles are not equal to the traditional marriage or the traditional family, which have served as the foundation of civilization since its very beginnings. You do not deserve equal prestige, and nor, for that matter, do "straight" couples who actively choose not to procreate. And you have no right to such things. You have no right to have the state give you extra benefits, tax breaks, or anything of the sort – you have no right to have your romantic choices ratified by society. You don't have the right to go through life without being heckled or bullied, as you heckle and bully the Christians you hate, as you mock with the most disgusting outrages imaginable all that we hold sacred.
In the face of your tyranny, your bullying, your mockery, your boundless hate, we will continue to persevere.