Fun Stuff
Sid Meier's Civilization V is finally going to be released this Fall of 2010.  This famous turn-based conquer the world strategy PC game has gotten me hooked ever since I first encountered it in college.  In fact, it is the only game I play.
Civilization V is the sequel to Civilization IV, but like its predecessors, it will probably stand alone on its own.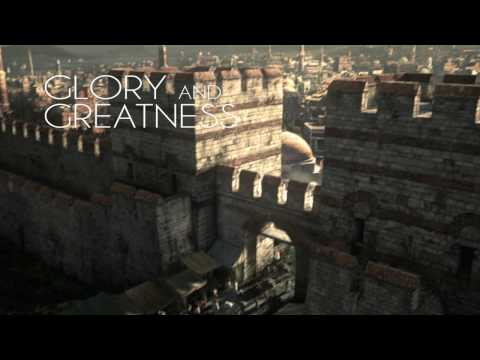 What's new in this edition?
Five things that I can share with you are:
[Update below]
It's Ash Wednesday and comic relief has arrived with our illustrious Vice-President Joe Biden!
Biretta tip to Thomas Peters of the American Papist.
Update I: Curiously funny video clip of U.K. Sky News host and self-identified Catholic Kay Burley mistakenly thinks the ashes on Biden's is a bruise.
0:29 minute mark of the video clip – Kay Burley makes above remark.
…you can skip the intermittent video of VP Biden bloviating about the successful stimulus package until the…
3:06 minute mark of the video clip – Kay Burley's mea culpa.
The Pac-10 is seeking to expand for the first time in 33 years when they last added my two alma maters, the University of Arizona and Arizona State University (sometimes referred to as Temple Normal Women's Teacher College).
Speculation has been rampant with initial reports announcing the the University of Utah had accepted and will become the 11th member, but those were quickly shot down (sort of).
Not since the Texas legislature blackmailed both the University of Texas and Texas A&M University into retracting their acceptance into the Pac-10 in 1994 have rumors been so rampant as to possible candidates.
The Pac-10 is the premiere all-sports conference in the country, more importantly, they have the most athletic and superior football programs as well.  No conference comes close with NFL-level talent to that of the Pac-10′s.
Why the expansion?
Salvete TAC readers!
Here are my Top Picks in the Internet from the world of the Catholic Church and secular culture:
1. On ABC's "This Week" this past Sunday Arianna Huffington, of the Huffington Post accused Glenn Beck of "inciting the American people" to commit violence against Obama by talking about "people being slaughtered."
Here is Glenn Beck's response from last night:
[Updates below]
The University of Alabama football team won the B.C.S. National Championship* or what I like to refer to as the mythical national championship for N.C.A.A. football.  Alabama beat an over rated University of Texas team 37-21 last night without having the opportunity of playing the only other undefeated team in the country, Boise State University.
We're beginning the last year of a decade now, not starting a new one.
While we're at it, I might as well revisit an oldie… the third millennium began on January 1st, 2001.
Sigh. 
Blessed Solemnity of Mary, Mother of God, the Octave of Christmas, and Happy New Year!
It's been a rough time going for me these past few weeks financially, but I'm still in good spirits thanks only to God.  In the meantime it is Friday and I'm in the mood to dance!

Hattip to Smitty at The Other McCain.  A minor vice of mine is a love for old pulp science fiction and fantasy.  One of the authors I treasure is H.P. Lovecraft, best known for his cycle of horror science fiction\fantasy stories centering around the Old Ones, evil supernatural entities that lurk in dark dimensions, waiting to unleash unspeakable horror on unsuspecting humanity.  The best known of these demonic creatures is Cthulhu.  I have always found these stories gut-bustingly funny due to the fact that Lovecraft, in these stories, has to be the worst writer of fiction, at least fiction that does not contain phrases like "Love's Savage Unending Fury", "The Davinci Code", "Based On A True Story", and "Stephen King", since Bulwer-Lytton shuffled off to the world beyond.  Some things are so spectactularly bad that I find myself liking them due to how hair-raisingly inept they are.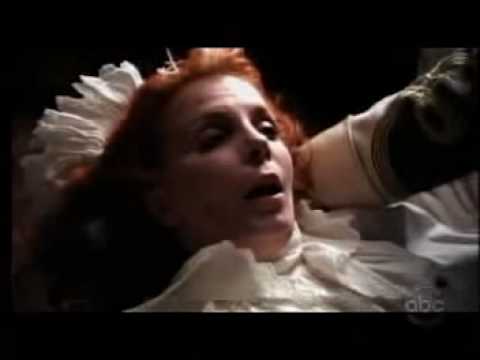 Hattip to Father Z at What the Prayer Really Says.  The Civil War and fried chicken, brought to us by an American turned Australian, what could be more American than that!
I have this particular video clip of toddling quadruplets laughing their diapers off saved on my YouTube list for quite a long time now.  You may have seen this awhile back on America's Funniest Videos.  These four quadruplets never fail to put a smile on my face.  So enjoy and get your Saturday off to a great start.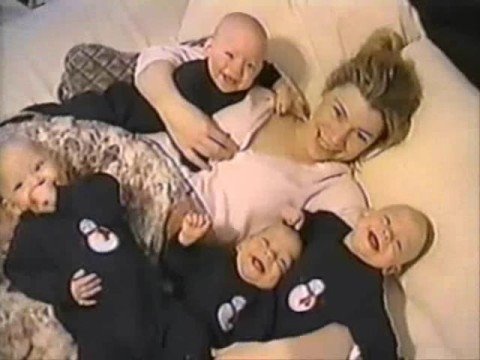 Happy St. Valentine's Day!
Updates with others' slogans!
Hattip to Mark Shea for calling my attention to this. I think everyone should try it.  You just enter your own particular slogan, and it will generator a bus with your slogan on it.  Nifty!
Here's mine: