Fun Stuff
That is a word that many music entertainers use to describe "Weird Al" Yankovic.
All of the songs that Weird Al parodies he gets approval for.  In fact after the Coolio controversy about his "Amish Paradise" music video he now makes sure he speaks with the music entertainer directly before he proceeds in the production of any new venture.
Weird Al also parodies music styles, ie, pastiche, in addition to pop music hits.
In another cult classic which is a rare original from Weird Al, he pokes fun at the pop music group Devo and their brand of music which is New Wave.
Shortly after the song was released, Weird Al received a letter from the lead singer of Devo, Mark Mothersbaugh, congratulating him on writing "the perfect Devo song".  He has also said that the song is "beautiful … and I hate him for it, basically."
An apocryphal story has been recounted where the lead singer of the Talking Heads, David Byrne, said after viewing the video for "Dare To Be Stupid" that Weird Al is a "genius"!
Dare To Be Stupid is the title song of the same album, and in my personal opinion his best album ever.
Enjoy!
[Warning: The following videos are without profane lyrics or any form of nudity.  You may finally realize that you can enjoy "contemporary" or "pop" music without all the vileness that emanates from the black hole that is MTV.]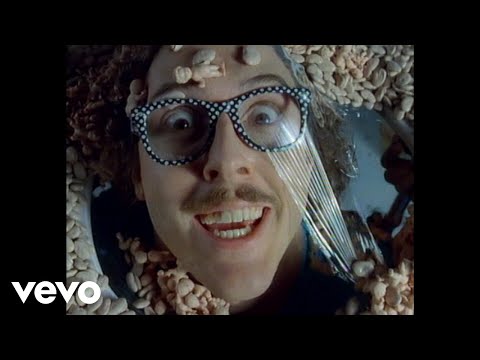 I'm coming out of the closet, I'm a "Weird Al" Yankovic fan.  I don't listen to him much these days, but I do keep up with some of his latest hits like my post from yesterday.
So here are some of his more enjoyable hits that some may not be aware of…
[Warning: The following videos are without profane lyrics or any form of nudity.  You may finally realize that you can enjoy "contemporary" or "pop" music without all the vileness that emanates from the black hole that is MTV.]
In 2006 AD the music video "White & Nerdy" re-introduced "Weird Al" back into the mainstream of American culture.  This video was his first Top 40 single since 1992′s "Smells Like Nirvana".  It also eclipsed the greatest single he ever had, "Eat It".
In between those to seminal hits he has been very active releasing albums every other year or so, but this new hit of his re-established himself as an icon of parody videos and clean fun.
"White & Nerdy" is the second single from "Weird Al's" album Straight Outta Lynwood.  It parodies the song "Ridin'" by Chamillionaire and Krayzie Bone. (OK, I'll admit it, I have no idea who Chamillionaire and Krayzie Bone are, but that's what it said in Wikipedia)
This song makes fun of nerds everywhere from Houston, Texas to Springfield, Illinois.   It includes constant references to stereotypically "nerdy" things, such as collecting comic books, playing Dungeons & Dragons (D&D), and editing Wikipedia, as well as stereotypically "white" things, like watching Happy Days and playing ping pong.
Chamillionaire himself put "White & Nerdy" on his official MySpace page, and commented that he enjoys the parody. In an interview, he also stated he was pleasantly surprised by "Weird Al"'s rapping ability, saying: "He's actually rapping pretty good on it, it's crazy … I didn't know he could rap like that."
Enjoy the cameo's, especially from Donny Osmond!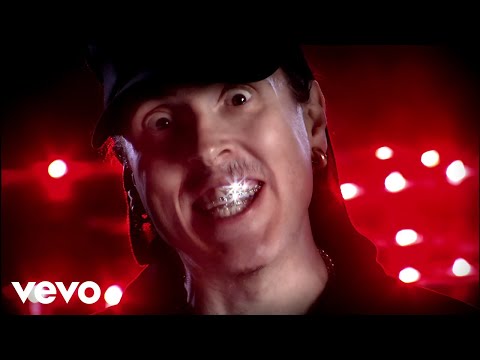 Yes, there are more funny and highly entertaining video's from Weird Al.  I compiled a short list of his most creative hits.
As a person who has voted for a Republican, I am a fascist. As you may know, fascists want to control every aspect of people's lives (and I don't want to hear any fancy political science definitions to the contrary). With the college football season starting tonight and professional football starting a week from now, it is the perfect time to consider the ethical approach Catholics must take towards professional football. I have attempted this once before, but like Cassandra, no one really listened to my wise teachings. Therefore, I must witness once again by examining afresh all the professional football teams in light of Catholic teaching in order to determine whether Catholics may root for them while avoiding the fires of hell.
Sly, Ahnold, and Bruno finally make my dream action flick I've been waiting for since the 1980′s called the Expendables.
Unfortunately, Ahnold and Bruce only make a cameo appearance.  But the film is packed with 80′s and contemporary action stars, from Dolph Lundgren to the under-rated Jason Statham.
The rest of the film looks real good, so I'll be watching this movie at my first opportunity.
Here is a preview from Reuters:
It is the action hero dream team. Sylvester Stallone will shoot a scene with Bruce Willis and Arnold Schwarzenegger soon for his upcoming adventure "The Expendables," due to hit theatres in 2010.
The man behind the successful Rambo and Rocky franchises has also brought Jason Statham, Jet Li, Mickey Rourke and Dolph Lundgren on board for the story of a team of mercenaries who head to South America on a mission to overthrow a dictator.
It's that hot!
(Biretta tip:  Lucianne)
The college football 2010 expansion scramble is on!
The Pac-10 is flexing their muscle for the first time in many years and I'm not talking about winning championships, I'm talking about dinero, mullah, the almighty dollar!
As I have mentioned previously, the Pac-10 will not expand unless it includes Texas or Colorado.  Not Utah or BYU.
Colorado brings in the Denver metropolitan T.V. market and Texas brings in… the entire state of Texas with a nationwide following that is only eclipsed by the University of Notre Shame Dame.
So what has happened since then?
To summarize all the rumors these past three days, the Pac-10 will take Texas, Colorado, Texas A&M, Oklahoma, Texas Tech, and Oklahoma State.
But the Pac-10 needs to hear from those schools, specifically Texas, before the end of 2010 in order to be in a position to negotiate a new television contract for their college football programs.
Wow!
This is beyond what I expected but it certainly is intriguing and prudent.
It's prudent because Texas wants Texas A&M in ANY scenario available.  The Big-10 didn't bring Texas A&M to the table in prior rumors and that is why those rumors died down.
How did this all come about?
There were various variables that occurred simultaneously to bring us to this point.
For movie fun, there's little that beats a good swashbuckler. Too little recognized in this genre is the 1982 move of The Scarlet Pimpernel with Anthony Andrews (who was also brilliant in the 1981 Brideshead Revisited) and Ian McKellen. Which among other things features this final duel. (Begins at 2min, 20sec.)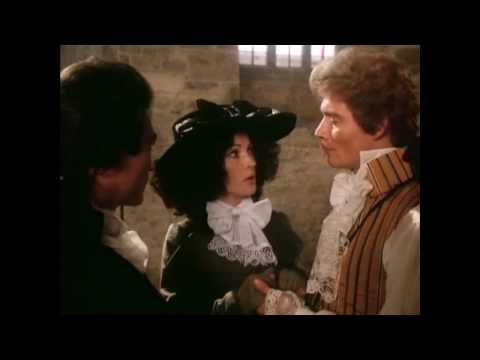 This weekend, we have one of my favorite scenes from Carmen by Georges Bizet (the best performance I saw on Youtube; watch the Habanera too); Chopin's Grand Polonaise (I love the part at 3:26 the best); and the third movement from Rimsky-Korsakov's second symphony Antar.
Bizet: Carmen (Seguedille)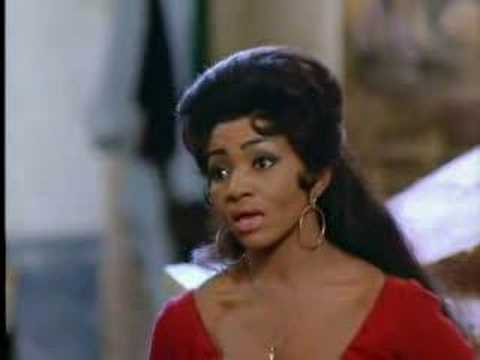 Chopin: Grand Polonaise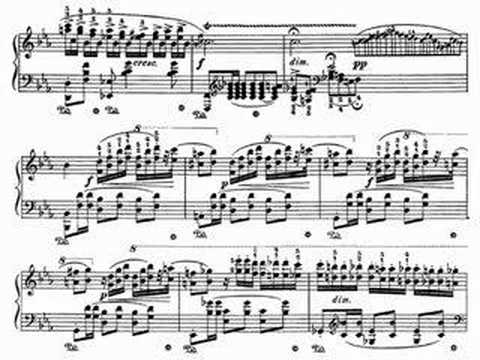 Rimsky-Korsakov: Antar (3rd. mvt.)