Freedom
.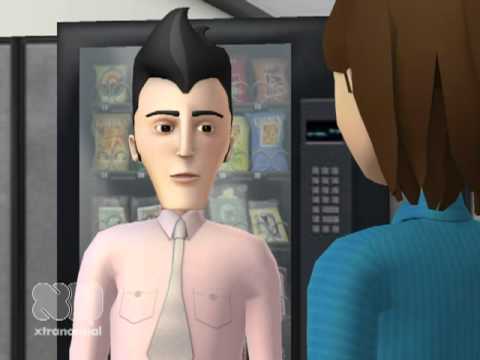 All we have of freedom, all we use or know—
This our fathers bought for us long and long ago.
Ancient Right unnoticed as the breath we draw—
Leave to live by no man's leave, underneath the Law.
Lance and torch and tumult, steel and grey-goose wing
Wrenched it, inch and ell and all, slowly from the King.
Till our fathers 'stablished, after bloody years,
How our King is one with us, first among his peers.
So they bought us freedom—not at little cost
Wherefore must we watch the King, lest our gain be lost,
Rudyard Kipling, The Old Issue
Give an A to Sarah Conly for boldly proclaiming what many of our liberal elites believe but are too wise to state openly:
I would review her book Against Autonomy, but I think I will call on three others to do the heavy lifting for me:
Of all tyrannies, a tyranny sincerely exercised for the good of its victims may be the most oppressive. It would be better to live under robber barons than under omnipotent moral busybodies. The robber baron's cruelty may sometimes sleep, his cupidity may at some point be satiated; but those who torment us for
our own good will torment us without end for they do so with the approval of their own conscience.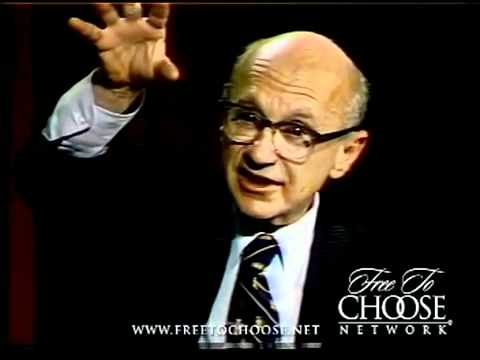 His one hundredth birthday is a good time to view the above video by Milton Friedman on the loss of freedom.  Dead since 2006, Friedman's words ring as true in 2012 as they did in 1980 when the video was taped, as to how our freedom is frittered away in ever greater reliance on an ever more powerful State.
The people who run the fast food chain Chick-fil-A are serious Christians.  They close their 1,608 restaurants on Sundays even though they lose a huge amount of revenue doing so.  The President of Chick-fil-A has spoken out against gay marriage.  As a result Democrat politicians, who have as much understanding of freedom of speech as they do morality, have decided to punish a legal business.
First up was Thomas Menino, mayor of Boston, who sent an unintentionally hilarious letter to the president of the company.  This Boston Herald editorial noted the humor:
But which part of the First Amendment does Menino not understand? A business owner's political or religious beliefs should not be a test for the worthiness of his or her application for a business license.
Chick-fil-A must follow all state and city laws. If the restaurant chain denied service to gay patrons or refused to hire gay employees, Menino's outrage would be fitting. And the company should be held to its statement that it strives to "treat every person with honor, dignity and respect — regardless of their belief, race, creed, sexual orientation, or gender." But beyond the fact that Chick-fil-A is closed on Sundays, the religious beliefs of the company's top executive don't appear to control its operations.
The situation was different when Northeastern University blocked a proposed Chick-fil-A amid student protests. In that case, a private institution made its own decision not to bring the company in as a vendor. But using the power of government to freeze the company out of a city sends a disturbing message to all businesses. If the mayor of a conservative town tried to keep out gay-friendly Starbucks or Apple, it would be an outrage.
Ironically, Menino is citing the specific location along the Freedom Trail as a reason to block Chick-fil-A. A city in which business owners must pass a political litmus test is the antithesis of what the Freedom Trail represents. History will render judgment on the views of Chick-fil-A executives. City Hall doesn't have to.
Next up was Chicago's mayor Rahm Emanuel, former Chief of Staff of President Obama.  Ben Shapiro at Breitbart gives us the details: Continue reading →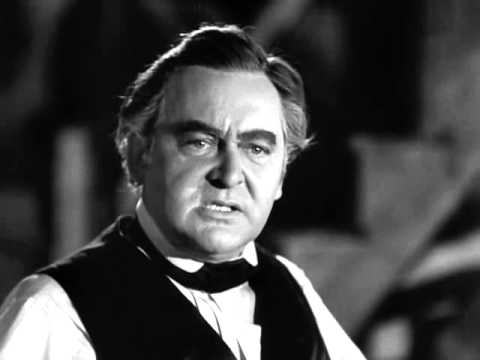 Beginning for two weeks, up to Independence Day, the Bishops are having a Fortnight For Freedom:
On April 12, the Ad Hoc Committee on Religious Liberty of the U.S.  Conference of Catholic Bishops (USCCB) issued a document, "Our First,  Most Cherished Liberty," outlining the bishops' concerns over threats to religious freedom, both at home and abroad. The bishops called for a "Fortnight for Freedom," a 14-day period of prayer, education and action in support of religious freedom, from June 21-July 4.
Bishops in their own dioceses are encouraged to arrange special events to  highlight the importance of defending religious freedom. Catholic  institutions are encouraged to do the same, especially in cooperation  with other Christians, Jews, people of other faiths and all who wish to  defend our most cherished freedom.
The fourteen days from June  21—the vigil of the Feasts of St. John Fisher and St. Thomas More—to  July 4, Independence Day, are dedicated to this "fortnight for  freedom"—a great hymn of prayer for our country. Our liturgical calendar celebrates a series of great martyrs who remained faithful in the face  of persecution by political power—St. John Fisher and St. Thomas More,  St. John the Baptist, SS. Peter and Paul, and the First Martyrs of the  Church of Rome.  Culminating on Independence Day, this special period of prayer, study, catechesis, and public action would emphasize both our  Christian and American heritage of liberty. Dioceses and parishes around the country could choose a date in that period for special events that  would constitute a great national campaign of teaching and witness for  religious liberty.
We here at The American Catholic are participating in the Fortnight For Freedom with special blog posts on each day.  This is the first of these blog posts.
The video at the top of this post is a scene from the classic movie, The Devil and Daniel Webster (1941), based upon the short story by Stephen Vincent Benet, in which Daniel Webster bests Satan in a jury trial to save the soul of New Hampshireman Jabez Stone.   In this scene Daniel Webster addresses a jury of the damned, all villains of American history.  I have always thought this speech one of the most eloquent statements of what it means to be an American.
In regard to Freedom it reminds us that it is just not a word:  Freedom is not just a big word — it is the bread and the   morning and the risen sun. It was for freedom we came in boats and ships to these shores.  It has been a long journey, a hard one, a bitter one. There is sadness in being a man, but it is a proud thing, too.  Out of the suffering and the starvation, the wrong and the right, a new thing has come, a free man. When the whips of   the oppressors are broken, and their names forgotten and destroyed, free men will be walking and talking under a free star. Yes, we   have planted freedom here in this earth like wheat.  This is the priceless treasure that Goverment encroachments like the HHS Mandate begin to take away from us.
Go here to read the passage in the Stephen Vincet Benet's short story.  Below is the scene as written in the screenplay:
Continue reading →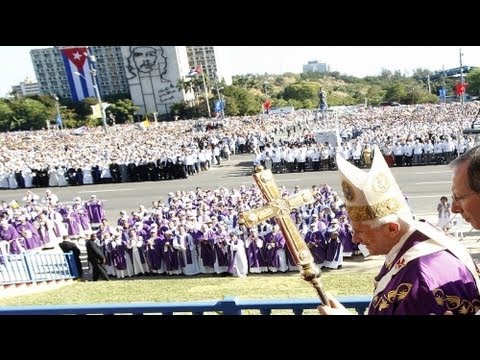 Yesterday Pope Benedict capped off his visit to Cuba with a huge mass in Revolution Square in Havana.  The theme of his homily, freedom, probably made the Cuban officials at the mass squirm, at least I certainly hope so.  Here is the text of the Pope's homily:
Dear Brothers and Sisters,
"Blessed are you, Lord God…, and blessed is your holy and glorious name" (Dan 3:52). This hymn of blessing from the Book of Daniel resounds today in our liturgy, inviting us repeatedly to bless and thank God. We are a part of that great chorus which praises the Lord without ceasing. We join in this concert of thanksgiving, and we offer our joyful and confident voice, which seeks to solidify the journey of faith with love and truth.
"Blessed be God" who gathers us in this historic square so that we may more profoundly enter into his life. I feel great joy in being here with you today to celebrate Holy Mass during this Jubilee Year devoted to Our Lady of Charity of El Cobre.
I greet with cordial affection Cardinal Jaime Ortega y Alamino, Archbishop of Havana, and I thank him for the kind words which he has addressed to me on your behalf. I extend warm greetings to the Cardinals and to my brother Bishops in Cuba and from other countries who wished to be in this solemn celebration. I also greet the priests, seminarians, men and women religious, and all the lay faithful gathered here, as well as the civil authorities who join us.
In today's first reading, the three young men persecuted by the Babylonian king preferred to face death by fire rather than betray their conscience and their faith. They experienced the strength to "give thanks, glorify and praise God" in the conviction that the Lord of the universe and of history would not abandon them to death and annihilation. Truly, God never abandons his children, he never forgets them. He is above us and is able to save us by his power. At the same time, he is near to his people, and through his Son Jesus Christ he has wished to make his dwelling place among us in.
"If you continue in my word, you are truly my disciples, and you will know the truth, and the truth will make you free" (Jn 8:31). In this text from today's Gospel, Jesus reveals himself as the Son of God the Father, the Saviour, the one who alone can show us the truth and give us genuine freedom. His teaching provokes resistance and disquiet among his hearers, and he accuses them of looking for reasons to kill him, alluding to the supreme sacrifice of the Cross, already imminent. Even so, he exhorts them to believe, to keep his word, so as to know the truth which redeems and justifies. Continue reading →
Christopher Blosser:
As a young convert I was very much intrigued by the ongoing discussion between Richard J. Neuhaus, George Weigel, Michael Novak and Fr. Robert Sirico — and their critics, ranging from David Schindler (editor of Communio) to Tracey Rowland and Alisdair MacIntyre. This has sometimes been described as a debate between 'Catholic neocons' and 'Catholic paleocons'; 'Whig-Thomists' vs. 'Augustinian Thomists' (the latter by Tracey Roland in a famous two-part interview with Zenit).
The discussion was centered on such questions as:
What are the religious and philosophical foundations of the 'The American Experiment'?
Is the liberal tradition (understood in the sense of democracy, human rights and the free market) a help or a hindrance to the life of the Church and evangelization?
Is capitalism and the free market compatible with Christian morality and the social teachings of the Catholic Church?
What is the proper role of religion in the public life of America today and how ought we to interpret the 'separation of Church and State'?
What is the proper understanding of freedom, conscience and religious liberty in Catholic tradition?. . . in other words, the kinds of questions that we at American Catholic are largely preoccupied. To aid in my readings and research on this topic I started a website, "The Church and the Liberal Tradition" and a blog, "Religion and Liberty" which was largely active from 2003-2006.

One of my chief sparring partners online was David Jones, founder of the blog la nouvelle theologie. While my time of late has been preoccupied with readings in other subjects (and other pursuits), David has kept up with new developments in this ongoing discussion. Among them, the recent exchanges between Catholic-traditionalist-turned-libertarian Dr. Thomas Woods and his chief critics, Thomas Storck and Christopher Ferrara (of The Remnant)– about which David would like to offer the following remarks in a guest post:
In the Mass Readings last Sunday, for the reading from the Old Testament we had Nathan the Prophet denouncing King David for his sin of adultery with Bathsheba and his murder of her husband Uriah the Hittite after Bathsheba became pregnant with his child.  It is a familiar tale for us, and the familiarity conceals from us just how remarkable it is and how important for us it is, not just in a religious sense but also in our secular lives.
A forgotten masterpiece from Hollywood, King David (1951), helps remind us of the importance of the two great sins of David and their aftermath.  David is well-portrayed by Gregory Peck.  No longer the shepherd boy, he is now an increasingly world-weary King.  God who was close to him in his youth now seems distant.   Rita Hayworth gives a solid performance as Bathsheba, David's partner in sin.  The best performance of the film is by Raymond Massey as Nathan.  Each word he utters is with complete conviction as he reveals the word of God to those too deafened by sin to hear it.  In the video clip above we see this when David attempts to argue that the soldier who died when he touched the Ark of the Covenant may have died of natural causes.  "All causes are of God", Nathan responds without hesitation.  He warns David that he has been neglecting his duties and that the people are discontent.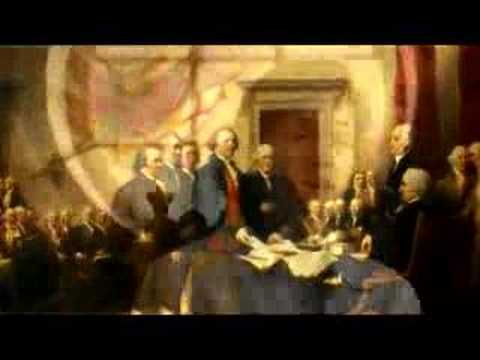 A trailer for a documentary from the Acton Institute.  This documentary examines the role of Judaism and Christianity in creating the conditions which led to the concept of human freedom cherished in the West.  A number of short clips from the video are available on-line and I will be using them in posts in the days to come.  In regard to the trailer I would state the following propositions for discussion:  (1)  The clash between Church and State that characterized Western Europe in the Middle Ages was a fundamental pre-condition for the concept of limited government as it developed in the West; (2) the insistence of the Church that all men and women were equal in the eyes of God established the basis for the concept of human rights; and (3) that as a Western society becomes divorced from its religious roots the very concept of freedom as it has been understood in the West becomes difficult to maintain from a philosophical standpoint.
When Catholics justified their decision to vote for Obama, they did so on two grounds: healthcare and foreign policy. The premise was Obama would actually save lives through healthcare and through his more peaceful foreign policy, thus outweighing the damage he would do through his promotion of abortion.
I never found that premise convincing. Not only did I think they underestimated the damage abortion does, but I also believed that they were ignoring what Barack Obama was actually promoting in his foreign policy. To make a long story short, I think most people assumed that since Obama was a Democrat who had opposed the war in Iraq that he would be the opposite of Bush when in truth their positions are very similar.
Since taking office, Obama has largely followed the lead of his predecessor. However today news is coming out that he has surpassed his predecessor in circumventing due process: Obama has authorized the CIA to kill a US citizen believed to be involved in terrorism (H/t Vox Nova).
The idea that an American citizen can be killed without a trial outside of battle is a troubling one, regardless of whether you voted for Obama or not. The death penalty is something that should be used only rarely (if at all-I'm w/ the bishops that it's not good in modern America), and if used then used in the context of a trial. The rights of trial are not merely procedural technicalities but safeguards designed to protect the dignity of life: that is, regardless of what someone has done, freedom & human life itself are so precious that we take it away only after a deliberate and careful process.
To take away human life outside of self-defense is a power no one, including the President, possesses. One will hope that the media will publish this and emphasize it so that public pressure will dissuade Obama from taking this course of action. Unfortunately, one has to doubt that that hope will be realized.
The cross-blog discussion that was initiated on the topic of "social sin" has now evolved into a debate over the origins and causes of sin. In response to my post on social sin, Nate Wildermuth at Vox Nova posted his own ideas about the relationship between society and sin, forthrightly admitting that he was going to "venture into heretical pastures" in doing so.
My intention here is not to beat up on Nate. He has expressed to me that he feels I may not be understanding his argument, though I do believe I have made the attempt in earnest. Rather than dissect in detail his argument once again, I am going to put forth here what I already placed in a com-box, but would like to open up to wider discussion – that is, my own view of sin and human freedom. Then Nate or anyone else may issue whatever challenges they like to any of my premises or conclusions, and perhaps we will have some clarity on the issue.
This is a clip of Ronald Reagan warning us of socialized medicine, the very same bill that President Obama and the Democratic Party are trying to ram through congress.
Reagan warns us of how people such as six-time presidential Socialist Party candidate Norman Thomas, and many others, explained how to move their agenda of achieving a socialist state by a Foot-in-the-Door policy of socialized medicine.  Which is eerily similar to what President Obama and the Democrats are doing, against the will of the people with their European socialized health care bill.
In a story those in homeschooling stories may already have heard about, Federal Judge Lawrence Burman issued a ruling in late January granting political asylum to a family of Evangelical Christians from Germany, on the basis that they faced religious persecution in Germany over their belief that they needed to homeschool their children in order to provide them with proper religious formation. With a number of writers, both American and European, pursuing a narrative in which Europe is far more civilized and tolerant than the US, this event provides an interesting example of how European laws are often, in practice, far more restrictive than people in the US would be comfortable with.
The family in question had suffered repeated fines for homeschooling their children, and had been threatened with jail time or loss of custody.
Uwe and Hannelore Romeike, who are evangelical Christians, say they were forced to go the the US because they wanted to educate their five children at home, something that is illegal in Germany….

In October 2006, police came to the Romeike home and took the children to school. In November 2007 Germany's highest appellate court ruled that in severe cases of non-compliance, social services could even remove children from home.

Uwe Romeike told the Associated Press that the 2007 ruling convinced him and his wife that "we had to leave the country." The curriculum in public schools over the past few decades has been "more and more against Christian values," he said.
Continue reading →