Freedom of Speech
Eric Posner, a University of Chicago law professor, and son of Judge Richard Posner of the Seventh Circuit Court of Appeals, one of President Reagan's less wise judicial appointments, writing in Slate thinks that perhaps it is time that Americans stop making a fetish of freedom of speech as embodied in the First Amendment.  Christopher Johnson, a Protestant who has taken up the cudgels so frequently in defense of the Church that I have designated him Defender of the Faith, gives Posner a fisking to remember:
University of Chicago law professor Eric Posner thinks that this country really needs to dial down its obsession with free speech:
The universal response in the United States to the uproar over the anti-Muslim video is that the Muslim world will just have to get used to freedom of expression. President Obama said so himself in a speech at the United Nations today, which included both a strong defense of the First Amendment and ("in the alternative," as lawyers say) and a plea that the United States is helpless anyway when it comes to controlling information. In a world linked by YouTube, Twitter, and Facebook, countless videos attacking people's religions, produced by provocateurs, rabble-rousers, and lunatics, will spread to every corner of the world, as fast as the Internet can blast them, and beyond the power of governments to stop them. Muslims need to grow a thick skin, the thinking goes, as believers in the West have done over the centuries. Perhaps they will even learn what it means to live in a free society, and adopt something like the First Amendment in their own countries.
Maybe that's right.  But actually, America needs to get with the international program.
But there is another possible response. This is that Americans need to learn that the rest of the world—and not just Muslims—see no sense in the First Amendment. Even other Western nations take a more circumspect position on freedom of expression than we do, realizing that often free speech must yield to other values and the need for order. Our own history suggests that they might have a point.
Look at it this way.  At least the trains will run on time and everyone will be able to read the "No Food Today" signs.  Posner points out that it was the left which first turned the First Amendment into an weapon.
The First Amendment earned its sacred status only in the 1960s, and then only among liberals and the left, who cheered when the courts ruled that government could not suppress the speech of dissenters, critics, scandalous artistic types, and even pornographers. Conservatives objected that these rulings helped America's enemies while undermining public order and morality at home, but their complaints fell on deaf ears.
Shogi, the Japanese version of chess, has a unique characteristic.  Because of the way the pieces are shaped, no piece is ever completely out of the game.  Any of your pieces that I happen to take can be turned around and employed by my army.
A totem that is sacred to one religion can become an object of devotion in another, even as the two theologies vest it with different meanings. That is what happened with the First Amendment. In the last few decades, conservatives have discovered in its uncompromising text— "Congress shall make no law … abridging the freedom of speech"—support for their own causes. These include unregulated campaign speech, unregulated commercial speech, and limited government. Most of all, conservatives have invoked the First Amendment to oppose efforts to make everyone, in universities and elsewhere, speak "civilly" about women and minorities. I'm talking of course about the "political correctness" movement beginning in the 1980s, which often merged into attempts to enforce a leftist position on race relations and gender politics.
Posner wants Americans to remember two things.  The First Amendment is strictly an American idea whose inspiration is not shared by anybody else in the world and which cannot force people stop thinking bad thoughts.
We have to remember that our First Amendment values are not universal; they emerged contingently from our own political history, a set of cobbled-together compromises among political and ideological factions responding to localized events. As often happens, what starts out as a grudging political settlement has become, when challenged from abroad, a dogmatic principle to be imposed universally. Suddenly, the disparagement of other people and their beliefs is not an unfortunate fact but a positive good. It contributes to the "marketplace of ideas," as though we would seriously admit that Nazis or terrorist fanatics might turn out to be right after all. Salman Rushdie recently claimed that bad ideas, "like vampires … die in the sunlight" rather than persist in a glamorized underground existence. But bad ideas never die: They are zombies, not vampires. Bad ideas like fascism, Communism, and white supremacy have roamed the countryside of many an open society.
In the past, American "values" have made this country look bad to the rest of the world.
Americans have not always been so paralyzed by constitutional symbolism. During the Cold War, the U.S. foreign policy establishment urged civil rights reform in order to counter Soviet propagandists' gleeful reports that Americans fire-hosed black protesters and state police arrested African diplomats who violated Jim Crow laws. Rather than tell the rest of the world to respect states' rights—an ideal as sacred in its day as free speech is now—the national government assured foreigners that it sought to correct a serious but deeply entrenched problem. It is useful if discomfiting to consider that many people around the world may see America's official indifference to Muslim (or any religious) sensibilities as similar to its indifference to racial discrimination before the civil rights era.
It says in another part of the First Amendment that the US government is supposed to be indifferent to the sensibilities of all religions.  That's what we were always told whenever some governmental entity allowed the display of the Cross or the Ten Commandments anyway.  So it's unclear why the United States government should care one way or the other about the feelings of Muslims.
But according to Eric Posner, they apparently should care deeply whenever Islamic feelings are hurt.  Not only that, this American law professor thinks that the fact that Washington was unable to legally force Google to take that film down is a scandal.
The final irony is that while the White House did no more than timidly plead with Google to check if the anti-Muslim video violates its policies (appeasement! shout the critics), Google itself approached the controversy in the spirit of prudence. The company declined to remove the video from YouTube because the video did not attack a group (Muslims) but only attacked a religion (Islam). Yet it also cut off access to the video in countries such as Libya and Egypt where it caused violence or violated domestic law. This may have been a sensible middle ground, or perhaps Google should have done more. What is peculiar it that while reasonable people can disagree about whether a government should be able to curtail speech in order to safeguard its relations with foreign countries, the Google compromise is not one that the U.S. government could have directed. That's because the First Amendment protects verbal attacks on groups as well as speech that causes violence (except direct incitement: the old cry of "Fire!" in a crowded theater). And so combining the liberal view that government should not interfere with political discourse, and the conservative view that government should not interfere with commerce, we end up with the bizarre principle that U.S. foreign policy interests cannot justify any restrictions on speech whatsoever. Instead, only the profit-maximizing interests of a private American corporation can. Try explaining that to the protesters in Cairo or Islamabad.
I've got a better idea, Professor.  Try explaining to the protestors in Cairo and Islamabad that ANYTHING that happens inside this country is none of their damned business.
The mendacity and dishonesty of this piece is easily ascertained by asking yourself a simple question.  If some form of artistic expression had insulted Jesus or villified Christianity, would Posner still have written it?
If some museum displays an egregiously blasphemous painting of Jesus or Mary, if a particularly blasphemous movie was made, if another TV show or play debuted which ridiculed Christians or if Bill Maher opened his pie hole, would Posner think it regrettable that the US government was unable to legally prevent these things from happening?
Of course  he wouldn't.  The question wouldn't even come up.  And the reason why the question wouldn't come up is simple.  Christians don't kill people and destroy property when they are insulted and villified or their Lord is blasphemed.
A faculty sinecure at the University of Chicago Law School would seem to suggest a certain level of intelligence.  So it's hard for me to figure out why Eric Posner thinks that restricting American rights simply to avoid offending Muslims is a good idea. Continue reading →
For if Men are to be precluded from offering their Sentiments on a matter, which may involve the most serious and alarming consequences, that can invite the consideration of Mankind, reason is of no use to us; the freedom of Speech may be taken away, and dumb and silent we may be led, like sheep, to the Slaughter.
George Washington
One of the interesting fall outs of the rampages in Cairo and Benghazi is the calls by some on the Left for jailing people for exercising freedom of speech.  Eugene Volokh of The Volokh Conspiracy blog pointed this out yesterday:
That's what MSBNC contributors Mike Barnicle and Donny Deutsch, the University of Pennsylvania's Prof. Anthea Butler (Religious Studies), and of course the Egyptian government argue with regard to the movie that mocks Mohammed:
Prof. Butler: "Good Morning. How soon is Sam Bacile going to be in jail folks? I need him to go now.When Americans die because you are stupid…" "And yes, I know we have First Amendment rights,but if you don't understand the Religion you hate, STFU about it. Yes, I am ticked off." "And people do go to jail for speech. First Amendment doesn't cover EVERYTHING a PERSON says." "[T]he murder of the Ambassador and the employees is wrong, wrong. But Bacile will have to face his actions which he had freedom[.]"
Mike Barnicle: "Given this supposed minister's role in last year's riots in Afghanistan, where people died, and given his apparent or his alleged role in this film, where, not yet nailed down, but at least one American, perhaps the American ambassador is dead, it might be time for the Department of Justice to start viewing his role as an accessory before or after the fact."
Donny Deutsch: "I was thinking the same thing, yeah."
In a way this is an unsurprising development.  The Left in this country, with honorable exceptions, has not been overly fond of the concept of free speech for some time.  Speech codes seeking to hamper the free speech rights of conservatives and Christians have been a staple at many colleges and universities for the past twenty years.  Conservative speakers are routinely shouted down when they speak on campuses.  The recent attack on Chik-Fil-A by the Mayors of Boston and Chicago was merely the latest manifestation of the willingness of many on the Left to use government power to suppress views they hate. Continue reading →
I haven't heard much about the ongoing dispute between the Russian government and the Western media over the fate of the faux "punk rock band" ***** Riot in the American Catholic media. But this is a dispute in which I believe we ought to take sides as Catholics.
[No, I will not give the vulgar hate group the sociopathic pleasure of having yet another Christian publication use their name]
Three members of the vulgar hate group were arrested following their desecration of Moscow's largest Orthodox cathedral. They have now been sentenced to two-year prison terms, with the six months spent at trial counting as time served.
My position on this incident is pretty clear. I stand 110% with the Russian government, the Orthodox Church, and the tens of millions of Russian Orthodox who have condemned the vulgar hate group – and I believe all Catholics in all countries ought to do likewise.
Not simply because this appears to me to be a deliberate ploy encouraged and promoted by anti-Russian elements in Europe and the United States; not simply because in all of the Western countries hypocritically condemning Russia these same actions could be and likely would be regarded as hate crimes according to their own established laws; not simply because the right to free speech does not, never has, and God willing, never will mean the right to invade any space one chooses and defecate on the floor; not simply because I respect the religious sensibilities of the Russian people; not even because I am fairly certain that being on the opposite side of whatever cause the degenerate celebritariat is championing is almost always the best and wisest choice – ???. Not just for those reasons.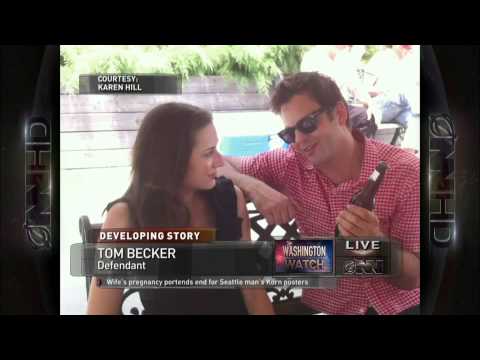 From the only reliable source of news on the net, the Onion.  Being in favor of freedom to express opinions that you hate is easy.  Being in favor of the free expression of babble that you find deeply annoying, aye, there is the rub!
I will not tone down my rhetoric.
I will not apologize for my political views.
I will not give up my guns, or my right to purchase more.
I will not give up my right to free speech.
I will not take responsibility for the actions of a dope-smoking, devil-worshiping, Marx and Hitler-loving psychopath.
I will not take seriously anyone who blames an old political ad posted on Facebook for those actions.
I will reject as the contemptible hypocrites and cowards that they are those who refuse to acknowledge the hate and violence in the rhetoric of the left, including the violent phrases and metaphors used repeatedly by Barack Hussien Obama.
I will not listen to lectures on violence by anyone who supports increasing the coercive power of the state over the lives of American citizens, families, and communities.
I will not listen to lectures on violence by anyone who is a sycophantic apologist for the party that escalated the Vietnam War or cheered the bombing of Serbia.
I will not listen to lectures on violence and a "climate of hate" from people who have made the most horrible, violent, and threatening statements imaginable regarding Sarah Palin and her family. There is no hatred more intense in this country than the hate that leftists have for Sarah Palin.
I will not listen to lectures on violence by anyone who supports the "right" to violently dismember innocent unborn children in their mother's wombs.
I will never again listen to calls not to "rush to judgment" when a Muslim fanatic murders American citizens from anyone on the left.
I will not trade God-given, constitutionally-protected liberties for a false and futile sense of security.
I will not accept the idiotic belief that more laws, more regulations, and more police can solve problems of the human soul.
I will continue to advocate for limited government, state's rights, popular sovereignty, free markets, individual and family rights, religious liberty, and a Culture of Life.
I will not be silenced.
Who's with me?
A few short years ago the mere suggestion that the Son of God, His Apostles and Saints would face arrest for hate speech would have seemed absolutely ludicrous. However, events have spiraled out of control across the western world. In his opinion that strikes down California's recently voter approved marriage law, Judge Vaughn Walker wrote that those who speak in the name of religion to put across their views that same sex marriage is wrong are "harmful to gays and lesbians."
Across Europe and Canada, faithful Christians speaking out for traditional marriage face the threat of being hauled off to court for citing the teachings of the Catholic Church and various Evangelical Churches. Where will this all end? Some see a great persecution coming against the Christian faithful. Though possible, one need remember that the Christian faith always grew when persecuted.
The Catholic Church has long taught that some individuals have an inclination toward same sex attraction; they are to be loved as all people are to be loved. The Church teaches that these feelings are not to be acted upon. The Church goes on to teach that all individuals are given a cross to carry in this world and for those who are same sex attracted; this is their cross. An organization exists for those who are same sex attracted called COURAGE. It has many chapters and members.
Recently a profile was done in The New York Times on same sex attracted Eve Tushnet, the Ivy League educated Catholic daughter of Harvard Law professors. She has chronicled her growth in Catholicism and the logic of the Church's teachings on sexuality. For years the Catholic Church took some heat from some quarters of Christianity for not stating that anyone who is same sex attracted would be going to hell. The Church now is facing a maelstrom of vitriol from those who claim the Church hates homosexuals.
For the Church to change her teachings would be to deny not only what Christ said (Matthew 11:20-24,) but his Apostles, not to mention Saint Paul's lengthy discourse on the subject (Romans 1:26-28, 1 Corinthians 6:9-10.)  In addition to the Apostles and saints, there is a rich history of saints writing on the subject, particularly the Early Church Fathers like Saint Augustine, St Justin Martyr, St. Basil and St John Chrysostom as well as Church intellectuals like St Thomas Aquinas, Saint Albert the Great (the greatest scientist of his time,) along with mystics like St Catherine of Sienna to name but a few. To say that the greatest minds of their respective eras were all wrong is simply breathtaking.
Many who disagree with the Church tend to forget that homosexuality was much more common and approved of by the Roman government in the early Christian era than it is even in 2010. Many in the upper echelons of Greek and Roman culture experimented with all sorts of sexual practices. It would have been far easier for Jesus, the apostles, saints and popes to approve of this conduct than it would to disapprove of it. Christianity might have grown at a faster pace. However, there was a reason for this swimming against the tide, and the faithful accepted it.
Last week I wrote here about the firing of Dr. Kenneth Howell who had the audacity, in a class about the Catholicism, to actually state Catholic doctrine about homosexuality.  There has been enough of a furor since that the University of Illinois is acting, according to this story in the Chicago Tribune:
A faculty group at the University of Illinois' flagship campus will review the decision to fire an adjunct religion professor for saying he agreed with Catholic doctrine on homosexuality.
Urbana- Champaign campus Chancellor Robert Easter said Monday he hopes to have a decision on the firing of Kenneth Howell from the Faculty Senate's Committee on Academic Freedom and Tenure by the time fall classes start. The review is to determine whether Howell's academic freedom was violated.
"We want to be able to reassure ourselves there was no infringement on academic freedom here," new university President Michael Hogan told members of the Faculty Senate on Monday. "This is a very, very important, not to mention a touchy and sensitive, issue. Did this cross the line somehow?" Continue reading →
SCOTUS nominee Elena Kagan has argued before the Supreme Court that it's fine if the Law bans books.
Her rationale?
Because the government won't really enforce it.
I'm no legal scholar but this sounds like a 3rd grade argument.
Aren't our nominees suppose to have better reasoning skills and a solid grasp of the U.S. Constitution?  As well as a fundamental understanding  of such concepts like Freedom of Speech?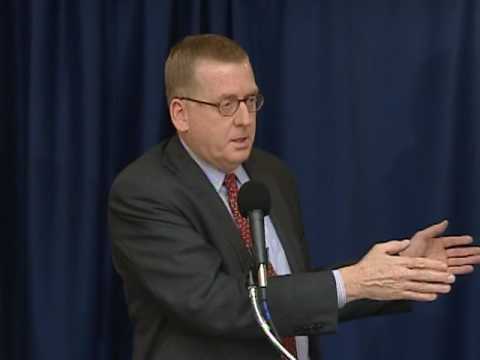 Back in 1979 I was one of the founding members of the Christian Legal Society at the University of Illinois.  Yesterday, the Supreme Court ruled 5-4 that the Hastings College of Law at the University of California was within its rights to deny recognition to the Christian Legal Society because the group requires that members agree, among other principles, that sexual activity outside of marriage between a man and a woman is sinful, and that members must be Christians.  Hastings contended that these principles violated the open membership policy of the university, in that it would discriminate against prospective members on the grounds of religion and sexual orientation.  Go here to read the decision.
Justice Alito, joined by Chief Justice Roberts, Scalia and Thomas, wrote a thought provoking dissent.
The proudest boast of our free speech jurisprudence is that we protect the freedom to express "the thought that we hate." United States v. Schwimmer, 279 U. S. 644, 654–655 (1929) (Holmes, J., dissenting). Today's decision rests on a very different principle: no freedom for expression that offends prevailing standards of political correctness in our country's institutions of higher learning.
Apparently the police acting to unconstitutionally arrest individuals attempting to hand out proselytizing literature to Muslims in Dearborn is not unusual according to this release from the Thomas More Law Center:
In what some have described as police enforcement of Sharia law at the annual Dearborn Arab International Festival, last Friday night Dearborn Police Officers arrested four Christian missionaries and illegally confiscated their video cameras which were recording the events surrounding their arrests.  The Thomas More Law Center, a public interest law firm based in Ann Arbor, Michigan, today announced it is representing all of the Christian missionaries.
This past week brings news of yet another fracas involving Swedish cartoon artist Lars Vilks (CNN.com):
When Vilks entered a classroom where he was to deliver a lecture to about 250 people — all of whom had passed through a security checkpoint to gain admission — about five people started protesting loudly, Eronen said.
After Uppsala uniformed and non-uniformed police calmed the protesters, the lecture got under way at about 5:15 p.m. (11:15 a.m. ET), Eronen said.
But as Vilks was showing audiovisual material, 15 to 20 audience members became loud and tried to attack Vilks, he said.

As police stepped in, a commotion started and Vilks was taken to a nearby room; police used pepper spray and batons to fend off the protesters, Eronen said. Vilks did not return to the lecture. [Video footage of the event].

Last March, an American woman who called herself "Jihad Jane," Colleen LaRose, was indicted in the United States for allegedly conspiring to support terrorists and kill Vilks.
In a 2007 interview with CNN he had drawn the cartoon of Mohammed with a dog's body in order to take a stand.

"

"I don't think it should not be a problem to insult a religion, because it should be possible to insult all religions in a democratic way, "

says Vilks from his home in rural Sweden.

"If you insult one, then you should insult the other ones."

His crude, sketched caricature shows the head of Prophet Mohammed on the body of a dog. Dogs are considered unclean by conservative Muslims, and any depiction of the prophet is strictly forbidden.

Vilks, who has been a controversial artist for more than three decades in Sweden, says his drawing was a calculated move, and he wanted it to elicit a reaction.

"That's a way of expressing things. If you don't like it, don't look at it. And if you look at it, don't take it too seriously. No harm done, really," he says.

When it's suggested that might prove an arrogant — if not insulting — way to engage Muslims, he is unrelenting, even defiant.

"No one actually loves the truth, but someone has to say it," he says.

Vilks, a self-described atheist, points out he's an equal opportunity offender who in the past sketched a depiction of Jesus as a pedophile.