Francis Cardinal George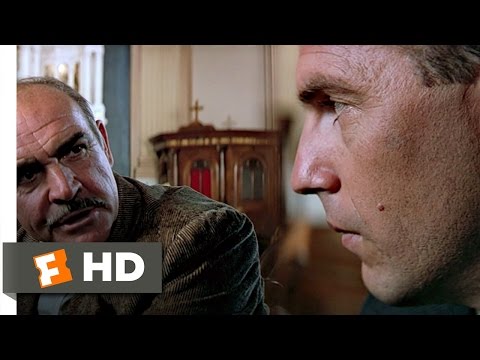 Francis Cardinal George of the Archdiocese of Chicago is alleged to have predicted that for upholding the teachings of Christ he will die in his bed, his successor will die in a prison cell, and his successor will be executed in a public square in Chicago.  Therefore, I am unsurprised that he has written an open letter exploring the "Chicago Values" cited by Mayor Emanuel when he decided to attack the free speech rights of Chick-Fil-A:
Recent comments by those who administer our city seem to assume that the city government can decide for everyone what are the "values" that must be held by citizens of Chicago.  I was born and raised here, and my understanding of being a Chicagoan never included submitting my value system to the government for approval.  Must those whose personal values do not conform to those of the government of the day move from the city?  Is the City Council going to set up a "Council Committee on Un-Chicagoan Activities" and call those of us who are suspect to appear before it?  I would have argued a few days ago that I believe such a move is, if I can borrow a phrase, "un-Chicagoan."
The value in question is espousal of "gender-free marriage."  Approval of state-sponsored homosexual unions has very quickly become a litmus test for bigotry; and espousing the understanding of marriage that has prevailed among all peoples throughout human history is now, supposedly, outside the American consensus.  Are Americans so exceptional that we are free to define "marriage" (or other institutions we did not invent) at will?  What are we re-defining?
It might be good to put aside any religious teaching and any state laws and start from scratch, from nature itself, when talking about marriage.  Marriage existed before Christ called together his first disciples two thousand years ago and well before the United States of America was formed two hundred and thirty six years ago.  Neither Church nor state invented marriage, and neither can change its nature.
Marriage exists because human nature comes in two complementary sexes: male and female.  The sexual union of a man and woman is called the marital act because the two become physically one in a way that is impossible between two men or two women.  Whatever a homosexual union might be or represent, it is not physically marital.  Gender is inextricably bound up with physical sexual identity; and "gender-free marriage" is a contradiction in terms, like a square circle. Continue reading →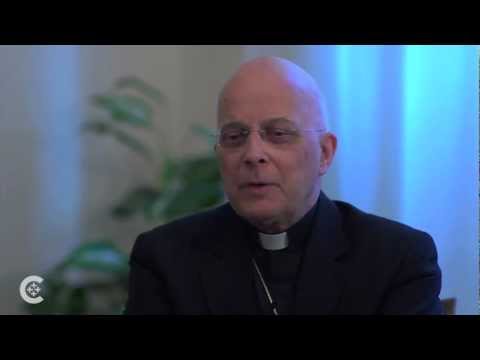 Note how the Bishops in the above video indicate what a unique threat to the Catholic Church in America the Obama administration poses.  They recognize that the goal of the current administration is to strip the Bishops, through fostering a de facto schism in the Church, of their ability to stand in the way of this administration.  This is all very unprecedented in American history and all very dangerous to our concept of religious liberty enshrined in the Constitution.  The Administrative Committee of the USCCB set out what is at stake well on March 14th:
The Administrative Committee of the United States Conference of Catholic Bishops, gathered for its March 2012 meeting, is strongly unified and intensely focused in its opposition to the various threats to religious freedom in our day. In our role as Bishops, we approach this question prayerfully and as pastors—concerned not only with the protection of the Church's own institutions, but with the care of the souls of the individual faithful, and with the common good.
To address the broader range of religious liberty issues, we look forward to the upcoming publication of "A Statement on Religious Liberty," a document of the Ad Hoc Committee for Religious Liberty. This document reflects on the history of religious liberty in our great Nation; surveys the current range of threats to this foundational principle; and states clearly the resolve of the Bishops to act strongly, in concert with our fellow citizens, in its defense.
One particular religious freedom issue demands our immediate attention: the now-finalized rule of the U.S. Department of Health and Human Services that would force virtually all private health plans nationwide to provide coverage of sterilization and contraception—including abortifacient drugs—subject to an exemption for "religious employers" that is arbitrarily narrow, and to an unspecified and dubious future "accommodation" for other religious organizations that are denied the exemption.
We begin,  first, with thanks to all who have stood firmly with us in our vigorous opposition to this unjust and illegal mandate: to our brother bishops; to our clergy and religious; to our Catholic faithful; to the wonderful array of Catholic groups and institutions that enliven our civil society; to our ecumenical and interfaith allies; to women and men of all religions (or none at all); to legal scholars; and to civic leaders. It is your enthusiastic unity in defense of religious freedom that has made such a dramatic and positive impact in this historic public debate. With your continued help, we will not be divided, and we will continue forward as one.
Second, we wish to clarify what this debate is—and is not—about. This is not about access to contraception, which is ubiquitous and inexpensive, even when it is not provided by the Church's hand and with the Church's funds. This is not about the religious freedom of Catholics only, but also of those who recognize that their cherished beliefs may be next on the block. This is not about the Bishops' somehow "banning contraception," when the U.S. Supreme Court took that issue off the table two generations ago. Indeed, this is not about the Church wanting to force anybody to do anything; it is instead about the federal government forcing the Church—consisting of its faithful and all but a few of its institutions—to act against Church teachings. This is not a matter of opposition to universal health care, which has been a concern of the Bishops' Conference since 1919, virtually at its founding. This is not a fight we want or asked for, but one forced upon us by government on its own timing. Finally, this is not a Republican or Democratic, a conservative or liberal issue; it is an American issue. Continue reading →
Year in and year out, the Catholic Church in this country, as well as around the globe, is the largest single private provider of charitable services to the poor.  However, what if a government makes it impossible for the Church to carry out her mission? The Church in America with the HHS Mandate is facing just such a dilemma, and Francis Cardinal George of the Chicago Archdiocese tells us what to expect:
The Lenten rules about fasting from food and abstaining from meat have been considerably reduced in the last forty years, but reminders of them remain in the fast days on Ash Wednesday and Good Friday and in the abstinence from meat on all the Fridays of Lent. Beyond these common sacrifices that unite us spiritually to the passion of Christ, Catholics were and are encouraged to "give up" something voluntarily for the sake of others. Often this is money that could have been used for personal purposes and instead is given to help others, especially the poor.   This year, the Catholic Church in the United States is being told she must "give up" her health care institutions, her universities and many of her social service organizations. This is not a voluntary sacrifice. It is the consequence of the already much discussed Department of Health and Human Services regulations now filed and promulgated for implementation beginning Aug. 1 of this year.
 Why does a governmental administrative decision now mean the end of institutions that have been built up over several generations from small donations, often from immigrants, and through the services of religious women and men and others who wanted to be part of the church's mission in healing and education? Catholic hospitals, universities and social services have an institutional conscience, a conscience shaped by Catholic moral and social teaching. The HHS regulations now before our society will make it impossible for Catholic institutions to follow their conscience.
 So far in American history, our government has respected the freedom of individual conscience and of institutional integrity for all the many religious groups that shape our society. The government has not compelled them to perform or pay for what their faith tells them is immoral. That's what we've meant by freedom of religion. That's what we had believed was protected by the U.S. Constitution. Maybe we were foolish to believe so.
 What will happen if the HHS regulations are not rescinded? A Catholic institution, so far as I can see right now, will have one of four choices: 1) secularize itself, breaking its connection to the church, her moral and social teachings and the oversight of its ministry by the local bishop. This is a form of theft. It means the church will not be permitted to have an institutional voice in public life. 2) Pay exorbitant annual fines to avoid paying for insurance policies that cover abortifacient drugs, artificial contraception and sterilization. This is not economically sustainable. 3) Sell the institution to a non-Catholic group or to a local government. 4) Close down. Continue reading →
The following is the second part to this post. It is recommended that you read the first part before reading the second part.  There has been some request for the original address given by Cardinal George.  I have been unable to locate it on the web and have not gotten around to scanning it in.  As soon as I get a chance, I will try to get to up and available, barring any unforeseen copyright issues.  For now, my humble comments and summary will have to suffice.
*******
While the time from Augustine to Aquinas embodied a realization of Cardinal George's incarnation metaphysics, things began to take a turn for the worse with Duns Scotus, a contemporary of Thomas. Scotus radically separated God from the world, and in so doing separated grace from nature. Instead of a metaphysics of participation, Scotus promulgated that, "God is no longer that generous power in which all things exist but rather that supreme being next to whom or apart from whom all other beings exist" (George, 15). Scotus begins what Descartes (through philosophy) and Luther (through theology) would complete. "In both its Lutheran and Cartesian manifestations, modernity assumes a fundamental split between the divine and the non-divine and hence implicitly denies the participation/communio metaphysics that had shaped the Christian world thought the ancient and medieval periods" (George, 16).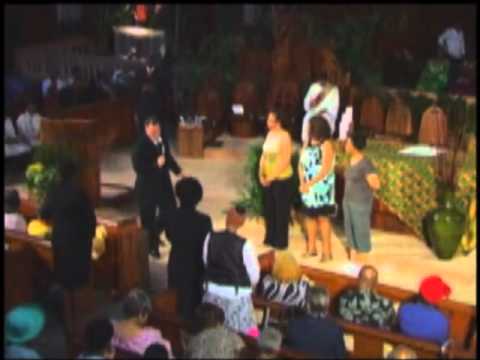 For those of you fortunate enough not to live in the Land of Lincoln, or, as it is commonly known today, The State Everyone Laughs At, you may have not been familiar enough with the State and therefore thought that Cardinal George's most recent attempt to remove Father Pfleger, or as many of us refer to him as Father "Flakey", would have caused him to mend his ways.  Those of us who have followed Father Pfleger for decades, realized that this was merely the latest useless huffing and puffing of Cardinal George, and that Saint Sabina's would soon return to normal, which is as a bastion of Left Wing political orthodoxy, with an exteme emphasis on race,  where Catholicism is very much an afterthought.
This was graphically demonstrated by Father Pfleger having Gary McCarthy, Mayor Rahm Emanuel's new top cop, preach a "sermon" during Mass earlier this month.  Chicago has an atrocious murder rate.  It also has the strictest gun control laws in the nation.  Here are Gary McCarthy's deep thoughts on this contradiction:
"Let's see if we can make a connection here. Slavery. Segregation. Black codes. Jim Crow. What, what did they all have in common? Anybody getting scared? Government sponsored racism."
"Now I want you to connect one more dot on that chain of the African American history in this country, and tell me if I'm crazy: Federal gun laws that facilitate the flow of illegal firearms, into our urban centers across this country, that are killing our black and brown children," he said.
McCarthy blasted the NRA, telling parishioners that their communities have paid the price while the gun manufacturers are getting "rich and living in gated communities."
And he told an anecdote of just one night with the New York Police Department. After returning home from investigating a pair of shootings, he said he flipped on the television to relax, only to find "Sarah Palin's Alaska" being broadcast.
"She was caribou hunting, and talking about the right to bear arms," he said. "Why wasn't she at the crime scene with me?" Continue reading →
Updates at the bottom. . .
The Chicago Tribune and WBEZ are reporting that Cardinal George of Chicago has removed from his parish of Saint Sabina and suspended Father Michael Pfleger sacramental priestly faculties ultimately due to his disobedience.
In a public radio show Father Pfleger threatened to leave the Catholic Church if he were to be reassigned to a Catholic High School by Cardinal George, his archdiocesan archbishop.
Cardinal George was disappointed in this particular response, "If that is truly your attitude, you have already left the Catholic Church and are therefore not able to pastor a Catholic parish(.)"
A Catholic priest's inner life is governed by his promises, motivated by faith and love, to live chastely as a celibate man and to obey his bishop. . .Breaking either promise destroys his vocation and wounds the Church. . .With this letter, your ministry as pastor of Saint Sabina Parish and your sacramental faculties as a priest of the Archdiocese are suspended.
An "associate" minister of Saint Sabina's Church, Kimberly Lymore, promised to have an "official" response from the Saint Sabina "leadership" to Cardinal George's actions.
Well I have to say is Father Pfleger had certainly pushed the boundaries of patience on this one.  To say that this was a "shock" or unexpected would be disingenuous of Father Pfleger.
Cardinal George is well within his authority as an apostle of the Church to govern his flock as stated in his role as Archbishop.
Obedience is certainly expected of all archdiocesan priests, but to have Father Pfleger not only disobey the wishes of his archbishop, but publicly threaten to leave the Church if he were to be reassigned to another post went beyond disobedience.
Pray for Father Pfleger, Cardinal George, and the parish of Saint Sabina's.
_._
ThePulp.it has a roundup of the coverage on the suspension of Father Michael Pfleger from the Catholic blogosphere and the secular media here.
_._
Hat tip to Chris Johnson of the Midwest Conservative Journal.
_._
Update I: Here is the letter Cardinal George handed to Father Pfleger personally simultaneously telling him he doesn't want to 'hear it' about his options.  For the letter click here.
The American Life League (ALL) is making a strong case of placing most of the blame for passage of ObamaCare squarely on the shoulders of the U.S. Conference of Catholic Bishops (USCCB).
What the ALL is alleging is that the USCCB was very desperate to push for universal health coverage that they compromised on some key principles.  One of which was that of abortion where instead of fighting against abortion they decided to stick their heads in the ground and use "abortion neutral" language.
The ever exceptional Catholic blogger Diogenes couldn't help himself as he commented on "Sister" Carol Keehan's reading at a Mass for retired Archbishop Theodore Cardinal McCarrick.
"Sister" Carol Keehan, who is the president of the Catholic Health Association, endorsed ObamaCare.  Thus declaring themselves in contradiction with Francis Cardinal George and the U.S. Conference of Catholic Bishops who opposed ObamaCare.
Here is Diogenes's brilliant column:
Cardinal Theodore McCarrick, who has devoted so much of his episcopal career to the effort to make everyone comfortable, is approaching his 80th birthday, and already the celebrations have begun.
(No, I don't mean the celebrations of the fact that as of July 7, "Uncle Teddy" will be ineligible to vote in a papal conclave—although that's definitely reason enough to chill the champagne.)
Pertinent to recent discussions of Stupak and the role of the USCCB in advancing the health care bill, Edward Feser offers his reflections on Bart Stupak, the USCCB and the Catholic principle of subsidiarity:
… before the health care bill vote, the USCCB urged Congress either to alter the bill to prevent federal funding of abortion or to vote the bill down. (The USCCB also objected to the bill's failure to extend coverage to illegal immigrants.) But the letter in which this request was made also emphasized that "for decades, the United States Catholic bishops have supported universal health care," that "the Catholic Church teaches that health care is a basic human right, essential for human life and dignity," and that it is only "with deep regret" that the bishops must oppose passage of the bill "unless these fundamental flaws are remedied" (emphasis added).

Needless to say, the impression these words leave the reader with – whether the bishops intended this or not – is that, were abortion (and coverage of illegal immigrants) not at issue, the moral teaching of the Catholic Church would require the passage of the health care bill in question, or something like it. In fact the teaching of the Church requires no such thing. Indeed, I would argue (see below) that while the Church's teaching does not rule out in principle a significant federal role in providing health care, a bill like the one that has just passed would be very hard to justify in light of Catholic doctrine, even aside from the abortion question. Nevertheless, as I say, the bishops' language would surely leave the average reader with the opposite impression. And as the bishops themselves remind us, they have "supported universal health care" for "decades," in statements that also would leave the unwary average reader with the impression that Catholic moral teaching strictly requires as a matter of justice the passage some sort of federal health care legislation. On the day Obama signed the bill into law, Cardinal Francis George, a bishop with a reputation for orthodoxy, urged vigilance on the matter of abortion while declaring that "we applaud the effort to expand health care to all."
Read the rest!
After the breaking news that showed direct links between John Carr, a top executive of the U.S. Conference of Catholic Bishops, with pro-abortion groups dating back 30 years, John Carr has denied any wrong doing.
Below watch the full eight minutes for the most current update of this USCCB scandal on RealCatholicTV.com's Daily Catholic News Roundup and The Vortex.  Vic Faust and Michael Voris will report how both the USCCB and the pro-abortion group scrubbed their websites simultaneously to hide any connection they had with each other plus much more.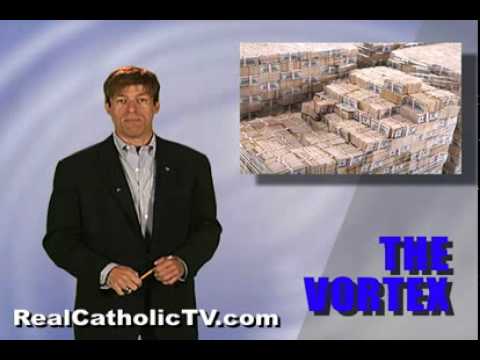 When Cardinal George requested that pro-life Republicans vote for the Stupak amendment to the health care bill, he was shaming conservative American legislators that they need to stand up for what they claim in public.  Cardinal George discounted reasonable Republican objections  that this was just a ploy by Nancy Pelosi to get pro-life Democrats on board knowing full well that all pro-life language would be stripped in the joint chambers conference committee.
Was Cardinal George this naive to fall for this parliamentary trick?  Can we assume he isn't this naive?
No, Cardinal George is not this naive because why would the Vatican choose him to lead a diocese?  The Vatican certainly takes its time to make wise and knowledgeable decisions don't they?  The Holy Spirit guides them in their work, granted that this is done primarily through the teachings of the Church.  Though we can be reasonable enough knowing that the Vatican wouldn't choose someone who is incompetent to be a shepherd to his flock.