For Wales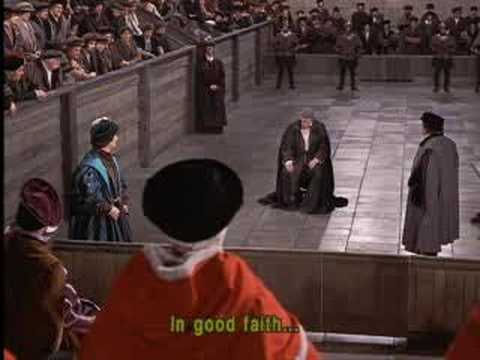 Hattip to Catholic Key Blog. Richard Rich Douglas Kmiec, who sold out the pro-life movement by supporting the most pro-abortion candidate in our nation's history for President, Barack Obama, now the most pro-abortion President in our nation's history, is pretty much a disaster as ambassador to Malta, his equivalent of the going rate for traitors of thirty pieces of silver, according to a State Department Report.
He is respected by Maltese officials and most mission staff, but his unconventional approach to his role as ambassador has created friction with principal officials in Washington, especially over his reluctance to accept their guidance and instructions. Based on a belief that he was given a special mandate to promote President Obama's interfaith initiatives, he has devoted considerable time to writing articles for publication in the United States as well as in Malta, and to presenting his views on subjects outside the bilateral portfolio. He has been inconsistent in observance of clearance procedures required for publication. He also looks well beyond the bilateral relationship when considering possible events for the mission to host in Malta. His approach has required Department principals, as well as some embassy staff, to spend an inordinate amount of time reviewing his writings, speeches, and other initiatives. His official schedule has been uncharacteristically light for an ambassador at a post of this size, and on average he spends several hours of each work day in the residence, much of which appears to be devoted to his nonofficial writings.

At the same time, he has not focused sufficiently on key management issues within the embassy. . .

. . .The Ambassador advised the inspection team that he intended to discontinue his outside writings and focus on matters that directly pertain to the embassy and priorities outlined in the Mission Strategic and Resource Plan (MSRP). Within weeks of the team's departure, however, he resumed drafting public essays that addressed subjects outside his purview as Ambassador to Malta and detracted from his core responsibilities. These activities also detracted from the core responsibilities of embassy staff members who devoted time and effort to reviewing and editing the ambassador's drafts and seeking approvals occasionally after the writings had been submitted for publication from Department officials.
US Catholic Bishops: Executive Order Deal A Non-Starter:

We've consulted with legal experts on the specific idea of resolving the abortion funding problems in the Senate bill through executive order. We know Members have been looking into this in good faith, in the hope of limiting the damage done by abortion provisions in the bill. We believe, however, that it would not be fair to withhold what our conclusion was, as it may help members in assessing the options before them:

"One proposal to address the serious problem in the Senate health care bill on abortion funding, specifically the direct appropriating of new funds that bypass the Hyde amendment, is to have the President issue an executive order against using these funds for abortion. Unfortunately, this proposal does not begin to address the problem, which arises from decades of federal appellate rulings that apply the principles of Roe v. Wade to federal health legislation. According to these rulings, such health legislation creates a statutory requirement for abortion funding, unless Congress clearly forbids such funding. That is why the Hyde amendment was needed in 1976, to stop Medicaid from funding 300,000 abortions a year. The statutory mandate construed by the courts would override any executive order or regulation. This is the unanimous view of our legal advisors and of the experts we have consulted on abortion jurisprudence. Only a change in the law enacted by Congress, not an executive order, can begin to address this very serious problem in the legislation."

Richard Doerflinger
U.S. Conference of Catholic Bishops

In deal with Stupak, White House announces executive order on abortion (Washington Post):


Resolving an impasse with anti-abortion Democrats over the health-care reform legislation, President Obama announced Sunday that he will be issuing an executive order after the bill is passed "that will reaffirm its consistency with longstanding restrictions on the use of federal funds for abortion," according to a statement from the White House.

"I'm pleased to announce we have an agreement," Rep. Bart Stupak (D-Mich.) said at a news conference announcing the deal.

"I think we're witnessing Bart Stupak write the obit for the concept of the "pro-life Democrat" – Kathryn Jean Lopez (National Review).
Further analysis of the text of the order: Continue reading →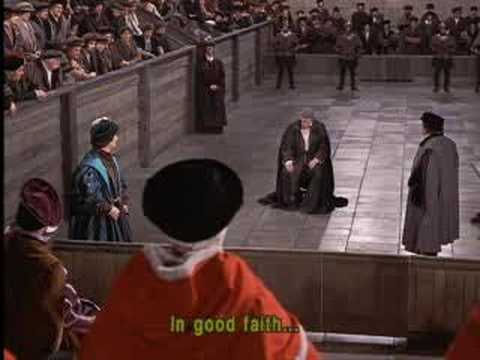 Doug Kmiec, betrayer of the pro-life cause, future ambassador to Malta and spiritual descendant of Richard Rich,  the subject of few posts on this blog, see here, has taken the opportunity of the death of Ted Kennedy to engage in some predictable spaniel like fawning over Obama and ObamaCare.  The ever cogent Erin Manning at her ever readable blog and sometimes tea, fisks the resulting mess here, so you don't have to.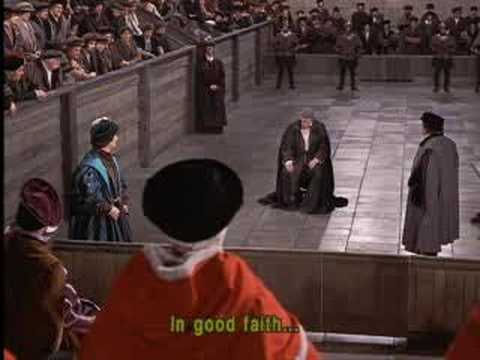 Douglas Kmiec, betrayer of the pro-life cause, has received his reward for his slavish support of President Obama.  He has been nominated to be ambassador of the proud, small and Catholic country of Malta.  Malta has a very strong and active pro-life movement, so this might get interesting!   Bon Voyage Doug!  We'll stay in touch, and so, I am sure, will our colleagues in lovely Malta!
Other Kmiec related posts on American Catholic:
2.     Archbishop Chaput Weighs in Again
3.     Douthat Puts Kmiec in His Place
4.     Ross Douthat:  Not Backing Down
6.     To the "Traitor" Go The Spoils?  Kmiec & The Ambassadorship
7.     Another Day, Another Kmiec 180
8.     Shameless
10.   More Commencement Controversy
11.   Heee's Back!
12.   What's Empathy Got To Do With It?
13.   Kmiec Lectures Fellow "Conservative" Catholics
14.   Is There A Common Ground on Life Issues?
Professor Douglas Kmiec recently gave a "reflection" over President Obama's speech at the University of Notre Dame last week. No surprises there. It appears that Kmiec is still campaigning to be Ambassador to the Holy See. But this was not his point here. We might call that a "background fact."
Still obsessed with statistics and raw data, he noted that the President received the vote of 54% of self-identified Catholics on November 4, 2008 in the presidential election and that more than two-thirds of Catholics supports the Obama Administration. Why? Social justice–which includes a litany of issues that we terribly are far behind on because of "conservative partisans" who wish to keep Catholics in a "one-issue pocket," which, in turn explains the "neglect" of social justice matters in "far too many parishes."
Obama at Notre Dame: Incomplete Eloquence by Prof. Douglas Kmiec
The presidents were there in splendid form; the bishops were not.

Three presidents stood upon the stage: Father Jenkins, the embodiment of academic integrity informed by faith; Father Hesburgh, Notre Dame's president emeritus and civil rights champion, and Barack Obama, whose inauguration just months earlier was greeted with virtual national euphoria, but whose visit to campus was claimed to be "in defiance of church teaching."

And the bishops? Sadly absent. Some, no doubt, honestly believed the President to be their antagonist. Most were silent. Notwithstanding repeated entreaties, the pastoral shepherds of the Church chose not to extend a simple pastoral blessing upon the graduates of the flagship Catholic university in America and their families.
Doug Kmiec has a rather bizarre article up at America entitled The Case For Empathy: Why a Much-Maligned Value Is a Crucial Qualification for the Supreme Court. If the article is any indication, I suppose we should be thankful Obama didn't make any off-hand remarks suggesting 'creativity' or 'imagination' were traits he would look for in a potential Supreme Court justice, if only because it might have lead to more essays like this one. After some preliminary gushing about, you guessed it, empathy, Kmiec explains what an empathetic justice would accomplish:
To do this, it is possible that [Obama] will mine for legal talent in unusual places, but it is more likely he will attempt to find a nominee with appellate court experience whose skill set also shows the capability of challenging methods of interpretation that otherwise wouldn't give empathy the time of day. If Obama succeeds even with this more limited challenge,he will have exploded the notion  that swapping out a Souter for a new, most likely younger and intellectually energetic, justice is without effect.
Jenkins has found someone to substitute for Mary Ann Glendon.  John T. Noonan, Jr., a Reagan appointee to the United States Court of Appeals for the Ninth Circuit.
Our old friend and Obama-phile Doug Kmiec, a subject of a few posts on this blog:  here, here,  here, here, here, here, here, here, and here, has come out with a column in defense of the Notre Dame decision to honor Obama on May 17, filled with Obama fawning that would disgrace any self-respecting canine.  Father Z here does the task of fisking the rubbish so I don't have to.
Salvete AC readers!
Here we have today's Top Picks in the Catholic world:
1. I discovered today that Senator Sam Brownback of Kansas was the only obstacle that would have prevented the nomination of Pro-Abortion Kansas Governor Kathleen Sebelius  to be nominated for Secretary of Health and Human Services.  President Barack Obama did not want to nominate Governor Sebelius without the support of Senator Brownback.  President Obama made a personal phone call to Senator Brownback last week to ensure his support, which would have pre-empted any problems with Governor Sebelius nomination in the Senate.  So Senator Brownback had the opportunity to strike a blow for the Pro-Life movement, but instead succumbed to worldly praise of his president.  Senator Brownback you have advanced Satan's agenda of the increase in the murder of innocent children, shame on you!
Here is the link:
http://www.lifesitenews.com/ldn/2009/mar/09030405.html
2. Late last night His Excellency Most Reverend Joseph Naumann of the Archdiocese of Kansas City was quoted by the archdiocesan blog, The Catholic Key Blog, that he is "concerned personally" for Pro-Abortion Kansas Governor Kathleen Sebelius.  He has also said that "she is a very bright and gifted leader".  Archbishop Naumann has called her nomination for Secretary of Health and Human Services "particularly troubling".  He further goes on explaining the problems associated with her public stance by quoting the great film A Man for All Season, "What does it profit a man to gain the whole world and lose his soul, but for Wales?".
Here is the link: http://catholickey.blogspot.com/2009/03/archbishop-naumanns-column-on-sebelius.html
Doug Kmiec, the subject of a few posts on this blog, here, here, here, here and here, has indicated , hattip to Jay Anderson at Pro Ecclesia, that he believes he is still in the running to be ambassador to the Vatican, presumably his reward for turning his back on the pro-life cause and shilling for Obama last year.  Professor Kmiec has also been apparently been glancing at some of the blogs that have taken him to task, hattip to Jeff Miller at Curt Jester.