Football
Is anyone any good? Jeesh, I know Texas is a horrible place to visit, but surely the Superbowl is worth the incursion? After all, Louisiana is right next door.
Last year was year of the Titans, with the Colts, Vikings, and Saints clearly in another league. This year, everyone has significant problems. The Colts have dropped 2 games. Favre wants to go back to Miss. The Saints have a plethora of injuries and the offense hasn't looked great.
Each team seems to have an inexplicable loss on their record. The Jets opener against the Ravens, the Pack's loss to the Bears, etc. After Week 4, you have a pretty good sense usually of where everybody stands. Everyone has significant improvements that need to be made; the question is who can make them in time to get into the playoffs, as it seems that unlike last year, once you're in the playoffs it's anybody's game.
To the rankings!
Rookie hazing is common to all American professional sports.  Normally it amounts to rookies carrying veterans' bags, being dressed up in women's clothing for "fashion shoots," or simply having to buy dinner for the veterans.  Well last week Dez Bryant of the Dallas Cowboys was subjected to the latter.  Unlike most rookie hazing incidents this caused headline news.  Why?  Because the bill came out to just under $55,000.  That's a lot of steak.
This has led to all sorts of outrage.  I think this nugget from Peter King's (never-ending) column fairly represents the typical media reaction to the story.
This doesn't deserve a monumental amount of coverage, but one thing should be said to the Cowboy veterans who delighted in spending about $2,500 per man (one estimate I heard for the 22 to 25 men who attended this dinner) as most of America struggles to pay for weekly groceries: Stop being pigs. It's disgusting.
This comes from the same column in which Peter King discusses his three-hour meal with Texans running back Arian Foster.  People are struggling with the grocery bills and Peter King is out carousing with football players?  What a pig.
Week 2 provided a bit of a reality check. We found out that a few teams are far from the panic button; some, like in Minnesota and Dallas, need to be jamming the panic button.
This week we had four rankings: Tito, myself, Paul, and MJ Andrew. See the results after the jump.
We promised pro rankings, and here they are. I promise not to abuse my discretion as poster to unnecessarily promote the official team of all orthodox Catholics, the New Orleans Saints…
…after I post that picture. Ok, now I'm done. Maybe.
Same deal as the college ranks, though we decided that debating whether the Browns or Rams were the worst team was boring, so we limited it to the top 10. Voters are myself, Tito, and Paul Zummo. Cue the ranks! Continue reading →
As a person who has voted for a Republican, I am a fascist. As you may know, fascists want to control every aspect of people's lives (and I don't want to hear any fancy political science definitions to the contrary). With the college football season starting tonight and professional football starting a week from now, it is the perfect time to consider the ethical approach Catholics must take towards professional football. I have attempted this once before, but like Cassandra, no one really listened to my wise teachings. Therefore, I must witness once again by examining afresh all the professional football teams in light of Catholic teaching in order to determine whether Catholics may root for them while avoiding the fires of hell.
Every four years the sporting world, especially Europe, Africa and Latin America is held in rapt attention by soccer's World Cup. It can tell us many things about the state of the world, from politics to culture and even religion, and that's even before we get to the sporting angle. Now for purposes of full disclosure, my favorite sports are college football and college basketball, though having a mother who grew up in Germany has helped me gain some soccer knowledge. Many a book or intellectual statesman from Henry Kissinger on down the line have mused about soccer's effect on the world, which seems to change each and every World Cup to reflect the sign of the times.
Unlike a relativistic world where social engineering has taken hold, it appears that sports are the world's last venue where sheer work ethic and determination hold sway. Perhaps this is why sports are so popular in the world, especially Europe' s social democracies. One should keep in mind that as high as the Super Bowl ratings are for US television, World Cup TV ratings for nations in the championship game are even higher. Let's look at this World Cup to see what it can tell us about the state of the world.
Some of the political developments from the last World Cup were the rise of the African nations in the soccer world, perhaps reflecting the rise of the continent itself on political and religious grounds. Keep in mind tiny Ghana won the 20 and under World Championship last year defeating Brazil, quite an accomplishment. Also of note in the last World Cup was Germany's rising national spirit as seen in public displays of flag waving, which had been a post World War II no-no for Deutschland.
If you read the comments here at TAC, no doubt you've seen the accusation that America suffers from a Calvinist dualism that sinisterly causes all of American conservativism's woes like it was the Catholic Church in a Dan Brown novel. While these claims are exaggerated, there's a bit of truth in the idea that when compared to Europe, we're a little more dualistic.
The King's Men is an organization for Men to (re)discover what it means to be a man, a real man, a Catholic man as well as a manly Catholic.
As men we lead and protect the family.
We need to be active in the life of the Church.
We need to learn more about our Catholic faith and much, much more.
In today's society and culture the role of men have been degraded, feminized, or ridiculed.  Our roles as men have been degraded to eliminate 'gender bias' by militant secularist humanists.  We have been feminized to the point of denying our natural gifts of being a leader, provider, and protector.  And we have been ridiculed by being attacked as misogynists.
This has taken such a toll on our role as men, we have forgotten what it means to be a husband, father, and a leader in the Church.
Mark Houck and Damian Wargo of The King's Men apostolate explain this and much more in a 35 minute segment of EWTN's Life on the Rock.
Part 1 of 4: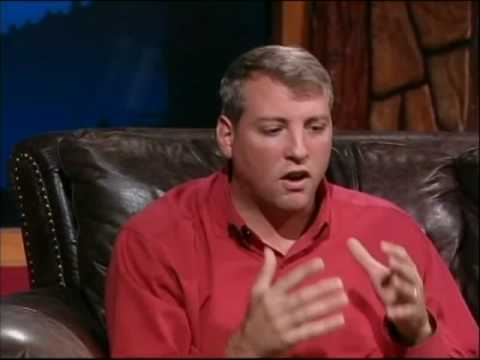 In a few days the FIFA World Cup, which is one of -if not the- premier sporting events in the world, begins so I thought it might be a good time to reflect on the good of sports for those who don't play them.
In modern sports, sometimes it's hard to see this good. In sports today, we have college football conferences raiding each other in pursuit of the all-mighty dollar, destroying the wonderful regional nature of the game. We have Kobe Bryant, one of the all-time divas, two games away from yet another title. As Henry Karlson pointed out in a post a while ago, sports stars often find themselves in a position of privilege-both in terms of financial wealth and in terms of our excusal of their poor behavior (though I would attribute this in large part not solely to sports but also to the cult of celebrity we have today, which is another post for another day). We even had a stampede in anticipation of the World Cup.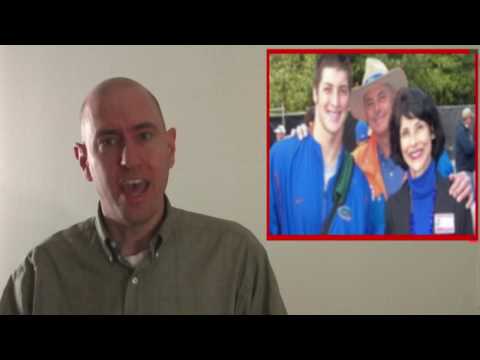 My ignorance of sports is vast.  However, I believe I now have a favorite quarterback.  Focus on the Family has paid for a 30 second ad during the Super Bowl featuring former University of Florida Quarterback Tim Tebow and his mother Pam.  When Pam was pregnant with Tim she contracted amoebic dysentery.  Harsh antibiotics were administered to her to rouse her from a coma.  She was counseled to have an abortion, being warned that her baby would be stillborn or live only a few hours.  She refused to have an abortion and Tim Tebow came into the world.
[Updates below]
The University of Alabama football team won the B.C.S. National Championship* or what I like to refer to as the mythical national championship for N.C.A.A. football.  Alabama beat an over rated University of Texas team 37-21 last night without having the opportunity of playing the only other undefeated team in the country, Boise State University.
Most football fans can relate to scoring a touchdown.  Especially when seeing your favorite team or player score one you
jump up and give high-fives, chest bumps, or take shots of your favorite spirits.
Well in the NFL, or what is sometimes called the "No Fun League", this past Sunday Chris Johnson of the Oakland Raiders went to his knees and claimed he was giving thanks to God after intercepting a pass for a touchdown.  He was immediately flagged for an unsportsmanlike conduct penalty for excessive celebration.  Chris Johnson claims it was because he made a religious display while celebrating the touchdown.
I'm of a different mind when it comes to celebrating touchdowns.  The town I grew up in playing football as well as how I practice my faith I generally frown upon celebrating in the end zone.  The way I look at it is that it's your job to score points.  I don't chest bump my colleague each time I turn on my computer at work?!  I don't high-five the secretary for each message she hands over to me?!
It's your j-o-b to intercept footballs and run them back for touchdowns.