First Amendment
Let me explain, in as clear and precise terms as I can, why social conservatives are not going anywhere, nor should they go anywhere, but should remain right at the heart of the conservative movement and gain acceptance among libertarians as well, and should reject as the foolish garbage that it is all suggestions to the contrary.
First, our principles are not electoral losers. Leftists believe they are on "the right side of history", comparing the campaign for "marriage equality" with every civil rights struggle of past eras. They believe that this fact is reflected in the way the youth vote splits and the purported reasons why. At the same time, they gloat and brag about the size of the Democratic share of the minority vote.
The merits of the "marriage equality" campaign don't need to be discussed here. I've discussed them to death on this blog in previous posts. The fact remains that minorities are opposed to "marriage equality." If Hispanics can be won over to the GOP on the immigration issue, it will put a stop to this "wrong side of history" nonsense for a generation. The uncomfortable alliance between racial minorities who hold socially conservative views and white liberals will finally be blown apart. Unlike them, when racial minorities finally do side with the GOP en masse, we won't attribute white liberal hatred for them to "racism" (even though it sure looks like it sometimes). This is a battle of values, not skin colors, and a failure to see that is one of the reasons why the white liberal left will never win the future they mistakenly believe to be theirs.
 Those who deny freedom to others, deserve it not for themselves; and, under a just God, can not long retain it.
Abraham Lincoln
One of the more refreshing aspects of the fallout in the wake of the Cairo and Benghazi embassy attacks, is the degree that it has brought out in the open the contempt that many people on the political Left have for affording constitutional protection to speech which they despise.  A case in point is Sarah Chayes.  Ms. Chayes is about as establishment Liberal as it is possible to get.  A graduate of Harvard, the offspring of Abram Chayes, and  Antonia Handler Chayes, both luminaries of the academic and political Left, she had a career as a reporter for The Christian Science Monitor and National Public Radio.  Under Obama she was a special assistant to the Chairman of the Joint Chiefs of Staff.  Her credentials and background therefore make her opinion piece in the Los Angeles Times of special interest.  In that opinion piece she argues that the Mohammed video would not be worthy of constititutional protection because it is meant to be purely offensive and intended to provoke a violent reaction.  It therefore constitutes the equivalent of yelling fire in a crowded theater:
While many 1st Amendment scholars defend the right of the filmmakers to produce this film, arguing that the ensuing violence was not sufficiently imminent, I spoke to several experts who said the trailer may well fall outside constitutional guarantees of free speech. "Based on my understanding of the events," 1st Amendment authority Anthony Lewis said in an interview Thursday, "I think this meets the imminence standard."
Finally, much 1st Amendment jurisprudence concerns speech explicitly advocating violence, such as calls to resist arrest, or videos explaining bomb-making techniques. But words don't have to urge people to commit violence in order to be subject to limits, says Lewis. "If the result is violence, and that violence was intended, then it meets the standard."
Indeed, Justice Holmes' original example, shouting "fire" in a theater, is not a call to arms. Steve Klein, an outspoken anti-Islamic activist who said he helped with the film, told Al Jazeera television that it was "supposed to be provocative." The egregiousness of its smears, the apparent deception of cast and crew as to its contents and the deliberate effort to raise its profile in the Arab world a week before 9/11 all suggest intentionality.
The point here is not to excuse the terrible acts perpetrated by committed extremists and others around the world in reaction to the video, or to condone physical violence as a response to words — any kind of words. The point is to emphasize that U.S. law makes a distinction between speech that is simply offensive and speech that is deliberately tailored to put lives and property at immediate risk. Especially in the heightened volatility of today's Middle East, such provocation is certainly irresponsible — and reveals an ironic alliance of convenience between Christian extremists and the Islamist extremists they claim to hate.
Interesting that she trots out Anthony Lewis to shore up her argument.  Lewis, now 85 and retired, was for decades the uber Liberal's uber Liberal at the New York Times and regarded as a First Amendment absolutist.  Unless he is now in his dotage, one can only assume that, like many on the Left, his dedication to free speech ends when he disagrees strongly enough with what is being spoken.
The argument that Sayes is making is an old one.  It is called the Heckler's Veto, and it has been used throughout American history to argue that speech should be suppressed because of the violent reaction it might cause.  Liberals, back when they were truly liberal, use to fight against it.  Lately they have embraced it, most notably in erecting bubble zones around abortion clinic, and banning pro-life protesters from those zones.  In the case of Christopher v. Hill,  530 U.S. 703 (2000), the Supreme Court upheld such zones 6-3.  The scathing dissent of Justice Scalia is instructive:
The Court today concludes that a regulation requiring speakers on the public thoroughfares bordering medical facilities to speak from a distance of eight feet is "not a 'regulation of speech,' " but "a regulation of the places where some speech may occur," ante, at 14; and that a regulation directed to only certain categories of speech (protest, education, and counseling) is not "content-based." For these reasons, it says, the regulation is immune from the exacting scrutiny we apply to content-based suppression of speech in the public forum. The Court then determines that the regulation survives the less rigorous scrutiny afforded content-neutral time, place, and manner restrictions because it is narrowly tailored to serve a government interest–protection of citizens' "right to be let alone"–that has explicitly been disclaimed by the State, probably for the reason that, as a basis for suppressing peaceful private expression, it is patently incompatible with the guarantees of the First Amendment.
    None of these remarkable conclusions should come as a surprise. What is before us, after all, is a speech regulation directed against the opponents of abortion, and it therefore enjoys the benefit of the "ad hoc nullification machine" that the Court has set in motion to push aside whatever doctrines of constitutional law stand in the way of that highly favored practice. Madsen v. Women's Health Center, Inc., 512 U.S. 753, 785 (1994) (Scalia, J., concurring in judgment in part and dissenting in part). Having deprived abortion opponents of the political right to persuade the electorate that abortion should be restricted by law, the Court today continues and expands its assault upon their individual right to persuade women contemplating abortion that what they are doing is wrong. Because, like the rest of our abortion jurisprudence, today's decision is in stark contradiction of the constitutional principles we apply in all other contexts, I dissent. Continue reading →
The Obama administration continues to show complete contempt for American liberties.
In the wake of the Benghazi and Cairo debacles, and the administration being caught completely flat-footed in regard to these coordinated assaults on our embassies, the Obama administration has acted to attempt to escape any responsibility.
First, they have had their lickspittle media friends blame Romney for speaking out.  Ah yes, Romney attacking the craven statement of the Cairo embassy is the chief problem and not minor issues like the Middle East going up in flames and the Obama administration being completely clueless as to what to do.
Second, the State Department is refusing to take questions, from those few members of the media who still occasionally act like reporters instead of unpaid Obama press agents, until their investigation is complete.  The Good Lord knows how long that would take, but I would wager Wednesday November 7, 2012.
Third, the administration is still attempting to claim that these attacks are the result of the film attacking Mohammed.  Of course that was merely the pretext for the attacks.  The administration knows this, but its policy of appeasement of jihadists would be in jeopardy if they admitted that the silly film had virtually nothing to do with these revenge attacks on the anniversary of 9-11.
Fourth, when one is seeking to evade responsibility having a nice fat scapegoat is very convenient.  Thus we have the maker of the film, who is on probation for a bank fraud conviction, being taken into custody for questioning as to his alleged violation of the terms of his probation.  The alleged violation is for using a computer not connected with his work.  Of course the administration cares not a fig about that.  It wants jihadists abroad and Americans at home to see that Obama is getting tough with this fellow who stirred up all the trouble.  (Ignore all those jihadists!  It is all the fault of this guy!)  That this tramples over the man's First Amendment rights is of absolutely no concern.  The Administration might wish to eventually haul in this fellow's co-conspirators:  John Adams, Thomas Jefferson, George Washington, James Madison and all the other Founding Fathers who gave us the freedom that Obama is seeking to shred.
Glenn Reynolds, Instapundit, speaks for me in reaction to this: Continue reading →
For if Men are to be precluded from offering their Sentiments on a matter, which may involve the most serious and alarming consequences, that can invite the consideration of Mankind, reason is of no use to us; the freedom of Speech may be taken away, and dumb and silent we may be led, like sheep, to the Slaughter.
George Washington
One of the interesting fall outs of the rampages in Cairo and Benghazi is the calls by some on the Left for jailing people for exercising freedom of speech.  Eugene Volokh of The Volokh Conspiracy blog pointed this out yesterday:
That's what MSBNC contributors Mike Barnicle and Donny Deutsch, the University of Pennsylvania's Prof. Anthea Butler (Religious Studies), and of course the Egyptian government argue with regard to the movie that mocks Mohammed:
Prof. Butler: "Good Morning. How soon is Sam Bacile going to be in jail folks? I need him to go now.When Americans die because you are stupid…" "And yes, I know we have First Amendment rights,but if you don't understand the Religion you hate, STFU about it. Yes, I am ticked off." "And people do go to jail for speech. First Amendment doesn't cover EVERYTHING a PERSON says." "[T]he murder of the Ambassador and the employees is wrong, wrong. But Bacile will have to face his actions which he had freedom[.]"
Mike Barnicle: "Given this supposed minister's role in last year's riots in Afghanistan, where people died, and given his apparent or his alleged role in this film, where, not yet nailed down, but at least one American, perhaps the American ambassador is dead, it might be time for the Department of Justice to start viewing his role as an accessory before or after the fact."
Donny Deutsch: "I was thinking the same thing, yeah."
In a way this is an unsurprising development.  The Left in this country, with honorable exceptions, has not been overly fond of the concept of free speech for some time.  Speech codes seeking to hamper the free speech rights of conservatives and Christians have been a staple at many colleges and universities for the past twenty years.  Conservative speakers are routinely shouted down when they speak on campuses.  The recent attack on Chik-Fil-A by the Mayors of Boston and Chicago was merely the latest manifestation of the willingness of many on the Left to use government power to suppress views they hate. Continue reading →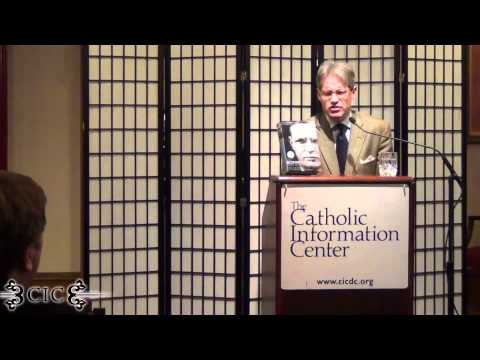 The fight over the HHS Mandate is about to come to a boil.  In June the Bishops are going to have this document inserted in Mass bulletins throughout the nation which mentions the necessity of disobeying immoral laws in certain situations.
Some unjust laws impose such injustices on individuals and organizations that disobeying the laws may be justified.  Every effort must be made to repeal them.  When fundamental human goods, such as the right of conscience, are at stake, we may need witness to the truth by resisting the law and incurring its penalties.
I am almost thankful to President Obama.  Due to his blind hubris, his willingness to ride roughshod over American liberties for cheap perceived political advantage, he has awakened the Church in this country from her slumber, and reminded Catholics that they are part of the Church Militant here on Earth. 
Beginning for two weeks, up to Independence Day, the Bishops are having a Fortnight For Freedom: Continue reading →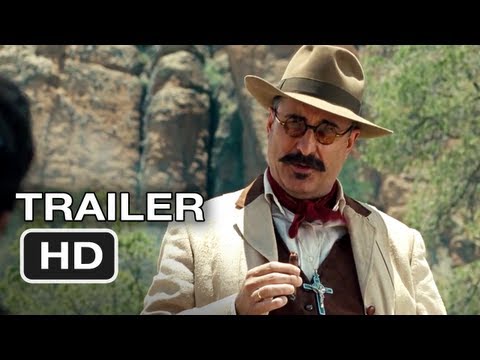 The film, For Greater Glory, the heroic story of the Cristeros who fought for the Church and religious liberty in the twenties of the last century in Mexico, is opening on June 1.  Go here  to read my post on the film.  The National Catholic Register's Tim Drake has an interview with the producer of the film, Pablo Jose Barroso.  Note what the producer says about the timing of the film in regard to the struggle for religious liberty the Church is waging today in our country:
Tell me about the film.
It's a great experience because it takes you to that period and beautiful  country, with its art and settings. It's a story of hope, of freedom and of  heroism. The film tells the story of the pacifist movement, a group of people  who were trying to change things in Congress peacefully, as well as the story of  a former general who is recruited to organize the Cristeros into an army. You  also see several of the martyrs, including Blessed Jose Sanchez del Rio. In the  end, it's about people standing up against oppression and dying for Christ. My  hope is that it will give viewers great hope.
What do you hope viewers take away from the film?
I think that, culturally, we're not being congruent with our religious  beliefs. We are not standing up for our faith. We've been tolerating things that  are wrong. It seems as if it's easier for people to be against God than to claim  him as their Creator. In this Year of Faith [to begin in October], the Holy  Spirit can help people to be more faithful. If only one person who doesn't  believe in God sees this film and reflects on him, that is my best hope.
Given the current fight for religious freedom going on in the U.S., do  you see the release of the film as God's timing?
Yes, it was frustrating and difficult not to have the film released when I  wanted it, but the Lord's time is not our time. The movie is about conscience.  No one ever wins when religion is oppressed. As believers we need to band  together. This is the perfect time for this film. Hopefully, it will help wake  people up to the things that are taking us from God. In the end, this will harm  us. We have to be faithful. Continue reading →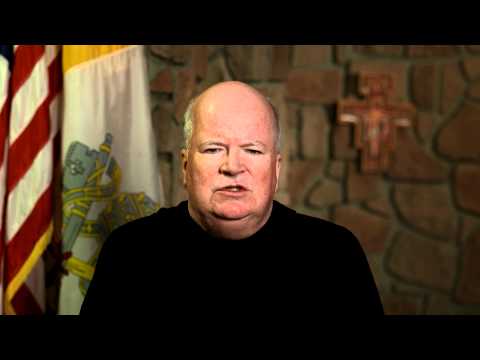 By this time I rather suspect that at least some of his campaign strategists, if not President Obama, are beginning to wonder if it was such a bright idea to pick a fight with the Catholic Church in an election year.  Ed Morrissey at Hot Air gives us the details on 43 lawsuits filed simultaneously around the country today attacking the HHS mandate as blatantly unconstitutional:
Today's Roman Catholic calendar lists May 21st as the feast day of St. Christopher Magallanes, a martyr killed for celebrating Mass during the Cristero War in Mexico. Perhaps Catholics today may want to recall St. Thomas More — the patron saint of lawyers, who was executed for refusing to agree to a mandate that gave Henry VIII the prerogative of defining religious expression in England.  Dozens of Catholic institutions filed lawsuits today against the Department of Health and Human Services over its mandate and its narrow definition of religious practice:
Catholic archdioceses and institutions filed suit in federal district courts across the country Monday against the so-called contraception mandate, claiming their "fundamental rights hang in the balance."

The plaintiffs include a host of schools and organizations, including the University of Notre Dame and the Archdiocese of New York. The lawsuits, though related, were filed individually.

The schools are objecting to the requirement from the federal health care overhaul that employers provide access to contraceptive care. The Obama administration several months back softened its position on the mandate, but some religious organizations complained the administration did not go far enough to ensure the rule would not compel them to violate their religious beliefs.
Kathryn Jean Lopez posts a brief statement from Timothy Cardinal Dolan, president of the US Conference of Catholic Bishops and one of the chief critics of the HHS mandate:
We have tried negotiation with the Administration and legislation with the Congress – and we'll keep at it – but there's still no fix. Time is running out, and our valuable ministries and fundamental rights hang in the balance, so we have to resort to the courts now. Though the Conference is not a party to the lawsuits, we applaud this courageous action by so many individual dioceses, charities, hospitals and schools across the nation, in coordination with the law firm of Jones Day. It is also a compelling display of the unity of the Church in defense of religious liberty. It's also a great show of the diversity of the Church's ministries that serve the common good and that are jeopardized by the mandate – ministries to the poor, the sick, and the uneducated, to people of any faith or no faith at all. Continue reading →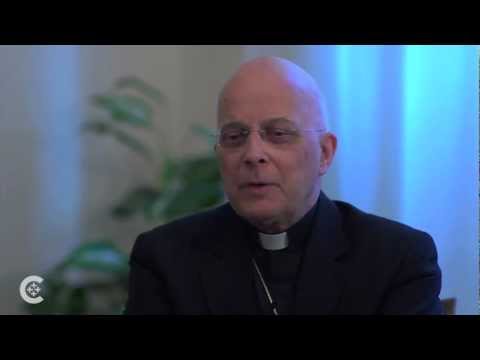 Note how the Bishops in the above video indicate what a unique threat to the Catholic Church in America the Obama administration poses.  They recognize that the goal of the current administration is to strip the Bishops, through fostering a de facto schism in the Church, of their ability to stand in the way of this administration.  This is all very unprecedented in American history and all very dangerous to our concept of religious liberty enshrined in the Constitution.  The Administrative Committee of the USCCB set out what is at stake well on March 14th:
The Administrative Committee of the United States Conference of Catholic Bishops, gathered for its March 2012 meeting, is strongly unified and intensely focused in its opposition to the various threats to religious freedom in our day. In our role as Bishops, we approach this question prayerfully and as pastors—concerned not only with the protection of the Church's own institutions, but with the care of the souls of the individual faithful, and with the common good.
To address the broader range of religious liberty issues, we look forward to the upcoming publication of "A Statement on Religious Liberty," a document of the Ad Hoc Committee for Religious Liberty. This document reflects on the history of religious liberty in our great Nation; surveys the current range of threats to this foundational principle; and states clearly the resolve of the Bishops to act strongly, in concert with our fellow citizens, in its defense.
One particular religious freedom issue demands our immediate attention: the now-finalized rule of the U.S. Department of Health and Human Services that would force virtually all private health plans nationwide to provide coverage of sterilization and contraception—including abortifacient drugs—subject to an exemption for "religious employers" that is arbitrarily narrow, and to an unspecified and dubious future "accommodation" for other religious organizations that are denied the exemption.
We begin,  first, with thanks to all who have stood firmly with us in our vigorous opposition to this unjust and illegal mandate: to our brother bishops; to our clergy and religious; to our Catholic faithful; to the wonderful array of Catholic groups and institutions that enliven our civil society; to our ecumenical and interfaith allies; to women and men of all religions (or none at all); to legal scholars; and to civic leaders. It is your enthusiastic unity in defense of religious freedom that has made such a dramatic and positive impact in this historic public debate. With your continued help, we will not be divided, and we will continue forward as one.
Second, we wish to clarify what this debate is—and is not—about. This is not about access to contraception, which is ubiquitous and inexpensive, even when it is not provided by the Church's hand and with the Church's funds. This is not about the religious freedom of Catholics only, but also of those who recognize that their cherished beliefs may be next on the block. This is not about the Bishops' somehow "banning contraception," when the U.S. Supreme Court took that issue off the table two generations ago. Indeed, this is not about the Church wanting to force anybody to do anything; it is instead about the federal government forcing the Church—consisting of its faithful and all but a few of its institutions—to act against Church teachings. This is not a matter of opposition to universal health care, which has been a concern of the Bishops' Conference since 1919, virtually at its founding. This is not a fight we want or asked for, but one forced upon us by government on its own timing. Finally, this is not a Republican or Democratic, a conservative or liberal issue; it is an American issue. Continue reading →
Jane Fonda, Robin Morgan, and Gloria Steinem have written an op-ed in which they call upon the FCC to revoke the licences of radio stations that carry the Rush Limbaugh show.
That makes this a fitting time to inquire of his syndicator, Clear Channel Communications, whether it intends to continue supporting someone who addicts his audience to regular doses of hate speech. Clear Channel's Premiere Radio Networks Inc., which hosts Limbaugh's program, has defended his recent comments.

If Clear Channel won't clean up its airways, then surely it's time for the public to ask the FCC a basic question: Are the stations carrying Limbaugh's show in fact using their licenses "in the public interest?"

Spectrum is a scarce government resource. Radio broadcasters are obligated to act in the public interest and serve their respective communities of license. In keeping with this obligation, individual radio listeners may complain to the FCC that Limbaugh's radio station (and those syndicating his show) are not acting in the public interest or serving their respective communities of license by permitting such dehumanizing speech.
In the course of an op-ed calling upon the government to restrict free speech rights, the authors compare Rush Limbaugh to Joseph Goebbels.
I know that Wikipedia is not the greatest source of information, but it usually gets the basics correct.  From the article on Goebbels:
Goebbels rose to power in 1933 along with Hitler and the Nazi Party and he was appointed Propaganda Minister. One of his first acts was the burning of books rejected by the Nazis. He exerted totalitarian control over the media, arts and information in Germany.
From Webster's dictionary:
Irony : 3 a (1): incongruity between the actual result of a sequence of events and the normal or expected result (2): an event or result marked by such incongruity
Fonda, Morgan, and Steinem might want to have a look at this book before taking to the keyboard again.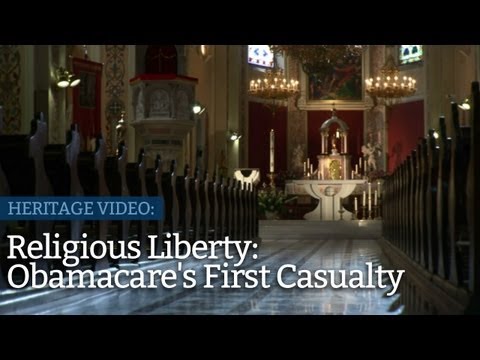 "Enlightened statesmen will not always be at the helm."
James Madison, Federalist 10
The video above is from the Heritage Foundation and incisively sets forth how ObamaCare is at war with religious liberty.  The Founding Fathers made it clear that they viewed freedom of religion as being at the core of the framework of what they were seeking to accomplish:
"We have abundant reason to rejoice that in this Land the light of truth and reason has triumphed over the power of bigotry and superstition, and that every person may here worship God according to the dictates of his own heart.  In this enlightened Age and in this Land of equal liberty it is our boast, that a man's religious tenets will not forfeit the protection of the Laws, nor deprive him of the right of attaining and holding the highest Offices that are known in the United States."
George Washington
"That religion, or the duty which we owe to our Creator, and the manner of discharging it, can be directed only by reason and conviction, not by force or violence; and therefore all men are equally entitled to the free exercise of religion, according to the dictates of conscience; and that it is the mutual duty of all to practice Christian forbearance, love, and charity towards each other."
Patrick Henry
The Religion then of every man must be left to the conviction and conscience of every man; and it is the right of every man to exercise it as these may dictate. This right is in its nature an unalienable right. It is unalienable, because the opinions of men, depending only on the evidence contemplated by their own minds cannot follow the dictates of other men: It is unalienable also, because what is here a right towards men, is a duty towards the Creator. It is the duty of every man to render to the Creator such homage and such only as he believes to be acceptable to him. This duty is precedent, both in order of time and in degree of obligation, to the claims of Civil Society.
James Madison
"Without morals a republic cannot subsist any length of time; they therefore who are decrying the Christian religion, whose morality is so sublime and pure (and) which insures to the good eternal happiness, are undermining the solid foundation of morals, the best security for the duration of free governments."
Charles Carroll of Carollton
Pope Benedict recognizes the threat to religious freedom that exists in our country:
In the light of these considerations, it is imperative that the entire Catholic community in the United States come to realize the grave threats to the Church's public moral witness presented by a radical secularism which finds increasing expression in the political and cultural spheres. The seriousness of these threats needs to be clearly appreciated at every level of ecclesial life. Of particular concern are certain attempts being made to limit that most cherished of American freedoms, the freedom of religion. Many of you have pointed out that concerted efforts have been made to deny the right of conscientious objection on the part of Catholic individuals and institutions with regard to cooperation in intrinsically evil practices. Others have spoken to me of a worrying tendency to reduce religious freedom to mere freedom of worship without guarantees of respect for freedom of conscience.
Here once more we see the need for an engaged, articulate and well-formed Catholic laity endowed with a strong critical sense vis-à-vis the dominant culture and with the courage to counter a reductive secularism which would delegitimize the Church's participation in public debate about the issues which are determining the future of American society. The preparation of committed lay leaders and the presentation of a convincing articulation of the Christian vision of man and society remain a primary task of the Church in your country; as essential components of the new evangelization, these concerns must shape the vision and goals of catechetical programs at every level. Continue reading →
But it is a document that ensures a pesky little thing called religious freedom, something that Herman Cain has seemingly missed.
Herman Cain, a Republican presidential candidate, says Americans have the right to ban Muslims from building mosques.

"They have the right to do that," Cain said on Fox News Sunday, expressing his concerns with Sharia law. "I'm willing to take a harder look at people that might be terrorists."

Cain's comments were in reference to a Tennessee town that is attempting to ban a mosque in its community. "That's not discriminating based upon their particular religion," he said. "There is an aspect of them building that mosque that doesn't get talked about. And the people in the community know what it is and they're talking about it."

"Our Constitution guarantees the separation of church and state," Cain said. "Islam combines church and state. They're using the church part of our First Amendment to infuse their morals in that community, and the people in the community do not like it."
I'm the last person to deny the perniciousness of many elements within Islam, but this is nonsense on stilts.  The most deliciously ironic aspect of this comment is Cain's relying on the "separation of church and state trope."  So Cain doesn't seem to think that the First Amendment guarantees freedom of religion, which it in fact does, but he does think it guarantees a separation of church and state, which it in fact does not.  And I especially have to laugh at Cain saying "They're using the church part of our First Amendment to infuse their morals in that community and the people in the community do not like it."  First of all,  the church part of our First Amendment?  What?  Second, does anyone doubt that if an atheist or hardened leftist (I know, I'm being redundant) had said something like this he would have been excoriated by most conservatives.  Evidently only pre-approved religious viewpoints are allowed to influence people in a given community.  Perhaps Herman Cain would like to share with us which viewpoints are acceptable, this way we can be all clear in the future.
Naturally this has provided an opportunity for people to beat their chests and play "more righteously angry and conservative than thou."  Because only a hippy could possibly think that it is a dangerous thing to start prohibiting certain religions from constructing places of worship.  This selective application of the first amendment could never be applied to Catholics, right?  No one could possibly fathom using the same precise rationale that Cain has advanced here in order justify blocking the construction of a Roman Catholic Church.
I thought the construction of the Islamic cultural center at Ground Zero was a terrible idea, but that had to do with the symbolic import of the location.  Even then, I thought the way to oppose it was through social pressure, not by the strong arm of the state intervening and prohibiting construction.  The people of the local community can certainly express their displeasure, but once we allow the state to intervene we have destroyed the concept of religious freedom.
And yes, I know that many adherents of Islam do not even believe in the concept of religious freedom.  Certainly there is a political element within Islam that makes it as much an ideology as a religion,  at least in certain quarters.  But are we willing to completely write off all Muslims as deranged fanatics unworthy of constitutional protections?  If you think as Herman Cain does, then that's implicitly what you are saying.