Film Analysis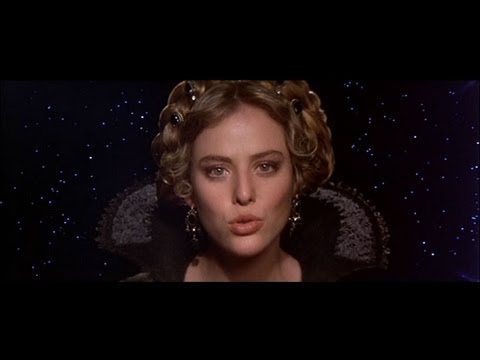 Happy New Year to all our readers.  Clan McClarey spent New Year's Eve in our usual fashion in watching the movie Dune (1984) a movie so wretchedly bad that it is good, if watched as  an unintentional comedy!  When the film was originally released the introduction to the film consisted of the above video by Princess Irulan, portrayed by Virginia Madsen, a very minor character in the film.  When it was determined that the introduction merely confused already confused moviegoers more, at least those who had never read Frank Herbert's novel Dune, a new introduction was made up when the film was released on television: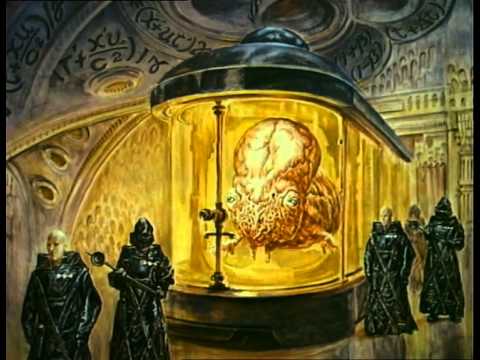 Upon its release the film was nearly universally panned.  David Lynch, the director, disowned the film, and adopted the pseudonym of Alan Smithee, a name traditionally adopted by directors of films that turn out so badly that the directors do not want their names attached to it.  The film earned the title of worst film of the year by film reviewers Siskel and Ebert.  Janet Maslin in the New York Times gave the film one star, and regarded it as completely incomprehensible: "Several of the characters in Dune are psychic, which puts them in the unique position of being able to understand what goes on in the movie".
Why is Dune such a grand buzzard of a film?
1.  Confusing.  Audiences were simply asked to take in too much of an immensely complicated science fiction setting.  Now if they had simply had this catchy tune at the beginning of the film, perhaps some of the confusion could have been eliminated:
2.  Overacting.  A prime example: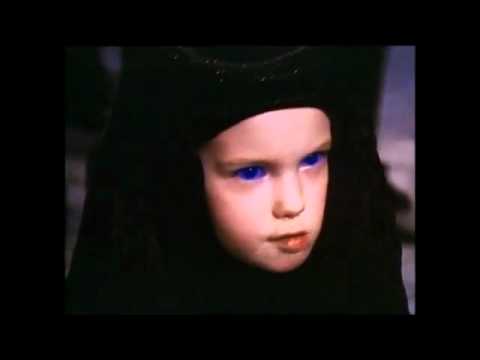 3.  Sting.  Dune was the movie where Sting amply demonstrated that he could not act to save his singer soul.  His role is actually fairly minor.  But he does have a climatic fight scene where he jumps around like a deranged gerbil and comes off as silly rather than menacing:

 In good faith, Mr. Rich, I am more sorry for your perjury than mine own peril; and know you that neither I nor any one else to my knowledge ever took you to be a man of such credit as either I or any other could vouchsafe to communicate with you in any matter of importance.
Saint Thomas More
Two arresting scenes from A Man For All Seasons, (1966).  Usually the second scene in the video clip is remembered for the statement by Sir Thomas More that he would give even the devil benefit of the law.  I have written about that statement here.  However there is another interesting facet to the pairing of these two scenes:  a comparison of William Roper and Richard Rich.
Sir Thomas is fond of Roper the suitor of his daughter, and the fondness is obvious in the scene.  However, he will not allow him to marry his daughter because he is a heretic.  More notes that at one time Roper was a passionate churchman and now he is a passionate Lutheran and hopes that when his head stops spinning it will be to the front again.  (Roper did become an orthodox Catholic again and remained one till his death, even under the reign of Bad Queen Bess.)  In spite of Roper being something that Sir Thomas detests, that does not alter either his liking or his high regard for the young man.  Why is this?  Because Roper is obviously seeking after the truth and attempting to do what he thinks is right.  Such good motivation is to be respected even when it reaches erroneous conclusions.
Richard Rich on the other hand lacks such motivation.  More likes him also, but recognizes that he has no character.  Rich will do whatever it takes for him to rise in the world, and if that involves immoral actions, so be it.  Unlike Roper he lacks any good motivation or honest intent.  (The historical Rich was a complete scoundrel and recognized as such at the time.  He specialized in betrayals and making himself useful to whoever was in power at the time.  Under Henry and Edward he persecuted Catholics, under Mary he persecuted Protestants, and under Elizabeth he was whatever she was.  It is a sad commentary on the human condition that such an open, time-serving villain prospered and died in his bed, the founder of an aristocratic dynasty.) Continue reading →
One of my favorite actors from the Golden Age of Hollywood is Claude Rains.  Throughout his career he brought vibrant intelligence and a world weary cynicism to his roles.  From his screen personae, it might be assumed that Rains was an English aristocrat educated at elite English "public" schools.  Actually he was London Cockney, and had a very pronounced Cockney accent and a speech impediment as he was growing up.  He served gallantly in World War I in the Royal Army in the London Scottish Regiment, rising from private to captain, and being blinded in one eye as a result of a gas attack.
He quickly achieved post war success in England as an actor.  He began acting in American films and became an American citizen in  1939.  His first big hit was the title role in The Invisible Man in 1933.  He went on to achieve stardom with unforgettable roles, such as Prince John in Robin Hood (1938), Senator Joseph Paine in Mr. Smith Goes to Washington (1939) and, doubtless the role he is most known for, Captain Renault in Casablanca (1942):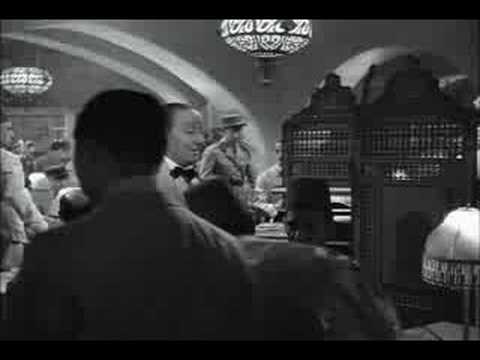 In 1946 Rains appeared in probably the most unusual role in his career as Satan in Angel On My Shoulder.  The plot involves Satan's attempt to use a deceased gangster, Eddie Kagle, played by Paul Muni, to discredit a living judge the gangster resembles.  The film is filled with bon mots by Rains, including him asking "What in my domain is that?" in reference to a ruckus caused by Eddie Kagle after he arrives in Hell.  The film has a rather profound sequence where Satan, or "Nick" as he is referred to in the film, expresses his exasperation with God for taking such concern over mortals.  He cannot understand why he loves them.  I suspect that is the case with the real Devil, and that the love of God is a complete mystery to him.  As CS Lewis noted in his The Screwtape Letters: Continue reading →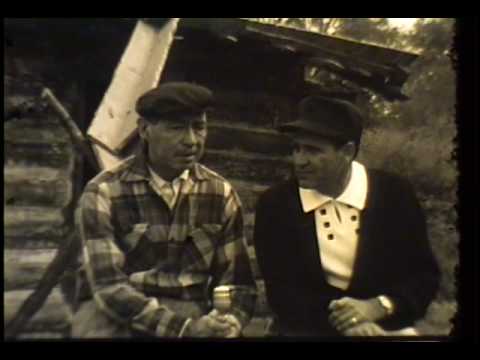 In 1959 John Ford and John Wayne, in the last of their "cavalry collaborations", made The Horse Soldiers, a film based on Harold Sinclair's novel of the same name published in 1956, which is a wonderful fictionalized account of Grierson's Raid.
Perhaps the most daring and successful Union cavaly raid of the war, Colonel Benjamin Grierson, a former music teacher and band leader from Jacksonville, Illinois, who, after being bitten by a horse at a young age, hated horses, led from April 17-May 2, 1863 1700 Illinois and Iowa troopers through 600 miles of Confederate territory from southern Tennessee to the Union held Baton Rouge in Louisiana.  Grierson and his men ripped up railroads, burned Confederate supplies and tied down many times their number of Confederate troops and succeeded in giving Grant a valuable diversion as he began his movement against Vicksburg.
The video at the beginning of the post shows an interview done of Harold Sinclair during the making of the film.  Go here to read a note by Sinclair at the beginning of his novel in which he describes the liberties taken in the novel from the historical events.
John Wayne gives a fine, if surly, performance as Colonel Marlowe, the leader of the Union cavalry brigade.  William Holden as a Union surgeon serves as a foil for Wayne.  Constance Towers, as a captured Southern belle, supplies the obligatory Hollywood love interest.
Overall the film isn't a bad treatment of the raid, and the period.  I especially appreciated two scenes.  John Wayne refers to his pre-war activities as "Before this present insanity" and Constance Towers gives the following impassioned speech:
Well, you Yankees and your holy principle about savin' the Union. You're plunderin' pirates that's what. Well, you think there's no Confederate army where you're goin'. You think our boys are asleep down here. Well, they'll catch up to you and they'll cut you to pieces you, you nameless, fatherless scum. I wish I could be there to see it. Continue reading →
My colleague Michael Denton has a thought provoking post which may be read here, in which he contends that the film Mr. Smith Goes to Washington does not stand for the ideals of America, but rather that the Christian message of Love Thy Neighbor is what saves Senator Smith.  Michael makes many valid points in his cogent post, but I respectfully disagree that the film is as negative about America as Michael contends, and I think that if the fictional Senator Jefferson Smith were brought to life in our day, he would be a leader of the Tea Party movement.  Here are my reasons for making these statements:
1. The Founding Fathers:  Like the Tea Party movement, Jefferson Smith takes his inspiration and his political principles from the Founding Fathers (with Lincoln thrown in).  We see this clearly in this scene: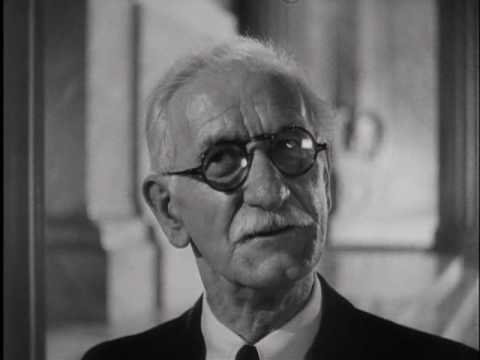 Smith is a reminder to a jaded world that, "Great principles don't get lost once they come to light. They're right here; you just have to see them again!"
When he momentarily loses his idealism about these principles he is reminded that the principles are true by his formerly cynical secretary Clarissa, stunningly portrayed by Jean Arthur, who he, unbeknownst to himself, has converted to his point of view:
"Your friend, Mr. Lincoln had his Taylors and Paines. So did every other man who ever tried to lift his thought up off the ground. Odds against them didn't stop those men. They were fools that way. All the good that ever came into this world came from fools with faith like that. You know that, Jeff. You can't quit now. Not you. They aren't all Taylors and Paines in Washington. That kind just throw big shadows, that's all. You didn't just have faith in Paine or any other living man. You had faith in something bigger than that. You had plain, decent, everyday, common rightness, and this country could use some of that. Yeah, so could the whole cockeyed world, a lot of it. Remember the first day you got here? Remember what you said about Mr. Lincoln? You said he was sitting up there, waiting for someone to come along. You were right. He was waiting for a man who could see his job and sail into it, that's what he was waiting for. A man who could tear into the Taylors and root them out into the open. I think he was waiting for you, Jeff. He knows you can do it, so do I."
2.  Faith in the People-This of course is an axiom of democracy.  Democracy makes absolutely no sense unless one believes that most people do wish to do the right thing most of the time, once they are sure of what is right.  Jefferson Smith has this faith as does the Tea Party with its populist appeals.  He believes that once the people of his state know the type of political corruption that controls their state, they will rise up to crush Taylor and his machine.  The villains of the film agree with him:
James Taylor to Senator Paine:  "If he even starts to convince those Senators, you might as well blow your brains out, you know that, don't ya? This is the works, Joe! Either we're out of business or we're bigger than we ever were before. We can't miss a trick. We can't stop at anything until we've smashed this yokel and buried him so deep…"
Taylor fears the people of his state and that is why he uses gangster tactics to keep the news of what Jefferson Smith is saying on the floor of the Senate from getting to them.
When Smith is confronted with Taylor's astroturfed messages denouncing him, he refuses to give up, his body giving way, but not his spirit.  Ironically, I think if a vote were cast thereafter in the Senate, Smith would have won.  The Senators are viewed in the film as listening to him intently towards the end of the filibuster and are portrayed in the film as increasingly sympathetic to him:
Senator:  "I didn't like this boy from the beginning. But most of us feel that no man who wasn't sincere could stage a fight like this against these impossible odds." Continue reading →
Thermopylae had her messenger of defeat, but the Alamo had none.
Thomas Jefferson Green
The heroic last stand at Thermopylae of the 300 Spartans under King Leonidas, along with a few thousand other Greek hoplites in 490 BC, has long fascinated Americans.   Fighting to the last for freedom has served to inspire Americans in times of war.  The recent movie 300, although I greatly enjoyed portions of it, especially the final speech which may be viewed here, was more a comic book brought to the screen, Mark Miller's graphic novel, rather than any attempt to be historically accurate.  Perhaps the finest living expert on classical Greek warfare, Victor Davis Hanson, points out just a few of the inaccuracies in the film:
300, of course, makes plenty of allowance for popular tastes, changing and expanding the story to meet the protocols of the comic book genre. The film was not shot on location outdoors, but in a studio using the so-called "digital backlot" technique of sometimes placing the actors against blue screens. The resulting realism is not that of the sun-soaked cliffs above the blue Aegean — Thermopylae remains spectacularly beautiful today — but of the eerie etchings of the comic book.
The Spartans fight bare-chested without armor, in the "heroic nude" manner that ancient Greek vase-painters portrayed Greek hoplites, their muscles bulging as if they were contemporary comic book action heroes. Again, following the Miller comic, artistic license is made with the original story — the traitor Ephialtes is as deformed in body as he is in character; King Xerxes is not bearded and perched on a distant throne, but bald, huge, perhaps sexually ambiguous, and often right on the battlefield. The Persians bring with them exotic beasts like a rhinoceros and elephant, and the leader of the Immortals fights Leonidas in a duel (which the Greeks knew as monomachia). Shields are metal rather than wood with bronze veneers, and swords sometimes look futuristic rather than ancient.
However, Hanson was a fan of the film:
Again, purists must remember that 300 seeks to bring a comic book, not Herodotus, to the screen. Yet, despite the need to adhere to the conventions of Frank Miller's graphics and plot — every bit as formalized as the protocols of classical Athenian drama or Japanese Kabuki theater — the main story from our ancient Greek historians is still there: Leonidas, against domestic opposition, insists on sending an immediate advance party northward on a suicide mission to rouse the Greeks and allow them time to unite a defense. Once at Thermopylae, he adopts the defenses to the narrow pass between high cliffs and the sea far below. The Greeks fight both en masse in the phalanx and at times range beyond as solo warriors. They are finally betrayed by Ephialtes, forcing Leonidas to dismiss his allies — and leaving his own 300 to the fate of dying under a sea of arrows.
But most importantly, 300 preserves the spirit of the Thermopylae story. The Spartans, quoting lines known from Herodotus and themes from the lyric poets, profess unswerving loyalty to a free Greece. They will never kow-tow to the Persians, preferring to die on their feet than live on their knees. Continue reading →
Something for the weekend.  Conquest theme from the 1947 film Captain From Castile.  As all University of Southern California alums know, the work was composed by Alfred Newman who bequeathed all rights in the work to the University to play at football games.
The movie Captain From Castile, based on the novel of the same name by Samuel Shellenbarger, is quite worth watching.  Tyrone Power plays Pedro de Vargas, a nobleman on the run from the inquisition who becomes one of Hernan Cortez' captains.  Cortez is portrayed by Caesar Romero who steals every scene he is in.  He captures Cortez perfectly:  larger than life, endlessly innovative, always optimistic no matter the challenge, and overflowing with raw charisma.  The film ends before the campaign to conquer Tenochtitlan which is a disappointment. Continue reading →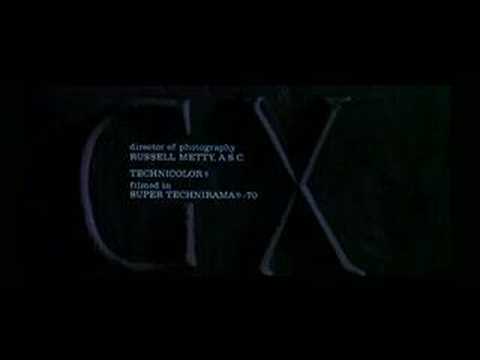 Something for the weekend.  The intro to the movie Spartacus (1960), one of the best film intros, with a superb melding of the music and "Roman" statuary.  I saw this film initially in 1967 when it was first broadcast on television and it awakened a lifelong love of ancient history in me. 
 The film is full of historical howlers, par for the course for Hollywood.  Crassus, the richest man in Rome, was not a proto-Fascist dictator.  Spartacus, who is a shadowy figure because the source material is sparse (only Plutarch's Life of Crassus and a brief section in Appian's Civil Wars), did not simply march to the sea to escape Italy with his liberated slaves, but marauded throughout Italy, defeating several Roman consular armies in the process.  There was no  Senator called Gracchus, magnificently portrayed in the film by Charles Laughton, who led the  opposition to Crassus, and Crassus wasn't interested in personal dictatorship in any event during the time he put down Spartacus and his slave army.  The list of substantial factual errors in the film could go on for considerable length. 
However, all that is beside the point.  The film is a magnificent work of art, and it gets the atmosphere of the late Roman Republic right:  old Roman morality being forgotten, a growth of decadence fueled by ever more wealth from foreign conquests, endless amounts of slaves flooding into Italy from the same foreign conquests, factions in the Senate engaging in what amounted to a cold civil war between bouts of hot civil war, the Roman Republican government teetering on the brink of military dictatorship, the movie presents all of these elements more clearly than any  classroom lecture could. Continue reading →
My wife and I went to see Inception this weekend and I've been mulling over it the past two days. I've been looking through the internet to find a good analysis and, not finding one fully to my satisfaction, look Tolkien & Lewis's advice and just wrote my own. If you haven't seen the movie, I don't know why you're reading this but rest assured you will be lost. For those who did see it, I'll see you after the break.
I've become a very big fan of Pixar's works, especially their recent works of Wall-E and Up. I don't know what Pixar's philosophical leanings are, but I think there's a lot in their movies for Catholics of all ages to chew on. Indeed, Pixar provides some of the few films that are excellent visually and in plot, a rarity in Hollywood these days.
If you haven't seen Toy Story 3, I recommend you (and your family) go do so. While I don't think viewing the previous ones is an absolute necessity, much of the emotional punch of the film is added by the backstory and so I would do so.
If you have, come on below for all the spoilers and discussion of the movie.
The following is a column posted by Brad Miner of The Catholic Thing on Monday, March 1, 2010 A.D.:
John Timothy McNicholas, Cincinnati's archbishop from 1925 until 1950, went to a New York convention in 1933 and heard the Apostolic Delegate to the United States, Amleto Cicognani (future Vatican Secretary of State), rail against Hollywood's "massacre" of American moral innocence and call for the "purification of cinema." McNicholas took the message to heart and founded the Catholic Legion of Decency (CLOD). As TIME magazine reported in 1934, the organization's mission was simple: the faithful should stay "away from all motion pictures except those which do not offend decency and Christian morality." So popular did the Legion's campaign become that Jews and Protestants joined the crusade, and the organization was quickly rechristened the National Legion of Decency.
The Legion's descriptions of films were exclusively condemnatory; calling only for protests about and boycotts of films deemed impure. And some of the films CLOD listed have been subsequently delisted by its successor, the U.S. Conference of Catholic Bishops Office for Film and Broadcasting. For instance, "Finishing School," a Thirties production starring Billie Burke, Ginger Rogers, and the too-often ignored Frances Dee, was condemned by CLOD as portraying an "attempted seduction and an accomplished seduction. . . . Protest. . . . Protest. . ." Today, the USCCB rating of the film is A-III, in essence: It's a quality movie. Go ahead and watch it – you're grown-ups.
Archbishop McNicholas
Very loosely based on the Justice Trials of Nazi judges and Reich Ministry of Justice officials, Judgment at Nuremberg (1961) is a masterful exploration of justice and the personal responsibility of good men trapped in a totalitarian state.  Burt Lancaster, an actor of the first calibre, gives the performance of his career as Ernst Janning.  The early portion of the movie makes clear that Ernst Janning is in many ways a good man.  Before the Nazis came to power Janning was a world respected German jurist.  After the Nazis came to power evidence is brought forward by his defense counsel that Janning attempted to help people persecuted by the Nazis, and that he even personally insulted Hitler on one occasion.  Janning obviously despises the Nazis and the other judges who are on trial with him.  At his trial he refuses to say a word in his defense.  He only testifies after being appalled by the tactics of his defense counsel.  His magnificent and unsparing testimony convicts him and all the other Germans who were good men and women, who knew better, and who failed to speak out or to act against the Nazis.  Janning's testimony tells us that sins of omission can be as damning as sins of commission.  When he reveals that he sentenced a man to death he knew to be innocent, we can only agree with his bleak assessment that he reduced his life to excrement.  Yet we have to respect Janning.  It is a rare man who can so publicly take responsibility for his own evil acts. Continue reading →