Evil
I like to think that there are some things so terrible than no one would even imagine them, let alone do them, and then we have something like this occur and my pleasing illusion goes out the window:
At least 26 people were killed, including at least 18 children, when a gunman opened fire in a Connecticut elementary school Friday morning, a law enforcement official said. The alleged gunman, a 20-year-old male, was later found dead at the school.
The incident sent crying children spilling into the school parking lot as frightened parents waited for word on their loved ones.
"I was in the gym and I heard a loud, like seven loud booms, and the gym teachers told us to go in the corner, so we all huddled," one student at Sandy Hook Elementary School in Newtown told NBC Connecticut during its live broadcast. "And I kept hearing these booming noises. And we all … started crying. Continue reading →
Mark Gordon at Vox Nova explains why he is voting for neither Barack Obama nor Mitt Romney.
For my part, I won't be voting for either Obama or Romney because both promise to pursue policies that violate my understanding of fundamental Catholic teaching. To invest my democratic franchise in either would, in my opinion, be an abrogation of my first responsibility, which is to to witness to the Gospel in all its dimensions. For me, there can be no disjunction between the two. To permit any other allegiance, identity, issue or ideology to trump the Gospel – even temporarily or provisionally – is, again in my opinion – a form of idolatry. Christian discipleship must be marked first of all by an unyielding evangelical integrity: "But seek first the kingdom of God and His righteousness …" (Matthew 6:6). And just as I would hope not to choose a "lesser" evil in my personal or business life, neither can I do so as a citizen. As I've often written here, when you choose the lesser of two evils, you still get evil. Christians shouldn't be in the business of choosing evil.
Such is his right, and if he genuinely believes that voting for either candidate would involve cooperation with evil, then the choice is understandable and perhaps commendable. The problem with Mark's analysis is that only one candidate affirms positions that are clearly in opposition to dogmatic Church teaching. Continue reading →
Michael Moriarty as SS Sturmbannfuhrer (Major) Erik Dorf, in the riveting miniseries Holocaust (1978), attempts at 5:26 in the video above to convince the incredulous SS Reichsfuhrer Heinrich Himmler that rather than concealing the crimes of the Holocaust the SS should stand behind them and and convince the world that the genocide of the Jews and others deemed "undesirable" by the "master race" was right and just.  He anounces to the astounded SS officers, Dorff being an attorney in civilian life, that "A case can be made for Auschwitz!"  He is speaking to mass murderers and monsters, but even they are repulsed by what he says.  They understand deep down that they have been involved in an unspeakable crime for which no excuse, no argument can possibly be made.
Would that most pro-aborts would have some such shred of moral sensibility remaining.  Alas, I am afraid that this statement of Jessica Delbalzo is much more common among pro-aborts, even if they rarely are this forthright:
I love abortion.  I don't accept it.  I don't view it as a necessary evil.  I embrace it.  I donate to abortion funds.  I write about how important it is to make sure that every woman has access to safe, legal abortion services.  I have bumper stickers and buttons and t-shirts proclaiming my support for reproductive freedom.  I love abortion. Continue reading →
Yet another social conservative yahoo railing about evil, abortion, and sin.  A guy like this couldn't even sniff the presidency.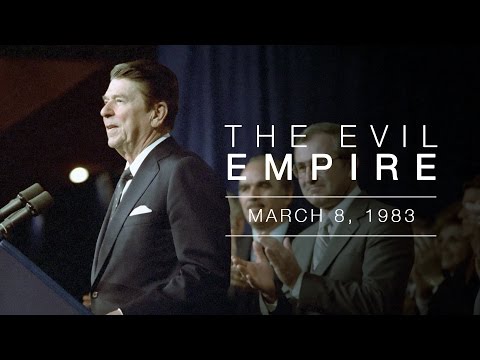 Ht: Right Scoop for the video, and Rush Limbaugh for reminding us about it today.
Update III:  The USCCB Pro-Life Director Richard Doerflinger and Congressman Chris Smith of New Jersey agree with me that this "accommodation" or "compromise" is unacceptable.  Sadly Sr. Keehan of the the Catholic Health Associate found this "satisfactory".  It looks like Obama will be happy that Sr. Keehan is on board.  Of course, Planned Parenthood and Sr. Keehan agree.
Update II:  Rumor confirmed.  Insurance, that Religious Institutions pay into, will provide contraception, ie, it is still a violation of the First Amendment.
Update I: Rumor is that "Hawaii" compromise will be offered, but the bishops have already rejected this.  So basically it's a poor attempt at stalling and not really offering a solution.
The buzz this morning is that Obama is "caving in" to the pressure and will announce a "compromise" today at 12:15pm Eastern.
The news reports are saying that Religious Organizations won't have to offer birth control, only the insurance companies that these Religious Organizations provide will offer birth control.
Yeah, that's the compromise.
If these reports are true, this is dead on arrival.  Changing the meaning of the words won't do it.
Imagine you lost your mother, after an illness, at the hospital. In as much as any death is easy, hers is… and then it starts.
Months later, after much legal fighting, they finally give you her mortal remains– a couple of tissue samples in little boxes, kept behind the secretary's counter for when you came in to get them for a proper burial. You're handed the shoebox and told to sign here, here and here, be careful, those are bio waste.
Horrifying, isn't it?
How about this:
Lent is a time for confronting evil, especially the evil within us.  Today is Ash Wednesday.  The origins of the use of ashes on Ash Wednesday is lost in the mists of Church history.  The first pope to mention Ash Wednesday, although the custom was very old by his time, was Pope Urban II.  At the Council of Clermont in 1095, the same Council at which the Pope issued his world altering call for the First Crusade, the Council handed down this decree (among others):  10-11. No layman shall eat meat after the imposition of ashes on Ash Wednesday until Easter. No cleric shall eat meat from Quinquagesima Sunday until Easter.
That the first pope to mention Ash Wednesday was the same pope who launched the First Crusade is very appropriate.  Although even many Catholics may not realize this today, from first to last the Crusades were a penitential rite for the remission of sins.  One of the foremost modern historian of the Crusades, Thomas Madden, notes this:
During the past two decades, computer-assisted charter studies have demolished that contrivance. Scholars have discovered that crusading knights were generally wealthy men with plenty of their own land in Europe. Nevertheless, they willingly gave up everything to undertake the holy mission. Crusading was not cheap. Even wealthy lords could easily impoverish themselves and their families by joining a Crusade. They did so not because they expected material wealth (which many of them had already) but because they hoped to store up treasure where rust and moth could not corrupt. They were keenly aware of their sinfulness and eager to undertake the hardships of the Crusade as a penitential act of charity and love. Europe is littered with thousands of medieval charters attesting to these sentiments, charters in which these men still speak to us today if we will listen. Of course, they were not opposed to capturing booty if it could be had. But the truth is that the Crusades were notoriously bad for plunder. A few people got rich, but the vast majority returned with nothing.
Pope Urban II was clear on this point in calling for the first Crusades when he reminded the chivalry of Europe of their manifold sins and called them to repentance through the Crusade: Continue reading →
Every now and then we need a reminder that true evil exists in this world.
An abortionist arrested in Philadelphia faces eight counts of murder, one for the death of a patient, and the other seven for killing babies who survived his botched abortions.  The district attorney alleges that Kermit Gosnell used a pair of scissors to sever their spinal cords.
Ed Morrissey links to the Grand Jury report.  It is truly gruesome.
One woman, for example, was left lying in place for hours after Gosnell tore her cervix and colon while trying, unsuccessfully, to extract the fetus. Relatives who came to pick her up were refused entry into the building; they had to threaten to call the police. They eventually found her inside, bleeding and incoherent, and transported her to the hospital, where doctors had to remove almost half a foot of her intestines.

On another occasion, Gosnell simply sent a patient home, after keeping her mother waiting for hours, without telling either of them that she still had fetal parts inside her. Gosnell insisted she was fine, even after signs of serious infection set in over the next several days. By the time her mother got her to the emergency room, she was unconscious and near death.

A nineteen-year-old girl was held for several hours after Gosnell punctured her uterus.  As a result of the delay, she fell into shock from blood loss, and had to undergo a hysterectomy.

One patient went into convulsions during an abortion, fell off the procedure table,  and hit her head on the floor.  Gosnell wouldn't call an ambulance, and wouldn't let the woman's companion leave the building so that he could call an ambulance.
And to cap things off: the state did nothing to stop this.
We discovered that Pennsylvania's Department of Health has deliberately chosen not to enforce laws that should afford patients at abortion clinics the same safeguards and assurances of quality health care as patients of other medical service providers. Even nail salons in Pennsylvania are monitored more closely for client safety.

The State Legislature has charged the Department of Health (DOH) with responsibility for writing and enforcing regulations to protect health and safety in abortion clinics as well as in hospitals and other health care facilities. Yet a significant difference exists between how DOH monitors abortion clinics and how it monitors facilities where other medical procedures are performed.

Indeed, the department has shown an utter disregard both for the safety of women who seek treatment at abortion clinics and for the health of fetuses after they have become viable. State health officials have also shown a disregard for the laws the department is supposed to enforce. Most appalling of all, the Department of Health's neglect of abortion patients' safety and of Pennsylvania laws is clearly not inadvertent: It is by design. …
Starting at page 99, the Grand Jury report details of the killing of viable babies.  I do not recommend you read this unless you have a very strong tolerance.  In short, these murders were so awful that even staff began to question the practices of this doctor.
These killings became so routine that no one could put an exact number on them. They were considered "standard procedure." Yet some of the 100

slaughtered were so fully formed, so much like babies that should be dressed and taken home, that even clinic employees who were accustomed to the practice were shocked.
I'm not going to paste it here, but look at the opening paragraph on page 101 and tell me that Satan is not at work in this world.
And they cried with a loud voice, saying:  How long, O Lord (holy and true) dost thou not judge and revenge our blood on them that dwell on the earth? Apocalypse 6:10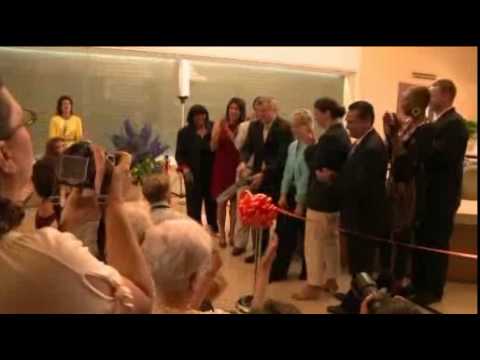 If you listen closely you can hear the attendants (which include the mayor of our fine city of Houston Anise Parker) at this "dedication" commenting on their newly "sacred and holy" ground. They are speaking of the largest abortuary in the United States.
If we are moving toward, or already in, a post-Christian civilization then should we be surprised that those who promote and support abortion and other anti-life policies impart a religious sheen on their actions?  After all, human sacrifice was present in almost all pagan religions to some extent with the Aztec sacrifices being among the most infamous.  These people are willing and proud worshipers of Baal and, unless we pray, fast and offer Masses in reparation for these sins, we will only allow this evil to grow and ever more innocents slaughtered at the altar of "Choice".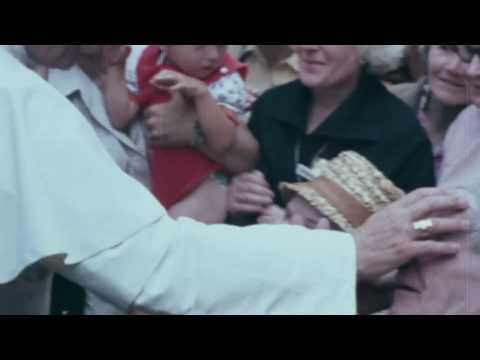 Nine Days That Changed the World is a film produced by Citizens United, Newt Gingrich's, former Republican Speaker of the House and Catholic convert, group.  That Gingrich produced it will probably reduce the number of people who will see the film, due to the fact that Gingrich is subject to legitimate criticism for his past infidelities to his first two wives, and because he is a devil figure for the Left.  That is a shame because this film is a thoughtful look at one of the pivotal events in the last century:  the unraveling of the Soviet domination of Eastern Europe, which began in Poland and was directly sparked by the visit of John Paul II in 1979 who inspired Lech Walesa and other Poles to found Solidarity and give voice to the Polish cry for freedom that ultimately prevailed.
In his address to the civil authorities in Poland on June 2, 1979, the Pope touched upon the never ending desire of the Poles for their independence:
We Poles feel in a particularly deep way the fact that the raison d'être of the State is the sovereignty of society, of the nation, of the motherland. We have learned this during the whole course of our history, and especially through the hard trials of recent centuries. We can never forget that terrible historical lesson—the loss of the independence of Poland from the end of the eighteenth century until the beginning of the twentieth. This painful and essentially negative experience has become as it were a new forge of Polish patriotism. For us, the word "motherland" has a meaning, both for the mind and for the heart, such as the other nations of Europe and the world appear not to know, especially those nations that have not experienced, as ours has, historical wrongs, injustices and menaces. And thus the last World War and the Occupation, which Poland experienced, were still for our generation such a great shock thirty-five years ago when this war finished on all fronts. At this moment there began the new period of the history of our motherland. We cannot however forget everything that influenced the experiences of the war and of the Occupation. We cannot forget the sacrifice of the lives of so many men and women of Poland. Neither can we forget the heroism of  the Polish soldier who fought on all fronts of the world "for our freedom and for yours".
We have respect for and we are grateful for every help that we received from others at that time, while we think with sadness of the disappointments that we were not spared.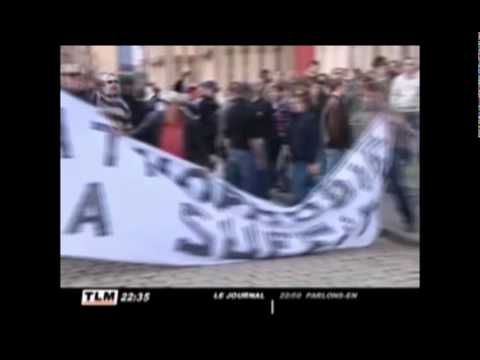 From Father Zuhlsdorf:
Prepare to be disgusted and then edified.
This from LifeSite with my emphases and comments:
Catholics Defend French Cathedral de Lyon During Homosexual "Kiss-In"

By Matthew Cullinan Hoffman

LYONS, June 17, 2010 (LifeSiteNews.com) – Approximately 200 young Catholics came to the defense of the Cathedral of Lyons, France, during a "kiss-in" protest held by homosexuals in front of the building last month.

The homosexuals reportedly came on the eve of the "World Day Against Homophobia" in May to kiss each other in front of the cathedral, [vile] presumably in protest against the Catholic Church's 2,000-year-old condemnation of homosexual sex acts.  [I believe the condemnation is in the Old Testament as well.  It is also written into our being as images of God.]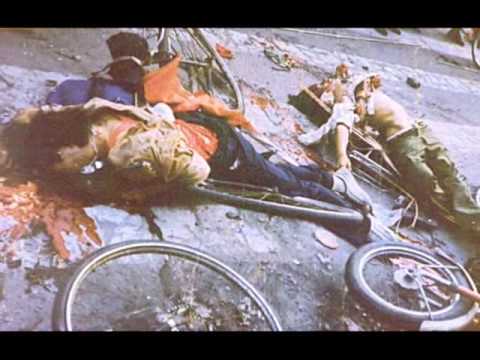 Yesterday, June 4, was the twenty-first anniversary of the brutal suppression of the pro-Democracy protests in Tiananmen Square in Beijing.  Over 3000 of the protestors were murdered by the Communist government of China.  Tyranny won that round, but I have absolutely no doubt that Democracy will ultimately prevail in the Middle Kingdom.  When it does, the heroes and heroines of Tiananmen Square will be remembered and their murderers forgotten.
"The bravest are surely those who have the clearest vision of what is before them, glory and danger alike, and yet notwithstanding, go out to meet it."
–Thucydides