Europe
The tragedy of modern man is not that he knows less and less about the meaning of his own life, but that it bothers him less and less.
Former Czech president Vaclav Havel has died.  One of the giants of our time, he was one of the dissident heroes in the Eighties who helped end Communist rule in Eastern Europe.  He was also a profound thinker and writer.  In recent years, although his own personal religious beliefs were murky, he has bemoaned the atheism and the flight from God that has become a hallmark of modern Europe.  Last year he gave a remarkable speech, in which the following passage sums up what is wrong with Europe and much of the rest of the West:
We are living in the first truly global civilisation. That means that whatever comes into existence on its soil can very quickly and easily span the whole world.
But we are also living in the first atheistic civilisation, in other words, a civilisation that has lost its connection with the infinite and eternity. For that reason it prefers short-term profit to long-term profit. What is important is whether an investment will provide a return in ten or fifteen years; how it will affect the lives of our descendants in a hundred years is less important. Continue reading →
Click on the above map to be able to read it.  The original of the map is here.  Tito had a post yesterday here with a map depicting how America views Europe.  Ambrose "Bitter" Bierce in the 19th Century said that war was God's way of teaching Americans geography.  Unfortunately, the lessons do not appear to stick.  However, the Europeans are often not that better informed about us.
For example, I have always enjoyed reading the English historian Paul Johnson, and have read almost every book he has written.  Therefore, I was dismayed when reading his history of the US to encounter quite a few factual errors, including his inability to distinguish between Albert Sydney Johnston and Joseph Johnston in the Civil War, and his apparent belief that it was the Texas Rangers and not Army Rangers who landed at Utah Beach on Normandy.
This is a somewhat humorous map of how Americans view Europe.
A Geography of Prejudice is one way of calling what Yanko Tsvetkov created.
My second favorite living historian, Michael Burleigh, who has written stunningly original works on subjects as diverse as Nazi Germany, religion and politics in the last two centuries,  terrorism, and morality and World War II,  has taken up the cudgels against the despicable attitude of many Brits of the chattering classes regarding the visit of the Pope to the Island next to Ireland.
Under normal circumstances, one might say "welcome" rather than "receive". But the multiple sexual scandals that have afflicted parts of the Catholic Church have created a window of opportunity for sundry chasers of limelight – including human rights militants, crusading gays, Islamist fanatics, and celebrity God-botherers – to band together to "arrest" the Pope under laws so obscure that few knew they existed. Because child abuse is involved, rather than the more widespread phenomenon of homosexual predation on young men, these manifestations will receive much media attention, especially from the BBC, to the guaranteed perplexity of a less involved general public in a nominally Protestant country. It will require some effort of mind to tune out this noise to hear what the Pope will be saying.
This is a viral video sweeping the Internet by a group opposing the building of the Ground Zero Mosque.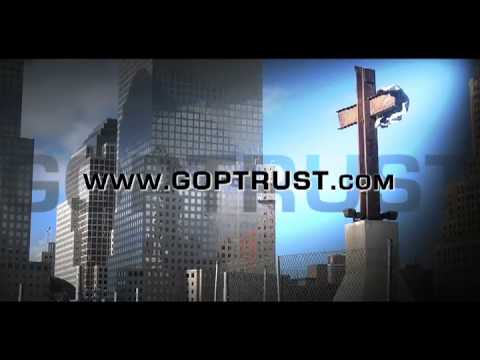 The Muslims wanting to build the mosque have their reasons of putting on the face of a peaceful and moderate Islam, but the venue they have chosen couldn't have been any worse.
The recent success of Geert Wilders and his Party for Freedom (PVV) in the Netherlands has caused European and, to a lesser extent, North American leftists a certain amount of discomfort, and a silently growing segment of the population a significant amount of joy. The Islamification of Europe through what the brilliant Mark Steyn has called "creeping sharia" has finally met its first formidable and successful political challenge – in spite of its long-standing threats and fatwas against the man of the hour.
I'll be quite straight-forward about it; I'm with Geert, at least on the big issue he confronts. Those who label him as a racist, and his position as one of "hate", are engaging in character assassination. A symposium at FrontPage Magazine addressed the Wilders phenomenon. One of the contributors, Roger L. Simon, stated:
I believe that consciously or unconsciously those who brand him as excessive, or even racist, are living in fear that he may be right.  They have to hate Wilders, because if he is correct, their whole world disintegrates. Who would want that?
I don't hate Muslims. Not wanting to be ruled by sharia law, be reduced to second-class status, have my freedoms curtailed, and watch my fellow female citizens be subjugated isn't about hatred of Muslims, but love of Western and Christian civilization and those who inhabit it and benefit from it along with me. It isn't a matter of indifference to me, and it shouldn't be to you, whether or not Western or Islamic values prevail. What happens in Europe, moreover, may well happen here in the United States in the future, and will affect us in the present.
If you read the comments here at TAC, no doubt you've seen the accusation that America suffers from a Calvinist dualism that sinisterly causes all of American conservativism's woes like it was the Catholic Church in a Dan Brown novel. While these claims are exaggerated, there's a bit of truth in the idea that when compared to Europe, we're a little more dualistic.
In a story those in homeschooling stories may already have heard about, Federal Judge Lawrence Burman issued a ruling in late January granting political asylum to a family of Evangelical Christians from Germany, on the basis that they faced religious persecution in Germany over their belief that they needed to homeschool their children in order to provide them with proper religious formation. With a number of writers, both American and European, pursuing a narrative in which Europe is far more civilized and tolerant than the US, this event provides an interesting example of how European laws are often, in practice, far more restrictive than people in the US would be comfortable with.
The family in question had suffered repeated fines for homeschooling their children, and had been threatened with jail time or loss of custody.
Uwe and Hannelore Romeike, who are evangelical Christians, say they were forced to go the the US because they wanted to educate their five children at home, something that is illegal in Germany….

In October 2006, police came to the Romeike home and took the children to school. In November 2007 Germany's highest appellate court ruled that in severe cases of non-compliance, social services could even remove children from home.

Uwe Romeike told the Associated Press that the 2007 ruling convinced him and his wife that "we had to leave the country." The curriculum in public schools over the past few decades has been "more and more against Christian values," he said.
Continue reading →
The fourth and final part of my presentation of the four sermons on the Anti-Christ delivered by John Henry Cardinal Newman before his conversion during Advent in 1835.  Part I is here, part II is here and Part III is here.
In this last sermon Newman speaks of the persecution that will attend the reign of the anti-Christ.  In Newman's day, living memory could recall the savage persecution that the Church endured dring the initial years of the French Revolution.  In our time, we have the blood-stained last century when millions of Christians were martyred for their faith.  It is all too easy to suspect that those terrible persecutions were trial runs for the persecution of the Anti-Christ.  The last century brought to reality these words of Newman:  "Let us then apprehend and realize the idea, thus clearly brought before us, that, sheltered as the Church has been from persecution for 1500 years, yet a persecution awaits it, before the end, fierce and more perilous than any which occurred at its first rise." Certainly all prior persecutions pale before what Christians experienced in the Terrible Twentieth.
This is an interesting passage from Newman's sermon:  "Again, another anxious sign at the present time is what appears in the approaching destruction of the Mahometan power. This too may outlive our day; still it tends visibly to annihilation, and as it crumbles, perchance the sands of the world's life are running out." I assume that Newman was thinking of the decline of the Ottoman Empire of his day, the sick man of Europe.  Freed from this adversary, perhaps Europe would unite behind one man, reform or revive the Roman Empire, and bring about the conditions for the Anti-Christ.  Small wonder that Hitler was frequently deemed the Anti-Christ during his lifetime.  Of course Hitler was not the Anti-Christ, but perhaps merely one of myriads of anti-Christs who have arisen and fallen in the centuries since the coming of Christ, or perhaps he is a precursor of the Anti-Christ.
Michael McConnell, a Law Professor at Stanford, offers this in a First Things review of Philip Hamburger's new book titled Law and Judicial Duty:
Hamburger traces the development of modern conceptions of the law to the realization, in Europe and especially Britain, that human reason rarely provided clear answers to moral questions and therefore that an attempt to ground law in divine will, or a search for abstract reason and justice, would inevitably lead to discord. As a result, "Europeans increasingly located the obligation of law in the authority of the lawmaker rather than the reason or justice of his laws." The task of judges, then, was not to seek after elusive notions of justice and right reason but to enforce the law of the land. Natural law shifted in emphasis from moral content to legitimacy and authority, and increasingly to an understanding of authority based on the will of the people.
This seems to me a profound explanation of how and why we understand law today the way we do. It simultaneously shows you what is wrong with the modern conception of the law and what is right.
Isn't it obvious that most of our American ancestors came over from Europe because they wanted life, liberty, and the pursuit of happiness?  They fled totalitarian regimes, socialist governments, and anti-Christian repression for the freedom that is afforded all Americans.
We have the best health care in the world precisely because it is not operated by the government.  Private industry drives innovation, government regulation or government-run health care eliminates innovation, awards bureaucrats, and ultimately leads to marginal health care in the long run.
We are Americans, not Europeans.  Yet President Obama, Congressional Democrats, and well-meaning liberals and progressives want to emulate European health care programs.  What Europeans have is not necessarily right nor good.