Elijah on Mount Carmel Year
On All Saints Day, the bishops of Pennsylania released a statement on the upcoming elections.  Here is the text:
Each year on this day the Catholic Church celebrates "All Saints Day."  This solemnity remembers those who have fulfilled their earthly vocation and now enjoy eternal happiness in the presence of God.  These saints may be unnamed, but they certainly are not unknown.  Their lives are characterized by steadfast faith and charitable works.  They exemplify what it means to love God and love one's neighbor.
Bishop David Ricken of the Diocese of Green Bay, Wisconsin released a letter to his diocese on October 24 outlining considerations that should be taken into account by Catholics when voting:
I would like to review some of the principles to keep in mind as you approach the voting booth to complete your ballot. The first is the set of non-negotiables. These are areas that are "intrinsically evil" and cannot be supported by anyone who is a believer in God or the common good or the dignity of the human person.   They are:  
1. abortion  
2. euthanasia  
3. embryonic stem cell research  
4. human cloning  
5. homosexual "marriage"  
… Some candidates and one party have even chosen some of these as their party's or their personal political platform. To vote for someone in favor of these positions means that you could be morally "complicit" with these choices which are intrinsically evil.   This could put your own soul in jeopardy.   The other position to keep in mind is the protection of religious liberty. The recent aggressive moves by the government to impose the HHS mandate, especially the move to redefine religion so that religion is confined more and more to the four walls of the Church, is a dangerous precedent. This will certainly hurt the many health care services to the poor given by our Catholic hospitals. Our Catholic hospitals in the Diocese give millions of dollars per year in donated services to the poor. In the new plan, only Catholic people can be treated by Catholic institutions. Continue reading →
My Bishop, Daniel Jenky of the Peoria Diocese, is a big, jovial bear-like guy.  It is hard not to like him, but I have never been prouder of him than I have been this year.  He has been one of the bishops standing up and constantly sounding the alarm posed to our religious liberty by the Obama administration.  Go here to read a speech he gave on the subject earlier this year. Continue reading →
Bravo to Bill O'Reilly for taking note of Caroline Kennedy's phrase "as a Catholic woman" before she attacked pro-life laws passed around the country in legislatures controlled by Republicans.  O'Reilly recognized this as a direct attack on the Catholic Church.  Of course this is all part of the Democrat party's attempt to promote a de facto schism in the Church in America for political advantage.  As I have noted many times this isn't merely an election year for American Catholics.  This is an Elijah on Mount Carmel year.  A time of choosing is upon us. Continue reading →
Well the above video from the Romney campaign removes all doubt that the HHS Mandate is going to be front and center in the fall campaign.  Obama was campaigning with Sandra Fluke yesterday, as Ed Morrissey at Hot Air details here.  Obama's war on the Catholic Church, and his attempt to promote schism within the Church, may play a decisive role in the swing states like Ohio that will decide this election.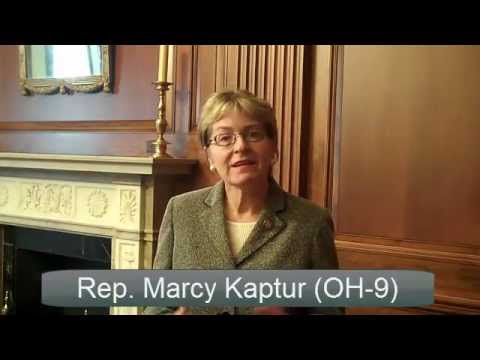 Hattip to Matt Archbold at Creative Minority Report.  That the pro-abort Democrats in Congress salute the radical nuns of the Leadership Conference of Women Religious should come as no surprise to any sentient Catholic.  First, many members of the Leadership Conference of Women Religious have served as an unpaid resource for the Democrat Party for years, embracing every Leftist fad imaginable while studiously ignoring, or acting against, the fight against abortion waged by the Church.  Second, as I have written here, the Obama administration, as a campaign tactic, is promoting a schism within the Catholic Church.  Continue reading →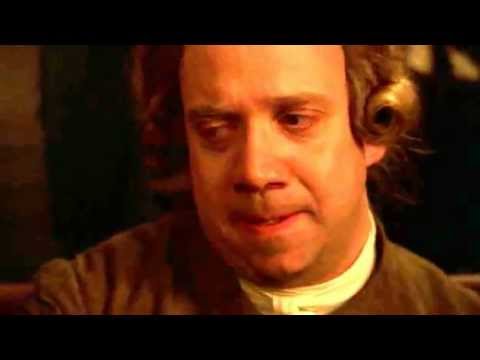 Their blood flowed as freely (in proportion to their numbers) to cement the fabric of independence as that of any of their fellow-citizens: They concurred with perhaps greater unanimity than any other body of men, in recommending and promoting that government, from whose influence America anticipates all the blessings of justice, peace, plenty, good order and civil and religious liberty.
John Carroll, first American bishop, on American Catholics in the Revolution
Something for the weekend.  Chester,  America's unofficial national anthem during the American Revolution.   This fits in well with the Fortnight of Freedom proclaimed by our Bishops in resistance to encroachments by government on our religious liberty.
Written by William Billings in 1770, he added new lyrics to the song in 1778 and transformed it into a battle hymn for the Patriots in their war for independence.  The song reveals the strong religious element that was ever-present on the American side of the conflict, with most Patriots viewing the war as a crusade. Continue reading →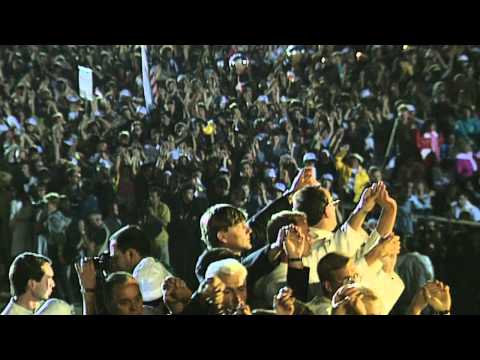 Bravo to The Catholic Association for the fine video above to help us kick off Fortnight For Freedom.  People don't truly appreciate their freedom until it is threatened.  I think that is also true for many Catholics in regard to the Church.  Time to stand up.  A time for choosing is here.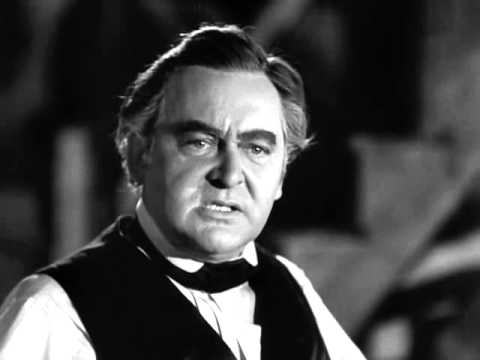 Beginning for two weeks, up to Independence Day, the Bishops are having a Fortnight For Freedom:
On April 12, the Ad Hoc Committee on Religious Liberty of the U.S.  Conference of Catholic Bishops (USCCB) issued a document, "Our First,  Most Cherished Liberty," outlining the bishops' concerns over threats to religious freedom, both at home and abroad. The bishops called for a "Fortnight for Freedom," a 14-day period of prayer, education and action in support of religious freedom, from June 21-July 4.
Bishops in their own dioceses are encouraged to arrange special events to  highlight the importance of defending religious freedom. Catholic  institutions are encouraged to do the same, especially in cooperation  with other Christians, Jews, people of other faiths and all who wish to  defend our most cherished freedom.
The fourteen days from June  21—the vigil of the Feasts of St. John Fisher and St. Thomas More—to  July 4, Independence Day, are dedicated to this "fortnight for  freedom"—a great hymn of prayer for our country. Our liturgical calendar celebrates a series of great martyrs who remained faithful in the face  of persecution by political power—St. John Fisher and St. Thomas More,  St. John the Baptist, SS. Peter and Paul, and the First Martyrs of the  Church of Rome.  Culminating on Independence Day, this special period of prayer, study, catechesis, and public action would emphasize both our  Christian and American heritage of liberty. Dioceses and parishes around the country could choose a date in that period for special events that  would constitute a great national campaign of teaching and witness for  religious liberty.
We here at The American Catholic are participating in the Fortnight For Freedom with special blog posts on each day.  This is the first of these blog posts.
The video at the top of this post is a scene from the classic movie, The Devil and Daniel Webster (1941), based upon the short story by Stephen Vincent Benet, in which Daniel Webster bests Satan in a jury trial to save the soul of New Hampshireman Jabez Stone.   In this scene Daniel Webster addresses a jury of the damned, all villains of American history.  I have always thought this speech one of the most eloquent statements of what it means to be an American.
In regard to Freedom it reminds us that it is just not a word:  Freedom is not just a big word — it is the bread and the   morning and the risen sun. It was for freedom we came in boats and ships to these shores.  It has been a long journey, a hard one, a bitter one. There is sadness in being a man, but it is a proud thing, too.  Out of the suffering and the starvation, the wrong and the right, a new thing has come, a free man. When the whips of   the oppressors are broken, and their names forgotten and destroyed, free men will be walking and talking under a free star. Yes, we   have planted freedom here in this earth like wheat.  This is the priceless treasure that Goverment encroachments like the HHS Mandate begin to take away from us.
Go here to read the passage in the Stephen Vincet Benet's short story.  Below is the scene as written in the screenplay:
Continue reading →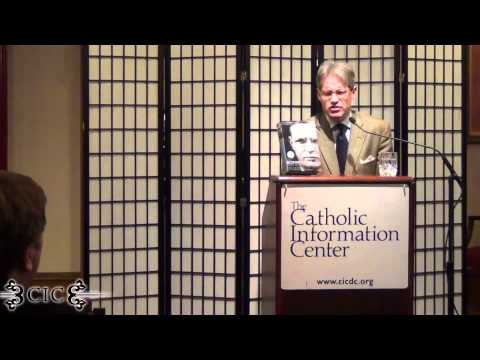 The fight over the HHS Mandate is about to come to a boil.  In June the Bishops are going to have this document inserted in Mass bulletins throughout the nation which mentions the necessity of disobeying immoral laws in certain situations.
Some unjust laws impose such injustices on individuals and organizations that disobeying the laws may be justified.  Every effort must be made to repeal them.  When fundamental human goods, such as the right of conscience, are at stake, we may need witness to the truth by resisting the law and incurring its penalties.
I am almost thankful to President Obama.  Due to his blind hubris, his willingness to ride roughshod over American liberties for cheap perceived political advantage, he has awakened the Church in this country from her slumber, and reminded Catholics that they are part of the Church Militant here on Earth. 
Beginning for two weeks, up to Independence Day, the Bishops are having a Fortnight For Freedom: Continue reading →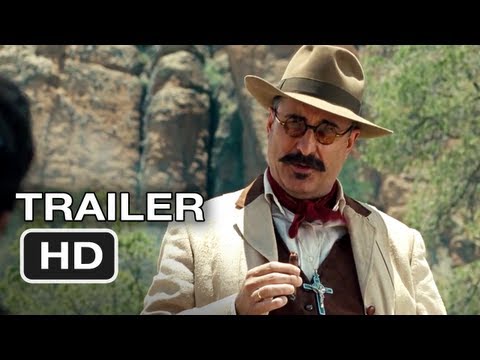 The film, For Greater Glory, the heroic story of the Cristeros who fought for the Church and religious liberty in the twenties of the last century in Mexico, is opening on June 1.  Go here  to read my post on the film.  The National Catholic Register's Tim Drake has an interview with the producer of the film, Pablo Jose Barroso.  Note what the producer says about the timing of the film in regard to the struggle for religious liberty the Church is waging today in our country:
Tell me about the film.
It's a great experience because it takes you to that period and beautiful  country, with its art and settings. It's a story of hope, of freedom and of  heroism. The film tells the story of the pacifist movement, a group of people  who were trying to change things in Congress peacefully, as well as the story of  a former general who is recruited to organize the Cristeros into an army. You  also see several of the martyrs, including Blessed Jose Sanchez del Rio. In the  end, it's about people standing up against oppression and dying for Christ. My  hope is that it will give viewers great hope.
What do you hope viewers take away from the film?
I think that, culturally, we're not being congruent with our religious  beliefs. We are not standing up for our faith. We've been tolerating things that  are wrong. It seems as if it's easier for people to be against God than to claim  him as their Creator. In this Year of Faith [to begin in October], the Holy  Spirit can help people to be more faithful. If only one person who doesn't  believe in God sees this film and reflects on him, that is my best hope.
Given the current fight for religious freedom going on in the U.S., do  you see the release of the film as God's timing?
Yes, it was frustrating and difficult not to have the film released when I  wanted it, but the Lord's time is not our time. The movie is about conscience.  No one ever wins when religion is oppressed. As believers we need to band  together. This is the perfect time for this film. Hopefully, it will help wake  people up to the things that are taking us from God. In the end, this will harm  us. We have to be faithful. Continue reading →
William Peter Blatty, well-known novelist, author of the Exorcist, a Georgetown graduate, class of 1950, is spearheading an effort to force Georgetown to reform, or to cease to call itself Catholic.  Here is his letter:
Dear Friends,
I invite you today to join me in The Father King Society to Make Georgetown Honest, Catholic, and Better by signing on to a very special effort here. I ask you also to curtail your donations to Georgetown University for one year.
The late Jesuit Father Thomas M. King was a good friend. I had the privilege of lecturing his theology class, which started the rumor that he had inspired my priestly character in The Exorcist. Father King inspired many other things; and our effort now.
On May 5, 2012, in a speech to American bishops, Pope Benedict XVI called on America's Catholic universities to reaffirm their Catholic identity. The Pope noted the failure of many Catholic universities to comply with Blessed John Paul II's apostolic constitution Ex corde Ecclesiae. The Pope said that preservation of a university's Catholic identity "entails much more than the teaching of religion or the mere presence of a chaplaincy on campus."
For 21 years now. Georgetown University has refused to comply with Ex corde Ecclesiaie ("From The Heart of the Church"), and, therefore, with canon law. And, it seems as if every month GU gives another scandal to the faithful! The most recent is Georgetown's obtuse invitation to Secretary Sebelius to be a commencement speaker.
Each of these scandals is proof of Georgetown's non-compliance with Ex corde Ecclesiae and canon law. They are each inconsistent with a Catholic identity, and we all know it. A university in solidarity with the Church would not do these prideful things that do so much harm to our communion. (You can pen a heartfelt letter to the Cardinal Archbishop of Washington and the Holy Father offering your own experience here.)
In the months to come, The Father King Society will ask Georgetown and the Church for explanations and decisions. In 1991, in an effort led by courageous Georgetown students, my dearly missed classmate, GU Law Center Prof. Richard Alan Gordon, took the awesome step of submitting a canon law petition asking the Church to remove Georgetown's right to call itself Catholic. Then Dean of Students John J. DeGioia had authorized the funding of a pro-abortion student advocacy group. A contemporaneous secret memorandum from the Association of Jesuit Colleges and Universities to the presidents of all Jesuit institutions showed us that Dr. DeGioia's decision was part of a larger scheme: GU was to be the dissident leader for others to follow. Dean Gordon's effort was provocative and drastic, but within months of the filing, Rome required Georgetown to reverse itself, and Georgetown did.
Father Tom King was actively involved and submitted an essay to be used in support of the canon law action. (We post it here.) Soon after the 1991 "GU Choice" funding, a meeting took place on campus that collected the students, teachers, alumni and parents who had reacted to the University's scandal in diverse ways. Fr. King listened intently, and then the mild-speaking priest told us of a call the night before from his brother, also a priest. His brother had said, "Tom, you have to choose sometimes — either you fish or cut bait." Father King told us that he had decided to fish. And now, at long last, so have I. I ask you to join us!
For almost two decades, The Cardinal Newman Society has pursued with true inspiration and devotion its unique ministry to strengthen Catholic higher education in America. CNS has agreed to help us. Likewise, the St. Joseph's Foundation, a Texas charity that focuses on canon law, has been a source of valuable information. We appreciate the help of both apostolates.
We may choose to file a canon action again, one much larger in scale and seeking alternative forms of relief that will include, among others, that Georgetown's right to call itself Catholic and Jesuit be revoked or suspended for a time. We will ask for lesser relief as well. Of course, what we truly seek is for Georgetown to have the vision and courage to be Catholic but clearly the slow pastoral approach has not worked. I invite you to sign the "Mandate of Procurator" on this website so that I, and other alumni, parents, teachers and students, may represent you in this special and historic Church petition. Continue reading →