Elections
I'd like to post a question that reader G-Veg sent to me regarding states and the primary process.
Cursory research suggests that the most common reason cited for states running Primaries is to avoid fraud.  This is certainly the reason cited by Progressives in Teddy Roosevelt's time for campaign reform.  While not strictly focused on Primaries, 19th and early 20th Century Progressives made huge strides in dismantling political machines.  (Interestingly, at least in Pennsylvania and New York, primary contests have been paid for and managed by the state for as far back as I could research on line.  In Pennsylvania, for example, election officials ran primary contests at least as early as Lincoln's election and there are records of New York City primaries for Mayor going back to 1850.)

Research suggests that we've been doing state paid for and managed primaries for quite some time with almost no thought as to whether there is even a legitimate state interest in the contests to begin with.  I suggest that there is no legitimate interest and that state patronage is both unconstitutional and irrational.

First, I'll note what we all know: that we have a "Two Party System" by default, not law.  The Constitution of the United States makes no mention of the country's political makeup or character.  That reality gives particular significance to Washington's warnings about factionalism.

Second, the argument that State sponsorship controls fraud is, itself, a farce.  It does nothing of the kind because the "back room deals" Progressives sought to control continue to rule the process.  It seems like a well-intentioned but failed experiment.  It is an expensive one too.  In Pennsylvania, for example, a statewide election, whether primary or general, costs a touch more than $1 million (2010).

Third, even if State sponsorship controlled a host of ill effects like fraud, disputed outcomes, and mob selections of candidates, the state has no interest in contests.  So what if Party X chooses a union bullied candidate or one purchased lock, stock, and barrel by monied interests?  Party X can do what it wishes.  They can select by heredity if they want to.  As long as there is a robust general election, how candidates get on the ballot is largely irrelevant.

Fourth, state paid for and managed primaries force out of elections many millions of qualified citizens because there can never be more than two "real" parties as long as the coercive powers of the state are used to keep alternatives marginalized and disenfranchized.  Surely the state has an interest in promoting greater levels of public service among the citizenry and anything that discourages such participation should be overhauled.

For these reasons, I believe that states should stop paying for and managing primaries.  I'd like to hear your thoughts.
Personally I don't think there's much under the constitution that would allow the federal government to get the states out of elections, and any large-scale attempt to get the states out of the business may only enhance the power of the two-party system.  But I'd like to hear thoughts on this.
(cross-posted at Acts Of The Apostasy)
Okay.  The elections are just under seven months away.  The presidential combatants are *nearly* set – a foregone conclusion, barring a brokered Republican convention this summer that could turn the GOP on its establishment head.  Nonetheless, unless you've been under a rock, in a cave, or occupying some city square somewhere, you don't need me to tell you that the 2012 election season is well in hand – and not just on the national level, either.
But I'll tell you anyway: the elections are coming!!!
Now, many of us have already decided how we will cast our votes this November.   The libtards have had their marching orders since forever, which is basically vote for the guy who will give you the most stuff, and the most of other people's money.  It's a genetic thing – they really can't help themselves.  When you're humorless, hopeless and hapless, following simple instructions is about all the strain and stress their poor cerebral cortices can handle.
In fact, I came across their 2012 Voting Guide the other day, what I like to call The Non-Thinking Person's 2012 Election Decision Tree:
Now, as you can see, following the chart is very easy to do.  Short words, bold arrows and simple concepts.  I'm surprised they didn't include an "Am I straight?" question.  Of course, once you think and apply some logic to the questions being asked, you can see how utterly inane this flowchart really is. Continue reading →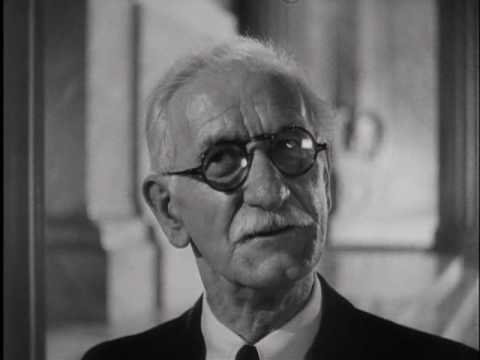 Don't worry!  We are done with elections for a while!  I am not going to start writing about 2012 already!  However, as annoying as the election commercials, mendacious politicians and all the assorted insults to our intelligence that are part and parcel of political campaigns are, we sometimes forget how truly remarkable a process it is in the history of our planet. Continue reading →
From NPR's "Watching Washington" Blog:
The Supreme Court Scrambles Politics — Again

Many people will hear about Thursday's landmark Supreme Court decision freeing corporations to mount political campaigns and say the court has blown up politics as we know it.

By bringing corporations (and by extension, labor unions) back into the electioneering fray, the court has restarted a spending war Congress had tried to restrain over the past generation — most recently with the Bipartisan Campaign Reform Act of 2002, best known for its co-sponsoring senators, John McCain (R-AZ) and Russell Feingold (D-WI).

So long as they do not give to candidates directly, corporations can spend whatever they wish to support or oppose candidates for president or Congress. They are free to exercise their rights of free speech under the First Amendment. Just like citizens. Their rights cannot be suppressed on the basis of their "corporate identity," wrote Justice Anthony Kennedy.

The ramifications for this year's congressional elections and the 2012 presidential contest are sure to be profound. What does it mean, for example, for an investment bank such as Goldman Sachs, which had the cash to pay $16 billion in compensation to its employees for 2009, when a major issue before Congress this year is a tax on those bonuses? (Read the whole column here).
Rep. Alan Grayson (D-FL) has launched an online petition against the decision. The text reads:
Unlimited corporate spending on campaigns means the government is up for sale and that the law itself will be bought and sold. It would be political bribery on the largest scale imaginable.

This issue transcends partisan political arguments. We cannot have a government that is bought and paid for by huge multinational corporations. You must stop this.
From The Courthouse News Service:
WASHINGTON (CN) – The Supreme Court today killed a central part of the McCain-Feingold campaign finance law and ruled that corporations may spend as much as they wish to support or oppose candidates for president and Congress. The 5-4 vote left intact limits on corporate gifts to individual candidates (read the whole story here).
Following the decision, George Will declared the ruling as a radical defense for freedom of speech. In reply, E.J. Dionne argues that will amount to a corporate take over of politics.
Also see here for the story on the Court's ruling on campaign finance reform from RealClearPolitics.
The Democratic primary election rules direly need to be reformed. Admittedly, it would seem at first glance that raising this issue seems to be a bit premature. Yet the primary election rules that will affect 2012 and beyond will be set by the DNC at the 2010 convention. This is especially true since DNC Chair Tim Kaine has already created a Democratic Change Commission, which will recommend changes to the Democratic Party's rules for the 2012 presidential nominating and delegate selection process so that 2012 and beyond never becomes the quagmire that 2008 was. The Democratic Change Commission will address three issues: 1) changing the window of time during which primaries and caucuses may be held 2) reducing the number of super delegates and 3) improving the caucus system. The Commission must issue its report and recommendations to the DNC Rules and Bylaws Committee no later than January 1, 2010. Therefore criticism of the current system now is quite appropriate as it affects the future shape of a system that governs the way Americans may exercise their civic duties.
Looking back on the Election 2008, I fully agreed with Hillary Clinton supporters advocating for the abolition of the caucus system. At the time, of course, Obama supporters were suspicious that such criticism was due to anger that Clinton lost the Democratic presidential primary.  This may have been true for some; but the evidence, I think, overwhelmingly shows that the caucus system is flawed. Continue reading →
Yesterday The Nation's John Nichols wrote a rather scathing piece about President Obama: the piece is entitled "Whiner-in-Chief" and the first line reads, "The Obama administration really needs to get over itself."
Of course, I tend to agree with perspectives like that.
  But near the end of the piece Nichols tries to argue that the country isn't as divided as the White House thinks, and along the way, he makes a heckuva non sequitur:
It seems that technological development has made its mark on all sectors of daily life. Why not the democratic process?
The arguments seem reasonable.
The city of Honolulu, Hawaii implemented an "all digital" election in recent local elections, i.e. the ballots were cast either on the Internet, or by phone. This experiment hasn't made a statement either way for other levels of government. But what would it mean, if millions of people voted from the comfort of their own home — how much hassle and money, in terms of state and federal spending, could be saved if we employed a "digital democracy?"
There are more than 500 million units of fixed-line and mobile telephones in a country of about 305 million. And some 223 million Americans enjoy internet access, the majority of which is broadband.
As the election becomes more a matter of history than immediate emotion, it is a good time for sober analysis of what went on in the 2008 election. Yuval Levin has a very good analysis in Commentary Magazine of the phenomenon that was Sarah Palin's candidacy. In framing the controversy he makes an interesting distinction:
In American politics, the distinction between populism and elitism is further subdivided into cultural and economic populism and elitism. And for at least the last forty years, the two parties have broken down distinctly along this double axis. The Republican party has been the party of cultural populism and economic elitism, and the Democrats have been the party of cultural elitism and economic populism. Republicans tend to identify with the traditional values, unabashedly patriotic, anti-cosmopolitan, non-nuanced Joe Sixpack, even as they pursue an economic policy that aims at elite investor-driven growth. Democrats identify with the mistreated, underpaid, overworked, crushed-by-the-corporation "people against the powerful," but tend to look down on those people's religion, education, and way of life. Republicans tend to believe the dynamism of the market is for the best but that cultural change can be dangerously disruptive; Democrats tend to believe dynamic social change stretches the boundaries of inclusion for the better but that economic dynamism is often ruinous and unjust.

Both economic and cultural populism are politically potent, but in America, unlike in Europe, cultural populism has always been much more powerful. Americans do not resent the success of others, but they do resent arrogance, and especially intellectual arrogance.
Addressing how Palin's candidacy turned this cultural fact into a firestorm, he says:
O Father in Heaven,
Today we stand at a crossroads, and we ask humbly for Your guidance.  We pray for the graces to discern with open eyes and a clear understanding of Your intent for us this day.  Help us to be humble, to not let overweening pride or human ideology come between us and Your holy plan.  Let not our will, but Yours be done in this election, and provide us with the strength and courage to face the future regardless of the outcome.  Let the charity in our hearts never die; may our faith in You never wane; may our hope never extinguish.
Readers in California, please don't forget that as you attempt to chose a pro-Life candidate for President of the US you are also being called to defend marriage by voting Yes on Proposition 8. Whether they are beloved friends, co-workers or relatives, we all probably all know gays and lesbians that we love and care deeply about; many of them may be in long-term loving relationships. But let's not fool ourselves, a "marriage" between two people of the same sex is not a marriage in Christ. It is not love in the way Christ called us to love one another and the more we head down this path of destroying the institution of marriage, the further we move down the road to our own destruction as a society.
Peter Suderman has another provocative essay at Culture 11 bearing the above title, with the more interesting (and in the case of his actual essay, accurate) subtitle, "Why we care too much about politics", in which he echoes some themes found in Ryan's previous post on slippery slopes.