Election 2012
Most losing political campaigns tend to give off a reek of desperation as election day approaches.  We see this in a Rolling Stones interview given by Obama on October 11, and published today where he refers to Romney as a bullsh—-r.    One of the advantages of being an incumbent President in a race for the Presidency is the dignity that high office tends to bestow upon even the most unworthy of occupants.  Obama has decided to eschew this advantage in a desperate, pathetic (?), attempt to drive up the youth vote.
Rick Wilson at Richochet has some thoughts on the Obma campaign as a losing and increasingly desperate campaign:
The aura of a losing campaign is unique, and Ross Douthat pegged it today:
Losing campaigns have a certain feel to them: They go negative hard, try out new messaging very late in the game, hype issues that only their core supporters are focused on, and try to turn non-gaffes and minor slip-ups by their opponents into massive, election-turning scandals.
Sound familiar?
Obama senses it, but can't quite believe it. He seems confused by how easily Romney started punching over his weight class on October 3rd. He seems surprised that the last two debates didn't drop Governor Romney's numbers like a rock. He's frustrated that Romney is a happy warrior now, and it shows. He's visibly irritable because all the press hits and ads and field work … and so, so much money … haven't reduced Mitt Romney to dust.
After spending nearly a billion dollars last cycle, and what will be more than a billion this time, Obama must sense the palpably declining political utility of his most familiar tools.
For months, according to Team Obama, there was no path for a Romney victory. The Blue Wall states were immutable, the swing states were susceptible to his women-and-seniors-and-immigrants-and-students mojo. Everything that worked in 2008 would work now. Everything in the hard-hitting Chicago political tool box would be deployed, and by the end Mitt Romney would want to be in the Witness Protection Program.
But now, as the President's options have narrowed and as the weight of Obama's failures from the economy to the Libya fiasco come crashing down on his campaign, I'm feeling increasingly optimistic that we've passed an inflection point in the campaign where Obama's familiar tools can't help him pull off a miracle.
Obama was the candidate of the inevitable, unbeatable wave, not of the grind-it-out, cut-and-thrust of a motivated, funded, and determined GOP and conservative base. Unlike McCain, Mitt Romney's team won't get hit and stand there with their jaws hanging down at the ungentlemanly conduct of the other side.
The daily polling — beyond just the head-to-head numbers — shows GOP intensity solidifying, Romney's favorables growing, and the battleground states becoming smaller in number. There aren't any swing states showing significant movement away from Romney, but a number are moving to him. Yes, we still need to pick the electoral lock by driving wins in some combination of Ohio, Colorado, Wisconsin, New Hampshire, Nevada, and Virginia, but I'd rather be in our shoes than Obama's. Continue reading →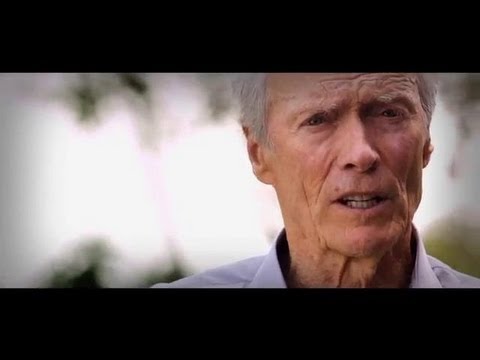 Clint Eastwood reminds us that a second Obama administration would be a rerun of the first, and I suspect that would be a best case analysis.  Here is the immortal video of Clint "Eastwooding" an empty chair at the Republican Convention, and I think an empty chair is a perfect symbol for Obama: Continue reading →
One of the tools that some Obama supporters have been utilizing in their quest to give Obama another four years to transform the country in his image is the raw sewage of religious bigotry.  Christopher Johnson, a non-Catholic who has taken up the cudgels so frequently in defense of Mother Church that I have designated him Defender of the Faith, has their number:
If the desperation of the left is any indication, the 2012 election of Mitt Romney to the US presidency has the same air of inevitability that Barack Obama's election had four years ago:
I was on a conference call yesterday regarding intelligence gathered from a highly placed source that liberal Obama surrogates are planning to target Evangelical mega-church parking lots with bigoted anti-Mormon flyers the final weekend before the election in key battleground states like Ohio, Iowa, and Wisconsin.
Mega-church pastors are being notified to have parking lot attendants be on the lookout for such a lit drop. But please forward this post to all pastors of both Protestant and Catholic churches, particularly in battleground states.
The GOP's all-important social conservatives may be getting more comfortable with Mitt Romney's Mormon faith – but liberals are increasingly wary about the candidate's religion in the run-up to November, according to a new study.
The study found anti-Mormon attitudes have increased since Romney's 2008 presidential bid and are highest among liberal and non-religious voters….
The study found attitudes about Mormonism among Evangelicals has largely remained unchanged since 2007 – when 37% said they were "less likely to vote for a Mormon candidate for president," compared with 33% this year.
However, that sentiment among non-religious voters increased from 21% to 41% over roughly the same period.
Among liberal voters, 43% said they were less likely to vote for a Mormon presidential candidate in 2012, compared with 28% in 2007.
Then there's Andrew Sullivan who takes shrieking hysteria to a whole new level. Continue reading →
I have to give the Republican National Committee credit this year when it comes to being quick off the dime in producing web videos.  The above was put out immediately in the aftermath of the debate contrasting the calm demeanor of Romney from the somewhat frenetic and combative stance of Obama.  This clip was typical of the entire debate:
Continue reading →
And what an interesting history, up till this night, the debates have written in this election contest.  In the first debate a lifeless Obama and an energized Romney turned the election on its head with Romney taking the lead from Obama.  The second debate saw an aggressive Obama, full of sound and fury but ultimately signifying little as Romney turned in a very good performance and Obama gained bupkis from his efforts in the polls.  Here are my thoughts on the third and final debate.
1.  Libya Missed Opportunity-Libya was the first question out of the box and Romney didn't attempt to lay a glove on Obama.  Mistake.
2.  I Am Not a Hawk- Romney went out of his way throughout the debate to refute Obama's argument that he is a hawk.  My guess is that is correct.  If Romney is left to his own devices I believe he would be tightly focused on getting the American economy moving.  Unfortunately American presidents often are not allowed to engage in "of the world forgetting and by the world forgot", as 9-11 demonstrated.
3.  Lacklustre-Of all the debates I found this one the most dreary.  I think both Obama and Romney were repeating talking points from previous debates and the entire debate had a "been there, done that" feel.
4.  Obama on the Attack-Like most candidates who are behind, Obama was on the attack all night.  It would have been much more effective if he had not also been sneeringly condescending while doing so.
5.  Hollow Military-Romney effectively challenged the reductions in military strength that have been the hallmark of the Obama record on defense. Continue reading →
Tying in with my co-blogger Dave Hartline's post, which may be read here, my favorite living historian Victor Davis Hanson has a brilliant column today on the cynicism towards government that has justifiably grrown like Topsy during the period of Obama's presidency:
Do you believe any more that some of our Secret Service agents — once the most esteemed of all professionals — on presidential assignment will not get drunk and womanize in their evening spare time? Do you believe that the grandees at the GSA — once the stern penny-pinchers that frowned when bureaucrats wanted a new bookcase — won't flaunt the waste that they incur? Do you believe that the government will never sell assault rifles to drug lords? Or do you believe what the president, the secretary of state, and the director of national intelligence will say to us when the next embassy is hit? And do you believe that there were "shovel-ready jobs" and "millions of green jobs" that arose from the "stimulus"? And what is a "stimulus" anyway, but borrowed money, in the manner likewise of "investments"? Did any of you believe that Solyndra was the wave of the future?
We don't even believe that a commission on presidential debates will ensure us unbiased moderators, or that the candidates will have equal time in speaking, or that the supposedly quiet crowd won't boo or clap to affect the tempo of the exchange.  From now on, will debate moderators bring preselected transcripts to the forum, wait for a key moment, interrupt one of the speakers, and then wave a piece of paper to proffer authority to contradict him — eliciting applause from the supposedly neutral and silent audience, and affirmation from the president? Do you believe First Lady Michelle Obama — of "never been proud/downright mean country" infamy — when she accuses Republicans on talking down the country?
Do you believe that the Department of Labor always assesses its data and offers disinterested conclusions? I don't.  I suspect partisan grandees, perhaps in California, will massage the data on the principle of the ends justifying the means. The same is true of Libya: the noble idea of a reset Middle East, appreciative of the unique heritage and ideology of Barack Obama and his bold attempt to reformulate America, was simply too precious to be imperiled by al-Qaedist thugs who hate us as much as ever and will kill until stopped.
********************************************************************************
I also never believed in a "war on the women" simply because mostly upper-class, liberal, highly educated white women seemed to be angry that Catholic institutions d0 not wish to include free abortion and contraceptive pills among their generous benefits packages. Did I miss something? Who were supposed to be oppressed, and how and why? Could Ms. Fluke — who addressed an audience of ten in Nevada this weekend — and her partner not split the cost of a pack of ten-dollar prophylactics? Are not more women graduating with BAs than are men? To the degree there is a gender crisis, I think it may be more young working-class men without college degrees who simply cannot find jobs in the muscular industries and for whom society apparently has little need. Is the "war on women" what the long road from suffrage to equal pay has come down to — a psychodrama of the most privileged generation in civilization's history?  So I simply do not believe that there is a war on anyone, much less women. To the degree there is a war, it is on fiscal responsibility, a war on paying bills and keeping solvent — something lost last week in more of binders, Big Bird, the war "in Iran," Joe Biden's continued gesticulations, and "Romnesia." Continue reading →
Sandra Fluke, her 15 minutes of fame having elapsed, talked to ten people in Reno yesterday as part of the Obama campaign. Ten people?  In my small town of Dwight, Illinois I could have over a hundred people assemble to hear a speaker with three hours advance notice.   Give me a day's advance notice and I could have over five hundred.  Continue reading →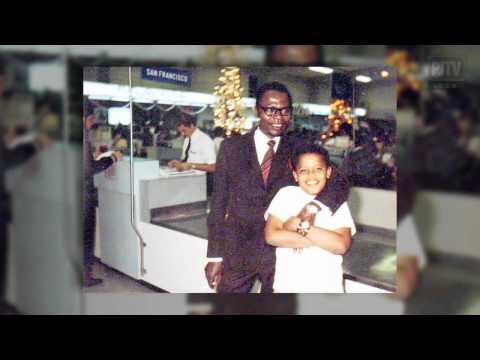 Dinesh D'Souza'a Obama 2016 is out on DVD.  It has no special features, but I would recommend purchasing it if you didn't see the movie.  During its theatrical release earlier this year it earned a stunning 33,000,000 which is fantastic box office for a documentary.  Here is my review which I originally posted on September 2 after seeing the film in a theater: Continue reading →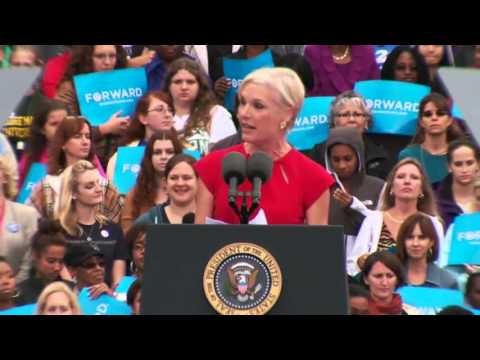 In the movie Patton, there is a somewhat eerie scene where Patton indicates why he knows that the Third Reich is on the ropes:
"I had a dream last night. In my dream it came to me…that right now the whole Nazi Reich is mine for the taking." "You know how I'm sure they're finished out there? The carts. They're using carts to move their wounded and the supplies. The carts came to me in my dream. I couldn't figure it out. Then I remembered. . . . .that nightmare in the snow. The agonizing retreat from Moscow. How cold it was. They threw the wounded and what was left of the supplies in the carts. Napoleon was finished. Not any color left. Not even the red of blood. Only the snow."
You know that a Democrat campaign is on the ropes when the focus is placed on abortion.  Democrats, at least most of them, aren't idiots.  They understand that focusing on abortion is going to hurt them as much as it helps them, and, in most states, probably hurt them more.  However, when a Democrat campaign is headed south abortion is often invoked in an attempt to rally the true believers in the right to slay their offspring.  It is a sign of desperation.  Yesterday, Obama had the head of Worse Than Murder, Inc, aka Planned Parenthood, Cecile Richards introduce him at a rally in Virginia.
She also cut this video for Obama that was released yesterday: Continue reading →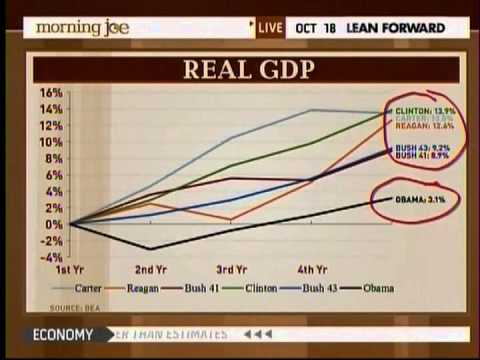 Hattip to Ed Morrissey at Hot Air.  Steve Rattner, Obama's former car czar, explains in the video above how economic growth under Obama is in the toilet along with Obama's re-election prospects.
Steve Rattner, the former "car czar" for Barack Obama, explains why voters may have narrowly given Obama the edge in the debate on Tuesday night, but give Mitt Romney a 31-point advantage on the economy.  You have to go all the way back to the 1930s, Rattner explains after Willie Geist presses the point, to find a President with a worse record on economic growth in a first term. Continue reading →
Barack Obama and Mitt Romney appeared tonight at the Al Smith Dinner and gave the usual humorous speeches.  A few observations:
1.  Romney the Standup Comic-I was surprised at how well Romney did.  Comedy and Mitt Romney would seem to be mutually exclusive concepts, but he had good timing and delivered an effective series of jokes.  Funniest joke:  A reference to the Cardinal, because of Obama's troubles with the Church, turning Obama's wine into water.
2.  Flat Obama-Four years ago I praised Obama's speech at the Al Smith dinner as being hilarious.  Not this year.  Most of his jokes fell flat and he seemed to be going through the motions.  Funniest joke:  He said at one point that for the third debate he was going to train as he did for the first debate.  Pause.  He then said that he was just kidding, that he only wanted to make Axelrod sweat.
3.  These Guys Really Hate Each Other-Both Romney and Obama at the end of their speeches gave unfelt praise to the other.  Their other comments dripped venom for their opponent, especially Romney's comments.  No love lost here at all.
4.  Romney on the Attack-The usual humor at an Al Smith dinner is self-depracatory.  Romney had a bit of this but most of his humorous comments were fairly hard hitting attacks against Obama.
5.  The War on the Church-Romney was not shy in mentioning Obama's attacks on the Church.  He joked that Obama has found a way to soften the attitude of the Church to the HHS Mandate:  the rules will be in Latin. Continue reading →