Election 2012
The election is almost upon us, and many of us have made up our minds as to whom we are going to vote for, or whether we will even bother to vote at all. On the slight chance that someone from the ever-shrinking pool of undecided voters in a critical county in a vital swing state stumbles upon this blog post, the even less likely chance that they are Catholic, and the even less likely chance that their Catholic faith informs their political conscience, I'll make one last appeal for a GOP vote.
I say a GOP vote, and not a Romney vote, because a) the most important issue at stake in this election really only depends upon which party, not individual man, is in power, and b) many people on the fence probably aren't very enthused about Romney the man. I'll admit that even as someone who has made up his mind, I am still not enthused. Granted, Romney isn't as awful as many of us imagined him to be before he took Obama to the woodshed in the first presidential debate, it still isn't easy to joyfully rally to his banner. He lacks the consistency and commitment to principle of the enigmatic Ron Paul, a pretty old guy who manages to get thousands of  modern American 20-somethings to care about things other than themselves, which is nothing short of miraculous in its own right. Still, he has emerged as a capable enough candidate for the highest office in the land. But let's return to the issues.
Tactical nuclear language and intelligence advisory to the above video from Michael Moore and MoveOn.Org.  Are these people trying to sabotage Obama?  Yeah, the country is going to be swayed by foul mouthed geezers threatening violence in the event of a Romney win.  The video is an excellent demonstration of how exhausted humor on the Left in this country has become.  Michael Moore:  I've got a great idea! We'll have a group of sweet oldsters who are supporting Obama and then we'll have them use the F-Bomb and threaten mayhem against Romney.  Brilliant!  If I wasn't shaped like Jabba the Pizza Hut, I'd break my arm slapping my back!  With friends like Moore, Obama really does not need enemies like me.
Some six years ago my first book; The Tide is Turning Toward Catholicism came out, which detailed the Good news happening in the Catholic Church.  Since then and especially this year, I am often asked is the tide still turning? Rest assured I am not looking at the world and the Catholic Church through rose colored glasses, the book not only gives positive spin on what is going on through stories and anecdotal evidence, but I outline a lot of statistical and demographic data to prove my point.
Honestly writing a book requires a great deal of time and patience, and though I had enough material for about half a book, I was waiting for the right time to finish it. However last summer, I felt God really pushing me to get this out. Providentially many events within the Church and the political realm helped to convince me that now was the time. I am glad I listened and finished the book this spring because recently my wife and I welcomed another baby into our home, and with two small children, writing a book would have been very difficult.
The Catholic Tide Continues to Turn (Aquinas and More publishing) picks up where my previous book left off detailing the Good News occurring in the Church, but also, and this is very important, I address why the Catholic Church and religion in general is coming under attack in our modern world.  Readers of my articles and first book continually asked my why we are facing these attacks? This is nothing new. Ever since the French Revolution in 1793 the Catholic Church and religion in general in the Western world has come under attack from powerful forces that for some demented reason have a problem with God.
In the book, I take a look at timelines in World History and examine revolutions like the American Revolution where religion was embraced compared to those like the French Revolution where it was attacked. This helps us in 2012 figure out why some in government and academia don't like the Catholic Church and for that matter most religious institutions. The book also looks at the HHS Mandate and the political upheaval that unjust mandate has brought. Continue reading →
No national polls today because of the disruption caused by Hurricane Sandy, and I wouldn't be surprised if we don't see any more until last-minute weekend ones.  To tide over political junkies, there is a fun story in SFGate about California liberals petrified over the prospect that the Southside Messiah may not be reelected:
Edelman hosted a bunch of friends to watch the debate over dinner. But after  the first five minutes unfolded, nobody ate. Few spoke. "And right after it  ended, everybody just got up and left," she said.
Berkeley resident Jim  Blume yelled at the television while he watched the debate with family  and friends.
"C'mon! Say something! That's wrong what he (Romney) is saying," Blume  recalls telling the leader of the free world.
Alas, Obama didn't respond to Blume's pleas. And for the next two nights,  Blume didn't sleep. A man who has voted for only one Republican in his life -  when the  Beatles were touring – found himself questioning Obama and the state of  the campaign.
"What was happening? Who was this guy?" Blume asked.
Zuzana Ikels knows the pain. Since the first debate, the Albany resident has  done a lot of poll checks at 3 a.m. And rechecks.
She tried to convince herself that the first debate wasn't as bad as it  looked. Maybe, she said, it was like how you thought you bombed a test but you  really didn't do that badly. Continue reading →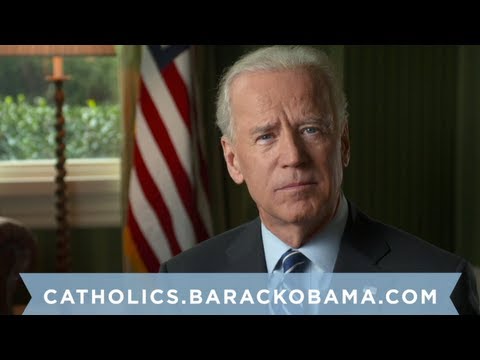 I have long praised our Veep, and Beloved National Clown, for his efforts to keep up our national morale during these dismal economic times by endless gaffes and verbal pratfalls.  Now he has outdone himself!
In the above video the completely pro-abort Biden tries to portray himself, get this, as a faithful Catholic!  Howlingly funny.  I  am sure Joe of course understands full well that a man with his voting record is as far from a faithful Catholic as it is possible for a politician to be.  I am certain he is aware of this section of a letter written by Cardinal Ratzinger:
1. Presenting oneself to receive Holy Communion should be a conscious decision,  based on a reasoned judgment regarding one's worthiness to do so, according to  the Church's objective criteria, asking such questions as: "Am I in full  communion with the Catholic Church? Am I guilty of grave sin? Have I incurred a  penalty (e.g. excommunication, interdict) that forbids me to receive Holy  Communion? Have I prepared myself by fasting for at least an hour?" The practice  of indiscriminately presenting oneself to receive Holy Communion, merely as a  consequence of being present at Mass, is an abuse that must be corrected (cf.  Instruction "Redemptionis Sacramentum," nos. 81, 83).
2. The Church teaches that abortion or euthanasia is a grave sin. The Encyclical  Letter Evangelium vitae, with reference to judicial decisions or civil laws that  authorize or promote abortion or euthanasia, states that there is a "grave and  clear obligation to oppose them by conscientious objection. [...] In the case of  an intrinsically unjust law, such as a law permitting abortion or euthanasia, it  is therefore never licit to obey it, or to 'take part in a propaganda campaign  in favour of such a law or vote for it'" (no. 73). Christians have a "grave  obligation of conscience not to cooperate formally in practices which, even if  permitted by civil legislation, are contrary to God's law. Indeed, from the  moral standpoint, it is never licit to cooperate formally in evil. [...] This  cooperation can never be justified either by invoking respect for the freedom of  others or by appealing to the fact that civil law permits it or requires it"  (no. 74).
3. Not all moral issues have the same moral weight as abortion and euthanasia.  For example, if a Catholic were to be at odds with the Holy Father on the  application of capital punishment or on the decision to wage war, he would not  for that reason be considered unworthy to present himself to receive Holy  Communion. While the Church exhorts civil authorities to seek peace, not war,  and to exercise discretion and mercy in imposing punishment on criminals, it may  still be permissible to take up arms to repel an aggressor or to have recourse  to capital punishment. There may be a legitimate diversity of opinion even among  Catholics about waging war and applying the death penalty, but not however with  regard to abortion and euthanasia.
4. Apart from an individual's judgment about his worthiness to present himself  to receive the Holy Eucharist, the minister of Holy Communion may find himself  in the situation where he must refuse to distribute Holy Communion to someone,  such as in cases of a declared excommunication, a declared interdict, or an  obstinate persistence in manifest grave sin (cf. can. 915).
5. Regarding the grave sin of abortion or euthanasia, when a person's formal  cooperation becomes manifest (understood, in the case of a Catholic politician,  as his consistently campaigning and voting for permissive abortion and  euthanasia laws), his Pastor should meet with him, instructing him about the  Church's teaching, informing him that he is not to present himself for Holy  Communion until he brings to an end the objective situation of sin, and warning  him that he will otherwise be denied the Eucharist.
6. When "these precautionary measures have not had their effect or in which they  were not possible," and the person in question, with obstinate persistence,  still presents himself to receive the Holy Eucharist, "the minister of Holy  Communion must refuse to distribute it" (cf. Pontifical Council for Legislative  Texts Declaration "Holy Communion and Divorced, Civilly Remarried Catholics"  [2002], nos. 3-4). This decision, properly speaking, is not a sanction or a  penalty. Nor is the minister of Holy Communion passing judgment on the person's  subjective guilt, but rather is reacting to the person's public unworthiness to  receive Holy Communion due to an objective situation of sin. Continue reading →
.
Andrew Sullivan, the renowned gynecologist who spends most of his time attempting to prove that Sarah Palin could not be the mother of her son Trig, on ABC This Week yesterday began the work of establishing that Obama is going down to defeat because of racism.
This is a column he wrote after the video above:
I think America is currently in a Cold Civil War. The parties, of course, have switched sides since the 1964 Civil Rights Act. The party of the Union and Lincoln is now the Democratic party. The party of the Confederacy is now the GOP. And racial polarization is at record levels, with whites entirely responsible for reversing Obama's 2008 inroads into the old Confederacy in three Southern states. You only have to look at the electoral map in 1992 and 1996, when Clinton won, to see how the consolidation of a Confederacy-based GOP and a Union-based Democratic party has intensified – and now even more under a black president from, ahem, Illinois
I will leave to others a determination as to the skill of Sullivan as a gynecologist, but in constructing historical parallels he reeks.  A few thoughts:
1.  Race and Obama-Obama is likely to end up with some 38% of the white vote and 95% of the black vote.  I don't construe anything from this, but if race were regarded as a factor in voting, it would seem that Obama's overwhelming support among blacks might be considered to have a racial factor behind it, if it is assumed, as Sullivan does, that whites voting against Obama are motivated by race.
2.  What a large Confederacy-  I did not know that the Confederacy included such states as Colorado, Idaho, Wyoming, Montana, Utah, Alaska, the Dakotas,  Nebraska, Kansas, Oklahoma, Indiana, Kentucky, Missouri, and, probably, New Hampshire, Wisconsin, Iowa, Ohio, and, perhaps, Michigan, Pennsylvania, Nevada and, in that northern bastion of Dixie, a congressional district in Maine. Continue reading →
Bishop David Ricken of the Diocese of Green Bay, Wisconsin released a letter to his diocese on October 24 outlining considerations that should be taken into account by Catholics when voting:
I would like to review some of the principles to keep in mind as you approach the voting booth to complete your ballot. The first is the set of non-negotiables. These are areas that are "intrinsically evil" and cannot be supported by anyone who is a believer in God or the common good or the dignity of the human person.   They are:  
1. abortion  
2. euthanasia  
3. embryonic stem cell research  
4. human cloning  
5. homosexual "marriage"  
… Some candidates and one party have even chosen some of these as their party's or their personal political platform. To vote for someone in favor of these positions means that you could be morally "complicit" with these choices which are intrinsically evil.   This could put your own soul in jeopardy.   The other position to keep in mind is the protection of religious liberty. The recent aggressive moves by the government to impose the HHS mandate, especially the move to redefine religion so that religion is confined more and more to the four walls of the Church, is a dangerous precedent. This will certainly hurt the many health care services to the poor given by our Catholic hospitals. Our Catholic hospitals in the Diocese give millions of dollars per year in donated services to the poor. In the new plan, only Catholic people can be treated by Catholic institutions. Continue reading →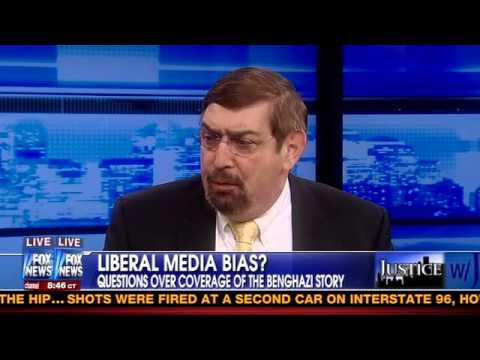 Pat Caddell, Jimmy Carter's pollster and a long time Democrat political operative, said it all last night on the Jeanine Pirro show on Fox  about the Benghazi coverup and the unwillingness of much of the Mainstream Media to cover it for fear that it will devastate the re-election prospects of Obama:
"been in the tank on this in a way I've never seen… I am appalled right now. This White House, this President, this Vice President, this Secretary of State, all of them, are willing apparently to dishonor themselves and this country for the cheap prospect of getting reelected…willing to cover up and lie. The worst thing is the very people who are supposed to protect the American people with the truth – the leading mainstream media…they have become a threat, a fundamental threat to American democracy and the enemies of the American people… these people have no honor… coverup is too nice of a word…" Continue reading →
Yeah, as weird as the above video.  This piece of repulsive tripe is the work of the advertising agency, believe it or not, that came up with the Got Milk? ad campaign.  Go here to the Daily Caller for the details.  Obama is losing this election primarily because of the lousy economy, but it doesn't help him that a fair number of his more ardent supporters are so disconnected from reality that they think having kids sing about what a lousy future they will have under President Romney, and blaming their parents for it, will help Obama.  The normal reaction of course is to view this as a creepy attempt to enlist kids in the political battles of their parents and to feel sorry for the kids being used as pawns.  This video is of course merely the flip side of the video below when Obama was running the first time: Continue reading →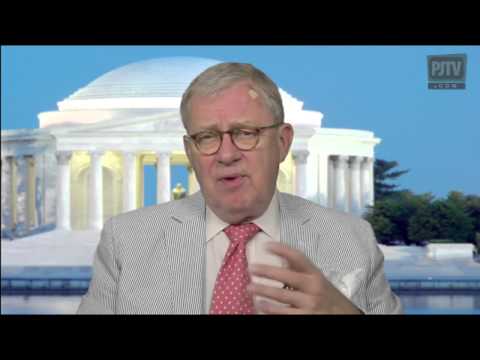 Absolutely no one has a better nuts and bolts knowledge, down to the precinct level, than Michael Barone.  He is not a partisan but a technical analyst.  I was somewhat surprised therefore when last night on Hannity he unhesistatingly predicted a Romney win.  Go here to Ed Driscoll to view the video.  This will have an impact on the political professionals viewing the race.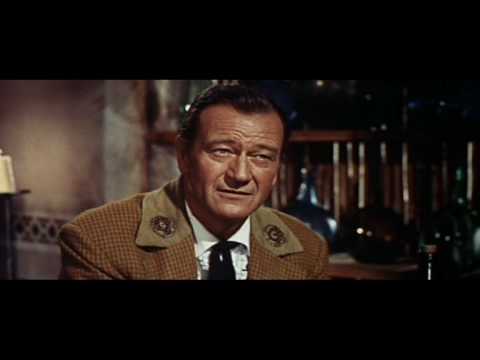 Observers  from the UN, allied with Leftist groups in the US, are planning to send observers to monitor our elections to ensure that there is no "voter suppression":
United Nations-affiliated election monitors from Europe and central Asia will be at polling places around the U.S. looking for voter suppression activities by conservative groups, a concern raised by civil rights groups during a meeting this week. The intervention has drawn criticism from a prominent conservative-leaning group combating election fraud.
The Organization for Security and Cooperation in Europe (OSCE), a United Nations partner on democratization and human rights projects, will deploy 44 observers from its human rights office around the country on Election Day to monitor an array of activities, including potential disputes at polling places. It's part of a broader observation mission that will send out an additional 80 to 90 members of parliament from nearly 30 countries.
The Lone Star State is having none of it:
Ambassador Daan Everts
Office for Democratic Institutions and Human Rights Organization for Security and Co-operation in Europe
UI. Miodowa 10 00-251 Warsaw, Poland
Dear Ambassador Everts:
The Organization for Security and Co-operation in Europe (OSCE) will reportedly dispatch election observers to the State of Texas to monitor the November 2012 general election. While it remains unclear exactly what your monitoring is intended to achieve, or precisely what tactics you will use to achieve the proposed monitoring, OSCE has stated publicly that it will visit polling stations on Election Day as part of its monitoring plan.
In April, you reportedly met with a group of organizations that have filed lawsuits challenging election integrity laws enacted by the Texas Legislature. One of those organizations, Project Vote, is closely affiliated with ACORN, which collapsed in disgrace after its role in a widespread voter-registration fraud scheme was uncovered. In September, a federal appeals court rejected Project Vote's challenge to the State's voter-registration regulations and allowed Texas to continue enforcing laws that were enacted to protect the integrity of the voter-registration process.
According to a letter that Project Vote and other organizations sent to you, OSCE has identified Voter ID laws as a barrier to the right to vote. That letter urged OSCE to monitor states that have taken steps to protect ballot integrity by enacting Voter ID laws. The OSCE may be entitled to its opinions about Voter ID laws, but your opinion is legally irrelevant in the United States, where the Supreme Court has already determined that Voter ID laws are constitutional.
If OSCE members want to learn more about our election processes so they can improve their own democratic systems, we welcome the opportunity to discuss the measures Texas has implemented to protect the integrity of elections. However, groups and individuals from outside the United States are not allowed to influence or interfere with the election process in Texas. This State has robust election laws that were carefully crafted to protect the integrity of our election system. All persons—including persons connected with OSCE—are required to comply with these laws.
Elections and election observation are regulated by state law. The Texas Election Code governs anyone who participates in Texas elections—including representatives of the OSCE. The OSCE's representatives are not authorized by Texas law to enter a polling place. It may be a criminal offense for OSCE's representatives to maintain a presence within 100 feet of a polling place's entrance. Failure to comply with these requirements could subject the OSCE's representatives to criminal prosecution for violating state law.
Sincerely,
Greg Abbott
Attorney General of Texas Continue reading →