Election 2012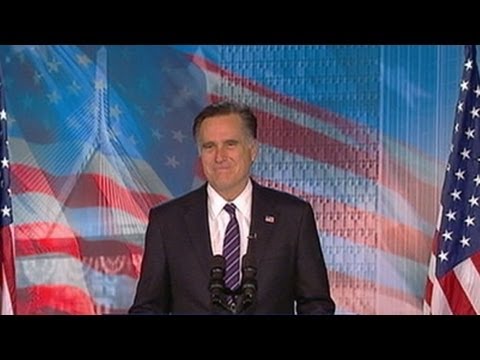 Well, a nation divided down the middle has chosen to re-elect the worst president in our nation's history while keeping the Republicans firmly in control of the House.  This ensures that no major piece of legislation will get through Congress in the next two years.  So the people collectively have voted for Obama and gridlock.  What lessons should be taken away from this debacle?
1.  The Triumph of Identity Politics -The mainstay of Obama's victory were groups that he assiduously courted:  Blacks, Hispanics, single women and homosexuals.  That Obama has been a disaster for the nation in his economic and fiscal policies, and presided over a truly lousy economy, mattered not one whit to substantial majorities of these groups.
2.  Divide and Rule-Obama pursued a strategy of winning by getting his supporters to the polls and demonizing his adversaries.  The strategy worked and will no doubt be copied in the years to come, as politicians seek success through division.
3.  Vote for Revenge-Obama and many of his followers will no doubt assume that he has received a mandate to pursue his policies.  That is a mistaken view.  Through the manner of his winning, Obama has ensured that half the nation will be actively working against him and all his works until he leaves office.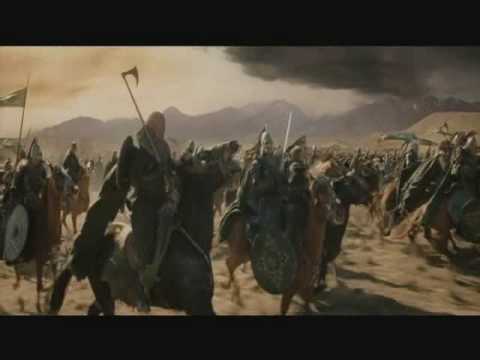 So the day has arrived at last.  Our political adversaries are not orcs, but I must say I have been waiting for this day through four long years, and I am as eager to vote against Obama and his party as the Rohirrim were eager to smash the army of Sauron at Minas Tirith.  This is our live blog for this election day and night.  All contributors to TAC are welcome to post on it.  Passions no doubt will be running rather high today, and I will be attempting to keep these words of Abraham Lincoln in mind:
I thank you, in common with all others, who have thought fit, by their votes, to indorse the Republican cause. I rejoice with you in the success which has, so far, attended that cause. Yet in all our rejoicing let us neither express, nor cherish, any harsh feeling towards any citizen who, by his vote, has differed with us. Let us at all times remember that all American citizens are brothers of a common country, and should dwell together in the bonds of fraternal feeling.
George Will, not a fan of Romney, yesterday predicted a Romney landslide.  Go here to view the video. Will brought up a point in regard to Minnesota that I have failed to consider.  Marriage is on the ballot there.  The attempt to pass an amendment banning same sex marriage, according to the most recent poll,  is ahead by one, 48-47 according to the latest Star Tribune poll.  The amendment needs to reach 50 to pass.  The Star Tribune tends to underestimate conservative and Republican strength, and historically amendments banning same sex marriage do several points better on election day than the polls indicate. This could bring out enough pro-Romney voters to put Minnesota into the Republican column for President for the first time in four decades.  If it does, Romney, assuming he wins Virginia, Florida and Colorado,  only needs New Hampshire, Iowa or Nevada to be the next president.  Interesting.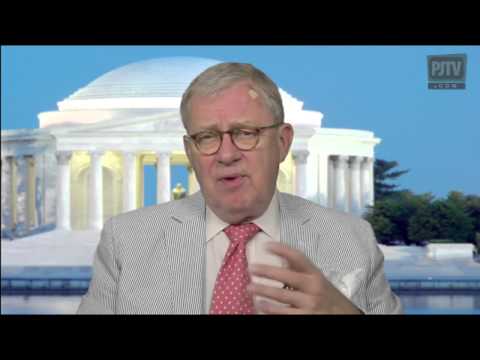 CNN gave us a fine example of why the polls this year are largely worthless.  The poll shows a tied national race at 49-49.  This is a 3 point improvement for Romney over the last national poll they took.  Then you dig into the internals of the poll.  They sampled 41% Democrats and 30% Republicans.  Yep, in a year when almost all the evidence points to a parity in party turnout or a slight Republican advantage, the best they could manage after giving Obama an eleven point advantage was a tie for the Southside Messiah!
The Czar at Gormogons has a straight forward explanation as to why most of the polls this year are showing a huge oversampling of Dems:
On All Saints Day, the bishops of Pennsylania released a statement on the upcoming elections.  Here is the text:
Each year on this day the Catholic Church celebrates "All Saints Day."  This solemnity remembers those who have fulfilled their earthly vocation and now enjoy eternal happiness in the presence of God.  These saints may be unnamed, but they certainly are not unknown.  Their lives are characterized by steadfast faith and charitable works.  They exemplify what it means to love God and love one's neighbor.
Few things shock me in the political realm, but this one did.  Quite a few newspapers that endorsed Obama in 2008 are backing Romney this year, but I never expected Newsday to be among them.  Newsday has always been the publication for those New Yorkers who find the New York Times to be too conservative.  Here is the beginning of the endorsement:
Had Barack Obama done the job of president with the same passion and vision he displayed in seeking it, he would likely deserve another term. He did not.
Against this we must weigh Mitt Romney, an imperfect candidate but one who has a special track record too. From his creation of a vast personal fortune to his successful stewardship of the threatened Salt Lake City Olympics to his governing of Massachusetts, Romney's life is a tale of success after success, many of them achieved in difficult circumstances.
Romney's potential to put America back to work earns him our endorsement. Continue reading →
Regular readers of TAC can probably recite most of the reasons, given in no particular order below, by heart, but I think this recapitulation prior to Tuesday is a useful exercise for casual or new readers of the blog:
1.  Most Pro-abortion President in our Nation's History-Obama opposes any restriction on the sacred rite  right to abortion.  That alone is enough to make him unacceptable to anyone who cherishes the protection of innocent human life.
2.  Debt-Obama, in four short years, has run up almost a third of our national debt.  He is careening us to national bankruptcy.
3.  Lousy Economy-Obama has given us the worst economic recovery in the post World War history of America, a recovery where 23,000,000 Americans are unable to find work.
4.  Obamacare-The major initiative of the Obama administration, Obama has given us a national healthcare plan which will drive up costs, vastly increase the control of the government over our daily lives and add to the "entitlement" spending which is the main factor in our out of control Federal spending.
5.  HHS Mandate-For the crassest of short-term political gain, Obama decided to give "free" contraception to women, religious liberties of those who oppose it be damned. Continue reading →