Election 2012
Obama is the one who won, right?  Considering what the next four years are going to be like, I suspect that most of the country will eventually bitterly regret that Romney lost.  Romney on the other hand may eventually decide that all things being equal, giving Obama an opportunity to reap what he sowed in his first term might not be the worst thing in the world.  The funny thing about politics is that there are no final defeats or final victories.  Sometimes a defeat is a prelude to a great victory next time around, and sometimes a victory is merely a bump in a downward path.  We will see.
After every major Republican defeat the party plays a game of lifeboat which boils down to:  "If we just dump over those rascals I have never agreed with, everything would be hunky dory."  After a few months of this, the party settles down, learns from its defeats, the Democrats fall on their face, and the party comes roaring back.  In the present period of Republican angst, some commentators have been calling for the social conservatives to go into the deep blue political void.  Bret Stephens of the Wall Street Journal is typical.
Fellow conservatives, please stop obsessing about what other adults might be doing in their bedrooms, so long as it's lawful and consensual and doesn't impinge in some obvious way on you. This obsession is socially uncouth, politically counterproductive and, too often, unwittingly revealing.
Also, if gay people wish to lead conventionally bourgeois lives by getting married, that may be lunacy on their part but it's a credit to our values. Channeling passions that cannot be repressed toward socially productive ends is the genius of the American way. The alternative is the tapped foot and the wide stance.
Also, please tone down the abortion extremism. Supporting so-called partial-birth abortions, as too many liberals do, is abortion extremism. But so is opposing abortion in cases of rape and incest, to say nothing of the life of the mother. Democrats did better with a president who wanted abortion to be "safe, legal and rare"; Republicans would have done better by adopting former Indiana Gov. Mitch Daniels's call for a "truce" on social issues.
I always find the sheer political fantasy land of such proposals amusing.  Social conservatives are  the core of the Republican party.  No one can be involved with the Republican party for long without noticing that most of the volunteers in Republican campaigns are social conservatives.  They are the ones who do the door to door canvassing, put up yard signs, man the phones, etc.  Without them any Republican campaign would be a mere shell.  Yes, it would be a masterstroke for Republicans to alienate their most devoted supporters. Continue reading →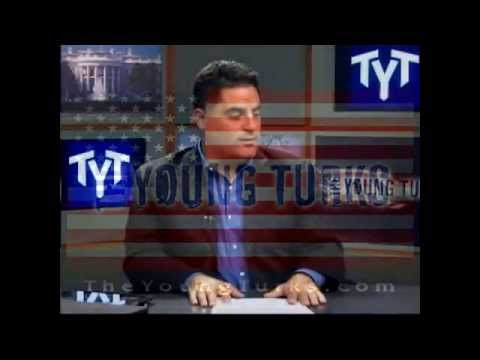 Since the defeat of Romney last Tuesday there have been a plethora of gloom and doom stories written about the GOP by gleeful Leftists and conservatives who should know better.  Jim Gerahty at National Review Online gives us some needed perspective:
On Wednesday, I added up Obama's margin in a few key states, to get a sense of just how agonizingly short the Romney campaign finished from 270 electoral votes.
Some of those straggling precincts have reported, and so here is an updated set of numbers, according to the results this morning on the New York Times' results map:
Those four states, with a collective margin of, 406,348 for Obama, add up to 69 electoral votes. Had Romney won 407,000 or so additional votes in the right proportion in those states, he would have 275 electoral votes.
Obama's margin in some other key states:
At this hour, 120,556, 279 votes for Obama and Romney have been counted nationwide. Continue reading →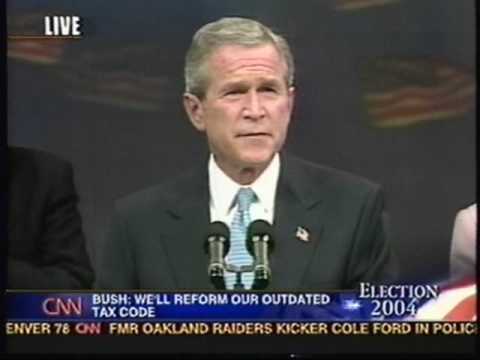 "History may not repeat itself, but it rhymes a lot."  Attributed to Mark Twain although it cannot be found in his writings.  Looking at the 2012 election I am struck by how much it reminds me of the 2004 election.  The Democrats that year were as confident of victory  as we Republicans were this year.  Bush derangement syndrome was in full bloom among the Democrats as it had been since the battle over Florida's electoral votes, and the Iraq war, which the Democrats increasingly opposed as the insurgency went on, added to their Bush hatred.  Bush presided over an infinitely better economy than Obama in 2012 but the public was increasingly uneasy about Iraq as the insurgency went on and the casualty lists grew.
Democrat confidence rested upon their erroneous assumption that the wider public largely shared, to some degree, the antipathy they felt for Bush.  Additionally, with Gore having won the popular vote in 2000, it was assumed that Bush would not be that hard to beat.  John F. Kerry, a Massachusetts liberal Senator, was not a particularly inspiring nominee, but he kept close to Bush in the polls, occasionally taking the lead, and performed well in the debates in which Bush seemed somewhat tongue-tied and tired.  Election day closed with the Democrats gleefully examining exit polls which predicted a sweeping Kerry victory.  Alas for the Democrats it was not to be, as Bush, with the assistance of a good GOTV operation in Ohio, amassed a popular vote victory over Kerry by 2.4% and an electoral vote total of 286.  The Republicans padded their Senate majority with a total of 55 Republican senators at the end of the election and gained three seats in the House for a total of 232. Continue reading →
I really, really wish I were joking about the title, but I've actually heard several folks seriously suggest this.  (Hugh Hewitt show had a co-host/guest suggest "dropping the abortion issue," for example—thankfully, Hugh pointed out that was…not a great idea.)
In a campaign where social issues were not focused on, where the SoCon vote was assumed, where the entire point would be "It's the economy, stupid" and our turnout dropped hugely… we should really ditch these social conservatives entirely and try to peel off some Democrat voters.  I was one of the folks that was saying at the beginning that we could not just assume we'd get our own base and that all we needed was to go after other groups, though I—like many others—thought that things were obviously bad enough that maybe the base could be taken for granted.
We tried the "shut up about social issues, focus on the financial short-term disaster."   Shock shock, it didn't work.  The "of course" votes didn't show up, as best we can tell at this early of a time.  Of course there was fraud and probably voter suppression, but we knew from the start that we'd have to win so big that they couldn't cheat.
I know the thinking Libertarians believe that Social Issues hurt us, and if we'd just drop them it would improve—but they ignore that if you let people do all the stupid stuff they immaturely desire, they are going to want to be saved by someone else.  (I'm ignoring the sub-group of thinking Libertarians that thinks having children at is a "personal choice" with no serious effect on the future of society, and mostly only something that 'women want while they leach off men.'  I wish that last part was not a very slight paraphrase.)  Of course, thinking Libertarians think social issues hurt because when thinking Libertarians recognize the cause and effect of libertine personal actions in creating demand for a leech-State, they become at least isolationist conservatives, rather than Libertarians.  But I'm digressing.
So, we tried assuming that the rah rah Abortion!! stuff on Obama's side would be enough to 1) get half our base out, and 2) get them to vote for Romney.  Clearly, that was wrong.
We focused on the economy.  I think we did pretty well on that, considering that Obama and Co could lie their tails off about what we actually said.  (It's a given, sadly.)
That makes me think that we maybe should've beat on the military side of things a bit more as well.  I  have friends who are still active duty who thought I was blowing smoke up their rears when I told them there was never a protest when the Ambassador was killed, when that was known just days after the attack.  (Power Line linked an interview in a UK paper that included quotes from the guys who were opening a hospital with the Ambassador; they were on the phone when the attack started, and there was no mention of a protest, which would've been a pretty big deal.)
So, we need to actually make our own case, try to win the base before we try to peel folks off, and probably improve our communication networks.  I'm going to work even harder on applying this in person—when someone says something incredibly untrue in person, I'm going to politely correct them.  Yes, it's uncomfortable and socially awkward, but that is what the other side's tactics depend on.  At some point, the drunk in the party has to be confronted.  We're there and past.
This is going to be especially hard on religious people.  There are a lot of very nice people who…well… voted for Obama because that's what "nice" people do.  It's never easy to stand up to family, no matter how wrong you know they're being.
About one day of being depressed over the election results is as much as I can stomach.  Here are some practical suggestions for electoral comeback:
1.  Professionalism-The Democrats and their campaign staffs approach politics as a business, if not a war.  Republicans have for far too long tolerated well-meaning amateurism as a substitute for professional competence in politics.  Politics is a job like any other, and professional staffs can help take a lot of the ineffectiveness and clumsiness out of our campaigns.
2.  The Mainstream Media are an Arm of the Democrat Party-Republicans often react with shock and helplessness when they learn for the millionth time that most of the Mainstream Media owe their entire allegiance to the left-wing of the Democrat party.  It is not a fact to bemoan, but one to accept and to plan for.  Attack the media constantly for its bias and have plans to go over the heads of the members of the media to reach the voters.
3.  Conservative and Proud-Too often conservatives act as if they are ashamed of being conservatives for fear of alienating voters.  This is a mistake.  Confident assertion of what a candidate believes in is the only honest and effective means to win votes.
4.  Leave no Attack Unanswered-Romney left unanswered a constant barrage of attacks against him, husbanding his resources for a media blitz in the final weeks.  The election results demonstrate what a mistake this was.
5.  Outreach to Minorities-The Republicans cannot win national elections when they lose 95% of the Black vote and two out of three Hispanic votes. Conservative groups among Blacks and Hispanics must receive large funding from the Republican party and not just in election years. We have many able Republican members of minority groups who can spearhead this effort.  This is not tokenism or racial spoils, but an effort to engage conservative members of minority groups in forging a movement that can convert and inspire all Americans for the benefit of the entire nation. Continue reading →
The narrative game has begun. One of the major memes we can expect to hear now that the GOP lost the presidential race is that "extremism" is to blame. Many of us know that it was absurd to label Mitt Romney "extreme" on anything. Even those on the other side willing to concede this point will say something like "the GOP is being held hostage by the extreme right" and "the Tea Party is to blame for the GOP defeat." This is all, of course, complete nonsense, but many Republicans will buy it.
I honestly don't know if it is possible to isolate and eliminate the factors that are ultimately responsible for Barack Obama's reelection and Mitt Romney's crushing defeat last night. What I do know is this: in 2004, President Bush was said to have won primarily because of a surge of evangelical voters who stormed the polls to defeat gay marriage initiatives in key swing states. Last night, voters approved gay marriage in three states and defeated two GOP Senate candidates because of remarks they made to the media about rape and abortion. Neither "extremism" in general or the "Tea Party" is to blame; commentators have been quick to point out that Akin was not a Tea Party choice and that perfectly moderate Republicans such as Tommy Thompson of Wisconsin went down in defeat last night.