Election 2010
I have often said that politics is not rocket science, but now we have a rocket scientist running for Congress!  Ruth McClung is a physicist who works as a rocket scientist.  She is strongly pro-life:
The value of life should not be taken lightly. Should I be elected, I would stand for the life of unborn babies. I would stand for protection of our elderly. I would also fight to defend animals against cruelty. Society must stand for those who cannot defend themselves or society is lost.
President Lyndon B Johnson said, "You know, doing what is right is easy. The problem is, knowing what is right." I believe this statement is applicable to abortion.
I doubt that many would argue that the taking of an innocent life is wrong. The argument then begins with the question, "When does that life become a baby."  Since I have an aunt and a cousin that both spent less time in the womb than many late term abortion babies, I cannot believe that those babies are not fully human and do not deserve the full rights of humans, including the right to life. I will support the U.S. Supreme Court's decision upholding the Partial-Birth Abortion Ban Act. My opponent is one of the 71 co-sponsors of H.R. 1964, which would nullify the national ban on partial-birth abortion.
I am also convinced that the humanity of a baby has nothing to do with whether or not it is in the womb.  At a "million cells" is it just cells, then at a "million and one cells" is it human?  There is no dividing line between non-life and life. We cannot devalue a human life in this way.  We must stand for life from the first cell!  If not, then we start down a dangerous path that will quickly lead to a culture of death in our society.  Is it not always better to error on the side of life?
I do not believe that many would suggest a young girl should do something that would cause her emotional pain for the rest of her life.  This brings me to the second life that abortion hurts – it is the life of the would-be mother.  We are giving young girls a huge choice that will affect them for the rest of their lives.  We need a society that stands up for these girls.  I understand that a girl may not be able to take care of a child at that point in her life, but I can say with surety that there will always be a family waiting to adopt that child. This will release that girl from the emotional burden that she may carry for the rest of her life.
Together, let's stand for the value of life. Continue reading →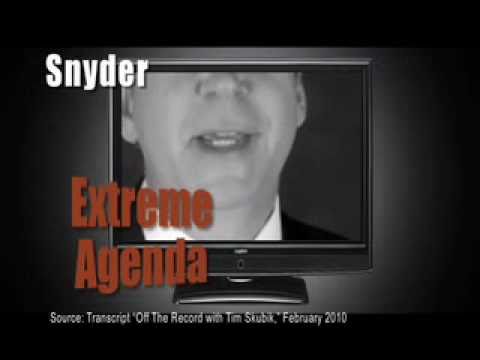 With an economy that stinks, and after two years of a Congress ramming unpopular policies down the throats of an unwilling public, Democrats around the nation are in electoral trouble.  What can possibly save them?  They know!  Roll out the abortion ads!
Republicans have won points with many voters by promising a conservative overhaul of taxes and spending, but Democrats are working hard in the closing weeks of the campaign to convince voters that a conservative social agenda is waiting in the wings, too, should Republicans be elected in large numbers.
Abortion rights is the flash point, being wielded by the left in hard-fought races from New York's contest for governor, to Senate races in Florida and California, as Democratic candidates or groups try to rally their base and attract moderate Republican or independent women — a slice of the electorate that is even more coveted than in years past. Continue reading →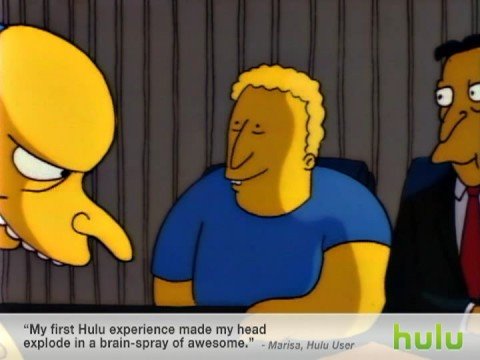 We live in an age of wonders, we truly do.  With the internet we have an infinite selection of conspiracy theories, crazed commentary, and almost true facts.  To add to this intellectual happy meal, we now have a site I am afraid that I will visit hundreds of time before election day. Continue reading →
The above video by Ben Howe neatly encapsulates why the Democrats are going to take a historic beating next month.  If a politician runs on a platform of Hope and Change he better deliver plenty of both.  Obama has delivered despair and a magnification of the trends that got us into the economic and fiscal morass we are in.  No one likes to be the mark of a con, and I think that a majority of voters now are firmly convinced that a massive con was played on the nation in 2008.
Josh Kraushaar at Hotline gives us a peek of the electoral storm that is in the process of being unleashed:
But when you look at the national polling metrics and the race-by-race picture in the House, there's little evidence of any Democratic comeback. If anything, Republicans are in as strong a position to win back control of the House as they have been this entire election cycle.
Much of the newfound glimmer of hope comes from a misinterpretation of polling data released by Democratic campaigns and the Democratic Congressional Campaign Committee. Many of the polls aren't all that encouraging for Dems, but have been spun to present a misleadingly optimistic picture. Continue reading →
On Monday night there was a debate between Connecticut Senatorial candidates Richard Blumenthal and Linda McMahon.  During the debate Linda McMahon asked Mr. Blumenthal, "How do you create a job?"  Blumenthal's answer was, well, see for yourself.
Watching this, I couldn't help but be reminded of another example of genius on display.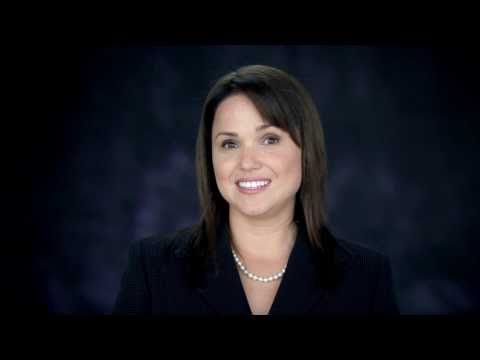 A roundup of recent political news.
1.  I am not a witch!  Christine O'Donnell's "I am not a witch" opening salvo in her ad campaign.  Normally an ad from a candidate denying she is a witch would be the last thing heard from a campaign doomed to defeat and oblivion.  However, these are far from normal times.  O'Donnell does two things with this ad.  First, she shows the public that she is a real person and not the cartoon character created by the mainstream media and the denizens of the Left, and she begins to position herself as what she is:  the ultimate outsider.  Not a bad strategy in a political year that will be kind to outsiders and cruel to insiders.
2.  Gallup Poll-Gallup for some reason has been late this year applying a likely voter screen in their polls.   The closer you get to an election the more reliable likely voter polls get, and the less reliable registered voter polls are.  In a high turnout election, Gallup predicts a 13 point Republican advantage among likely voters and in a low voter turnout election Gallup predicts an 18 point Republican advantage among likely voters.  Go here to read the results of the poll.  For comparison's sake, in the 1994 election when the Republicans took both the House and the Senate, in the Congressional elections the GOP had a six point advantage on election day. Continue reading →
Hattip to Allahpundit of Hot Air.  Perhaps joining a list of defeated Rinos who simply want to hang on to power at all costs, Charlie Crist in Florida and Lisa Murkowski of Alaska, Mike Castle is considering a write-in campaign in the Senate race in Delaware. 
"I don't want to necessarily interfere with Republican chances," said Castle, although he added, "I've had a lot of people approach me about it."…
Asked directly whether he was considering a bid, Castle said: "I've given it some thought. I probably won't do it…. I'm not exactly approaching this with bated breath." Castle spokeswoman Kate Dickens said the congressman has had conversations about a write-in effort but that he likely won't pull the trigger.
"We are getting a lot of mail and calls on it," Dickens told POLITICO. But she said the likelihood of Castle mounting a campaign was still, "under 5 percent." Continue reading →
Ah the exuberance of the Obama supporters just two years ago.  Peggy Joseph was especially fervent in her unrealistic expectations of Obama, but I think it is fair to say that most of his supporters really did think Obama stood for Hope and Change, whatever that campaign shorthand was supposed to mean.
After two years of an economy in the tank, and government running the largest deficits since World War II as a percentage of gdp, I think the woman who spoke up yesterday at an Obama townhall speaks for many of Obama's erstwhile supporters: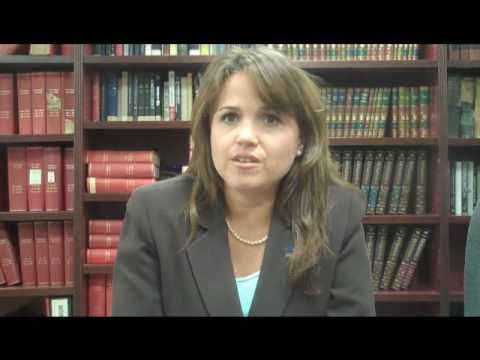 Fundraising has exploded for Christine O'Donnell online since her primary win, according to Shane D'Aprile at The Hill's campaign blog, The Ballot Box:
I assume that only deaf and blind individuals in this country are unaware that GOP Senate nominee Christine O'Donnell said on the execrable Bill Maher's show Politically Incorrect in 1999 that as a young woman she dabbled in witchcraft.  What brought this up is that O'Donnell on the show was criticizing self-proclaimed witches and made this comment to demonstrate that she had personal experience of what she was attacking.  Her appearances on Maher' s show were to serve as the token Christian conservative who Maher could attack.   As this essay on chastity which she wrote in 1998 indicates, O'Donnell was doing far more than making guest appearances at this time on Maher's show, and I interpret her agreement to be on Maher's show as an attempt to get her message across in an unfriendly venue.  She is making light of the whole stupid issue which I think is the right tack to take.
Less well known is that her opponent Chris Coons wrote an article when he was 21 for the Amherst student newspaper entitled The Making of a Bearded Marxist in which he described how his college experiences transformed him from a conservative into a leftist.  (Son of a gun, I guess there are people foolish enough to fall for the low level political indoctrination that many campuses engage in in lieu of an education.)  What do I make of this statement of Coons?  Other than that 21 year olds are apt to make fairly foolish statements, certainly I did, nothing. Continue reading →
The indispensable Iowahawk brings us again the thoughts of T. Coddington Van Voorhees VII, Rino of the Rinos, and his musings on the Christine O'Donnell victory in the Delaware GOP Senate primary:
Thus I assumed when the Delaware Republican party approached me last week requesting high-level strategic advice it was in regards to the November general election. Mr. Biden's elevation to the executive branch created an open Senate seat and, mercifully, a rare moment of kismet for moderate and intellectual conservatives; here, at last, the right kind of seat, for the right kind of state, and the right kind of candidate in Mr. Mike Castle. With his nomination a forgone conclusion and a voting record scarcely distinguishable from Mr. Biden's, Mr. Castle would be undoubtedly competitive in November and could be supported by a better stripe of conservative without fear of Washington social embarrassment. Better yet, his nomination would represent a return to the rational conservatism which has been all but eclipsed by the dark moon of Tea Party lunacy. All that remained to formulate a strategy to position Mr. Castle further to the center for the general election, and to make arrangements for cocktails; two task for which I am eminently qualified and brimming with ideas. Instead, I was mortified to learn from party officials that they were in fact seeking help in parrying a primary challenge to Mr. Castle from a dark horse Republican who was in the midst of a last minute charge in the polls.