Election 2010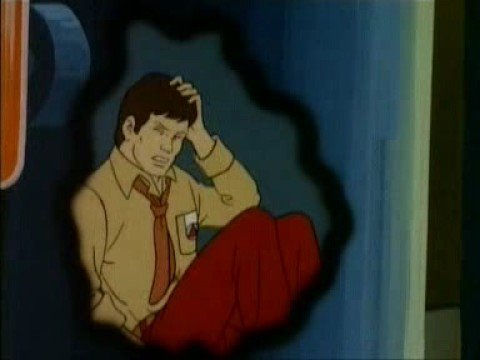 Last week in a post here, I quoted Jay Cost of the Weekly Standard as follows:
Allocating the undecided voters proportionally, Bruce Banner gets a two-party vote of 54.5 to 45.5.  That's a nine-point GOP win, in line with a prediction of a historically high Republican caucus, say 240 seats (which is what I actually did predict last week).
Incredible Hulk.  The Hulk has problems with this analysis.  It tosses out what has historically been the best estimator of midterm congressional results, the Gallup generic ballot likely model.  This year Gallup is calling it the "traditional" model, but in every midterm before this, it was the only likely voter model.
Only once in 60 years has the Gallup generic ballot underestimated Democratic strength by a significant amount – by 2% in 2006.  On average, it slightly overestimates the Democrats, by 0.7%.
Here is what he is seeing this morning based upon Gallup showing a 15 point GOP likely voter advantage:
My internal conflict between "Bruce Banner," who predicts a 1994-style scenario, and "The Incredible Hulk," who thinks 2010 will be as Republican as anything since the 1920s, has been resolved.
Hulk wins. Here's why. Continue reading →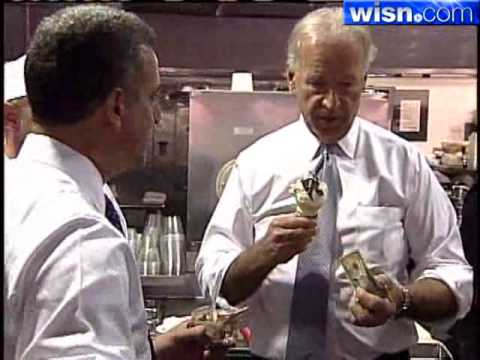 Assuming the polls are correct, obviously a big assumption, the Democrats are in for a very long election night tomorrow.  In the face of devastating election losses, the Dems can rely upon Veep and beloved national clown Joe Biden!  First, we should understand why the Democrats are looking at the electoral equivalent of a wheat farm in Death Valley.  My favorite living historian Victor Davis Hanson explains what went wrong:
Barack Obama entered office; nationalized health care; ran up record $1 trillion deficits; promised to hike taxes on the rich; pushed cap and trade through the House; took over large chunks of banks, insurance companies, and auto corporations; made hard-left appointments from Van Jones to Sonia Sotomayor — and in 21 months saw his positives crash from near 70% in January 2009 to little above 40%, with the specter of near record Democratic losses in the Congress just two years after the anti-Bush/anti-Iraq sweep of 2008.
All the polls of independents and moderates show radical shifts and express unhappiness with higher taxes, larger deficits, a poor economy, and too much government. In other words, the electorate is not angry that Obama has moved too far to the right or stayed in the center or borrowed too little money. A Barney Frank or Dennis Kucinich is looking at an unusually tight race in a very liberal district not because liberals have had it with them, but because large numbers of moderates and independents most surely have.
Yet if one were to read mainstream Democratic analysis, there is almost no acknowledgment that the party has become far too liberal. Indeed, they fault Obama for not being liberal enough, or, in the case of the Paul Krugman school, for not borrowing another trillion dollars for even more stimulus, despite the failure of the earlier borrowing. In fact, Obamaites offer three unhinged exegeses for the looming defeat: a) there is no looming defeat: the Democrats will still keep the House; or b) Obama did not prove to be the radical as promised; or c) the American people are clueless and can't follow science and logic and therefore do not know what is good for them.
Do liberals really believe that had they rammed down cap and trade, borrowed $6 trillion instead of $3 trillion the last 21 months, and obtained blanket amnesty their candidates would be posed to ward off Republican attacks this election year? The problem right now with Greece is that it borrows too little, hires too few, and spends not enough? Continue reading →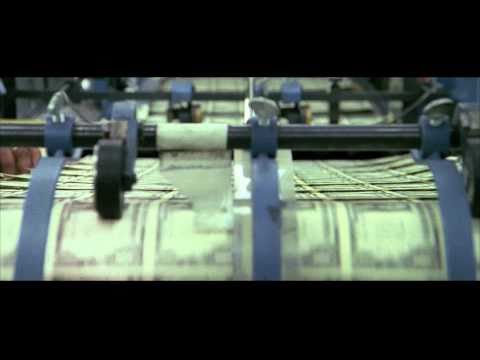 Gallup has released its final pre-election generic congressional ballot poll.  It shows the Republicans with an unprecedented 15 point lead among likely voters over the Democrats. Continue reading →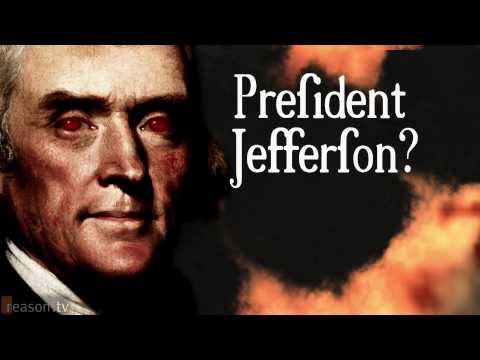 Reason TV reminds us that there is nothing new in regard to negative politics.  The most vitriolic election in US history was probably, as the above video indicates,  the election of 1800 between John Adams and Thomas Jefferson.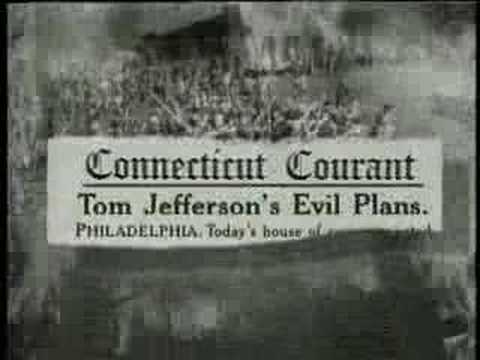 The above video is for my co-blogger Paul, not the biggest fan, to put it mildly, of the Third President of the United States.  Jefferson and Adams were accused of every vice imaginable except, perhaps, of cannibalism.   If  television had been available in 1800 the attack ads would have been sulphurous. Continue reading →
A lot of Republicans are going to be elected on Tuesday precisely because the Democrats have no clue in  regard to restraining government spending.  If the Republicans do not wish to find themselves in the same boat two years hence, they must embrace the hardnosed attitude of Chris Christie in taking an axe to spending.  Republican elected officials, look at what Chris Christie is doing in New Jersey, and go thou and do likewise.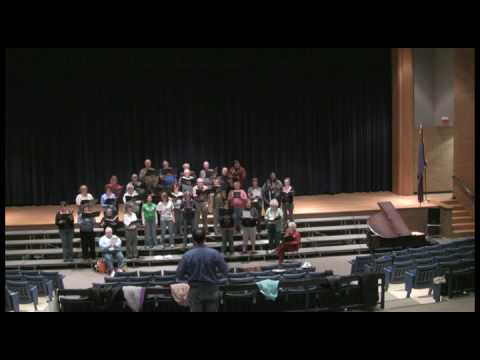 Something for the weekend.  Chester by William Billings.  During the American Revolution, this was the unofficial national anthem for the new United States.  As we participate in elections it is good to recall the struggles throughout our history that bequeathed to us the freedoms we enjoy today.  We stand on the shoulders of the giants who preceded us, and we should never forget that. Continue reading →
With all the talk about the upcoming Congressional midterms, local races are getting overlooked.  This is unfortunate for a couple of reasons.  First of all, despite a century plus of actions and efforts to the contrary, federalism is still alive, and state governments still matter.  Second, these races have an impact upon national elections because states will be redrawing their districts in the wake of the 2010 census.
It would be a massive undertaking beyond my abilities and time to look at each state's legislative elections, though most projections I have heard have the Republicans gaining a massive amount of seats in state legislatures.  Republicans are projected to switch majority control in about five or six states at a minimum.  Here I will be taking a look at each of the gubernatorial elections.
On a side note, it may seem odd to label these elections as pickups and holds.  After all, it's not as though governors gather en masse and vote, so having a "majority" of governorships seems not to be that big of a deal.  But for the aforementioned reasons, it is important to win as many of these races as possible.  Currently there are 26 Democratic governors and 24 Republican.  Republicans will certainly have a majority after Tuesday.  As is the case with the House, the only question is how big of a majority.
And now, to the races we go:
Hattip to Rich Leonardi at his blog Ten Reasons, a blog I read every day.  Pope Benedict in his current visit to Brazil gives all the Faithful in the US food for thought as we go to the polls next Tuesday:
"First, the duty of direct action to ensure a just ordering of society falls to the lay faithful who, as free and responsible citizens, strive to contribute to the just configuration of social life, while respecting legitimate autonomy and natural moral law", the Holy Father explained. "Your duty as bishops, together with your clergy, is indirect because you must contribute to the purification of reason, and to the moral awakening of the forces necessary to build a just and fraternal society. Nonetheless, when required by the fundamental rights of the person or the salvation of souls, pastors have the binding duty to emit moral judgments, even on political themes".
"When forming these judgements, pastors must bear in mind the absolute value of those … precepts which make it morally unacceptable to chose a particular action which is intrinsically evil and incompatible with human dignity. This decision cannot be justified by the merit of some specific goal, intention, consequence or circumstance, Thus it would be completely false and illusory to defend, political, economic or social rights which do not comprehend a vigorous defence of the right to life from conception to natural end. When it comes to defending the weakest, who is more defenceless than an unborn child or a patient in a vegetative or comatose state?" Continue reading →
With five days until election day, I decided to take a close look at each of the Senate races, and to offer some prognostications about how I think each will end up.
First, the lock-solid holds for each party: Continue reading →