Education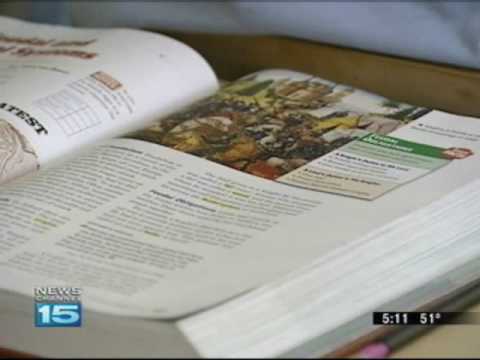 No, History is not boring, but it certainly is usually taught in a boring fashion.  The main culprits:
1. Badly Written Textbooks-Usually drafted by committees of fairly untalented hacks, they frequently make the reading of technical manuals seem exciting by comparison.
2.  Politicized Drek-Textbooks often have a strong ideological slant.  These days that slant is usually, although not always, driven from the Left.  Therefore students are likely to read quite a bit on the treatment of women in colonial America, with the military history of the American revolution left to a scant two pages.  This distorts History and usually drains the life out of it, as the study of the past becomes yet another opportunity to deliver a twenty-first century political diatribe.
3.  Ignorant Teachers-Too often History is taught by teachers who have little knowledge of it and no passion for it.  When I was in high school back in the early Seventies, coaches often were  assigned to teach History, under the assumption that anyone could teach it.  There were exceptions, and I still have fond memories of Mr. Geisler who taught American history and Mr. Vanlandingham who taught European history, but the usual level of the teaching of History was quite low.
4.  Laundry Lists-States often mandate inclusion of certain subjects in History.  This results in a laundry list approach of teaching History in which so many topics must be covered that short shrift is given to understanding a period as a whole.
Continue reading →
"In this world nothing is certain but death and taxes." Eloquent though he may be, Benjamin Franklin would have done well to add "heresy" to his infamous pair of unavoidable realities.
Philosophical preconceptions once condemned by the Church have an odd way of rearing their ugly heads. Take Manichaeanism for example. Battled by the great St. Augustine of Hippo, the Manichaean school taught the profound separation of soul and body, a dualism that has been condemned by the Church more than once throughout the centuries. With two equally powerful deities, one good and the other evil, the human person of this heresy becomes the battleground for their contest of power, with the body being the domain of evil and the soul being the domain of the good. The Christian faith, of course, has taught the contrary, the inseparable union of body and soul, both good because of their creation by the one God who is pure goodness.
I was a high school teacher of mathematics and computer science for nine years, and Manichaeanism is only one of the many heresies I see deeply imbedded in modernity, particularly amongst adolescents. In the years I spent in the classroom, the cases of academic dishonesty had noticeably gone up. What is perhaps more noticeable, however, was the change in students' reactions when the dishonesty is exposed. There was a time when the remorse was authentic, but more recently, when present at all, it seemed more like mere regret over being caught.
I found myself repeatedly in conversations about how students view the act of cheating. A colleague of mine once remarked, "I honestly do not think that the students see it as wrong." On the contrary, the students' actions do not reflect any moral confusion. After all, students will go to great lengths to see to it that they are not caught, and when they are, they will craft the most elaborate of stories to exonerate themselves. I once had a student who plagiarized a computer program off of a university professor's web site. When confronted about it, he claimed, with a great deal of confidence and conviction, that he would like to meet the professor who stole his code to post on the university web site. While the creativity is remarkable, the same cannot be said for character.
What, then, is at the root of the issue? While teachers generally recognize this as a growing and problematic trend in the education environment, they are often at a loss to explain the trend, and therefore end up remarking, "I honestly do not think that the students see it as wrong." The truth is that students do understand the difference between right and wrong, and they do understand that cheating is a morally impermissible action. The problem is not in their ethics; the problem is in their anthropology. Students are Manichaeans.
The heart of the matter is that adolescence often do not understand the profound connection between body and soul that the Christian faith has always taught. Quite the opposite, students have a tremendous ability to keep a rift between body and soul. Said differently, these adolescents do not see a connection between their actions and their personal character. While they know and understand that certain actions are morally unacceptable, they do not see these actions as reflective of their person. They sincerely believe that they are good people and that this goodness cannot be tarnished by any action.
What adolescents fail to understand is that the human person is not only the source of his actions, but is also a product of his actions. What we do is reflective of who we are, and who we are will influence what we do. Philosophically, we would say that the human person isconstituted by his actions. There is no rift between the actions of our body and mind and the state of our soul. Body and soul are mutually interpenetrating. This is the essence of the Catholic teaching on mortal sins. Because there is an indestructible link between the body and the soul, there are certain actions that can affect the very state of the soul, remove it from the state of God's grace.
We are how we act. A thief is nothing more than one who steals, and a lair is nothing more than one who lies. Similarly, a cheater is a person who cheats, and it is impossible to cheat without at the same time becoming a cheater. The student, however, does not see himself as a "cheater"; instead, he sees himself as a "good person" who happened to cheat, but the action of cheating is not reflective of his character. How is it that they are able to maintain this disconnect? It is simple: they are Manichaean. How is it that they are Manichaean? That is also simple: modernity is Manichaean, and this is perhaps the greatest heresy of our time. It is a heresy that is not only at the heart of academic dishonesty in the schools, but also constitutive of the greed and avarice in the market place, the sexual permissiveness in the media, and the utter disregard for the sanctity of life in the abortion industry.
Being a heresy, however, I have a feeling that it, like death and taxes, is inevitable. This does not mean we give up an authentic education in the virtues. It does not mean that we neglect to expose the lies for what they are. But it does mean that, while the battle has already been won on the Cross, the enemy of heresy is as certain in this world as death and taxes. Perhaps, though, heresy has more in common with death and taxes than its inevitability. "In this world" certain the trio may be; yet in the next it is certain that all three will be abolished.
I spent several days last week with my husband's high school teacher cousin and her husband who works for the teachers' union in California.  To say they are Liberal would be to undersell their political stances in the same way that calling me a Conservative wouldn't begin to cover it.  As they are nice people, it was an enjoyable weekend of back-and-forth political banter.  They support the President.  We don't.  We both knew that going in which made any mention of politics more play than work.  Neither one was going to be persuaded which made it about the intellectual exercise.
No one offered any new arguments to me until we began to discuss education.  They seemed very interested in our decision to homeschool, the book I'm writing about it, and the children we're raising.  They both conceded that we appear to be succeeding in raising and educating children who are both well-informed and socially normal.  It was then that she shook her head slightly and stated, "I think you're doing a great job at it and you obviously have a love and a passion for teaching, which is what makes it even more selfish.  Not only are you keeping money out of the schools by not putting your children in them, depriving other children of the resources which could be purchased with that money, but you're depriving those children of the opportunity to have you as a teacher."
Selfish.
It's not a new argument, to be sure.  I've been told many times that public schools are funded on a per-capita basis which means that our homeschooling keeps funds out of the public schools.  Our local school district would receive around $11,000 for each of my children per year, so by teaching them at home, I'm keeping $77,000 out of the local budget.  That money could be spent on computers, library books, or teacher salaries…or so the story goes.  In reality, I've never seen a government bureaucracy spend money that efficiently and I suspect that that $77,000 would not make much of a difference at all.
What is new to me is the idea that my teaching of my own children deprives other children of my brilliance. The social obligation which she assumed I should feel is based in her deep belief in the notion of Collectivism, the idea that what we are and what we can do somehow belongs as much to each other as it does to ourselves.  It's a sort of communism of man. It is also an ideal which is central to Liberal ideology.  It requires a moral and cultural conformity which are the antithesis of the American experiment.
In choosing to educate my children at home, I'm not making a selfish statement but an Individualist one.  It is a decision which springs from my belief that the people in my household are my primary responsibility.  It comes from the idea that God has entrusted these children to me to raise, and that while I must be concerned with the well-being of my fellow men it should not come at the expense of these children.
I have heard it argued that the Christian position should be a Collectivist one.  It is the justification many Catholics make for voting for the Democrat Party.  There is a beauty in the ideal of the Brotherhood of Man, and just enough truth in it to make it almost right.  If only it didn't require the subjugation of the family or the ownership of the individual by the group, but it does.  Their ideal would necessitate that I should turn away from the raising of my own children in favor of the need to educate the children of everyone else.  My ability to teach would be owned… and not by me.
So is it a selfish decision that I made to homeschool?  There may have been an element of that in my wanting to keep my babies at home and with me for as long as I possibly can.  On the other hand, while it may not be true for all children, this is the best choice for educating ours.  They are thriving and doing quite well as they learn at our kitchen table, much better than they would do elsewhere.  Our brief foray into traditional schooling showed us that quite clearly.  So for these children, the selfish thing would be to send them elsewhere, because giving my life over to teaching them is the task which God has given me to do.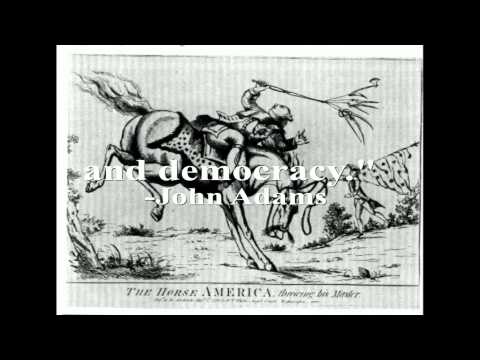 Students at Williams College this year are taking part in an experimental course on the history of American presidents from Washington and Lincoln by producing political attack ads.  Go here for a report on this novel way of learning about American history.
Continue reading →
Kyle is filled with righteous indignation against Rush Limbaugh.
In case you had any lingering doubt that Rush Limbaugh makes a good charlatan's living espousing half-baked pseudo-ideology slyly disguised as principled conservative philosophy, the winning radio host informs us that he doesn't know what Classical Studies is, but he's sure it's a clever socialist plot. His faux-ignorant blather about the uselessness and insidiousness of studying Greek, Latin, Cicero, Plato, Aristotle, Homer, Virgil, the Bible—you know, the bulwarks of Western Civilization that any conservative worth his salt should have an interest in conserving—reveals that he has no regard for the origin and history of our ideas, for the development of the intellect, or for conservatism.
The source of the indignation is a rant which Rush apparently delivered on the air a week ago. Said rant was in response to this "We Are the 99%" plea which was posted in support of the Occupy Wall Street movement:
I graduate college in 7 months with a "useless" degree in Classical Studies. I have worked very hard and am on track to graduate with highest Latin honors. I am in a Greek organization with many volunteer hours under my belt.
MY JOB PROSPECTS?
0
I am one of the lucky ones, but I am still the 99%.
Welcome to the American nightmare.
Rush responded to this plea, in part, as follows:
[reads the above quoted "We Are The 99%" piece]

Now, do you think somebody going to college, borrowing whatever it is in this case, $20,000 a year to get a degree in Classical Studies ought to be told by somebody at a school that it's a worthless degree? … [W]hy is it that no one in her life told her that getting a degree in Classical Studies would not lead to employment? In fact, how many college students do you think believe that just getting a degree equals a high-paying job? Probably a lot of them. Not that you can blame 'em. That's what they've been sold on. That's what they've been told. Ergo, that's what they expect. A college degree equals success, riches, whatever. Not work. This is key, now. Continue reading →
With the discussion relating to Catholic homeschooling last week, I was strongly reminded of this (very good) article on the future of Catholic schools in the spring issue of National Affairs which a good friend pointed me towards a while back. As the article points out, the issues facing Catholic schools are many, though perhaps the biggest are:
Public schools are no longer the explicitly Protestant institutions they were back in the 1900-1960 era
The teaching orders whose virtually free labor made Catholic schools relatively affordable in their golden age virtually ceased to exist in the decades following Vatican II
Changing demographics have moved Catholic populations away from many of the schools already built, and in this day and age building new ones is vastly more expensive
This has left many dioceses struggling with whether to shutter schools, and many of the continuing urban Catholic schools serving students who are mostly not Catholic.
The Archdiocese of New York, for example, reported in 2008 that, among its inner-city schools, nearly two-thirds of students lived below the poverty line and more than 90% were racial minorities. In Washington, D.C., as of 2007, more than 70% of students attending the lowest-income Catholic schools were non-Catholic. In Memphis's inner-city "Jubilee" Catholic schools, as of 2008, 96% of students lived below the poverty line and 81% were non-Catholic. In fact, over the past 40 years, the portion of minority students in Catholic schools overall increased by 250%, and the share of non-Catholic students increased by 500%.
Continue reading →
As we have learned, there was much hatred of Catholics by English Protestants in Maryland. One great Catholic man was able to overcome this hatred and he is one of our great patriotic heroes. His name was Charles Carroll. Charles Carroll was born in Maryland. His parents sent him to a Catholic school in France where Catholics were respected…Charles Carroll said that his greatest accomplishment was that he "practiced the duties of my religion." Many Protestants began to realize that their prejudice against Catholics was unjustified.
The sentences above begin and conclude a typical lesson in a Catholic homeschooling course on American History intended for first graders.  This is not a genre with which I have much familiarity (we're homeschooling for a few months to finish out the school year after a move), and so I thought it might be interesting to offer some comments as an outsider on the homeschooling materials we've received.
The most obvious (if superficial) feature of the homeschooling materials is that they are drenched in religious art, regardless of subject. As an alum of a mixture of public and parochial schools, I was surprised to find Spelling and Math textbooks adorned with (often very beautiful) religious art work. I don't think there is anything right or wrong with decorating textbooks in this manner, per se, but it takes some getting used to.
As the passage quoted above suggests, the next thing that I noticed is that the history narratives tend to be awash in a type of Catholic triumphalism. I like a small dosage of triumphalism as much as the next guy, but it seems to me it should used (at most) as cream or sugar in coffee; the tendency with this particular textbook is instead to include a few (uniformly favorable) facts in the ongoing account of noble-Catholics-doing-good-things.
The Wake County Board of Education is considering significantly modifying one of the largest remaining efforts at school busing for diversity — in this case, economic diversity, given that busing for racial diversity has been overturned legally.
Opponents of the planned change charge that this represents a return to segregation, but reading about the motivations of those pushing to reduce busing suggest it's more a question of individual versus collective good.
When Rosemarie Wilson moved her family to a wealthy suburb of Raleigh a couple of years ago, the biggest attraction was the prestige of the local public schools. Then she started talking to neighbors.

Don't believe the hype, they warned. Many were considering private schools. All pointed to an unusual desegregation policy, begun in 2000, in which some children from wealthy neighborhoods were bused to schools in poorer areas, and vice versa, to create economically diverse classrooms.

"Children from the 450 houses in our subdivision were being bused all across the city," said Ms. Wilson, for whom the final affront was a proposal by the Wake County Board of Education to send her two daughters to schools 17 miles from home.
Now, it's possible to read all sorts of dark racist or classist motives into these kind of conflicts, but it strikes me that the real difficult here is in reconciling private and public goods.
Continue reading →
Technological history is a unique point of view that always caught my eye.  David Deming of the American Thinker gives us a brief synopsis of his latest contribution in this genre.  Keep in mind how integral Christianity was to the recovery of Europe after the barbarian invasions and the safekeeping of knowledge by the monastic system that allowed Europe to recover and blossom into what we now call Western Civilization:
Both Greece and Rome made significant contributions to Western Civilization.  Greek knowledge was ascendant in philosophy, physics, chemistry, medicine, and mathematics for nearly two thousand years.  The Romans did not have the Greek temperament for philosophy and science, but they had a genius for law and civil administration.  The Romans were also great engineers and builders.  They invented concrete, perfected the arch, and constructed roads and bridges that remain in use today.  But neither the Greeks nor the Romans had much appreciation for technology.  As documented in my book, Science and Technology in World History, Vol. 2, the technological society that transformed the world was conceived by Europeans during the Middle Ages.
Greeks and Romans were notorious in their disdain for technology.  Aristotle noted that to be engaged in the mechanical arts was "illiberal and irksome."  Seneca infamously characterized invention as something fit only for "the meanest slaves."  The Roman Emperor Vespasian rejected technological innovation for fear it would lead to unemployment.
Greek and Roman economies were built on slavery.  Strabo described the slave market at Delos as capable of handling the sale of 10,000 slaves a day.  With an abundant supply of manual labor, the Romans had little incentive to develop artificial or mechanical power sources. Technical occupations such as blacksmithing came to be associated with the lower classes.
A WSJ article from last week puts a human face on the difference that charter schools can make for "at risk" students:
In middle school, Ivan Cantera ran with a Latino gang; Laura Corro was a spunky teen. At age 13, they shared their first kiss. Both made it a habit to skip class. In high school, they went their separate ways.

This fall, Ivan will enter the University of Oklahoma, armed with a prestigious scholarship. "I want to be the first Hispanic governor of Oklahoma," declares the clean-cut 18-year-old, standing on the steps of Santa Fe South High School, the charter school in the heart of this city's Hispanic enclave that he says put him on a new path.

Laura, who is 17, rose to senior class president at Capitol Hill High School, a large public school in the same neighborhood. But after scraping together enough credits to graduate, Laura isn't sure where she's headed. She never took college entrance exams.

The divergent paths taken by Laura and Ivan were shaped by many forces, but their schools played a striking role. Capitol Hill and Santa Fe South both serve the same poor, Hispanic population. Both comply with federal guidelines and meet state requirements for standardized exams and curriculum. Santa Fe South enrolls about 490 high school students, while Capitol Hill has nearly 900.

At Santa Fe South, the school day is 45 minutes longer; graduation requirements are more rigorous (four years of math, science and social studies compared with three at public schools); and there is a tough attendance policy.
[read the rest]
The Left in this country has been having a hissy fit over conservatives on the Texas State School Board amending the social studies standards in that state.  For example, California State Senator Leland Yee (D. San Francisco) has introduced a bill that would require the California Board of Education to be on the lookout for any Texas content in reviewing public school textbooks.  He also makes the hilarious statement that the Texas curriculum changes pose a threat "to the apolitical nature of public school governance and academic content standards in California."  This in a state where the legislature has instituted a Harvey Milk Day to propagandize students in the gay rights agenda, and where the California Education Association, the teacher's union, is the largest spender on politics in the state.
To support the meme of the Left that evil conservatives were perverting educational standards in Texas, the Washington Post wrote a hit piece that may be read here.  Ann Althouse, law professor and blogger decided to compare the claims of the Washington Post to the new standards.  Here is what she found:
Let me embarrass the Washington Post. Below, the material from the WaPo article, written by Michael Birnbaum, is indented. After the indented part, I've located the relevant quote from the Board of Education text, found here. (I'm searching 3 PDF documents: Economics with Emphasis on the Free Enterprise System and Its Benefits Subchapter A. High School; Social Studies Subchapter B. Middle School; Social Studies Subchapter C. High School.)
The Washington Post writes:
The Texas state school board gave final approval Friday to controversial social studies standards….
The new standards say that the McCarthyism of the 1950s was later vindicated — something most historians deny –…
The students are required to "describe how McCarthyism, the House Un-American Activities Committee (HUAC), the arms race, and the space race increased Cold War tensions and how the later release of the Venona Papers confirmed suspicions of communist infiltration in U.S. government…" The word "vindicated" is inflammatory and unfair. What is the Washington Post saying historians deny? One can be informed of the reality of what the Venona Papers revealed about communist infiltration into the U.S. government and still understand and deplore the excesses of "McCarthyism."
…draw an equivalency between Jefferson Davis's and Abraham Lincoln's inaugural addresses…
Students are required to "analyze the ideas contained in Jefferson Davis' inaugural address and Abraham Lincoln's ideas about liberty, equality, union, and government as contained in his first and second inaugural addresses and the Gettysburg Address." The word "equivalency" is uncalled for. The requirement is to analyze, not to be indoctrinated that the ideas are the same.
… say that international institutions such as the United Nations imperil American sovereignty…
What I'm seeing is "explain the significance of the League of Nations and the United Nations" and "analyze the human and physical factors that influence the power to control territory, create conflict/war, and impact international political relations such as the United Nations (UN), the European Union (EU), or the control of resources." Where is the language that can be paraphrased "imperil American sovereignty"?
…. and include a long list of Confederate officials about whom students must learn.
Students are required to "explain the roles played by significant individuals and heroes during the Civil War, including Jefferson Davis, Ulysses S. Grant, Robert E. Lee, Abraham Lincoln, and congressional Medal of Honor recipients William Carney and Philip Bazaar." Only Davis and Lee were Confederate officials! There is also this: "describe the role of individuals such as governors George Wallace, Orval Faubus, and Lester Maddox and groups, including the Congressional bloc of southern Democrats, that sought to maintain the status quo [in the Civil Rights Era]." That's obviously not from the Civil War, but I can see why it's annoying to Democrats.
They also removed references to capitalism and replaced them with the term "free-enterprise system."
The document on economics does use the term "free enterprise system" throughout, but students are required to "understand that the terms free enterprise, free market, and capitalism are synonymous terms to describe the U.S. economic system," so what is the problem?
Virtually everything cited in the article to make the curriculum seem controversial is misstated! Appalling!
ADDED: Birnbaum had an article in the previous day's Washington Post that does contain quotes, and these have to do with changes that went through on Thursday (and which do not — but should! — appear in the documents that are available at the Board of Education website):
Students will now study "efforts by global organizations to undermine U.S. sovereignty," an addition late Thursday evening encouraged by board member Don McLeroy (R), who has put forward many of the most contentious changes….
Another one of the seven conservative board members, David Bradley (R), added a list of Confederate generals and officials to the list of topics that students must study.
…
This provides support for Birnbaum's statement that the standards "include a long list of Confederate officials about whom students must learn." And it answers my question "Where is the language that can be paraphrased 'imperil American sovereignty'?" My criticisms about "vindicating" McCarthyism, "the equivalency between Jefferson Davis's and Abraham Lincoln's inaugural addresses," and the term "free-enterprise system" remain.
I have not been defending the Texas standards, only attacking the quality of the journalism that fails to quote or link to a text that is referred to. Birnbaum's Friday article contains some useful quotes (though still not a link to the whole text). The Saturday article was unanchored to text and forced me to look for what I could find on line. I'm also criticizing inaccurate paraphrasing, like the use of the words "vindicating" and "equivalency." Birnbaum's take on the standards might be true, but in an article that refers to a text, I do need to see the text. Paraphrasing, without the text, raises suspicions, and I don't apologize for having those suspicions.
Patrick Deneen of Georgetown University has an essay on Minding The Campus in which he argues that cultural and intellectual conservatives should be more cautious about championing Great Books type programs in colleges and universities as an antidote to the rootlessness and relativism of the modern curriculum, because the Great Books format itself is often essentially relativistic:
Most curricula in the Great Books offer the various philosophies as inherently coherent and valid systems, suggesting to each student that there is finally no basis on which to decide which philosophy to adopt other than mere preference. One must simply decide. This Nietzschean (or Schmittian) lesson is reinforced by the typical organization of such curricula (where they persist), which is typically chronological. Given that most students today have deeply ingrained progressive worldviews (that is, the view that history has been the slow but steady advance of enlightenment in all forms, culminating in equal rights for all races, all genders, and all sexual preferences), a curriculum that begins with the Bible and Greek philosophy and ends with Nietzsche subtly suggests that Nietzsche is the culmination of Enlightenment's trajectory. The fact that his philosophy is reinforced by the message that an education in the Great Books consists in exposure to equally compelling philosophies between which there is no objective basis to prefer only serves to deepen the most fundamental lesson of a course in the Great Books, which is a basic form of relativism. The choice of a personal philosophy is relative, and the basis on which one makes any such choice is finally arbitrary, the result of personal preference or attraction.