Economics
Newt Gingrich may not be my first choice this primary season, but I have a sinking feeling that left-wingers are going to help me get over whatever reservations I may have.  Newt is getting hammered for comments he made yesterday:
"Really poor children in really poor neighborhoods have no habits of working and have nobody around them who works," the former House speaker said at a campaign event at the Nationwide Insurance offices. "So they literally have no habit of showing up on Monday. They have no habit of staying all day. They have no habit of  'I do this and you give me cash,' unless it's illegal."

Gingrich lately has been unspooling an urban policy, beginning with his comments at Harvard University last month when he discussed child labor laws. "It is tragic what we do in the poorest neighborhoods," Gingrich said then, "entrapping children in, first of all, child laws, which are truly stupid."

Children in poor neighborhoods, he said, should be allowed to serve as janitors in their schools to earn money and develop a connection to the school.
Yes, what an absolutely crazy notion – allowing kids to develop a work ethic early in life.  I mean it's not like we've trained an entire generation of people to just simply expect handouts: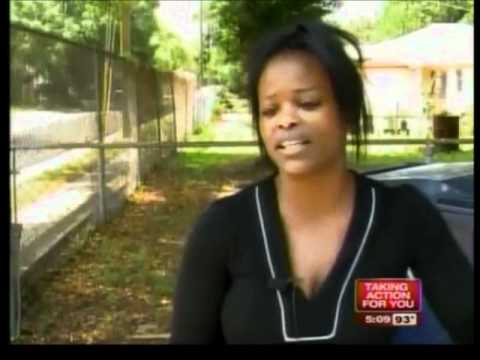 "Somebody needs to be held accountable, and they need to pay."
But yes, let's attack Newt Gingrich for suggesting that young people develop work skills at an early age.
I also wonder how many socially "moderate," economically "conservative" types will see this video and grasp that inconsistency.  Maybe Rick Santorum and Jim DeMint have a point after all.
UPDATE:
Thinking this post (written last night) over again in the light of morning, it strikes me that while getting a lot of the real text out there is doubtless is a real service, many people simply won't read the whole thing, so I'm adding the following summary bullets at the top. The document:
- Blames easy money and easy credit for the origins of the global financial crisis (classic Austrian business cycle explanation)
- Criticizes a "liberalist approach" to avoiding intervention and the failure to bail out Lehman Brothers (notes later that financial institutions should be bailed out on condition of contributing to the real economy through "virtuous behavior")
- Notes that globalization has been a huge benefit to many, but has left others behind
- Calls for people to remember spiritual and ethical considerations rather than putting their hope in technocracy
- Expresses concern that speculation has hurt global markets and the developing world in particular
- Praises the G7 and G20
- Suggests the need for a global "authority" stronger than the UN or IMF
- Says that such a world authority would have to be voluntary in nature, not use force or compulsion, and would probably start as an association of a smaller number of nations (like the G20 or EU)
- Expresses concern that financial markets have grown faster than "real markets"
- Endorses the idea of a world central bank
- Lists as purposes of a world authority and central bank that it would: 1) encourage free trade and efficient markets, 2) prevent excessive government deficits, 3) pursue sound money, 4) prevent speculation and excessive credit, 5) fund itself via a financial transaction tax
Now on to the detailed post.
---
If my circle of Catholic acquaintance on Facebook is any guide, there's been a fair amount of buzz going around about
the "note" released Monday by the Pontifical Council for Justice and Peace: TOWARDS REFORMING THE INTERNATIONAL FINANCIAL AND MONETARY SYSTEMS IN THE CONTEXT OF GLOBAL PUBLIC AUTHORITY
. Those of a more left-leaning description did some preemptive crowing that this would "put the pope to the left of Nancy Pelosi", but having downloaded a copy of the full document yesterday I figured I'd avoid any commentary, read the document cold, and post thoughts on the text itself.
First, a little context: This document was written by the Vatican's Pontifical Council for Justice and Peace, an office responsible for providing thought on social justice issues. This is, thus, not something written by the pope, but it does come from people that Benedict XVI has put in charge of thinking on political and economic issues. The document itself is fairly short and less densely written than most encyclicals. Given what it covers, it seems to me that there's not really any teaching presented here, per se, but rather an attempt to summarize the understandings of certain experts about the current global economic situation, and then to apply well established Catholic moral teachings to the current world situation.
Without getting further into editorializing, I'm going to work through a number of quotes from the text while providing some notes with my own thoughts on it. I've preserved the numbered headings of the original document. (The document is in the block-quote indents, my notes are in the out-dents.)
1. Economic Development and Inequalities
In material goods markets, natural factors and productive capacity as well as labour in all of its many forms set quantitative limits by determining relationships of costs and prices which, under certain conditions, permit an efficient allocation of available resources.
This is a fairly standard observation, but as a pricing guy I found it interesting that one of the first things in the document was a note to the efficiency of price as a means of achieving efficient markets.
In monetary and financial markets, however, the dynamics are quite different. In recent decades, it was the banks that extended credit, which generated money, which in turn sought a further expansion of credit. In this way, the economic system was driven towards an inflationary spiral that inevitably encountered a limit in the risk that credit institutions could accept. They faced the ultimate danger of bankruptcy, with negative consequences for the entire economic and financial system.
…
The speculative bubble in real estate and the recent financial crisis have the very same origin in the excessive amount of money and the plethora of financial instruments globally.
This is interesting in that it is an essentially Austrian account of the sources of the financial crisis: blaming it on easy money and easy credit. As Blackadder observed a while back, this wouldn't be the first time that a Vatican official has taken an explicitly Austrian (and anti-Keynsian) stance on economic issues.) Continue reading →
There's some consternation in conservative (and other) circles about tax reform proposals that would eliminate the home mortgage interest deduction.  The deduction is eliminated in most flat tax proposals, though it is not eliminated in the plan Governor Perry laid out today.
It seems to me that, at least in the abstract, a tax reform measure that lowered rates and eliminated such deductions would be fair.  To me all these credits are just a form of social engineering through the tax code.  Believe me, I benefit from these credits and so it would probably be against my self interest to see them go.  On the other hand, my overall rate would decline, so it wouldn't be a catastrophic change for me.
At any rate, opponents of eliminating this deduction categorically state that it would depress home sales and force others into bankruptcy.  This seems . . .  overstated.  The deduction certainly had no influence on my decision to buy a home, and even if I lost the deduction without a concurrent rate decrease it would hardly force me out onto the streets.  Believe me, I like getting that extra money back, but it isn't that much money.
Maybe I'm missing something here and the deduction has a much greater influence on people's decisions to buy or rent than I know.  And maybe I'm just one of those "fat cats" Mitt Romney thinks are the ones who would be the sole beneficiaries under Perry's plan.  But I fail to see how this simple credit or deduction is that much of a factor in home buying decisions.
I would love feedback on this one.
The old saw is that there are lies, damned lies, and statistics, as if statistics were in some way a variety of lie. Of course, the issue is not so much that statistics are lies, as that statistics represent an attempt to simply quantify a terribly complex reality, and with simplification comes the opportunity for error — often error confirming the biases of the person doing the analysis.
The other day I ran into a very interesting exploration of one of those statistics which is often discussed — that "more families are in poverty" after the last three decades than was the case in the past. In 2006 Hoynes, Page and Stevens authored a paper entitled "Poverty in America: Trends and Explanations" which was published in the Journal of Economic Perspectives. One of the interesting things they do is look at the trends in poverty by family type. The findings are fascinating:
Last week, Alex of Christian Economics wrote a piece arguing, on the basis of both catholic social teaching and modern monetary theory, for the government to act as an employer of last resort. In this post, I'd like to respond to several aspects of his argument. This kind of exchange is always challenging as on the one hand I want to give the fullest possible justice to Alex's argument, but on the other in an internet debate it seems impossible to respond to every point without both sides getting totally bogged down in novel-length posts. As such, this post will be comprised of several titled sections dealing with different aspects of Alex's post which I thought most interesting to present counter-arguments to.
The Purpose of Unemployment: Why Looking For Work Is Work
Just a couple months into my first full time job, I was laid off. It was 2000 and the tech bubble was in the middle of bursting, and I was a college senior trying to work full time while finishing off my last few classes. The web hosting company that I was working for had built itself on an unsustainable business model so one day my whole office showed up to work and found out that every single one of us was laid off. Even though I was young enough and my expenses were low enough that I could weather joblessness fairly easily (despite not qualifying for unemployment since I hadn't been working the job long enough) if was definitely one of the uncomfortable experiences of my working life. Looking at the job listings was infuriating — it seemed like there were dozens of jobs that I could do (and, of course many, many more which required experience or qualifications I didn't have) but they remained steadfastly silent as I sent out applications and resumes. It only took me a few weeks to find a part-time job at similar wages, and only a month longer to find a full time job that actually paid slightly more than the job I'd been laid off from, but it seemed like a very long time.
I bring up the personal angle because it seems to me that job searching serves very different purposes for the individual job hunter and for society as a whole. Continue reading →
Via Greg Mankiw comes this stark chart from Tino Sanandaji of Super-Economy, it shows non-defense spending as a percentage of US GDP over the last 35 years.
A few things to note:
Continue reading →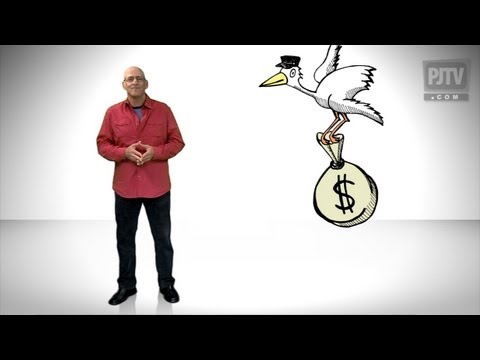 I take off my hat to you Klavan on the Culture for making the effort, but it will take more than that to get through to people who believe that infinite wealth can be produced by government fiat.  Exhibit A is a plan to solve the national debt, read all about it here, which is quite popular among the people who call themselves "the reality-based community".   Pixies, unicorn dust, Obama is a great President and the government is a cornucopia of infinite largesse: many leftists in this country would sooner see us do a replay of the Great Depression than give up such delusions.
Paul Krugman recently did a Five Books interview with The Browser, talking about his five favorite books. The books are: Asimov's Foundation series, Hume's An Enquiry Concerning Human Understanding, two books by Lord Keynes, and a book of essays by economist James Tobin, one of Krugman's old teachers. Of Foundation he says:
This is a very unusual set of novels from Isaac Asimov, but a classic. It's not about gadgets. Although it's supposed to be about a galactic civilisation, the technology is virtually invisible and it's not about space battles or anything like that. The story is about these people, psychohistorians, who are mathematical social scientists and have a theory about how society works. The theory tells them that the galactic empire is failing, and they then use that knowledge to save civilisation. It's a great image. I was probably 16 when I read it and I thought, "I want to be one of those guys!" Unfortunately we don't have anything like that and economics is the closest I could get.