Easter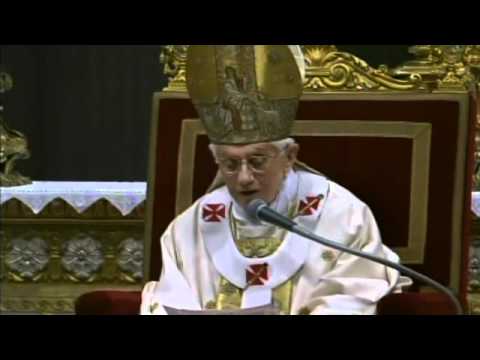 Dear Brothers and Sisters,
  Easter is the feast of the new creation.  Jesus is risen and dies no more.  He has opened the door to a new life, one that no longer knows illness and death.  He has taken mankind up into God himself.  "Flesh and blood cannot inherit the kingdom of God", as Saint Paul says in the First Letter to the Corinthians (15:50).  On the subject of Christ's resurrection and our resurrection, the Church writer Tertullian in the third century was bold enough to write: "Rest assured, flesh and blood, through Christ you have gained your place in heaven and in the Kingdom of God" (CCL II, 994). Continue reading →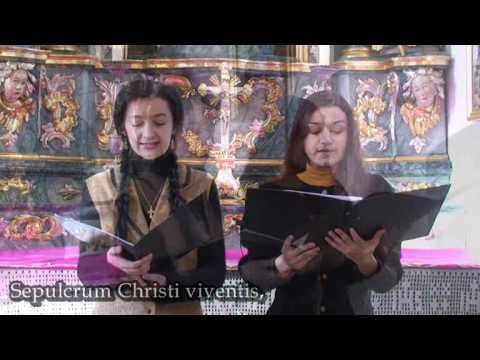 O Christ, You Saviour of the world, merciful Creator and Redeemer, the only offspring from the Godhead of the Father, flowing in an indescribable manner from the heart of Your Parent, You self-existing Word, and powerful from the mouth of Your Father, equal to Him, of one mind with Him, His fellow, coeval with the Father, from whom at first the world derived its origin!
You suspend the firmament, You heap together the soil, You pour forth the seas, by whose government all things which are fixed in their places flourish. Who seeing that the human race was plunged in the depth of misery, that You might rescue man, Yourself also became man: nor were You willing only to be born with a body, but You became flesh, which endured to be born and to die. You undergo funeral obsequies, Yourself the author of life and framer of the world, You enter the path of death, in giving the aid of salvation. Continue reading →
Thou art holy, Lord God, who alone workest wonders. Thou art strong. Thou art great. Thou art most high. Thou art the Almighty King, Thou, holy Father, King of heaven and earth. Thou art the Lord God Triune and One; all good. Thou art good, all good, highest good, Lord God living and true. Thou art charity, love. Thou art wisdom. Thou art humility. Thou art patience. Thou art security. Thou art quietude. Thou art joy and gladness. Thou art justice and temperance. Thou art all riches to sufficiency. Thou art beauty. Thou art meekness. Thou art protector. Thou art guardian and defender. Thou art strength. Thou art refreshment. Thou art our hope. Thou art our faith. Thou art our great sweetness. Thou art our eternal life, great and admirable Lord, God Almighty, merciful Saviour.
                                                              Saint Francis of Assisi
Something for the weekend.  Tantum Ergo.  It says something vastly significant about the Church that perhaps the greatest intellect of all time, Saint Thomas Aquinas, was not only a Doctor of the Church, but also capable of writing this magnificent hymn.  On December 6, 1273, a few months before his death, Saint Thomas had a mystical experience while saying mass.  He stopped writing at this point, saying that all that he had written was mere straw in comparison to what had been revealed to him.  In Easter we celebrate that the God who made the Universe, died for each and every one of us and rose from the dead to deliver us from sin and death.  Our intellects, through revelation, teach us much about that God.  However, the love He has for us teaches us so much more.  Easter is an everlasting reminder of that love and for those who embrace God's love and grace, each day truly is Easter.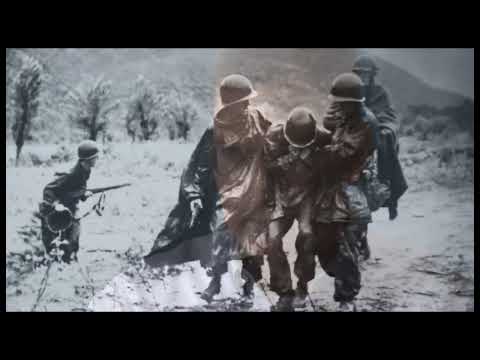 On Easter Sunday 1942 Father Emil Kapaun, the POW Servant of God  I have written about here, here , here and  here delivered an Easter Sermon.  Go here to read it.
Nine years later, shortly before his death in a Chinese prisoner of war camp, he preached another Easter sermon.  Before a crude wooden cross  he gave an unforgettable sermon on the Passion of Our Lord and led the rosary using a barbed wire rosary he had made from the wire that ringed the camp.  Suffering from dysentery, pneumonia and an infection in one of his legs and in his eyes and so weak he could barely stand, he somehow found  the strength to help his men,  in the midst of their misery, to recognize the boundless joy of Easter.  In many ways the entire life of Father Kapaun was a joyful sermon on Easter.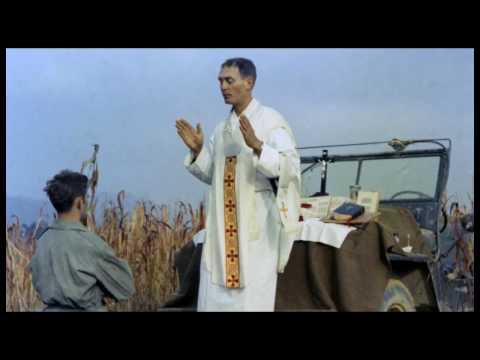 In recent years Halloween has gone from a primarily child-oriented holiday to an occasion of commercial importance comparable to Christmas or Easter. National retail sales figures indicate that Halloween is the 6th biggest holiday for retailers — behind Christmas, Valentine's Day, Easter, Mother's Day and Father's Day — and rapidly gaining ground, particularly among young adults.
The trend has now sparked a movement of sorts — led by the Spirit Halloween retail chain — to move Halloween permanently to the last Saturday in October. Their online petition at this link (http://www.spirithalloweekend.com/ ) asks Congress to lend its official endorsement to the change, although that would not be strictly necessary since Halloween is not a federal or national holiday.
Mr. Wilson first came on my radarscope when he wrote in 1990 what I perceived to be a fairly nasty biography of C. S. Lewis which I thought was actually much more about Wilson's dislike of Christianity.  At the time of writing the book on Lewis, Wilson was an angry atheist.  He had been an Anglican, a Catholic, an Anglican, and then an atheist.  In 1991 he wrote a short volume, 53 pages, entitled Against Religion in which he declared that the love of God was the root of all evil.  An interview from his atheist days is here.
On this Easter, I would like to join in a commendation of Captain Richard Phillips — profiled here in the New York Times.
According to Reuters, when the U.S. Cargo ship Maersk Alabama was attacked by Somalian pirates on Wednesday, Captain Phillips told his crew to lock themselves in the cabin and offered his own life in exchange for their safety.
Is there anyone who is a devout lover of God?
Let them enjoy this beautiful bright festival!
Is there anyone who is a grateful servant?
Let them rejoice and enter into the joy of their Lord!
One of our reasons for being here on The American Catholic is to provide a forum for spirited yet respectful discourse on the often controversial intersection of Catholicism and civic life. I know I very much enjoy the controversies here, and I've learned a lot from the other writers and commenters here over the last seven months.
However, there is a time and place for everything, and as we enter the most sacred period of the year, there's been discussion among our contributors about instituting an Easter Peace of sorts. We will not be closing comments, however we would respectfully ask that readers consider adopting a more restrained tone between evening of Holy Thursday and the morning of Easter Monday. (If you find the time to read at all.)
All new posts during that time will be on Holy Week related themes.
From the writing team: A blessed Triduum and Easter to all our readers.
As we enter into the Holy Triduum, I'd like to invite a reading of Pope Benedict's catechesis given during yesterday's general audience, appropriately deemed by Sandro Magister "A Handbook for Holy Week":
Dear brothers and sisters, Holy Week, which for us Christians is the most important week of the year, offers us the opportunity to be immersed in the central events of Redemption, to relive the Paschal Mystery, the great mystery of the faith. Beginning tomorrow afternoon, with the Mass "In Coena Domini," the solemn liturgical rites will help us to meditate in a more lively manner on the Passion, Death and Resurrection of the Lord in the days of the Holy Paschal Triduum, fulcrum of the entire liturgical year. May divine grace open our hearts to comprehend the inestimable gift that salvation is, obtained for us by Christ's sacrifice. [Read the rest]
(The homilies of Pope Benedict XVI for Holy Week 2009 will be made available here, on the Vatican website).