Dry Humor
Less than two months after President Obama visited the Jefferson North Assembly Plant in Detroit to highlight the billion dollar government bailout of Chrysler, Chrysler UAW workers were caught on tape drinking alcoholic beverages on a 30 minute lunch break.  Not to mention what looks like marijuana joints in between swigs of grog and then littering a public park with the empties.
That's a nice liquid lunch… if it were a public holiday!
(Hat Tip:  Mark Shea)
As a person who has voted for a Republican, I am a fascist. As you may know, fascists want to control every aspect of people's lives (and I don't want to hear any fancy political science definitions to the contrary). With the college football season starting tonight and professional football starting a week from now, it is the perfect time to consider the ethical approach Catholics must take towards professional football. I have attempted this once before, but like Cassandra, no one really listened to my wise teachings. Therefore, I must witness once again by examining afresh all the professional football teams in light of Catholic teaching in order to determine whether Catholics may root for them while avoiding the fires of hell.
Salvete TAC readers!
Here are my Top Picks in the Internet from the world of the Catholic Church and secular culture:
1. On ABC's "This Week" this past Sunday Arianna Huffington, of the Huffington Post accused Glenn Beck of "inciting the American people" to commit violence against Obama by talking about "people being slaughtered."
Here is Glenn Beck's response from last night:
Avatar, a film produced by James "I found the tomb of Jesus" Cameron, is being spoofed by the people over at Big Hollywood with clips from the low-brow film Team America.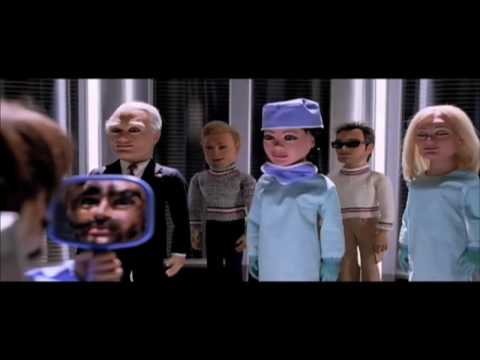 (Biretta Tip: Big Hollywood)