Dissident Catholics
After the breaking news that showed direct links between John Carr, a top executive of the U.S. Conference of Catholic Bishops, with pro-abortion groups dating back 30 years, John Carr has denied any wrong doing.
Below watch the full eight minutes for the most current update of this USCCB scandal on RealCatholicTV.com's Daily Catholic News Roundup and The Vortex.  Vic Faust and Michael Voris will report how both the USCCB and the pro-abortion group scrubbed their websites simultaneously to hide any connection they had with each other plus much more.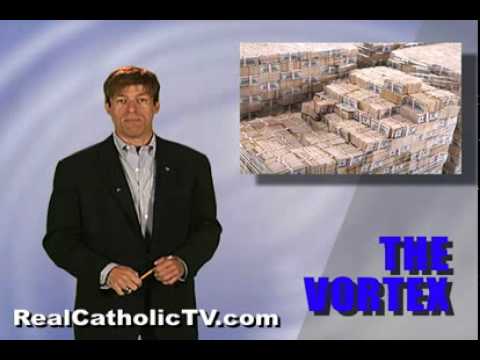 French Catholics let a "trendy" bishop know what they think of his frivolity and sacrilege: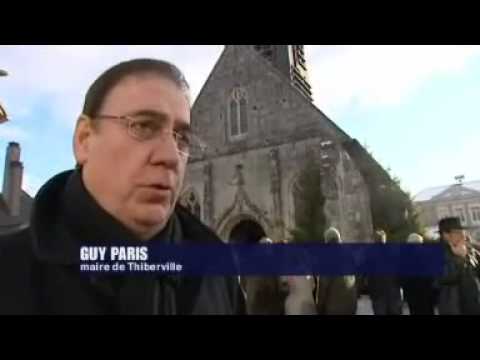 For an English language interpretation of events, see this article by Damian Thompson of the UK Telegraph.
French people are often stereotyped by the American media as cowards, willing to surrender at the first sign of trouble. In this case, these French Catholics have displayed more backbone than many Americans faced with similar nonsense. To them, and to their traditional priest, Fr Francis Michel, go my solidarity and prayers. Keep your chin up!
P.S. – if you're on facebook, here is Mr. Michel's support group.
America, the Jesuit magazine, has an article against the new Roman Missal translation which attempts to rectify some of the truly wretched translations that the English speaking peoples of the world had foisted upon them in the Sixties.  The piece is written by Father Michael G. Ryan.  Little did he know that he was going to be subject to one of the best fisks ever delivered by the Master of the Fisk, Father Z.
"What if we, the parish priests of this country who will be charged with the implementation, were to find our voice and tell our bishops that we want to help them avert an almost certain fiasco? What if we told them that we think it unwise to implement these changes until our people have been consulted in an adult manner that truly honors their intelligence and their baptismal birthright? [What would that entail, this "consulting our people"?  Would that mean, what… having our people do the translation?  Would it involve, what… voting?] What if we just said, "Wait, not until our people are ready for the new translations, but until the translations are ready for our people"?  [How would that work, exactly?]
Heeding Our Pastoral Instincts [Two really precise terms there!]
The bishops have done their best, [But apparently, they did a pretty bad job of it, according to the writer.  Maybe "our people" can do a better job of making these decisions.  Right!  The bishops shouldn't decide!  "Our people" should decide!  Down with the bishops!  Up with "our people"!  UNITE!  Crush the IMPERIALIST…. er um… okay… sorry…. I digress….] but up to now they have not succeeded. Some of them, led by the courageous and outspoken former chairman of the Bishops' Committee on the Liturgy, Bishop Donald Trautman of Erie, Pa., [ROFL! You knew his name would pop up, right!] tried mightily [What a Hercules, he!  What a David!  What a …  er… um…. sorry….] to stop the new translation train but to no avail. The bishops' conference, marginalized and battle-weary, allowed itself slowly but steadily to be worn down. [By those wicked new translation loving types!  DOWN WITH THEM!] After awhile the will to fight was simply not there. Acquiescence took over to the point that tiny gains (a word here, a comma there) were regarded as major victories. Without ever wanting to, the bishops abandoned their best pastoral instincts and in so doing gave up on the best interests of their people.  [The writer is pretty worked up.]"
Go here to read the whole fisk.  It is not to be missed.
With the recent scandals rocking the Catholic Church here in America as in President Obama receiving an honorary degree at the University of Notre Shame to House Speaker Nancy Pelosi claiming that abortion is an open-ended issue in the Church, we have seen a reemergence of ecclesial leadership on behalf of our shepherds.  Many bishops have awoken to the fact that being "pastoral[1]" has been a remarkable failure in resolving the deviancy emanating from Catholics and Catholic institutions.
The upsurge of young adults rediscovering their faith to the excellent parenting of Catholic families in raising fine orthodox Christian children, we have seen what is only the beginning of a Catholic renaissance here in America.  And let us not forgot the ever faithful cradle Catholics among us that have contributed in keeping the faith in the tumult arising from the Second Vatican Council to today.
[Updates at the bottom of this article as of 8:31pm CDT AD 9-30-2009 shows alternatives  --other than Komen-- for fundraising activities related to Breast Cancer research that are Pro-Life in their outlook]
The Susan G. Komen for the Cure (Komen) is an organization that funds breast cancer research.  This noble effort by Komen to save the lives of both women and men who are afflicted with breast cancer is tainted by their funding of abortion via Planned Parenthood.
Each year Catholics and most other Christians raise their concerns about supporting Komen specifically because Komen donates money to Planned Parenthood.  Catholics and most other Christians unknowingly assist Komen in their fundraising efforts which goes against the teachings of Jesus as stated in the Fifth Commandment of "You shall not kill".
Due to this criticism attributed to Komen in funding abortion, Komen released an open letter in March 2009 concerning their relationship with Planned Parenthood.  In this open letter they defended their donations to Planned Parenthood raising three (3) reasons why it is acceptable to continue to donate money to Komen even though they provide funding to abort innocent unborn children.
I will address their open letter with their three (3) reasons here:
Frances Kissling, former head of pro-abort Catholics For a Free Choice, mourns the passing of abortion champion Ted Kennedy here.
"On the right to choose abortion, he was fully pro-choice. He supported the right of women who got their medical care from the government whether they were federal employees, in the military or on Medicaid to the same right of conscience that women with their own money or private insurance have.  And, on every other issue related to reproductive health and rights, he voted for women.
Part 7 of my continuing series commenting upon the follies of modern day Jesuits.  None of the following of course applies to Jesuits who are orthodox in their faith and are often among the harshest critics of the antics perpetrated by their brethren.  An editorial in America, the Jesuit magazine, expresses concern about the dangers of polarization in the Catholic Church in America.   Father Z, the Master of the Fisk, in one of his finest efforts, gives the editorial a fisking to remember here.
Miguel H. Diaz has been chosen by President Obama, peace be upon him, as the new ambassador to the Holy See.  The
secular media and Catholic Left has been hailing Mr. Diaz as a Rahner scholar and "pro-life" Democrat.  Jesuit Father James Martin of America magazine, who recently claimed that Obama is not pro-abortion, has praised Mr. Diaz for being a Latino, in addition to being a "faithful" Catholic and for receiving a degree from the University of Notre Dame.
Abbot John Klassen of St. John's Abbey had this to say about Mr. Diaz's Latino and theological credentials [emphasis mine]:
"He is a strong proponent of the necessity of the Church to become deeply and broadly multi-cultural [I guess we need priestesses to be more multi-cultural], to recognize and appreciate the role that culture plays in a living faith [sounds too much like a living, breathing constitution]. Born in Havana, Cuba [Being born in Havana, Cuba is a good start in creating his Latino credentials.], he is a leading Hispanic theologian in United States."
Professor Douglas Kmiec recently gave a "reflection" over President Obama's speech at the University of Notre Dame last week. No surprises there. It appears that Kmiec is still campaigning to be Ambassador to the Holy See. But this was not his point here. We might call that a "background fact."
Still obsessed with statistics and raw data, he noted that the President received the vote of 54% of self-identified Catholics on November 4, 2008 in the presidential election and that more than two-thirds of Catholics supports the Obama Administration. Why? Social justice–which includes a litany of issues that we terribly are far behind on because of "conservative partisans" who wish to keep Catholics in a "one-issue pocket," which, in turn explains the "neglect" of social justice matters in "far too many parishes."
Obama at Notre Dame: Incomplete Eloquence by Prof. Douglas Kmiec
The presidents were there in splendid form; the bishops were not.

Three presidents stood upon the stage: Father Jenkins, the embodiment of academic integrity informed by faith; Father Hesburgh, Notre Dame's president emeritus and civil rights champion, and Barack Obama, whose inauguration just months earlier was greeted with virtual national euphoria, but whose visit to campus was claimed to be "in defiance of church teaching."

And the bishops? Sadly absent. Some, no doubt, honestly believed the President to be their antagonist. Most were silent. Notwithstanding repeated entreaties, the pastoral shepherds of the Church chose not to extend a simple pastoral blessing upon the graduates of the flagship Catholic university in America and their families.
Doug Kmiec has a rather bizarre article up at America entitled The Case For Empathy: Why a Much-Maligned Value Is a Crucial Qualification for the Supreme Court. If the article is any indication, I suppose we should be thankful Obama didn't make any off-hand remarks suggesting 'creativity' or 'imagination' were traits he would look for in a potential Supreme Court justice, if only because it might have lead to more essays like this one. After some preliminary gushing about, you guessed it, empathy, Kmiec explains what an empathetic justice would accomplish:
To do this, it is possible that [Obama] will mine for legal talent in unusual places, but it is more likely he will attempt to find a nominee with appellate court experience whose skill set also shows the capability of challenging methods of interpretation that otherwise wouldn't give empathy the time of day. If Obama succeeds even with this more limited challenge,he will have exploded the notion  that swapping out a Souter for a new, most likely younger and intellectually energetic, justice is without effect.
Father Z plays whack-a-mole here with the attack on Mary Ann Glendon by Catholic Democrats, a group which has experienced a ferocious fisk from him before.   Jay Anderson at Pro Ecclesia has some perceptive thoughts in his post "… Dollars to Doughnuts …" regarding the attacks on Mary Ann Glendon now coming from some elements of the Catholic Left.
Catholic Democrats come to the defense of their leader in regard to Georgetown and Notre Dame and run into a buzzsaw named Father Z here.
Update:  Good analysis of why Catholic Democrats and other Obama-philes are so concerned about the fallout from Notre Dame is given here by the always readable Damian Thompson across the pond at his blog Holy Smoke.