Discrimination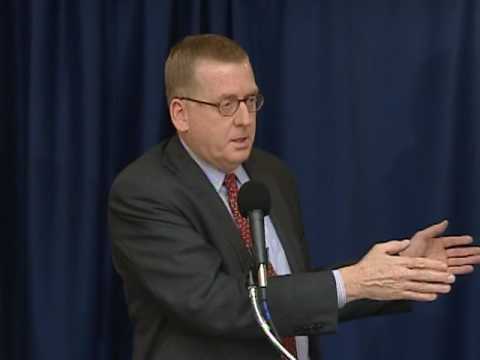 Back in 1979 I was one of the founding members of the Christian Legal Society at the University of Illinois.  Yesterday, the Supreme Court ruled 5-4 that the Hastings College of Law at the University of California was within its rights to deny recognition to the Christian Legal Society because the group requires that members agree, among other principles, that sexual activity outside of marriage between a man and a woman is sinful, and that members must be Christians.  Hastings contended that these principles violated the open membership policy of the university, in that it would discriminate against prospective members on the grounds of religion and sexual orientation.  Go here to read the decision.
Justice Alito, joined by Chief Justice Roberts, Scalia and Thomas, wrote a thought provoking dissent.
The proudest boast of our free speech jurisprudence is that we protect the freedom to express "the thought that we hate." United States v. Schwimmer, 279 U. S. 644, 654–655 (1929) (Holmes, J., dissenting). Today's decision rests on a very different principle: no freedom for expression that offends prevailing standards of political correctness in our country's institutions of higher learning.
I would like to think that I rarely, if ever, use my privileges here to get on a "soapbox" or as a means to be politically partisan and issue an attack on any person or group. Similarly I hope the subject that I am undertaking reflects my commitment. I would like to admit in regard to the subject that I am terribly biased and I don't think I am wrong about the matter. I am no source of infallibility, obviously; everyone is free to contradict me. I will passionately disagree, but will respect everyone's right to intellectual freedom presupposing the same respect.
My self-identification as a Democrat is no secret. After President Obama was elected last November, I was hopeful, that despite his horrific position on life issues, a Democratic Administration and Congress would be able to go, in what I deem, a positive direction on many issues. One of these issues, I hoped, would be repealing "Don't Ask, Don't Tell."
President Obama on the campaign trail reiterated how he supported "equality" for gay and lesbian Americans. While his definition of "equality" is incompatible with my Catholic faith, I find the matter of "Don't Ask, Don't Tell" one in which good Catholics may disagree on and it is one I thought the President and I agreed. Let me clarify: I do not march in GLBT parades or belong to any of their advocacy groups.
Just yesterday I learned that allegedly, 619 individuals were discharged last year from the military under the "Don't Ask, Don't Tell" policy. I won't address those 619 discharges because I do not know any of the details to cast any sensible judgments.
However, it so happens that just yesterday a White House official indicated that there were no plans in the foreseeable future to repeal "Don't Ask, Don't Tell." (cf. Barack Obama campaign promises).
So, why does this bother me so much?