Democrats
Open Thread, anything and everything.
(Biretta tip:  Lucianne)
The Governors office and both chambers of the Washington State legislature are currently under Democratic control. Years of spending on European style socialist programs have created a budget deficit. The Democrats have decided instead of cutting or trimming their state programs whey will instead add a beer tax (and more) to compensate for the budget shortfall.
Republicans don't have all the answers either.  But you know (most times) it won't be taxes that they turn to to solve a budget deficit.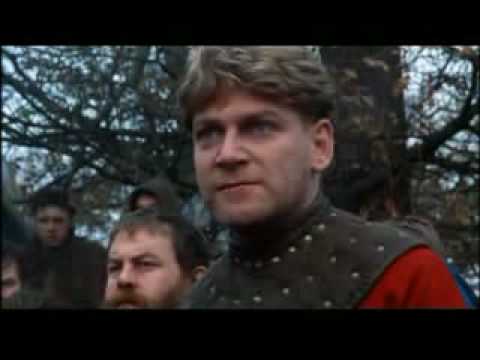 I have never served in combat or been in a warzone for which I thank God.  However, many of my friends are veterans of combat in conflicts stretching from World War II to Iraq.  Such an experience marks them.  They tell me that they have some of their best memories from their time in service, along with some of their worst.  It is a crucible that they have passed through which is hard to completely convey to someone like me who has never gone through it.  Usually they do not speak much of it, although often I have seen a quiet pride when they do speak about it:  a knowledge that they were given a test on their passage through life and made it through, mingled with sadness for their friends who were lost.  They belong to the exclusive club of those called upon to put their lives on the line for the rest of us.  They are entitled to respect for their service, whether they are given that respect by the rest of us or not.
Therefore I take a very dim view of anyone who seeks entry into their ranks under false pretences.  The New York Times has revealed that Richard Blumenthal, Democrat Attorney General of Connecticut and candidate for the Democrat nomination for the US Senate is one such person:
At a ceremony honoring veterans and senior citizens who sent presents to soldiers overseas, Attorney General Richard Blumenthal of Connecticut rose and spoke of an earlier time in his life.
We have learned something important since the days that I served in Vietnam," Mr. Blumenthal said to the group gathered in Norwalk in March 2008. "And you exemplify it. Whatever we think about the war, whatever we call it — Afghanistan or Iraq — we owe our military men and women unconditional support."
There was one problem: Mr. Blumenthal, a Democrat now running for the United States Senate, never served in Vietnam. He obtained at least five military deferments from 1965 to 1970 and took repeated steps that enabled him to avoid going to war, according to records.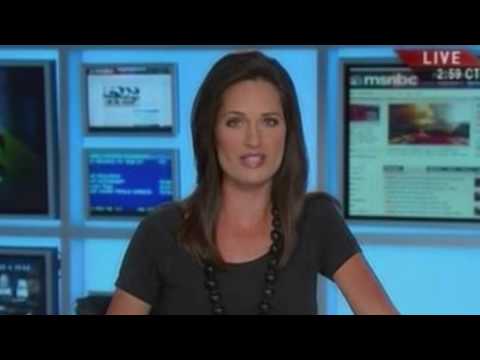 A round up of various political items of interest:
1. We lead off with the above video.  Contessa Brewer, MSNBC's representative journalist for the empty-headed bimbo demographic, is just so darned ticked off that the Time's Square Would Be Bomber turned out to be a jihadist and not, presumably, some more politically correct villain.  This perhaps is of limited political significance, other than to demonstrate yet again that MSNBC should only be viewed for purposes of unintentional humor.
2. David Obey (D. WI.) announced his surprise retirement.  When Obey was first elected to Congress in 1968 I was 11 years old.  Needless to say, it is long past time for him to be moving on to other things after 42 years, but his retirement this late in the campaign season indicates to me that this was not planned far in advance, and probably was due to the fact that he was facing a tough race and the prospect of the House flipping to the Republicans. This is bad news for the Democrats as it puts one more Democrat seat in play and is yet another sign of the political disaster awaiting the Democrats in November.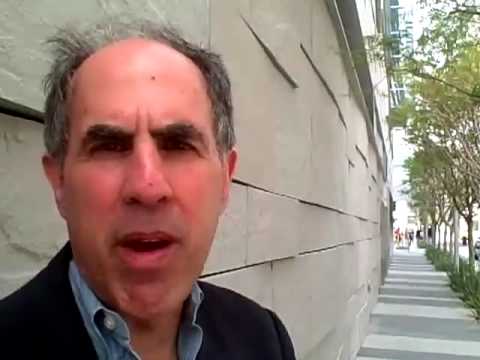 Mickey Kaus, blogger and writer, is running against Barbara Boxer in the Senate primary in California.  I have read with enjoyment his KausFiles for years.  Alas, Mr. Kaus is not pro-life.  If he were, I could imagine myself possibly voting for him.  He is taking on some of the major shibboleths of his party.  Here are a few examples:
"Yet the answer of most union leaders to the failure of 1950s unionism has been more 1950s unionism. This isn't how we're going to get prosperity back. But it's the official Democratic Party dogma. No dissent allowed.
Government unions are even more problematic (and as private sector unions have failed in the marketplace, government unions are increasingly dominant). If there are limits on what private unions can demand — when they win too much, as we've seen, their employers tend to disappear — there is no such limit on what government unions can demand. They just have to get the politicians to raise your taxes to pay for it, and by funding the Democratic machine they acquire just the politicians they need.
Some Democrats think that the Arizona law cracking down on illegal aliens will save them from electoral disaster in November.  They think this will rile up the Hispanics, and to fan the flames a few Democrats are making free with their favorite epithet against those who oppose them, Nazi.
I think that these Democrats are pursuing a losing hand on this issue.  Illegal immigration is extremely unpopular in this country and overheated epithets will simply further energize the conservative base.  More to the point, this election is going to be fought on the economy and government spending, and the Democrats are in dire shape on both those issues.  In regard to the immigration issue, I think there is evidence that some Democrats understand that rather than a gift this could be an electoral landmine.  This AP story here indicates that Obama concedes that Congress may not have the political appetite for immigration reform anytime soon, and notes the type of legislation that the Democrats propose eventually may ostensibly put enforcement before amnesty:  "An immigration proposal by three Democratic senators calls for more federal enforcement agents and other border security-tightening benchmarks before illegal immigrants could become legal U.S. residents, according to a draft of the legislation obtained Wednesday by The Associated Press. The bill is being developed by Reid of Nevada, Chuck Schumer of New York and Robert Menendez of New Jersey."
In an earlier post this week I quoted my favorite living historian Victor Davis Hanson on the issue of illegal immigration.  Here are his current thoughts on immigration as a political issue in the Fall:
A Losing Political Issue
The politics of illegal immigration are a losing proposition for liberals (one can see that in the resort to euphemism), even if they don't quite see it that way. Here are ten considerations why.
Law?—What Law?
First, there is the simplicity of the argument. One either wishes or does not wish existing law to be enforced. If the answer is no, and citizens can pick and chose which laws they would like to obey, in theory why should we have to pay taxes or respect the speed limit? Note that liberal Democrats do not suggest that we overturn immigration law and de jure open the border — only that we continue to do that de facto. Confusion between legal and illegal immigration is essential for the open borders argument, since  a proper distinction between the two makes the present policy  indefensible—especially since it discriminates against those waiting in line to come to America legally (e.g., somehow our attention is turned to the illegal alien's plight and not the burdensome paperwork and government obstacles that the dutiful legal immigrant must face).
Why Wave the Flag of the Country I Don't Wish to Return To?
Second, often the protests against enforcement of immigration law are strangely couched within a general climate of anger at the U.S. government (and/or the American people) for some such illiberal transgression (review the placards, flags, etc. at May Day immigration rallies). Fairly or not, the anger at the U.S. and the nostalgia for Mexico distill into the absurd, something like either "I am furious at the country I insist on staying in, and fond of the country I most certainly do not wish to return to" or "I am angry at you so you better let angry me stay with you!" Such mixed messages confuse the electorate. As in the case with the Palestinians, there is an effort to graft a foreign policy issue (protecting an international border) onto domestic identity politics, to inject an inflammatory race/class element into the debate by creating oppressors, victims, and grievances along racial divides.
Big Brother Mexico?
Third, Mexico is no help. Now it weighs in with all sorts of moral censure for Arizonians — this from a corrupt government whose very policies are predicated on exporting a million indigenous people a year, while it seeks to lure wealthy "gringos" to invest in second-homes in Baja. The absence of millions from Oaxaca or Chiapas ensures billions in remittances, less expenditures for social services, and fewer dissident citizens. But the construct of Mexico as the concerned parent of its own lost children is by now so implausible that even its sympathizers do not take it seriously. Mexico has lost all credibility on these issues, expressing concern for its own citizens only when they seem to have crossed the border — and left Mexico.
It's Not a Race Issue
Fourth, there really is a new popular groundswell to close the borders. Most against illegal immigration, especially in the case of minorities and Mexican-American citizens, keep rather mum about their feelings. But that silence should not be interpreted as antagonism to enforcing the law. Many minorities realize that the greatest hindrance to a natural rise in wages for entry level jobs has been the option for an employer to hire illegal aliens, who, at least in their 20s and 30s, will work harder for less pay with fewer complaints (when sick, or disabled, or elderly, the worker is directed by the employer to the social services agencies and replaced by someone younger as a new cycle of exploitation begins). In this context, the old race card is less effective. The general population is beginning to see not that Americans (of all races who oppose illegal immigration) are racist, but that the open borders movement has itself a racially chauvinistic theme to it, albeit articulated honestly only on university campuses and in Chicano-Latino departments, as a sort of "payback" for the Mexican War, where redress for "lost" land is finally to be had through demography.
Get ready for Obama appointment, Round 2.
Supreme Court Justice Stevens announces he will retire in the summer.
Not sure how the timing will work on this, especially as Obama and the Democrats try to avoid being too contentious right before the November elections. That might play in our favor as far as getting a more moderate nominee. It will also be interesting to see if the GOP can or will delay the nominee as they have the 41 votes to filibuster.
The names being thrown around are the same ones being thrown around before; we'll see where he goes with this pick. Time to start praying again.
Simon Heffer of London's Daily Telegraph wrote this timely piece on President Obama's inability to govern America.  Here are some snippets [emphases mine]:
It is a universal political truth that administrations do not begin to fragment when things are going well: it only happens when they go badly, and those who think they know better begin to attack those who manifestly do not. The descent of Barack Obama's regime, characterised now by factionalism in the Democratic Party and talk of his being set to emulate Jimmy Carter as a one-term president [We can only hope], has been swift and precipitate. It was just 16 months ago that weeping men and women celebrated his victory over John McCain in the American presidential election. If they weep now, a year and six weeks into his rule, it is for different reasons.
"Obama's big problem," a senior Democrat told me, "is that four times as many people watch Fox News as watch CNN." The Fox network is a remarkable cultural phenomenon which almost shocks those of us from a country where a technical rule of impartiality is applied in the broadcast media [Like the BBC is a bastion of impartiality my left foot]. With little rest, it pours out rage 24 hours a day: its message is of the construction of the socialist state, the hijacking of America by "progressives" who now dominate institutions, the indoctrination of children, the undermining of religion and the expropriation of public money for these nefarious projects. The public loves it, and it is manifestly stirring up political activism against Mr Obama, and also against those in the Republican Party who are not deemed conservatives. However, it is arguable whether the now-reorganising Right is half as effective in its assault on the President as some of Mr Obama's own party are.
[4 updates at the bottom of this post as of 8:08am CST]
If ObamaCare somehow passes through Congress and signed by President Obama, what can Americans look forward to?
Well the Republican Party's very own potential presidential candidate Mitt Romney did just that as governor of Massachusetts, passing universal health coverage for the entire state.
The results are mixed at best, and scary at worst.
Here are some highlights from the op-ed titled Romneycare model a dud in the Boston Herald by Michael Graham where Massachusetts is "already glowing in the radioactive haze of Romneycare, aka "ObamaCare: The Beta Version." [emphases mine]:
Shouldn't Obama have been bragging yesterday about bringing the benefits of Bay State reform to all of America?
As we prepare to wander into this coming nuclear winter of hyper-partisan politics – one in which we're almost certain
to see widespread political fatalities among congressional Democrats – I have to ask: If bringing Massachusetts-style "universal coverage" to America is worth this terrible price, why doesn't Obama at least mention us once in awhile?
Maybe he thinks of us as the Manhattan Project of medical insurance reform. Too top secret to discuss. More likely, it has something to do with the nightmare results of this government-run debacle. Here are a few "highlights" of the current status of the Obamacare experiment in Massachusetts:
It's exploding the budget: Our "universal" health insurance scheme is already $47 million over budget [imagine it in trillions for American tax-payers] for 2010. Romneycare will cost taxpayers more than $900 million next year alone.
This is a clip of Ronald Reagan warning us of socialized medicine, the very same bill that President Obama and the Democratic Party are trying to ram through congress.
Reagan warns us of how people such as six-time presidential Socialist Party candidate Norman Thomas, and many others, explained how to move their agenda of achieving a socialist state by a Foot-in-the-Door policy of socialized medicine.  Which is eerily similar to what President Obama and the Democrats are doing, against the will of the people with their European socialized health care bill.
[Updates at the bottom of this post as of 1-27-2010 at 4:20pm CST]
Victimhood personified by a modern liberal of the Democratic Party.  Where is Harry "the BUCK stops here" Truman?
Scott Rasmussen, the best political pollster in the country in my opinion, had a stunner yesterday in his latest generic Congressional ballot:  the Republicans have a nine point lead, 44% to 35%.
The latest generic ballot numbers highlight a remarkable change in the political environment during 2009. When President Obama was inaugurated, the Democrats enjoyed a seven-point advantage on the Generic Ballot. That means the GOP has made a net gain of 16 percentage points over the course of the year. Support for Democrats has declined eight points since Obama's inauguration while Republican support is up nine points.
The Republican gains began in February when Republicans in the House unanimously opposed the $787-billion economic stimulus plan proposed by the president and congressional Democrats. At that time, Republican gains came almost entirely from the GOP base. Currently, just 30% of voters believe the stimulus plan helped the economy while 38% believe it hurt.
The two parties were very close on the Generic Ballot throughout the spring, but Republicans pulled ahead for good in late June. Those GOP gains took place after the health care debate began and unaffiliated voters began to shift away from the Democrats. Only 40% of voters currently favor the health care plan, while 55% are opposed. Continue reading →