Democrats
I haven't discussed the Wisconsin recall vote.  It should come as no surprise to anyone familiar with my disdain for populism that I find recall elections to be complete shams, and this goes whether the affected officeholder(s) are Democrats or Republicans.  Had I been blogging in 2003 I would have said the same for the recall vote that ousted Gray Davis in California.  Voters know going into an election that they are voting people into office for a certain amount of time, and they have to live with the consequences of said vote.  Barring glaring corruption or malfeasance, elected officials should remain in office for the duration of their terms.  If recalls became regular features of the democratic process, elected leaders would never enact meaningful change lest they be booted out of office at the drop of a hat.  And while as a society we have grown cynical and jaded regarding politicians, there is something to be said about stability in office.  After all, we can vote the bums out every two, four, or six years depending on the office – as the voters in Indiana have done with Senator Richard Lugar, who I believe was first elected shortly after New Hampshire ratified the Constitution.
In the specific case of Wisconsin, the unions have led the effort to boot Governor Scott Walker out of office.  It is looking more and more like this will be a futile effort.  What's more, it looks like the DNC has rebuffed requests by the Wisconsin Democrats for help with the election next  month.  The local Dems asked for $500,000, and so far the DNC has sayed, "NYET!"
Leaving aside your feelings about this recall effort, is this a smart move by the DNC?  Yes, there is this little election coming up in November, and the party's fundraising hasn't gone as spectacularly as hoped.  And even though the polls have been close, it is a better than 50/50 proposition that Scott Walker holds onto his seat.  It would arguably be better for the Democrats to funnel their resources where they are needed, like potentially closer than originally thought House elections in Maryland's 8th Congressional District.*
*Okay, that might be the thing of fevered fantasies, but you never know.
That being said, a Democratic victory in June would be a colossal shot in the arm for the party.  Polls indicate that President Obama has a very narrow lead over Mitt Romney in Wisconsin, and this is certainly a state that Republicans could capture in November.  I wouldn't suggest that there is a direct correlation between the recall election in June and the general election in November, but it doesn't hurt (usually) to have the incumbent governor campaigning for the presidential candidate.  By bypassing this election the Democrats could be hurting Obama's chances in the state later on in the year.
Don has covered President Obama's not too subtle threat to the Court that it not dare strike down all or even part of Obamacare.  Yesterday he somewhat toned down his remarks, but still managed to step in it.
At an appearance this afternoon, a reporter asked Obama a question following up on yesterday's comments: "Mr. President, you said yesterday that it would be 'unprecedented' for a Supreme Court to overturn laws passed by an elected Congress. But that is exactly what the court's done during its entire existence. If the court were to overturn the individual mandate, what would you do, or propose to do, for the 30 million people who wouldn't have health care after that ruling?"

Obama's answer to the question was that he expects to win in court, and "as a consequence, we're not spending a whole bunch of time planning for contingencies." He went on to talk at some length about the "human element"–that is, people who would supposedly suffer in the absence of ObamaCare. Message: Obama cares, though not enough to spend "a whole bunch of time planning for contingencies."

But the most interesting part of his answer was the beginning, in which he tried to walk back, or at least clarify, his statement from yesterday. He spoke slowly, with long pauses, giving the sense that he was speaking with great thought and precision: "Well, first of all, let me be very specific. Um [pause], we have not seen a court overturn [pause] a [pause] law that was passed [pause] by Congress on [pause] a [pause] economic issue, like health care, that I think most people would clearly consider commerce. A law like that has not been overturned [pause] at least since Lochner,right? So we're going back to the '30s, pre-New Deal."
As James Taranto points out, this response is wrong on multiple levels.  The case that Obama cites in fact pre-dates the New Deal by a good thirty year.  Second, the full title of the case – Lochner vs. New York – tells us that this was a case involving state law, not federal legislation.  As Taranto further explains, there have been plenty of Supreme Court cases in which the high court struck down state laws, some dealing with economic matters.  And there of course have been plenty of cases where the Court has in fact declared federal statutes unconstitutional.  In fact two cases in the late 90s – US v. Lopez and US v. Morrison – directly implicated the commerce clause, and in both cases the Court rendered a 5-4 decision overturning acts of Congress which relied upon the commerce clause for their justification.
But other than that, I guess Obama was spot on.
The broader issue, other than Obama's seeming ignorance of constitutional law, is that the left has suddenly decided that they don't much care for this concept of judicial review. Continue reading →
Rush Limbaugh is famous for "demonstrating absurdity by being absurd."  His satire works because it usually exposes the ridiculousness of the thing being satired.  Unfortunately for Missouri Democrat Stacey Newman, she doesn't quite understand that satire doesn't really work when it highlights your side's stupidity.
A Missouri House member frustrated with recent legislative debates over birth control and reproductive health is proposing to restrict vasectomies.

Legislation sponsored by Democrat Stacey Newman would allow vasectomies only when necessary to protect a man from serious injury or death. Vasectomies would have to be performed in a hospital, ambulatory surgery center or health facility licensed by the state Department of Health and Senior Services.

The Missouri House last week approved a resolution objecting to the federal health care law and a requirement that most employers or insurers cover contraceptives.

Newman, who's from St. Louis County, says that such issues affect women the most. She says men also must make family planning decisions.
This is priceless, and for a number of reasons, but three spring immediately to mind.
On the obvious level this doesn't work because her bill doesn't mirror the debate that is taking place.  Just about no person is actually seeking to ban contraceptives; rather we are simply fighting attempts to mandate that all employers grant insurance coverage for contraceptives, even when they have moral objections to contraception.  So it fails on a literal level.
Second, to the extent that there would be people interested in restricting access to birth control for moral reasons, they almost certainly would also support a ban on vasectomies.  Guess what Ms. Newman, the Catholic Church is no keener on vasectomies than it is on artificial birth control.  So if you were hoping to shame people into dropping their opposition to birth control, they would only hop aboard your bandwagon.  So that's your second fail.
Finally, the legislation itself highlights the fundamental problem with the HHS mandate.  Leaving aside the issue of religious liberty, what is disturbing about the mandate is that the federal government is decreeing what is and, by logical extension, what is not to be covered by health insurance.  Who is the government to dictate to insurers what they cover?  A government big and powerful enough to make these decisions is certainly powerful enough to restrict access to certain procedures.  So by introducing this bill, you're actually proving the fundamental point that opponents of the HHS mandate specifically, and Obamacare in general, have been making.  Yet another fail for you.  But your failure is our success, so thanks.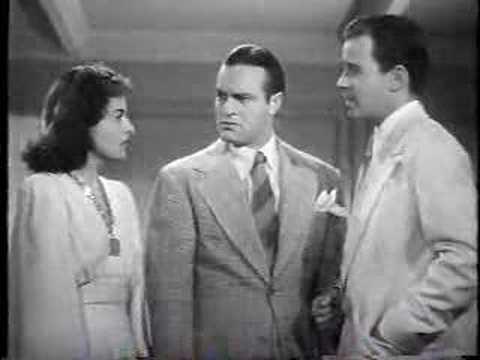 In a gesture of bi-partisanship: Continue reading →
Unsurprisingly the last minute budget deal was the talk of much of the blogosphere over the weekend.  Some think it's a big Republican victory.  Others are less inclined to see this as something to celebrate, to say the least.  Ed Morrissey strikes a more middle-ground approach, but says something that I think we should all keep in mind.
We'll see who won in September, but Republicans have achieved one major accomplishment.  Not only did they force the first actual reductions in government spending in ages, but they have changed the political paradigm from whether to cut to how much and where to cut.  That's a pretty impressive victory for a party that only controls one chamber of Congress.
To me we're in round two of a twelve round heavyweight fight.  The real battles will be over the FY 2012 budget and the 2012 elections.  This was but a skirmish.
As for me, I agree with Gabriel Malor at Ace (linked above) that this is a good first step.  I completely understand the frustration some have expressed, especially over the inability to de-fund Murder Inc, aka Planned Parenthood.  But the fact remains that the Republicans control only one of the three democratic elements of the budget battle.*
* Slight tangential note, but I do think the talking point that Republicans only control one-half of one chamber to be a bit overdone.  First of all it's more than half, and if we're going to be consistent then we should say the Republicans have almost half of another chamber – the Senate.  After all, Republicans have a greater share of votes in the House than Democrats do in the Senate.  Moreover, because it lacks a filibuster rule, majority control in the House – even a small majority – is more significant than majority control in the Senate.  The minority is all but powerless in the House, less so in the Senate, especially if it has at least 41 votes.
The Republicans won big in the 2010 elections, but the Democrats won just as big as 2006 and 2008.  Therefore we are at a stalemate.  It was unreasonable to think that with control of just the House that Republicans could have completely reversed the tide of the previous two years.  At best it seemed that the Republicans could at least put a halt to further advances for Obama's agenda, and so the relatively puny amount of real spending cuts is not an insignificant victory.
The Planned Parenthood de-funding is another matter.  Could Republican leadership have done more than merely secure an up-or-down vote on it?  Perhaps, but I just don't see it.  It would have satisfied our sense of outrage if they had huffed and puffed and threatened to go the mattresses on it, but they would likely have been as successful in achieving their ultimate aim as we are in blowing hot air on a blog.
And again, elections have consequences.  Rick Santorum was defeated in his re-election bid in 2006, and many pro-lifers seemed to be gleeful at his defeat.  Santorum had the temerity to endorse Arlen Specter in the 2004 Republican primary in Pennsylvania, and so many suggested that one act over-rode anything else he may have done as a Senator.  He was replaced by Bob Casey, Jr., a "pro-life" Democrat who has proven that the apple falls very far from the tree.  While his dad was the defendant in the Supreme Court case Planned Parenthood v. Casey (my selection for the worst Supreme Court decision of all-time) and was a true defender of the unborn, the son has been a bit of a weasel where life issues are concerned, and has not indicated one way or the other whether he would vote to de-fund Planned Parenthood.  I predict he won't, and yet the purists who celebrated Santorum's defeat will bemoan the Republican Party's unwillingness to do anything with regards to this matter.
We have a very long way to go, and it was unlikely that anything of consequence would be settled in the recent budget battle.  I just can't wait for September.
I'll leave it up to others on the blog to discuss the merits of the compromise on taxes and unemployment benefits recently reached between President Obama and Congressional Republicans.  For what it's worth, I'd probably vote for it were I a member of Congress (shudder), but I do think that the Republicans could have pushed a little harder on certain measures.
What fascinates me as a student of American history are some of the reactions, and also some of the reactions to the reactions.  First of all,  Congressional Democrats have rejected the measure in a non-binding caucus vote.  This has caused Jim Geraghty to ponder:
I understand the White House line is that today's rejection is part of the "normal process." Really? Is it normal for a majority of the president's own party to vote against deals he makes?
Normal?  No.  But I think this is a positive development in a way. Continue reading →
by Joe Hargrave
With the political storm clouds gathering over the horizon for November, I want to take this opportunity to explain why I will be voting for GOP candidates (specifically Tea Party candidates when possible) at the midterm elections. It is not because I "believe in" the Republicans, or because I think that a Republican Congress is going to lead America into a new golden age. It is because the Obama/Democrat agenda must be slowed down, and more importantly, because I do not share the hierarchy of priorities or values of the left.
The American political scene since its inception has constantly been riddled with problems. The question of what the present-day problems are cyclically arises in political discourse. In the past two years in particular, it has become an almost universal observation that the political discourse is bitterly partisan in ways that we have never seen as a country.
Those in the punditry business have presented a number of hypotheses, some good, some bad, as to how or why all that we are witnessing is taking place. The content of such speculation is hardly unexpected: President Obama has made a number of strategic errors; the Republicans are just sheer obstructionists with no ideas or solutions to anything; partisanship in Washington is just too great on both sides of the aisle due to the Democratic supermajority; the overflow of ideological partisanship to 24-hour chattering cable-news stations is making the nation more partisan because each side chooses their news source, their associations, etc., in alignment with their own views, reinforcing their own habits of thoughts and therefore we collectively fail to challenge to substantively confront counterviews; disagreement over the Senate filibuster has caused a ruckus because it has either halted or changed the political dynamics of Democratic policy initiatives due to delay— is this a mechanism of checks-and-balances or an unreasonable threshold, in present time,  requiring a supermajority for any important legislation?
There are many other explanations commonly put forth, but what is perhaps the most underlying problem of all, the truest explanation and biggest culprit of all, indeed, the biggest threat to democracy, goes unnoticed: the apathy, the ignorance, and the growing incoherence of the American public. This may be called, for the lack of better terms, the "populist problem." Continue reading →
Miss Kay Hagan is doing a poor job of defending the "merits" of ObamaCare to a mother who has sick children.  In addition to her sick children, her and her husbands benefits have been cut down or eliminated in order to comply with ObamaCare.
Yet Miss Hagan insists on pushing for more European style socialism.
(Hat Tip:  Culture War Notes)
I quit being a Christian. I'm out. In the name of Christ, I refuse to be anti-gay. I refuse to be anti-feminist. I refuse to be anti-artificial birth control. I refuse to be anti-Democrat. I refuse to be anti-secular humanism. I refuse to be anti-science. I refuse to be anti-life. In the name of …Christ, I quit Christianity and being Christian. Amen.
And with that announcement, Anne Rice publicly renounced her identity as a Christian on Facebook.
I'm compelled to wonder, however — who is the more preferable and honest of the two?
The "Anne Rice"'s of the world — who recognize their open disagreement with traditional [Catholic / Orthodox] Christianity, and agree that they can no longer identify themselves as such because the moral positions they hold are fundamentally incompatible?
The "Nancy Pelosi"'s of the world, who publicly repudiate various traditional moral positions of [Catholic / Orthodox] Christianity, yet simultaneously proclaim themselves "practicing Catholics" (up and including the reception of the Eucharist), and yet relegate their disagreements as "differences of opinion"?
A roundup of recent political news.
1.  Nikki Haley, see the above video, crushed her opponent in the runoff 65-35.  She survived bizzare accusations of infidelity, attacks on whether she is a Christian, her parents are Sikh immigrants, and outright racism.  She is only 38 years old, her youth being something she has in common with the new generation of conservatives running and winning this year.  She has a 20 point lead on her opponent in the general election and is the odds on favorite to win in the fall and be the next governor of South Carolina.
2.  Tim Scott handily won his runoff against Paul Thurmond for the Republican nomination for Congress from South Carolina 1.  This is a heavily Republican district, so Mr. Scott, who many consider to be the most conservative member of the South Carolina legislature, will now almost certainly be the first black Republican congressman from South Carolina since Reconstruction.
3.  The bad news for the Democrats for November just will not stop.  Gallup released a poll this week which shows a huge enthusiasm gap in favor of the GOP.
The current average is based on four measures of this enthusiasm question since February, including the recent June 11-13 USA Today/Gallup poll. In that poll, 53% of Republicans said they were more enthusiastic than usual about voting and 39% were less enthusiastic, while 35% of Democrats said they were more enthusiastic about voting and 56% were less enthusiastic.
Republicans' net score of +14 more enthusiastic in the latest poll compared with the Democrats' net score of -21 represents the largest relative party advantage Gallup has measured in a single midterm election-year poll. More generally, Republicans have shown a decided relative advantage in enthusiasm throughout 2010, averaging a net score of +28, compared with Democrats' net score of 0.
(Gallup instituted a separate enthusiasm question in March on its Daily tracking survey, which asks voters to say how enthusiastic they are about voting this year as opposed to comparing their current enthusiasm to their enthusiasm in prior elections. This new enthusiasm question lacks a historical trend but has also shown a consistent Republican advantage throughout the year.)
The 28 percentage-point party difference in net scores on the "more enthusiastic than usual" question in 2010 is the highest Gallup has measured in a midterm election year, with 1994′s 17-point Republican advantage the only other midterm election-year gap coming close. (See the table at the end of the article for full data by party.)
In yet another sign of looming disaster in November for the Democrats, the Gallup Generic Congressional Ballot poll this week is showing the Republicans six points ahead this week, 49%-43%.