Culture
I was struck by this Megan McArdle post, of which I will go ahead a quote a large chunk:
Guess what, honey? You're not entitled. You can do everything right, and the universe doesn't owe you anything. Neither do your fellow taxpayers. If there is any way to save the banking system without paying you $2 million a year, I will do it, not because I hate you and want to rob you, but because I don't want to pay more than I have to. You may have come across this concept in business school. At Chicago, we called it "a market".

The real problem with investment bankers goes deeper, and is the problem of the entire upper middle class: we have come to believe that complying with the rules produces excellent results as by some natural law. In school, if you do your work, teacher gives you an A. It comes to seem like a sort of a natural law: if you have a good education and work hard, the universe is supposed to reward you. After school, the upper middle class gravitates towards careers with very well defined advancement hierarchies: medicine, law, finance, consulting, where this subtle belief is constantly reinforced. Continue reading →
R.R. Reno reflecting on Fr. Neuhaus:
I have many fond memories of him, but many important and influential ones, as well. During the fall of 2006, I was in his office, expressing my anxious agitation about the upcoming congressional elections. I worried over the loss of  a Republican majority, linking my political concerns to the future of the pro-life cause, the dangers of unfettered bioengineering, and so forth. He sat back in his chair, puffing on his cigar while I prattled on. Then, with a wave of his hand, he dismissed my anxieties with a simple observation:
My wife subscribes to the local Catholic homeschooler email list, and although I don't usually dip into the innumerable messages that pour in (most of them more lifestyle and education focused, so far as I can tell) I occasionally read a thread that catches my eye.
This week there's been much discussion of an Envoy magazine article about how a mother took her twelve-year-old in for a check up and was shocked and angered when the doctor asked if he could speak to the girl privately for a few minutes, and during the course of that asked the girl if she was sexually active and if she needed a prescription for birth control. The moms on the list exchanged similar stories, and were indignant not only that birth control was offered but that their teenagers were routinely asked if they did drugs, had sex, etc. Why, everyone wanted to know, would any reasonable doctor ask to speak to a teenager alone about these topics? Surely a mother should always know everything there is to know about these topics.
Needless to say, I'm not crazy about the idea of my three daughters being offered birth control and quizzed about their experiences when they become teenagers.
This has already been making the rounds, but the weekend is almost here, and I thought it would be an opportunity to focus more on the culture part of AC. Per Brett McCracken, here is a partial list of the common traits of Christian hipsters:
Things they don't like:
Christian hipsters don't like megachurches, altar calls, and door-to-door evangelism. They don't really like John Eldredge's Wild at Heart or youth pastors who talk too much about Braveheart. In general, they tend not to like Mel Gibson and have come to really dislike The Passion for being overly bloody and maybe a little sadistic. They don't like people like Pat Robertson, who on The 700 Club famously said that America should "take Hugo Chavez out"; and they don't particularly like The 700 Club either, except to make fun of it. They don't like evangelical leaders who get too involved in politics, such as James Dobson or Jerry Falwell, who once said of terrorists that America should "blow them all away in the name of the Lord." They don't like TBN, PAX, or Joel Osteen. They do have a wry fondness for Benny Hinn, however.
So you're a single Catholic sitting at home with nothing to do on St. Valentine's Day, what are your options?  Well there are many things that you can do, especially if you want to resolve your current status as a non-married person.  If you're not called to religious life, you are most certainly called to married life with very few exceptions, yet you're sitting on your couch still being single.  In this column I'll offer a basic and fundamental template for a single Catholic in pursuing your future spouse(1).
Donald linked below to a discussion of the death of "liberaltarianism", which led many to ask what exactly that is.  As it so happens, I'd been reading about this seemingly contradictory phenomenon on Ross Douthat's blog the other day.  It seems all this goes back to a piece Brink Lindsey originally wrote for The New Republic a couple years ago in which he complains:
Conservatism itself has changed markedly in recent years, forsaking the old fusionist synthesis in favor of a new and altogether unattractive species of populism. The old formulation defined conservatism as the desire to protect traditional values from the intrusion of big government; the new one seeks to promote traditional values through the intrusion of big government. Just look at the causes that have been generating the real energy in the conservative movement of late: building walls to keep out immigrants, amending the Constitution to keep gays from marrying, and imposing sectarian beliefs on medical researchers and families struggling with end-of-life decisions.
Though he admits there's not been much real movement on the part of Democrats to please libertarians, he cites a few things: Continue reading →
There have been some refreshingly candid (if not entirely harmonious) conversations over at Mirror of Justice recently about the blog's mission as it approaches its fifth anniversary. Mirror of Justice is a great resource for Catholic legal scholarship, and it has a diverse set of contributors with different perspectives on Catholic legal theory.
I have thoughts about many of the issues that have come up, but one topic that I found especially interesting was the discussion of generational differences.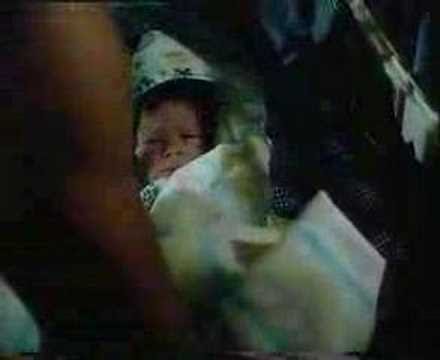 The Philadelphia Eagles will be playing for a spot in the Super Bowl today. Being a life-long Eagles fan I have to admit that I am biased, but I believe this could finally be theiryear to win it all. With all due respect to the Arizona Cardinals, the Eagles should destroy them and have the game wrapped up by the 4th quarter. 
The song is "Gonna Fly Now", the theme from (the) Rocky movie franchise.  Composed by Bill Conti with lyrics by Carol Connors and Ayn Robbins.  Appropriately set in Philadelphia, the city of brotherly love.
If the Eagles don't win, it was a very thrilling and exciting ride this season!
Now that the mythical national championship has been won by the University of Florida Gators as per the bowl oligarchy, I'd like to ask The American Catholic readers whom they would pick as their N.C.A.A. F.B.S. national champion.  My pick goes to the University of Southern California Trojans.  They've destroyed all non-conference competition by wide margins and play in the toughest football conference in the nation where the Pac-10 went five-and-0 (5-0) in bowl games this year.
UPDATED (1-13-2009 A.D.): ESPN crowns the Utah Utes the National Champions of college football.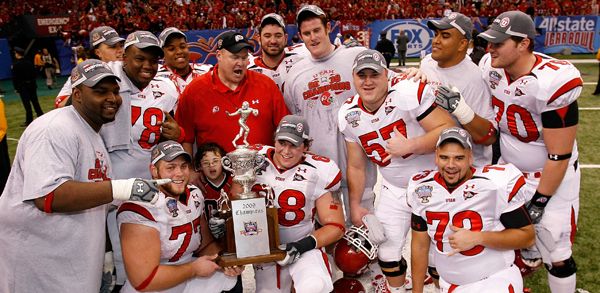 The other day my beautiful wife emailed me a link to this City Journal article entitled "Love in the Time of Darwinism" by Kay S. Hymowitz about the selective pressures which the modern dating environment places on the mating pool. It seems the same author had written another article earlier this year entitled "Child-Man in the Promised Land" about the phenomenon of single men in their twenties and even thirties who, rather than shouldering the "grown up" interests of their forefathers a generation or two before, linger in an extended adolescence of playing video games, watching cartoons and gross-out comedies, and seeking only uncommitted sex rather than marriage on the dating scene. In response to this first article, the author had received numerous emails from young men informing her that the reason that they behaved that way was essentially that the actions of the women on the dating scene left them little other choice. Hymowitz sums up their reaction this way:
Their argument, in effect, was that the SYM [single young male] is putting off traditional markers of adulthood—one wife, two kids, three bathrooms—not because he's immature but because he's angry. He's angry because he thinks that young women are dishonest, self-involved, slutty, manipulative, shallow, controlling, and gold-digging. He's angry because he thinks that the culture disses all things male. He's angry because he thinks that marriage these days is a raw deal for men.
And so this article is basically an investigation into how accurate this complaint is.
The enlightenment myth of infinite progress has not yet died. This assertion of mine is based largely on anecdotal evidence and the general impression I get from the cultural and political commentariat. It is commonly held that things are getting better or they will get better in the future. Peter Kreeft calls this the religion of progress; or, the belief in change for change's sake. I think it's a fair description of a common mindset of some on both the left and the right.
One reason this mindset is so pervasive is because the of the free economy. (I am using the word free here in a sense that means this: our economic actions are no longer under the control of some state or social organization that limits who we can do business with. Free also means generally free from excessive taxation).  The free economy has resulted in the massive creation of wealth which gives us the false impression that humanity has no limits. An important part of conservatism, then, is to remind people that mankind does indeed have limits, and that the idea of a limitless humanity is a dangerous cultural, political, and moral poison.
Perhaps no one expresses this danger better than Wendell Berry, especially in his latest essay on this very subject. It is titled "Faustian economics: Hell Hath no limits". I think it gives a great outline of the kind of cultural changes that are going to need to occur in the coming years. Continue reading →