Culture Wars
I've been trying to think of a good way to discuss a serious problem, which is the ongoing conflict between libertarians and conservatives in the United States over the proper response to the challenges as well as the threats posed by the Islamification of the West, which is well underway in Europe, has made inroads in Canada and Australia, and has not yet impacted the United States – at least until this ground-zero mosque controversy.
I follow the Campaign for Liberty's updates on Facebook, and it is here that I witness some of the most troubling political conflict. There are many liberty-minded conservatives who follow C4L, who agree with its perspectives on many issues, but who become irate at the manner in which some C4L contributors address the issue of radical Islam (as well as illegal immigration, and the topics are not entirely unrelated). Conservatives are concerned, almost by definition, with cultural preservation and national security. Libertarians are quite naturally concerned with preserving liberty and treating everyone equally before the law. These concerns sometimes overlap, and sometimes diverge.
Though I agree with Ron Paul and other prominent libertarians on a number of issues, and even take their side on issues over which they typically disagree with conservatives, such as the war on drugs or even the "war on terror" – if by that is meant the occupation of foreign countries by American troops and the formation of an domestic police state – when it comes to the challenges posed to the West by radical Islam, many of them are, to use the most accurate and charitable word possible, naive.
People justly tire of the term "culture war" and find themselves asking, like the philosopher Rodney King, "Can't we all just get along?"
And yet watching the disparate reactions to yesterday's Federal Court ruling overturning California's Proposition 8 (for now) it struck me that the culture war terminology is quite apt. What is termed the culture was is essentially a zero sum game over which of two roughly equally numerous groups will be allowed to define the dominant understandings of culture and society in our country. by taking this to the federal level, same sex marriage advocates have made it clear that no degree of regional acceptance is satisfactory — their understanding of the nature of marriage must be the single dominant understanding enforced throughout the country, and those with a traditional understanding of marriage must be the ones who find themselves aliens within their country. And, presumably, is same sex marriage advocates lose, they will in turn consider themselves aliens within the country. Given that it is the most basic units and purposes of society which are in dispute, it seems hard to see how it can be any other way. And while the dispute is to an extent regional, it is much more so philosophical and ideological, making the culture war more resemble the Spanish Civil War than the American. Every city and region has representatives of both sides.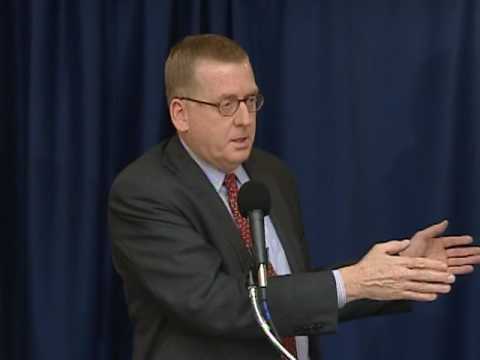 Back in 1979 I was one of the founding members of the Christian Legal Society at the University of Illinois.  Yesterday, the Supreme Court ruled 5-4 that the Hastings College of Law at the University of California was within its rights to deny recognition to the Christian Legal Society because the group requires that members agree, among other principles, that sexual activity outside of marriage between a man and a woman is sinful, and that members must be Christians.  Hastings contended that these principles violated the open membership policy of the university, in that it would discriminate against prospective members on the grounds of religion and sexual orientation.  Go here to read the decision.
Justice Alito, joined by Chief Justice Roberts, Scalia and Thomas, wrote a thought provoking dissent.
The proudest boast of our free speech jurisprudence is that we protect the freedom to express "the thought that we hate." United States v. Schwimmer, 279 U. S. 644, 654–655 (1929) (Holmes, J., dissenting). Today's decision rests on a very different principle: no freedom for expression that offends prevailing standards of political correctness in our country's institutions of higher learning.
[Update at the bottom of this post]
Salvete TAC readers!
Here are my Top Picks in the Internet from the world of the Catholic Church and secular culture:
1. The USCCB scandal continues as the U.S. bishops continue to issue denials of wrongdoings.
Mary Ann of Les Femmes blog asks why does the USCCB continue to cooperate with evil.
An interesting twist to this story is how the Boston Globe and New York Times covered the homosexual pedophile abuse scandal in the Church quite vigorously yet not one peep when the USCCB is caught red-handed with direct links to anti-Catholic organizations.
2. A great discussion about the origins of the phrase, "The Dunce Cap", provided for a clarification by Friar Roderic.  He provided a video that explains the steady progression as a Protestant insult, ie, to call Catholic dunces for being aggressive in their Catholic beliefs, to the more secularized version which has turned it into a catch phrase for idiocy.
Sally Jenkins, a columnist for the Washington Post, goes after NOW despite her own pro-choice views in the defense of Tim Tebow and his 30-second pro-life Ad airing during the Super Bowl. It is a very good article and it is heartening to see good will on the pro-choice side of the abortion debate.
In his great work of literary history, Poetry and Prose in the Sixteenth Century, C.S. Lewis devotes a passage to what he describes, with a certain savageness, as "that whole tragic farce which we call the history of the Reformation." For Lewis, the issues that divided Catholics and Protestants, that led to bloodshed all over Europe and to a seemingly permanent division of Christians from one another, "could have been fruitfully debated only between mature and saintly disputants in close privacy and at boundless leisure." Instead, thanks to the prevalence of recent invention of the printing press, and to the intolerance of many of the combatants, deep and subtle questions found their way into the popular press and were immediately transformed into caricatures and cheap slogans. After that there was no hope of peaceful reconciliation.
Is Lewis' claim valid? If not, why not? I, for one, think there is something to his claim. This point is applicable to an extent, despite the obvious differences, to fundamental political differences. What do we find in political discourse: gross generalizations, demonizing the other size, presuming the worst of the other side, reducing people to their political views, assuming others' intentions for them, projecting the words or actions of one person within a greater movement onto the whole movement, and the list goes on. Is such an analysis valid; if, no, again, why not?
As a service to our readers who missed the Charlie Brown Christmas Special due to its pre-emption by Obama's speech on Afghanistan.  ABC will show the Christmas Special on December 8th at 8:00 PM, the Feast of the Immaculate Conception.
The words of Linus are of course taken from the Gospel of Saint Luke:
And there were in the same country shepherds abiding in the field, keeping watch over their flock by night.
And, lo, the angel of the Lord came upon them, and the glory of the Lord shone round about them: and they were sore afraid.
And the angel said unto them,
Fear not: for, behold, I bring you good tidings of great joy, which shall be to all people.
For unto you is born this day in the city of David a Saviour, which is Christ the Lord.
And this shall be a sign unto you; Ye shall find the babe wrapped in swaddling clothes, lying in a manger.
And suddenly there was with the angel a multitude of the heavenly host praising God, and saying,
Glory to God in the highest, and on earth peace, good will toward men.
When I was a boy the Charlie Brown Christmas Special was my favorite TV Christmas Special.  As a man, I agree.
That mainstream American culture is something of a train wreck is hardly news at this point, and that regard there's a certain wisdom to the approach, "Let the dead bury their dead," rather than having the brashness to be the one shouting, "Oh, hey, look! A body!" Still, occasionally one runs across things which are at the same time so sad and so indicative of our cultural ills one feels the need to comment. Such a case, to my mind at least, was this article from the most recent Atlantic Monthly suggesting that for the modern Homo suburbanicus middleclassus marriage is a failed idea which should be pretty much abandoned. Or as the cheery sub-headline succinctly put it: "The author is ending her marriage. Isn't it time you did the same?"
The author is a 47 year old woman, a successful performance artist married to a musician, who after twenty years of marriage and two children find herself in the aftermath of an extramarital affair deciding that she really doesn't feel like doing the work to rebuilt a relationship with her husband.
Which is not to say I'm against work. Indeed, what also came out that afternoon were the many tasks I—like so many other working/co-parenting/married mothers—have been doing for so many years and tearfully declared I would continue doing. I can pick up our girls from school every day; I can feed them dinner and kiss their noses and tell them stories; I can take them to their doctor and dentist appointments; I can earn my half—sometimes more—of the money; I can pay the bills; I can refinance the house at the best possible interest rate; I can drive my husband to the airport; in his absence, I can sort his mail; I can be home to let the plumber in on Thursday between nine and three, and I can wait for the cable guy; I can make dinner conversation with any family member; I can ask friendly questions about anybody's day; I can administer hugs as needed to children, adults, dogs, cats; I can empty the litter box; I can stir wet food into dry.
I wasn't sure whether or not to post this as an update to my earlier post on John Holdren, but I thought it was interesting enough to warrant its own posting.
I've read some of the scanned pages of Ecoscience, the 1977 book co-authored by Holdren that calls for horrifying coercive measures for population control. Interestingly, Holdren & Co. felt the need to address pro-life arguments in their book. Their moral reasoning only proves, yet again, how dangerous (not to mention illogical) some 'scientists' can become when they venture into moral philosophy. This provides us an opportunity to take a tour through the inhuman humanism condemned by Pope Benedict in Caritas in Veritate.
American Political Theory and Constitutional Law Series, Pt. I
The American people have a history of distrust and suspicion of centralized authority. The original framework for the primitive independent-America outlined in the Articles of Confederation was not weak by accident. Even despite the clear insufficiency of the-then government under the Articles, the framers of the Constitution still found their vision of government to be a hard sell. It is fair to say their success was in finding an effective mix between the Athenian assembly and Roman Senate combined with 'checks and balance' with two other branches of government—a republic instead of a direct democracy.
In many ways, this debate has lived on. It is remarkable, particularly in recent decades, how many constitutional amendments have been given real and serious consideration by the U.S. Congress, from balanced budgets, to flag desecration, to super-majorities for taxes,  to line-item veto just begin the list in attempts to reshape the constitutional order.
For some time I have had mixed and often conflicting beliefs about this whole debate. The usual "left" versus "right" spin is, as usual, tiring. Though, I have re-engaged the matter due largely to a new found interest in the project development of Catholic legal theory. Such an undertaking on the part of Catholic law professors and legal professionals have been enormously helpful in the process of asking serious questions and finding an authentic Catholic answer to crucial questions about American government, constitutional law, and jurisprudence. This couldn't be more true than with my quarrels with the "living Constitution theory" as well as "originalism." Though it is probably still the case, to some degree, that I am troubled about answers to these questions. I have become more convinced by those who make the case (in regard to one matter) that America needs a much needed reminder: constitutional amendments should be rare and limited to issues of historic significance. The U.S. Constitution must be preserved from short-term and sudden passions. The starting point, I think, is to reiterate, as the Founding Fathers did, the merits of representation, deliberation, and conciliation.
American voters in great number say they favor change, but there is no consensus or clarity about neither the amount nor direction such change should take. Not so surprisingly, contemporary political debates do very little to educate the public about essential constitutional issues. Serious discussion is not only past due, but is vital. What is a greater threat to constitutional government than a lack of substantive public debate and public awareness? An uninformed, ignorant public is perilous to the common good and constitutional order.