Culture of Life
I wanted to announce that I just started a Cause on Facebook- "Dads Protecting Daughters". I include below the extended information about the Cause. I would welcome an expansion of this to go well beyond the Facebook orbit. Please feel free to comment:
I am a dynamic, orthodox Catholic who teaches high school, I've run for public office, I have lived in many countries. As a Christian convert I know the world quite well. I understand the challenge of overcoming the dominant Playboy/false feminism group think. I believe in an ecumenical Christian movement potential to stand up for our children before they are thrown to the wolves in our society.
The enemy is not one thing, it is a thousand ideas all of which are contrary to the dignity of human life. Strip clubs, abortion clinics, pornography, degrading music lyrics, divorce, contraception and endless marketing using base sexual instincts- all of these are manifestations of the cultural rot we are leaving for our children to live in.
As people wait for the results of the California Supreme Court's review of Prop 8, Douglas Kmiec and one of his Pepperdine Law collegues have put out a proposal that the government get out of the marriage business entirely, and instead bestow "civil union" certificates on households of any configuration or persuasion.
Instead, give gay and straight couples alike the same license, a certificate confirming them as a family, and call it a civil union — anything, really, other than marriage. For people who feel the word marriage is important, the next stop after the courthouse could be the church, where they could bless their union with all the religious ceremony they wanted. Religions would lose nothing of their role in sanctioning the kinds of unions that they find in keeping with their tenets. And for nonbelievers and those who find the word marriage less important, the civil-union license issued by the state would be all they needed to unlock the benefits reserved in most states and in federal law for married couples. Continue reading →
I have this particular video clip of toddling quadruplets laughing their diapers off saved on my YouTube list for quite a long time now.  You may have seen this awhile back on America's Funniest Videos.  These four quadruplets never fail to put a smile on my face.  So enjoy and get your Saturday off to a great start.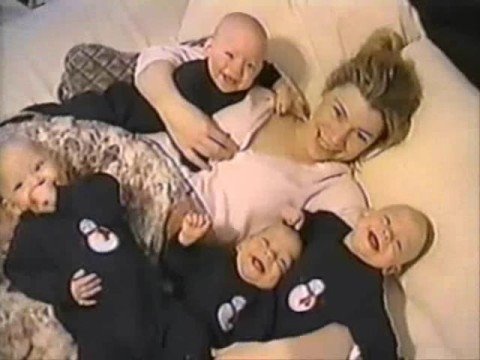 Happy St. Valentine's Day!
I was talking with a good friend who is both a faithful Catholic and a principled progressive the other day, and she said something which (sometimes feeling mildly guilty about how politically convenient calls to sanction pro-choice Catholic politicians are for me) I had not thought of before.
"I think the bishops are partly to blame," she said, in regards to the difficulties pro-life Democrats have in getting elected. "There are so many fears of seeming like shills for the Republicans that pro-life and pro-choice Catholic Democrats get treated much the same."
I'd never thought of this, but really: what a slap in the face. If you've taken the politically difficult stand of being a pro-life Catholic Democrat in the historically Catholic-heavy regions like New England or the upper mid-west, and the Church leadership treats your candidacy exactly the same as the pro-choice Catholic incumbant you're running against, how much incentive is there to take the courageous stand?
And so we end up with this kind of situation.
One of the most frequently voiced criticisms of right-leaning Catholics is that they were insufficiently critical of the Bush Administration over the past eight years. According to this criticism, conservative Catholics were too eager to paper over the faults of the Bush Administration, and they failed to object at critical points to the Administration's policies. While such generalizations can be problematic, I agree with this critique in broad outline. One of the lessons I've taken from the past eight years is that this is a temptation that must be consciously resisted.
It's hard to express my disappointment, then, at the recent post entitled Mexico City? Try Gaza Instead…over at Vox Nova. Here's the post:
A new website: MoralAccountability.com. This is their mission statement:
In the course of the 2008 presidential campaign, a small group of Catholic and Evangelical Protestant intellectuals and activists, while saying that they personally support legal protection for the unborn and oppose the redefinition of marriage, promoted the candidacy of Barack Obama, who made no secret of his intention to wipe out the entire range of laws restricting or discouraging abortion and embryo-destructive research, or of his opposition to all state and federal initiatives (such as California Proposition 8 and the federal Defense of Marriage Act) to preserve marriage as the union of a man and a woman. These men and women assured their fellow Christians and other social conservatives that Obama's economic policies would reduce the incidence of abortion, and they promised that Obama was being honest when he said that he was opposed to "same-sex marriage."

Despite these assurances, we fear that the Obama administration will swiftly begin an assault on pro-life laws and pro-marriage policies.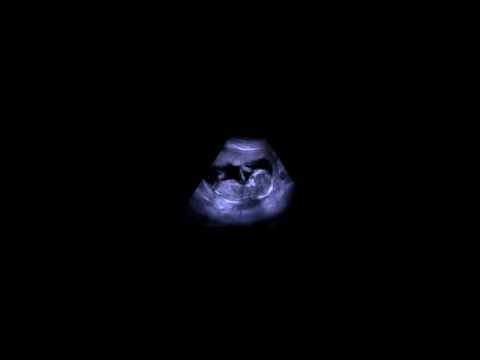 Were you a punishment or a mistake?
I think not.
(Biretta Tip: CatholicVote.com via National Catholic Register)
When I first came across this group, I thought it was a joke.  Well it is, but they are serious.  The humorous side of me wants to say, "Great!  I am very happy that people with your views will not be having kids!"  The more serious side of me thinks it a calamity that any group of people can seriously call for the extinction of humanity.  Needless to say, although I will say it anyway, this group supports abortion.
This ties in with a particularly foolish blog entry by a woman who believes the path to social progress is to end human reproduction.
Pope John Paul II was fond of speaking of "a culture of life".  If we don't have a culture of life in this century I think we will most certainly have a culture of death that will dwarf the body count of the last century.  Silly groups like Voluntary Human Extinction and the deluded blogger are merely ludicrous manifestations of a culture that increasingly views human life not as a sacred gift from God, but rather a disposable commodity.  As Catholics we face no greater challenge than rekindling in our society a respect for innocent human life, and an optimism that life, with all of its challenges and pain, is to be embraced with joy.
As is observed every time we discuss Supreme Court appointments, there is very little pro-life progress possible under the Roe v. Wade regime, because anything which is seen as unduly obstructing a woman's access to terminate her pregnancy (and thus use her constitutional right to "privacy") is struck down by the courts. And yet, while abortion on demand is decidedly not popular according to the polls, Roe v. Wade mysteriously is. A solid majority of people way they want to keep Roe v. Wade, despite the fact that a solid majority would also be in favor of legal restrictions on abortion well in excess of what Roe allows.
It seems to me that one of the most difficult tasks for the pro-life movement is thus not to convince the population that abortion should be seriously restricted and reduced (banning would right now be a very hard sell, but it would seem that a great deal of progress in that direction would be possible) but rather to convince citizens that Roe is actually an obstacle to this. Thus, "the fair fight initiative". The purpose would be (and the lawyers on here can inform me if this is indeed a legal possibility) for Congress to pass a law which would officially remove from the federal government (legislature and courts) any ability to restrict or allow abortion.
Taking a quiet Saturday morning to catch up on reading the newspaper, I was perusing a WSJ article on the lost virtue of prudence in our modern American society when I came across this jarring note:
The puzzling thing is that, under normal circumstances, our Americanus prudens should be flourishing. By looking ahead and exercising self-control, these unassuming homebodies tend to do well in school, form solid families and make lots of money — which they compulsively save, tucking it away in banks or mutual funds (once-sturdy institutions recently found by scientists to be hollow). The prudent have only the children they can afford — prudential parenthood is inevitably planned — but these offspring tend to thrive thanks to a stable home environment in which education is emphasized.
This threw me because the most financially prudent people I know at work are those with single incomes and large families