Culture of Life
In his encyclical Aeterni Patris, Pope Leo XIII sought to advance the restoration of Christian philosophy against the modern trends of secular philosophy, emerging from Enlightenment rationalism. The critique of modern intellectual errors and the way in which such false thinking manifests itself in the world has deeply shaded my personal reflection on the tragedy of legal abortion.
In recent days I have had a few arguments with fellow pro-lifers about the Stupak amendment in particular, and political strategy in general. While I see the victory of the Stupak amendment as a victory for the pro-life movement, they see it as an unacceptable compromise with the Culture of Death. Stupak makes exceptions, after all, for rape, incest and 'life of the mother', and does not address issues such as the use of embryos, euthanasia, etc.
Naturally I am not in favor of processes which require destroying embryos or euthanasia, nor do I accept that an unborn child loses its right to life because it is a product of rape or incest. When the life of the mother is at stake, as pro-life physicians point out, abortion is not necessary, even if the child will die as a result of the treatment needed to save the mother's life. In a perfect would we would be able to enact the whole pro-life agenda across the board, and no one would be happier with that than me.
Unfortunately we live in a fallen world and a fallen society. Anyone who wants to wade through the mire of abortion politics as a pro-lifer must understand two political facts: 1) that the majority of Americans support more restrictions but not an outright ban on abortion, and 2) the majority of Americans, whether they are pro-life or pro-choice, do not place abortion anywhere near the top of the list of their political priorities.
The question that we all face, therefore, is whether it is better to compromise on the issue of abortion in order to win partial victories, or to reject compromise on the basis of pro-life principles. Some of the folks with whom I argued have crafted elaborate theological arguments (from Catholic and Protestant perspectives) against political compromise. Since I studied politics and not theology, I approach the issue from a political angle.
I know that some of my fellow contributors and some of our regular readers are dismayed with the passage of "Obamacare", or if you like, health care reform, by the House of Representatives. Personally, I think the bill could have been better in a number of ways, but I don't want to get into all of that now.
The good news is, whether one supports or opposes the House bill, the Stupak amendment preventing federal funding of abortion passed. Already some are predicting its demise as as the bill moves to the Senate, but again, this is besides the point I want to make.
The main reason this is good news in my view is that it demonstrates the seriousness with which the pro-life movement must be taken by the political leaders of our nation. Pro-abortion activists are outraged with the passage of the Stupak amendment, citing it as a "step backwards." I wholeheartedly agree: it is a major step backwards for the Culture of Death, and a significant advance for the Culture of Life.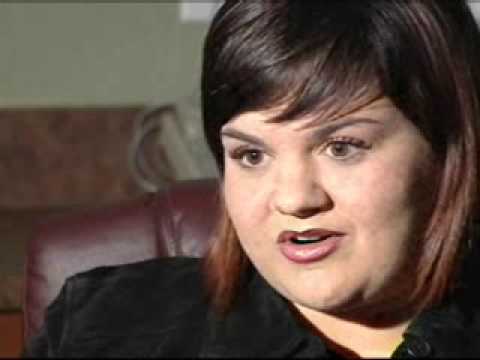 Just received breaking news from Katerina Ivanovna, M.J. Andrew, and an email from Coalition for Life concerning a major defection from Planned Parenthood to the Culture of Life movement.
Abby Johnson worked at Planned Parenthood abortion mill in Bryan, Texas for eight years, the last two as its director.  After viewing an ultrasound of an abortion she had a spiritual conversion.  Last month she submitted her resignation to the abortion mill and like clockwork Planned Parenthood has placed a restraining order on her and the local chapter of Coalition for Life, where she had been spending more and more time at.
The song is called Magnificent by the musical group U2.  It was a minor hit in both the United Kingdom and the United States in A.D. 2009 (and a major hit in Greece).
Some entrepreneurial YouTuber recreated the music video and turned it into a pretty decent contemporary 'Christian' music video.  The music video now celebrates the Triune God, the Eucharist, of course the love of God all coupled within a strong Pro-Life message.  There's even a guest appearance of His Holiness, Pope Benedict XVI!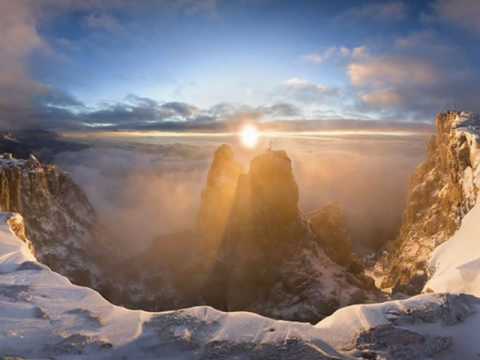 (Biretta Tip: Meg)
A new essay by Archbishop Raymond Burke over at Inside Catholic is well worth your time, "Reflections on the Struggle to Advance the Culture of Life".  I particularly enjoyed this part, where Burke quotes JP II:
In some way, our consciences have become dulled to the gravity of certain moral issues. When insistence on the elimination of legalized abortion in our nation is dismissed as a kind of "single-issue" approach, as the obsession of the "religious right," which fails to take account of a whole gamut of moral issues, then we have lost the sense of the horror of destroying a human life in the womb. In a similar way, when the denial of nutrition and hydration to the gravely ill is seen as a "single issue," then we have lost a sense of the horror of failing to give basic care to a brother or sister who has grown weak for whatever reason. It is not a question of a single issue but of what is fundamental to life itself and to society. I recall the words of the Servant of God Pope John Paul II:

The acceptance of abortion in the popular mind, in behavior and even in law itself, is a telling sign of an extremely dangerous crisis of the moral sense, which is becoming more and more incapable of distinguishing between good and evil, even when the fundamental right to life is at stake. Given such a grave situation, we need now more than ever to have the courage to look the truth in the eye and to call things by their proper name, without yielding to convenient compromises or to the temptation of self-deception (Pope John Paul II, Encyclical Letter Evangelium vitae, "On the Good and Inviolability of Human Life," 25 March 1995, no. 58).
MLB lawyers were able to track down and depublish the YouTube video in order to protect the interests of their corporate masters.
No worries, I found another video link which shows the little dad and daughter moment.  Click here.
Saw this late last night and I wanted to share this with our American Catholic readers.
A very touching moment when the little girl throws away the baseball and gets startled by the gasp of the fans.  She quickly turns to daddy and he's there to give his little girl a big hug of support that it's alright.
Hope you all can view this before Major League Baseball lawyers take down the YouTube video.
Very nice.
"Life with a 'Quiverfull' family: the story behind the story" – Reuters journalist Rick Wilking shares his experiences documenting the lives of a Christian "Quiverfull" family who have 15 children due to their belief that all family planning is best left in the hands of God.
The zeal for living that my 1 year old son exhibits inspires me. He wants to explore everywhere, he is so quick to find something hilarious, he loves craziness, and he cries with passion whenever he sees his sister crying. One word keeps coming to my mind when I just look at the faces of my kids- Miracle. They keep growing and changing, but this thought keeps coming at me- they weren't even in existence just a few short years ago- but now I can't imagine the universe without them. They started off life as something so tiny they couldn't be seen without a microscope- now they are undeniably eternally significant forces of life and love.