Culture of Life
This is in response, sort of but in general whether you're in the military or not, to this photo, and others, mentioned at Huffington Post, and elsewhere. Go ahead, gawk and wince.
Nursing doesn't have to be controversial. Too often the conflicts over breastfeeding in public turn into a debate about whether the woman has a right to expose herself in public or not. One side says it's natural and the woman is justified, the other side says she isn't because, frankly, it makes people uncomfortable.
When I was younger, I was in the first category, a me-first mentality and the media seems to encourage that mindset. "Look what a great mom I am!" For me, that need to show-off was a compensation for the compromises and insecurities of trying to appear liberated. As I nurse this seventh child now, I realize my approach to nursing has changed, drastically. [1] Age? Experience? Faith? (Exhaustion?) A lot of reasons.
First, that compulsion to prove myself vanished. I'm happy, confident, and proud in my home, and if I must go somewhere, then I am prepared to find an enclave. Nursing, like it or not, is private, and a woman is not oppressed if she has to excuse herself to feed her child. It's a considerate gesture, an act of propriety, to acknowledge those around you — basic good manners. [2]
Second, because it will happen, when I have no choice but to nurse in front of other people, I do it discretely. It doesn't have to be a big deal, and a woman's attitude can put others at ease. Cover up with a blanket, focus on the baby, and do what needs to be done. This may seem insignificant, but refraining from eye contact will do much to maintain a little private bubble. [3] Chances are, no one will even notice, and your mini-withdrawal will put them at ease if they do. Once the baby's situated, carry on. People don't mind knowing you are nursing, it's the risk of exposure that makes them nervous. Understandably so. Nursing is intimate.
Third, I simply let myself enjoy it. It's not a competition and babies grow too fast anyway. These are precious moments. So what if you have to make temporary sacrifices? So what if you have to learn, by sometimes failing, to navigate uncomfortable scenarios graciously?
Last, using a more appropriate word helped me orient my thinking. "Breastfeeding" sounds so utilitarian. I prefer to call it "nursing" which implies loving care. Moms nurse the child in the womb, and into adulthood. Every stage comes with its challenges and joys, so let the first years be intimately special, and leave the controversy for another day. [4]
In other words, lighten up. You don't need publicly published professional photography to capture the moment and rankle a non-issue.
[1] More like, all pretense has been beaten out of me.
[2] No one posts pictures of changing poopy diapers.
[3] Shooting daring glances at strangers is a bad idea.
[4] Like those things Mr. Donald R. McClarey pointed out.
Image credit: Microsoft Powerpoint
SHOCKER: Teens need their mothers. Mothers can help their daughters. Even in crisis.
There's an article forthcoming in the journal Economic Inquiry by Professors of Economics, Joseph Sabia and Daniel Rees, that shows parental notification or consent laws are associated with a 15 to 25 percent reduction in suicides committed by 15- through 17-year-old women. The researchers analyzed National Longitudinal Study of Adolescent Health data collected from 1987 to 2003 and found results that are consistent with the hypothesis that laws requiring parental involvement increase the "expected cost of having unprotected sex," and, consequently, protect the well-being of young females. (Hey, they're economists.)
Here's the reasoning, taken from this paper by the same authors.
Researchers have already found, using state-level data from 1981 through 1998, that parental involvement laws reduced teen gonorrhea rates 12 to 20 percent among teen females. (Klick and Strattman, 2008)
Other recent studies provide evidence that female adolescents who become sexually active at an early age are more likely to suffer from the symptoms of depression. (Hallfors et al. 2004; Sabia and Rees 2008)
Research has shown that multiple sex partners increased the likelihood of substance abuse. (Howard et al. 2004)
It is also been found that adolescent females who had multiple sex partners were 10 times more likely to develop the symptoms of major depression than those who remained abstinent. (Hallfors et al. 2005)
There was no evidence of a similar relationship between male multiple partners and adolescent depression. (Hallfors et al. 2005)
So the hypothesis is: If parental involvement laws discourage minors from risky lifestyles that affect their physical health, then they would promote emotional health of teenage females as well. Analyzing suicide rates will give an indication since there have been many studies that link depression and suicide. The national suicide data was analyzed and that's exactly what they found – a supporting correlation. Parental involvement laws correlate with fewer suicides. Further in support, there was no evidence of a similar relationship among male adolescents, and no correlation between parental involvement laws and suicide for older women because, well, neither group would be affected by those laws.
Makes sense, right? You're probably thinking, "Did we need to pass those laws, wait and see what happened, and then count suicides?" No, we didn't, and there'd be at least some justice if the people opposing those laws would take notice.
You'd think someone who really cares about women would be able to take an objective view of this data and consider it as an appeal to our collective conscience. You'd think someone who parrots, "Trust Women!" would be consistent enough to also trust mothers who are raising teens. When the state comes between teens and their parents, it just follows that the adolescents will not be as close to their parents as they ought to be.
This only affirms what we already know. Parents of teen girls can be trusted - should be trusted for the psychological benefit of a daughter in crisis. The abortion advocate community doesn't seem as concerned about young women, though, as they are about politics and agendas. They instead say that people just want to make it harder for teens to have abortions, and that teens have a "fear of abuse" from unrelenting parents. Oh, and they'll say something about how correlation doesn't equal causation, revealing that they either are ignorant of analytical methods or, even worse, knowledgeable of them but dishonest when the results don't fit their predetermined conclusions. Some will even say that teen women should be trusted to make their own decisions even when the decision for these desperate young women is to end their own lives. Of course, we all know why Planned Parenthood doesn't want the parents involved. Ac$e$$ to abortion.
So I have a little hypothesis of my own. I predict (but would love to be proven wrong) that not a single abortion advocate will come forward and honestly reassess parental consent laws even though there is no body of data to support their premise. Could they admit that maybe, just maybe, the default condition is not that most parents of teens are abusive. Imagine!
If they trust women, why can't they trust mothers and fathers? Where does this automatic distrust of parents come from anyway? Perhaps there's a cost associated with believing that a mother has the right to kill her own child in the womb, and that cost is faith in people to love their children unconditionally at any point in life, even during difficult times.
H/T:  Michael J. New at National Review
Image: Microsoft Powerpoint
When it comes to the media, nothing seems draw its members more than a group of Catholics who are protesting Church teaching.  It doesn't matter much where the protest is staged, outside of a local parish, a diocesan cathedral, a chancery office, or even at a bishops' meeting.  Listening to the protesters who are getting their "face time" on television, one might walk away with the mistaken impression that there's absolutely nothing the Church has to say about anything that is of any worth for today's world.
Arguably, the biggest protests—coming from those who claim "the People are the Church"—have to do with the Church's alleged "misogyny."
Contrast that image of publicity seekers with that of a group of Catholic obstetricians and gynecologists, MaterCare International (MCI).
An inspiring scene of Ramon refusing to cater for the new super abortion mill in Houston.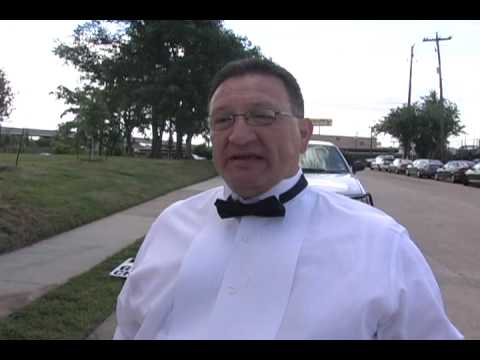 To help eliminate the world's largest abortion mill in Houston contact the following groups:
Father, forgive them, for they know not what they do.

– Holy Gospel of Saint Luke 23:34 cf.
Ora pro nobis!
In the face of an ever-emerging "culture of death," the ancient truth that death is a mystery and not a "problem" is needed more than ever. To designate death as a problem implicitly suggests a need for a remedy, which underlines the modern assumption of possession of the resources necessary to exercise technical mastery over the "problem"—in this case, death. The predominance of the technical solution over the respectful awe rightly due in the face of something greater than us puts mankind in quite a predicament.
The Church, as Pope John Paul II attentively reminded us in Redemptor Hominis, is the guardian of transcendence. This image of the Church is particular fitting in dealing with complex ethical questions of life and death. In recent times, the very mystery of death—real death—has been debated extensively as it relates to the theory of "brain death," which is effectively interrelated to ethical questions regarding organ donation.
Catholics see death in the light of divine revelation. Death, the fruit of original sin, now exists as the means by which we participate in the Passover of Our Lord, passing from death into new life. Death is not the end of our human existence; to say otherwise would be an embrace of the fallacious pagan trap of modern philosophical thought overflowing with agnostic existential anxiety over this very unsettling question.
Hattip to commenter restrainedradical.  One of the two Tebow pro-life Superbowl ads has leaked.  I can see why the pro-aborts fought tooth and nail to keep it off the air.  In tandem with the other Tebow pro-life SuperBowl ad,  it is devastating to them.  For background to the ads go here.  For the rest of the pro-life Tebow story, go to Focus on the Family here.
And here is the second ad: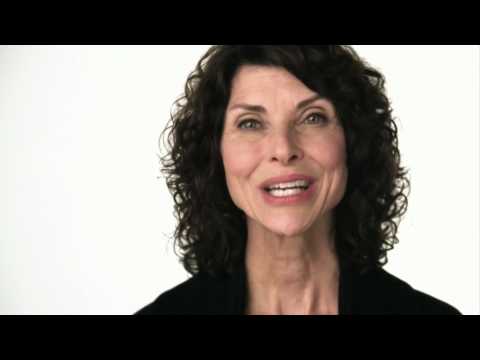 Brilliant, absolutely brilliant.  The pro-aborts by their hysterical reaction made sure the Tebow story of how his Mom refused to abort him got broadcast over America for free.  Now these two anodyne ads featuring a loving Mom and son make the pro-aborts look like the intolerant bigots they truly are!
The March for Life in Washington, D.C. embodied the pro-life movement's annual commitment to renew the fight against public policy and cultural attitudes that undermine and violate the sanctity of human life. This, for some, is not always the most pleasant experience.
A friend of mine who traveled to Washington, D.C. attended a pro-life student conference where the primary focus of the discussion was the future of the conservative movement in the wake of the current Democratic administration and Congress. My friend, Joseph, who is very lost in the world of politics did not care, nor could he fathom why at a pro-life conference the discussion could not drift away from advocating for lower taxes, tighter national security, and "less government in our lives." He emphatically claimed that he "did not care about those things." He would rather discuss, staying on topic, what can be done to promote a culture of life and to end the horror of abortion.
This altogether reminded me of the Texas Right to Life Gala back in October 2009. It was literally a Republican banquet, with the politicians present scoring points and boasting their rhetoric. The keynote speaker talked about supporting small businesses, lower taxes, opposing big government, the problems of "the welfare state," national security, and a host of other traditionally-conservative concerns. Abortion was most certainly mentioned and only discussed within the greater picture of why less government is good, but it (abortion) and other life issues were not the focus at all. In fact, the keynote speech was about the evils of liberalism and why we should fight it by supporting the Republican Party. Suffice to say, I did not enjoy the event at all. It was designed for conservatives and this, in my view, is not good for the pro-life movement. Continue reading →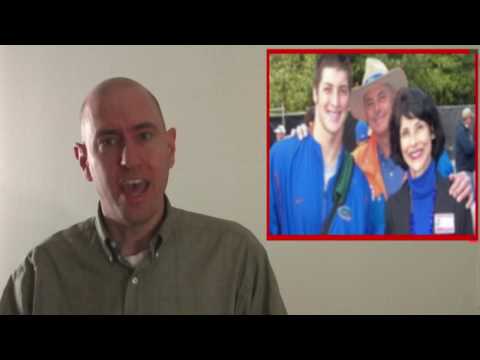 My ignorance of sports is vast.  However, I believe I now have a favorite quarterback.  Focus on the Family has paid for a 30 second ad during the Super Bowl featuring former University of Florida Quarterback Tim Tebow and his mother Pam.  When Pam was pregnant with Tim she contracted amoebic dysentery.  Harsh antibiotics were administered to her to rouse her from a coma.  She was counseled to have an abortion, being warned that her baby would be stillborn or live only a few hours.  She refused to have an abortion and Tim Tebow came into the world.
Modern technology has profound moral implications, both for good and for evil. This is manifestly clear in the ongoing scientific and public debate concerning human stem cell research. To say the least, stem cells have revolutionized the field of regenerative medicine and the course of its future. Stem cells have the remarkable potential to provide therapies to treat Parkinson's, Huntington's and Alzheimer's diseases, as well as spinal cord injuries, damaged heart tissue, cancers and a host of other illnesses. Continue reading →