Conversion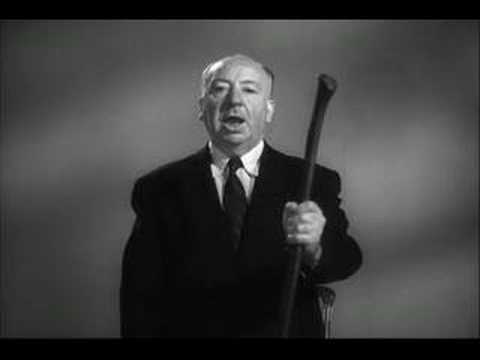 When I was a kid I loved watching Alfred Hitchcock Presents, known in its last four years as The Alfred Hitchcock Hour.  His sardonic wit and macabre sense of humor I found vastly appealing and no doubt had an impact on my own developing sense of humor.  Hitchcock was a Catholic, although some have claimed that he became estranged from the Faith later in life.  Father Mark Henninger in The Wall Street Journal relates his own encounter with Hitchcock shortly before his death.
At the time, I was a graduate student in philosophy at UCLA, and I was (and remain) a Jesuit priest. A fellow priest, Tom Sullivan, who knew Hitchcock, said one Thursday that the next day he was going over to hear Hitchcock's confession. Tom asked whether on Saturday afternoon I would accompany him to celebrate a Mass in Hitchcock's house.
I was dumbfounded, but of course said yes. On that Saturday, when we found Hitchcock asleep in the living room, Tom gently shook him. Hitchcock awoke, looked up and kissed Tom's hand, thanking him.
Tom said, "Hitch, this is Mark Henninger, a young priest from Cleveland."
"Cleveland?" Hitchcock said. "Disgraceful!"
After we chatted for a while, we all crossed from the living room through a breezeway to his study, and there, with his wife, Alma, we celebrated a quiet Mass. Across from me were the bound volumes of his movie scripts, "The Birds," "Psycho," "North by Northwest" and others—a great distraction. Hitchcock had been away from the church for some time, and he answered the responses in Latin the old way. But the most remarkable sight was that after receiving communion, he silently cried, tears rolling down his huge cheeks. Continue reading →
My adult conversion to Catholicism came about through many converging spiritual streams, but one of the things I remember that had perhaps, the biggest positive impact, was my introduction to the Papal Social Encyclicals. I was immediately impressed by the non-ideological, Biblically-consistent worldview expressed by the Catholic Magisterium. As my initial conversion led to graduate Theological studies, teaching in Catholic high schools around the world, and a run for Florida State House; I have remained an ardent admirer of the Social Doctrine of the Church.
It is one of my lifetime goals to find ways to promote the social teachings of our Catholic Magisterium, and to find practical ways to cultivate Catholic political leaders who are similarly dedicated to the work of building civilizations of love founded upon the principles of our complete corpus of social doctrine teachings. As a candidate I discovered that most parishes are ill-equipped to nurture future Catholic leaders or even assist in the process of educating and informing the laity of how they can better influence elections on the basis of the many important moral issues (which have specific Magisterial guidance). It is great to pray for Christian Justice in our world, and it is necessary to take up the responsibility of voting when given that opportunity. But grace builds upon nature, and there is so much more that we could be doing as Catholics to better organize ourselves to have more positive collective impact on our communities and American society.
I urge that we work on two fronts simultaneously-1. Educating the Catholic laity to the Catholic social teachings and the guidance given by our Pope and Bishops' 2. Use our religious freedoms more effectively at the parish level. I often make use of the story of William Wilberforce, a Christian politician who fought tirelessly to stop the slave trade in Great Britain- he was eventually successful utilizing organizational tools which we could use today (as the Civil Rights Movement here in America demonstrated). I hope my practical advice will be of some use for all those interested in maximizing our public Catholic witness in the social (temporal) realm.
Here are some specific practical proposals:
1. Every parish should organize "Social Doctrine Nights" where specific issues are discussed in the context of the social doctrine, as taught in official sources like Papal Encyclicals, the Compendium of Social Doctrine, the Catechism, US Bishop Pastoral Letters, and so forth. The parish priest should be front and center publicizing the Nights from the pulpit and being present for the meetings to put teeth into the promotion.
2. It would also be good if every parish started a "Compendium of the Social Doctrine of the Church book club". This would help to locate a core group of lay persons who are truly interested in fulfilling their responsibility to the Temporal Order, to reform the world according to Christ's teachings and will, as revealed by our Church's authoritative documents. These hardy souls will go far in sharing their knowledge on those Social Doctrine Nights. At the least, we will give the laity many chances to inform their consciences on public policy matters.
3. As the election cycle nears, every parish should start scheduling town hall meetings and Candidate Forum events. Political candidates should be held accountable before the election takes place. They need to go on record with their thoughts on the issues that our parishioners deem important. The only requirement for such forums is that all candidates are invited with no
obvious bias during the event. Town hall meetings should be convened on singular issues of great importance, and local leaders and potential leaders should be invited to participate or attend.
4. Documents from the U.S. Bishops' Conferences should be distributed widely in every parish. These documents can easily be inserted into every Sunday Bulletin.
5. Questionnaires for candidates from Catholic Conferences and reputable Catholic Pro-Life organizations should be distributed with information on the issues providing the reader with a clear idea of what the official Church is advising/teaching on the political issue being raised. These questionnaire results should be widely distributed well in advance of the actual Election Day.
6. Potential Catholic political leaders need to be groomed and supported by the Church by all legal means. We cannot be hamstrung by laws that seem bent on keeping an artificial (and false) wall of separation between Church and State. Both the Church and State have particular functions in society, they are not the same, but they are not to be pitted against one another. One way to cope with the reality here, in the United States, is to help private Catholic action groups and organizations, to form apart from the official dioceses and Catholic conferences. These private Catholic organizations could form PACS and contribute directly to Catholic individuals who are seeking to serve the common good first and foremost. They should be committed to serving the official Church social doctrine.
7. Catholic schools should also do more to promote the social doctrine among the youth. I once organized a debate for all congressional candidates in the Catholic high school where I was teaching. The students wrote the questions and had a chance to mingle with the candidates afterwards. It was the only such debate for those candidates in the entire election cycle and many students were positively impacted by the experience. Another area of improvement would be in the development of textbooks with a Catholic perspective, and that covered such areas as Literature, History, Media, Social Studies and so forth. The Catholic worldview and social doctrine have been confined to religion classes, and this has contributed to the compartmentalization of Catholic understanding and expression. Catholic students, with rare exceptions, are not graduating and moving the public debate beyond the narrow partisan/ideological confines of Political Left/Right.
I offer these suggestions because I believe that, as Catholics, we have the blueprint for building a civilization of love at every level of human society. The blueprint is our social doctrine and the gift of our Magisterium in guiding the principles and teachings of Christ into our complex world. As a candidate for public office I discovered a huge void in our Catholic parishes for offering a
place of contact between budding political leaders and the Catholic laity. Nurturing orthodox Catholics to become political leaders in our society is something that also seems missing from the average parish. Having a unique Blueprint (our Social Doctrine) but not having sound organization to carry out the plan is a terrible waste of potential. It is time to go from the drawing phase to building and implementing- to make visible this civilization of love our beloved popes write about with such strong conviction. This is our potential, this is an essential part of our Catholic evangelization. There are a lot of Catholic groups and organizations who lobby politicians after the fact of their election, but we should be intervening in the process from the beginning- nurturing leaders, educating every generation of voter, and providing candidate forums and town hall meetings in our churches (all perfectly legal!).
Once again, these strategies involve the following precepts:
- social doctrine promotion
- town hall meetings
- candidate forums
- encouragement of private Catholic PACS
- Catholic youth mentoring
Pope John Paul II insisted that was necessary for Catholics "to seek the Kingdom of God in dealing with temporal realities and in ordering them in accordance with the divine will." And he urged us to be courageous in giving witness to our faith in the public arena.
Quoting from "Lumen Gentium", No.36, Pope John Paul II said that lay men and women, after receiving a sound catechesis and continuing formation, have a clear mission "to extend the Kingdom of God in and through their secular activity, so that 'the world will be imbued with the Spirit of Christ and more effectively attain its purpose in justice, in love and in peace" (No.3). Hence, the faithful need to receive clear instructions on their duties as Christians, and on their obligation to act in accordance with the Church's authoritative teachings, the Pope added. And to those who object that such instruction has overly political tones John Paul II stated clearly: "While fully respecting the legitimate separation of Church and state in American life, such a catechesis must also make clear that for the faithful Christian there can be no separation between the faith which is to be believed and put into practice and a commitment to full and responsible participation in professional, political and cultural life" (No.3).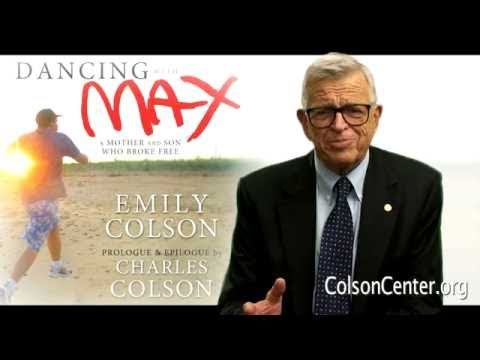 Chuck Colson died today at age 80.  A former self described Nixon hatchet man, he went to prison for his involvement in Watergate.  He underwent a religious conversion and turned his life around.  After his release from prison he founded Prison Fellowship, an organization that has won accolades for its work in bringing the gospel to men and women incarcerated.  He was ever a tireless voice for the unborn and the handicapped, as the video above indicates.  In a time of easy cynicism and fashionable atheism, Colson's conversion was a reminder of the power of the grace of God for those who humbly repent and accept it.  The world is poorer by his passing.  May God grant him mercy and the Beatific Vision. Continue reading →
Hattip to Matthew Archbold at Creative Minority Report.  I have written previously on the deathbed conversion of John Wayne:   John Wayne-Cardiac Catholic.  His grandson, Father Matthew Munoz, has recently talked about his grandfather's conversion.
"My grandmother, Josephine Wayne Saenz, had a wonderful influence on his life and introduced him to the Catholic world," said 46-year-old Fr. Muñoz, a priest of the Diocese of Orange in California.  
"He was constantly at Church events and fundraisers that she was always dragging him to and I think that, after a while, he kind of got a sense that the common secular vision of what Catholics are and what his own experience actually was, were becoming two greatly different things."
Fr. Muñoz's grandparents married in 1933 and had four children, the youngest of whom – Melinda – is his mother. The couple civilly divorced in 1945 although, as a Catholic, Josephine did not re-marry until after John Wayne's death. She also never stopped praying for her husband's conversion – a prayer which was answered in 1978. Continue reading →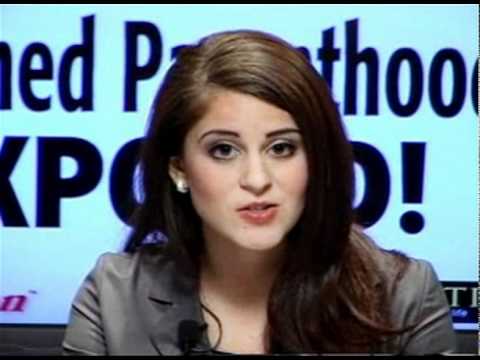 As faithful readers of this blog know, I am an attorney, for my sins no doubt.  It supplies me with bread and butter for my family and myself as well as an opportunity to observe the frailty, follies, crimes and, occasionally, the nobility, of the sons of Adam and the daughters of Eve.  However, that is just my day job.  For over a decade now I have also been chairman of the board of directors of the Caring Pregnancy Center located in Pontiac, Illinois in Livingston County, the county in which I live.  There, dedicated pro-life volunteers, almost all of them evangelical women, labor ceaselessly to help women in crisis  pregnancies.  In the movie the Agony and the Ecstasy Pope Julius II is depicted as saying that when he comes before God he will throw into the balance the ceiling painting of Michelangelo in the Sistine Chapel against the weight of his sins and he hoped it would shorten his time in purgatory.  If such an opportunity exists for me, it will be due to my association with the Caring Pregnancy Center and their truly awe-inspiring and selfless female volunteers.
On April 14th, we held our 25th anniversary banquet which was a grand affair, with our supporters and well-wishers turning out in en masse.  I opened with a few introductory remarks where I talked about the Center and its 25 years of service to the women of Livingston County and their babies.  I also asked why we did this.  First and foremost to protect innocent human life, and, second, because we remember with Thomas Jefferson, "Indeed, I tremble for my country when I reflect that God is just; that his justice cannot sleep forever."  It will come as a vast shock, no doubt, to faithful readers of this blog that I somehow worked into my remarks the surrender of Fort Sumter 150 years before on April 14, 1861 and Mr. Lincoln's remarks in his Second Inaugural Address that the terrible war the nation had been through was God's punishment on both the North and the South for the sin of slavery.  I ended by stating that it was still possible for America to turn around and repent for the great sin of abortion and that the great words of the prophet Isaiah, as always, give us hope:  "Though your sins be as scarlet, they will be made white as snow."
Abby Johnson was our speaker, and she gave the most effective pro-life speech I have ever heard and I have heard many over the decades.
She was funny and moving at the same time.  Her delivery was as natural as if she was talking to a next door neighbor, but every word she said was riveting. Continue reading →
RealCatholicTV has created controversy among dissident Catholics for it's orthodoxy and frankl fidelity to the Magisterium.  For some unfathomable reason even some faithful Catholics are put off by this blunt and direct approach.
I for one don't agree with some of those faithful Catholics because what may seem blunt and direct is actually honest and refreshing.
Souls are at stake and no amount of hang-wringing causes me any lost sleep because Michael Voris states only the Truth.
Those that are uncomfortable with the Truth being spoken should only go back to the Holy Bible and what Jesus says about watering down the Truth:
but whoever causes one of these little ones who believe in me to sin, it would be better for him to have a great millstone fastened round his neck and to be drowned in the depth of the sea.
– the Holy Gospel of Saint Matthew 18:6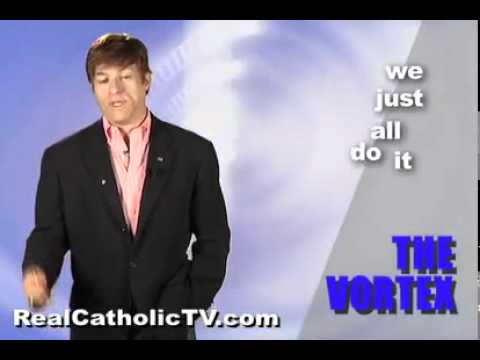 For RealCatholicTV click here.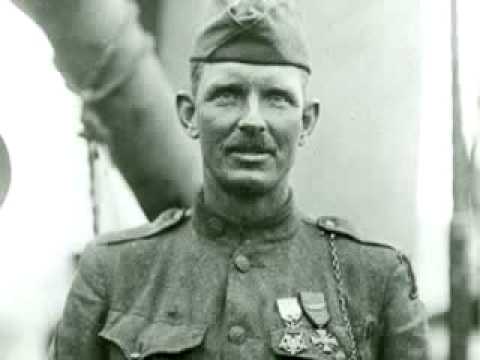 In 1941 the film Sergeant York was released.  A biopic on the life of America's greatest hero of WWI, it brought together two American originals:  Alvin C. York and the actor Gary Cooper.
York arrived in this world on December 3, 1887, the third of the eleven children of William and Mary York.  He was born into rural poverty.  Although both of his parents were quite hard-working, the Yorks lived in a two-room log cabin at a subsistence level.  None of the York children received more than nine-months education, as their labor was desperately needed to farm the few hard scrabble acres that the Yorks owned and to hunt for food to feed the large family.
… The call to conversion, in fact, uncovers and denounces the easy superficiality that very often characterizes our way of living. To be converted means to change direction along the way of life — not for a slight adjustment, but a true and total change of direction. Conversion is to go against the current, where the "current" is a superficial lifestyle, inconsistent and illusory, which often draws us, controls us and makes us slaves of evil, or in any case prisoners of moral mediocrity. With conversion, instead, one aims to the lofty measure of Christian life; we are entrusted to the living and personal Gospel, which is Christ Jesus. His person is the final goal and the profound meaning of conversion; he is the way which we are called to follow in life, allowing ourselves to be illumined by his light and sustained by his strength that moves our steps. In this way conversion manifests its most splendid and fascinating face: It is not a simple moral decision to rectify our conduct of life, but it is a decision of faith, which involves us wholly in profound communion with the living and concrete person of Jesus.

To be converted and to believe in the Gospel are not two different things or in some way closely related, but rather, they express the same reality. Conversion is the total "yes" of the one who gives his own existence to the Gospel, responding freely to Christ, who first offered himself to man as Way, Truth and Life, as the one who frees and saves him. This is precisely the meaning of the first words with which, according to the Evangelist Mark, Jesus began the preaching of the "Gospel of God." "This is the time of fulfillment. The kingdom of God is at hand. Repent, and believe in the Gospel" (Mark 1:15).

"Repent and believe in the Gospel" is not only at the beginning of the Christian life, but accompanies all its steps, [this call] remains, renewing itself, and spreads, branching out in all its expressions. Every day is a favorable moment of grace, because each day invites us to give ourselves to Jesus, to have confidence in him, to remain in him, to share his style of life, to learn from him true love, to follow him in daily fulfilling of the will of the Father, the only great law of life — every day, even when difficulties and toil, exhaustion and falls are not lacking, even when we are tempted to abandon the following of Christ and to shut ourselves in ourselves, in our egoism, without realizing the need we have to open to the love of God in Christ, to live the same logic of justice and love.
~ Pope Benedict XVI Ash Wednesday Address 2/7/2010
Pope Benedict XVI's Ash Wednesday Address in English: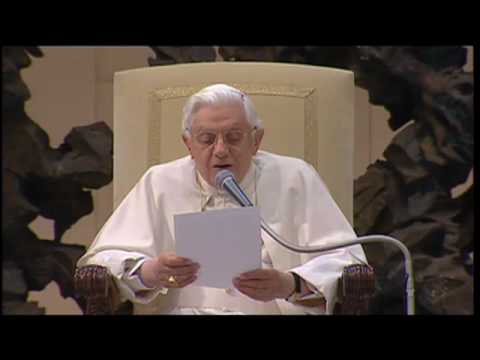 Here is the complete text of the Pope's message:
Dear Brothers and Sisters,today, Ash Wednesday, marks the beginning of the Church's Lenten journey towards Easter.
Lent reminds us, as Saint Paul exhorts, "not to accept the grace of God in vain" (cf. 2 Cor 6:1), but to recognize that today the Lord calls us to penance and spiritual renewal. This call to conversion is expressed in the two formulae used in the rite of the imposition of ashes. The first formula – "Turn away from sin and be faithful to the Gospel" – echoes Jesus's words at the beginning of his public ministry (cf. Mk 1:15). It reminds us that conversion is meant to be a deep and lasting abandonment of our sinful ways in order to enter into a living relationship with Christ, who alone offers true freedom, happiness and fulfilment.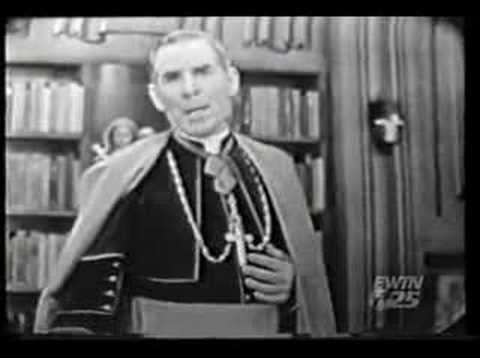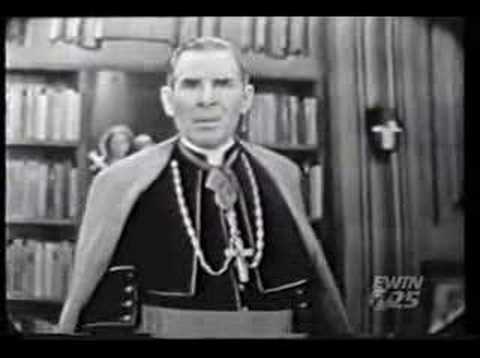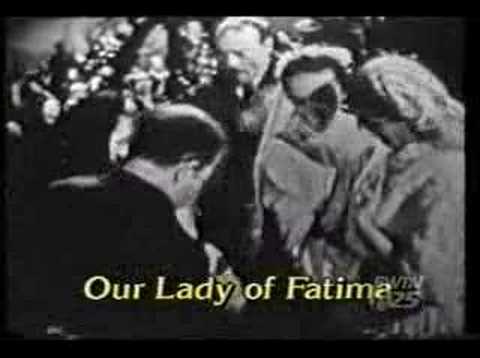 The things that you find on the internet!  Bishop Sheen gives a brilliant exposition of the miracle of Fatima.
Bishop Sheen believed that our Lady of Fatima would lead to the conversion of Islam.  Here are his thoughts on that subject:
Moslemism is the only great post-Christian religion of the world. Because it had its origin in the seventh century under Mohammed, it was possible to unite within it some elements of Christianity and of Judaism.
Moslemism takes the doctrine of the unity of God, His Majesty, and His Creative Power, and uses it as a basis for the repudiation of Christ, the Son of God.
Misunderstanding the notion of the Trinity, Mohammed made Christ a prophet only.
The Catholic Church throughout Northern Africa was virtually destroyed by Moslem power and at the present time (circa 1950), the Moslems are beginning to rise again.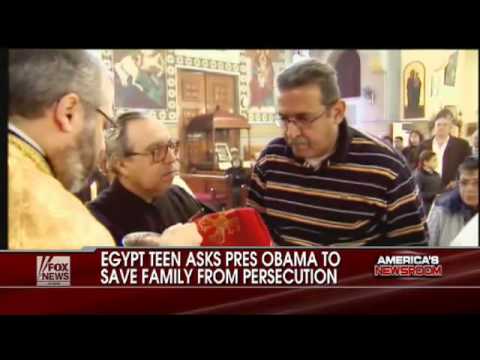 A sad story coming from Egypt where a father and daughter recently converted from Islam to Christianity.  They have been attending a different church each Sunday and have slept in a different home each night in fear of the government.
In Egypt it is illegal to convert to Christianity.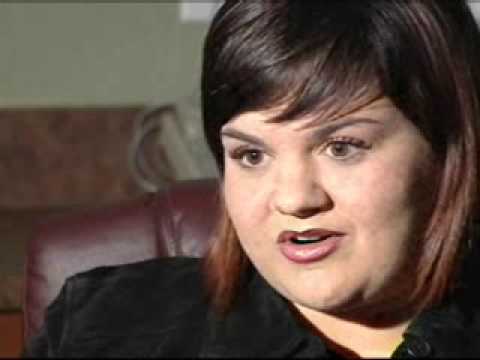 Just received breaking news from Katerina Ivanovna, M.J. Andrew, and an email from Coalition for Life concerning a major defection from Planned Parenthood to the Culture of Life movement.
Abby Johnson worked at Planned Parenthood abortion mill in Bryan, Texas for eight years, the last two as its director.  After viewing an ultrasound of an abortion she had a spiritual conversion.  Last month she submitted her resignation to the abortion mill and like clockwork Planned Parenthood has placed a restraining order on her and the local chapter of Coalition for Life, where she had been spending more and more time at.