Conservatism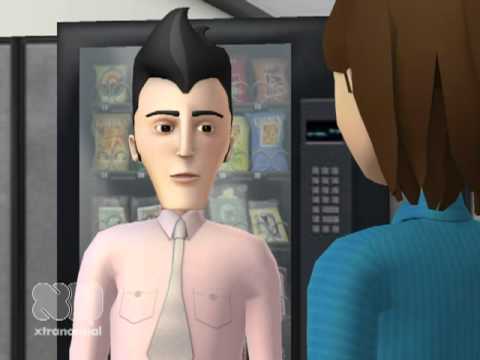 A humorous, albeit stacked, debate.  The video does illuminate one facet of the American political scene.  Educated conservatives tend to be more familiar with liberal arguments than educated liberals are with conservative arguments.  The reason for this is quite simple.  Conservatives who have been to college have exposed themselves to an institution that is overwhelmingly liberal.  If they read or view the mainstream media, once again they are exposed to liberal ideas from an institution overwhelmingly liberal.  Their entertainment comes to them from sources that tend to be liberal.  Educated conservatives in our society can no more ignore liberal ideas and arguments than they can any other annoying and ubiquitous feature of modern life;   like people having "private" conversations at the top of their lungs over cell phones, liberalism is a constant background feature.
The same is not true for educated liberals.  If they choose, and a surprising number of them so choose, they can lead their lives without ever engaging with conservative ideas and arguments.  The colleges they attend support their political beliefs, the mainstream media presupposes that their arguments are correct and entertainment, if it has political content, will usually flatter their predispositions.  In short, liberals in our society can live their lives in an ideological bubble where conservatives need not be taken seriously.
So I guess that makes it neo-neocon.
The Washington Times reports on a poll released by Rasmussen on the relative popularity and unpopularity of various political labels.
• 38 percent of likely U.S. voters "consider it a positive" when a political candidate is described as "conservative," 27 percent say it's a negative.

• 37 percent say "moderate" is a positive label, 13 percent say it's a negative.

• 32 percent say "tea party" is a positive label.

• 56 percent of Republican voters agree.

• 38 percent of voters overall say the tea party label is a negative.

• 70 percent of Democrats agree.

• 31 percent of voters overall say "progressive" is a positive label, 26 percent say its negative.

• 21 percent say "liberal" is a positive label, 38 percent say it's a negative.
What jumped out at me is the disparity between how the term "conservative" is received versus the term "tea party."  The positive/negative spread for "conservative" is 38/27, but it's 32/38 for "tea party."  Now, conservative/tea party fares better than progressive/liberal, and that is probably worth a discussion in and of itself.*  But I want to focus on the conservative versus tea party aspect of this poll for a moment. Continue reading →
My good friend Jay Anderson at Pro Ecclesia often delivers some of the most insightful commentary on Saint Blog's.  Here is commentary that he did today fisking Mark Shea's observations of  Joe Carter' post  at First Things, where Carter took a look at Generation X conservatives, and which may be read here.   This gave  Mark an opportunity to voice his disdain for forms of conservatism other than the paleocon version he embraces, and to go "O Tempora, O Mores", over the coming generation of conservatives.  Jay's commentary is priceless:
Mark Shea has commented on an excellent piece by Joe Carter at First Things, in which Joe seeks to define "Generation X" conservatives, who he labels "X-Cons".
Mark begins:
He has been one of the few voices in the conservative movement to speak out of actual conservative values and not out of the Consequentialism that dominates the Thing that Used to Be Conservatism. So I was interested in his description of "X-Cons", the rising generation of conservatives (so-called) who have been coming of age in the past decade. I think his description is accurate, rather depressing, and a further proof that Chesterton is right when he says that each revolutionary movement is a reaction to the last revolution–and that it typically knows what is wrong but not what is right. I appreciate Carter's clear-eyed analysis and suspect that he, like me, is not altogether thrilled that this is the desperate pass in which the Thing that Used to be Conservatism now finds itself.
Later on, Mark continues:
X-Cons know little about history and their deepest influence is disk jockeys, who "taught us X-Cons to appreciate confirmation of our political views." The perfectly reasonable thing to ask in light of this crushing diagnosis is, "What, precisely, is being conserved by such a 'conservatism'?" A conservatism that knows nothing of engagement with ideas outside the Talk Radio Noise Machine (including engagement with ideas from its own intellectual history) and which has learned, as it's primary lesson, "to appreciate confirmation of our political views" is a conservatism that is intellectually barren and open to manipulation by demagogues who flatter its adherents and teach them to remain safe in the echo chamber.
Mark goes further in his assessment of "X-Cons" as the dupes of demagogues:
When Sarah Palin and Glenn Beck are your intelligentsia and Buckley is a sort of a ghostly eminence gris you no longer bother listening to, one must again ask what, exactly, is being conserved by such a conservatism. Much that bills itself as anti-elitist is just a celebration of intellectual laziness and a resentment of people who have done the hard work of thought. Yes, there are pointy headed intellectuals who pride themselves on their learning. That's not an excuse to be a wahoo who prides himself on his ignorance.
Mark concludes his analysis of Joe's piece lamenting Joe's acknowledgement of the fact that "X-Cons" will soon displace the generation that came before us. Joe writes:
• X-Cons will soon be replacing the Boomers as the dominant cohort within the movement. We'll be fielding presidential candidates in 2016 and dominating elections in 2020. We are, for better and for worse, the future of the movement. And of America.
… and Mark responds:
Bleak words indeed…
My Comments:
First, let me note that I tried to leave my thoughts in comments on Mark's blog, but the commenting tool Mark uses rejected the comment as too voluminous. Rather than breaking it up into several comments, I decided to blog my view on the matter here.
While I commend Joe on his piece at First Things, I call B.S. on at least parts of Mark's analysis of Joe's piece, and ESPECIALLY on some of the commenters who have responded favorably to Mark's analysis by blaming the so-called "X-Cons" for the commenters' decisions to continue to support the party of abortion-on-demand.
The "X-Cons" aren't responsible for "the Thing that Used to Be Conservatism" (hereafter, "the Thing") – in fact, we are increasingly skeptical of "the Thing" and especially the Republican Party claiming the mantle of "the Thing". As evidence, I submit my own blog as well as a piece today at National Catholic Register by Pat Archbold (recently described by one of Mark's sycophants as a "Republican shill").
No, the folks responsible for bringing us huge deficits, Wilsonian foreign policy, and consequentialism dressed up as "the Thing" were decidedly NOT members of the "X" generation, but were baby boomers and even members of the so-called "Greatest Generation". Given that fact, Mark's assessment as "bleak words indeed" of Joe's acknowledgement of the rise of the "X-Cons" to replace the previous generation seems completely without merit. Surely we can't do any worse with respect to "the Thing" than the generations that have come before us. In short, given our increasing distrust of what "the Thing" has become and the party that champions it, it is the "X-Cons" who are the antidote to "the Thing", not the purveyors of it.
In addition, rather than criticizing the "X-Cons" for rejecting elitism and embracing what they see as middle-class authenticism, why not ask whether the elites have actually served them well and, if the answer is "HELL NO!" (which it most assuredly is), whether there are better alternatives for leadership from among the "riff-raff" who actually share the values of the "X-Cons"? Mark asks what is it that is actually being conserved? Well, if you ask me, the traditional family values of protection of life, protection of the institution of the family, hard work, integrity, loyalty, etc., etc., are being protected far more on the front porches, parish halls, and town halls of flyover country than they are in the halls of academia and, yes, even on the pages of National Review. Maybe "X-Cons" see the people Mark derides as base and demogogic as being the actual preservers of the values we hold dear (i.e. they're the ones doing the "conserving" these days), as opposed to the new generation of Buckleys who view us as so much white trash and instead embrace The One.
When a politician says something that's this on the money, one wonders if there is a "but" in there to soften the message.  Not with Jim DeMint:
You can't be a fiscal conservative and not be a social conservative.
Naturally this bothers AllahPundit and some of the other shrieking libertarians at Hot Air, but DeMint is of course right.  Continue reading →
Today is my birthday, which means that while I get cake, ice cream, and annoyance for having to study on my birthday, you get to realize that the November elections are merely a month and a week away. In the Catholic blogosphere, this means that the "republicath" & "Catholyc" labels are getting dusted off for use in the political war.
For example, MM has launched an humorless satirical website a mini-crusade against Thomas Peters & CatholicVote.  Specifically, he's angry about the very high rating they gave to Sharron Angle, a Republican running against Harry Reid. While I disagree with some of the exaggerations (if he thinks that's a racist ad, he doesn't watch much TV during October), I think his question is a good one: when ought a Catholic group be offering endorsements? Continue reading →
"The questionable things of this world come to grief on their nature, the good ones on their own excesses. Conservative respect for the past and its preservation are indispensable conditions of a sound society, but to cling exclusively to tradition, history, and established customs is an exaggeration leading to intolerable rigidity.  The liberal predilection for movement and progress is an equally indispensable counterweight, but if it sets no limits and recognizes nothing as lasting and worth preserving, it ends in disintegration and destruction.  The rights of the community are no less imperative than those of the individual, but exaggeration of the rights of the community in the form of collectivism is just as dangerous as exaggerated individualism and its extreme form, anarchism.  Ownership ends up in plutocracy, authority in bondage and despotism, democracy in arbitrariness and demagogy.  Whatever political tendencies or currents we choose as examples, it will be found that they always sow the seed of their own destruction when they lose their sense of proportion and overstep their limits. In this field, suicide is the normal cause of death."
From A Humane Economy, p.90
In one paragraph, this man has encapsulated everything I believe.
Every four years the sporting world, especially Europe, Africa and Latin America is held in rapt attention by soccer's World Cup. It can tell us many things about the state of the world, from politics to culture and even religion, and that's even before we get to the sporting angle. Now for purposes of full disclosure, my favorite sports are college football and college basketball, though having a mother who grew up in Germany has helped me gain some soccer knowledge. Many a book or intellectual statesman from Henry Kissinger on down the line have mused about soccer's effect on the world, which seems to change each and every World Cup to reflect the sign of the times.
Unlike a relativistic world where social engineering has taken hold, it appears that sports are the world's last venue where sheer work ethic and determination hold sway. Perhaps this is why sports are so popular in the world, especially Europe' s social democracies. One should keep in mind that as high as the Super Bowl ratings are for US television, World Cup TV ratings for nations in the championship game are even higher. Let's look at this World Cup to see what it can tell us about the state of the world.
Some of the political developments from the last World Cup were the rise of the African nations in the soccer world, perhaps reflecting the rise of the continent itself on political and religious grounds. Keep in mind tiny Ghana won the 20 and under World Championship last year defeating Brazil, quite an accomplishment. Also of note in the last World Cup was Germany's rising national spirit as seen in public displays of flag waving, which had been a post World War II no-no for Deutschland.
I wasn't going to do this, but now I am. A contributor (Morning's Minion) to a certain blog (Vox Nova),  whose views on gun control I previously challenged, took it upon himself to let it all out about "conservatism" – partially, I believe, in response to our exchange.  The same themes are there at least, though he does go on (and on) about slavish right-wing support for Israel, an issue on which I am not so enthusiastic. I've also made my opposition to America's interventionist foreign policy known.  In doing so I respectfully digress from many of my co-bloggers at The American Catholic.
But there are a number of very broad points made by Morning Minions that are more or less directed at me, and my co-bloggers, and of course conservatives and libertarians in general, and I will answer them here.
In recent months I have been walking a fine line between libertarianism and communitarianism. Now that Phillip Blond has made his American debut, everyone is weighing on the conflict between these ways of looking at the world. I already covered David Brook's assessment in the NY Times a while back. A brilliant Catholic philosopher by the name of Edward Feser has also given much attention to the viability of the libertarian/conservative "fusion", which shares many similarities with the libertarian/communitarian debate. And now a Patrick J. Deenen weighs in on Blond, for communitarianism and against libertarianism. And a Mike Gibson fires back on his blog.
Since I've had a lot to say about these issues in the past, I'm going to say a bit about the latest round of conflict between libertarians and communitarians, and explain why I don't think there needs to be any conflict at all. For one thing is missing from almost all of these analyses and exchanges – mention of, let alone fidelity to, the US Constitution. Not only that, but I am convinced that "subsidiarity" needs to appear in any discussion or debate between these ideological camps, as it really does bridge the gap between them. I would venture to say that the US Constitution is fairly good embodiment of the principle of subsidiarity.