Communism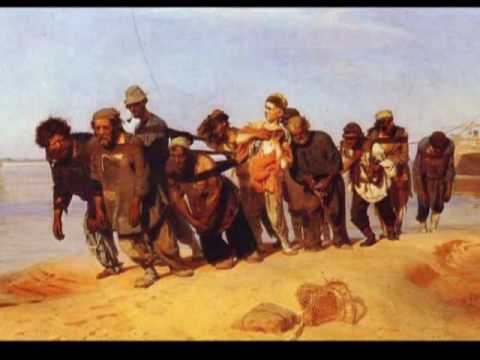 Something for the weekend.  Paul Robeson, an incomparable talent, singing The Song of the Volga Boatmen.
On my personal blog. I write about my experience with the music of Russian folk singer Zhanna Bichevskaya.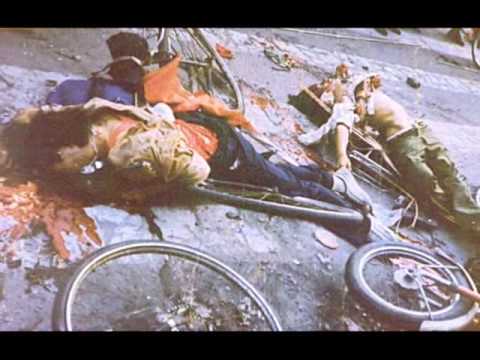 Yesterday, June 4, was the twenty-first anniversary of the brutal suppression of the pro-Democracy protests in Tiananmen Square in Beijing.  Over 3000 of the protestors were murdered by the Communist government of China.  Tyranny won that round, but I have absolutely no doubt that Democracy will ultimately prevail in the Middle Kingdom.  When it does, the heroes and heroines of Tiananmen Square will be remembered and their murderers forgotten.
"The bravest are surely those who have the clearest vision of what is before them, glory and danger alike, and yet notwithstanding, go out to meet it."
–Thucydides
Marxist activist Lori Berenson was convicted in 1995 for her acts of terrorism with the Tupac Amaru Revolutionary Movement (MRTA) in Peru.  She was set free on parole where she must finish her remaining five years in Lima without leaving the country.
She served 15 years and was granted parole today.  Lori Berenson probably benefited from the weight of the American government in reducing the original lifetime sentence to 20 years back in 2005.
MRTA was a Communist rebel group that looked to impose a totalitarian form of government in Peru through terrorist activities.  They're most famous for their takeover of the Japanese embassy in Lima in 1997.
Over 70,000 Peruvians were victims of Marxist and Communist terrorist activities throughout the 1980s and 1990s.
Is it possible to make a case against abortion, and more importantly, for the importance of valuing human life in all stages of development, that does not rely upon theological assumptions?
This is a question that has undoubtedly bothered many pro-lifers since the abortion debate became one of the political fault lines of the United States. I am not concerned here with objections to pro-life policies and legislation that rest upon a fallacious interpretation of the First Amendment, and which falsely conflate a separation of church and state with a separation of religion and politics – which, if taken literally, would disenfranchise religious people.
Rather I am concerned with an objection to the pro-life philosophical position, namely that which asserts that this position is either partially or wholly dependent upon theology. Or, as the less precise like to say, "religion" – though I believe secular religions such as humanism, feminism, and even versions of Christianity that have virtually been stripped of their theological content are often employed to justify abortion.
Of course there are many individual secular points against abortion, and attempts have been made to construct full secular arguments. Many of these points and attempts, however, focus upon the life in the womb of a mother, and whether or not it deserves the same protection under the law as born persons. While these arguments are foundational and necessary, they may not be sufficient. A more robust secular case against abortion will help the pro-life cause.
Thus, I propose adding to the secular case against abortion by focusing on what I call the subversiveness of abortion, and to recast the pro-life position as the pro-society position. What is subversion? It is an effort to undermine institutions from within, to uproot and overturn them. Abortion was peddled to a society in turmoil on the grounds that its illegality was causing greater harm than would its legality. But its effect has been to drastically undermine a set of social relationships that I call organic social bonds, and to justify their replacement with what I call artificial social bonds, both to be explained below.
This is not the place to address whether or not the forces that are responsible for legalizing abortion in the United States were conscious or not of the subversiveness of abortion. Briefly I will say that I think it is reasonable to assume that some of them were, and that this is why they pursued it. Others had intentions entirely unrelated to subversion, and were sincere enough in their approach, their rhetoric and their actions. For the time being, the subversiveness of abortion refers mostly to the act of abortion itself, and not to the men and women who promote it.
A secular argument can be difficult to make against abortion because it is tantamount to reducing the Ten Commandments to the Seven Commandments by eliminating the three that govern man's relationship with God. Indeed, I do not believe – nor did the American founders believe – that a stable society can long exist if man cannot acknowledge a being higher than himself. The 20th century confirms that acknowledgment of God has always lead to more freedom, happiness, and prosperity than has resulted from the replacement of God with a dictator, or theology with ideology, or a balance of spiritual and temporal authority with totalitarianism.
That being said, however, society might plod along at a functional level even without acknowledging God, though it may not last much longer than did the Soviet Union. And it is unfortunate, but true, that many people in our society simply do not believe in God, or if they do, they erroneously believe that he has no place in politics. And yet as pro-lifers, we wish to bring abortion to an end now, rather than some future date when the First Amendment is properly interpreted and a subversive minority of secular radicals does not hold sway over the court system. This means, ultimately, that we must construct secular arguments against abortion.
Read the rest on my personal blog.
The U.S. Conference of Catholic Bishops made a determined effort for universal health coverage, without abortion, in the run-up to the vote on ObamaCare.  In the end, due to the abortion language in this bill, they condemned it in its entirety.
Now I believe that our bishops had the best intentions of wanting universal health coverage, but this violates the principle of subsidiarity.
The Principle of Subsidiarity is the handling of affairs by small-scale, bottommost, or minutest government.
In 1891 Pope Leo XIII wrote an encyclical, Rerum Novarum, which said that government should undertake only those initiatives which exceed the capacity of individuals or private groups acting independently. Functions of government, business, and other secular activities should be as local as possible. If a complex function is carried out at a local level just as effectively as on the national level, the local level should be the one to carry out the specified function.
Private insurance agencies cover over 84% of all Americans, with an overwhelming 93% saying they are satisfied with their coverage.
And those that are uninsured, can get readily available treatment for a serious illness.  Including illegal aliens.
So why the bishops haste and aggressive posturing in pushing for something everybody already has and are satisfied with?
I was inspired to transfer my brain goo to the computer screen over the last couple of hours. Here are the results.  Here's to a more fruitful discussion.
I haven't talked extensively about why I rejected atheistic communism and made my way back to Catholicism. There were a number of reasons; being shown the logical and moral bankruptcy of materialism, the corruption I personally witnessed in the movement, the fact that I could never bring myself to really embrace any of the tenants of the cultural agenda, and so on. The idea of fighting for anything in a universe that did not, and could not care about the outcome of human events could no longer captivate me. I suppose some people are able to convince themselves of the possibility, even the certainty, of "goodness" in a reality that owes nothing to consciousness and will; to me, such a belief, no matter how comforting, would be a lie. And I cannot live a lie.
Part II of my presentation of the four sermons on the Anti-Christ given by John Henry Cardinal Newman during Advent in 1835 before his conversion.  Part I is here.
In this second sermon Newman concentrates on what we can glean of  the Anti-Christ  from Scripture and from the writings of the Fathers of the Church.  One thing stands out in this sermon for me.  The idea that the reign of the Anti-Christ may involve both ferocious atheism and a return to paganism.  This seems like a contradiction, but Newman points to the French Revolution:
In that great and famous nation which is near us, once great for its love of CHRIST'S Church, since memorable for deeds of blasphemy, which lead me here to mention it, and now, when it should be pitied and prayed for, made unhappily our own model in too many respects,-followed when it should be condemned, and admired when it should be excused,-in the capital of that powerful and celebrated nation, there took place, as we all well know, within the last fifty years, an open apostasy from Christianity; not from Christianity only, but from every kind of worship which might retain any semblance or pretence of the great truths of religion. Atheism was absolutely professed; -yet in spite of this, it seems a contradiction in terms to say it, a certain sort of worship, and that, as the prophet expresses it, "a strange worship," was introduced. Observe what this was.
Today most of your parishes will be collecting for the Catholic Campaign for Human Development (CCHD).  Donald, Christopher, and I have written over and over again of where the money actually goes to, funding for abortions being the most grevious of the lot.
So think twice before donating anything.
(Biretta Tip: Paul Nichols)
Salvete TAC readers!
Here are today's Top Picks in the world of Catholicism:
1. Today is the twenty year anniversary of the fall of the Berlin Wall.  Pope John Paul II, Ronald Reagan, and Margaret Thatcher all played pivotal roles in bringing down Communism and discredited all socialistic and atheistic systems the world over.  Pope John Paul II played the most important role of the three, providing the moral backbone that is needed when confronting these manifestations of evil.
Newt Gingrich, Callista Gingrich, and Vince Haley wrote a timely article concerning this important anniversary titled The Victory of the Cross: How spiritual renewal helped bring down the Berlin Wall.  For this article click here.
2. Dave Hartline has already posted three articles here with us.  His latest is titled, Following the 2009 Election Results which Way is the Tide Turning toward Truth or Relativism?
For the article click here.
For all of Dave Hartline's articles on The American Catholic click here.
3. Catholic Culture has changed their look again.  Unlike the last time I mentioned their new look, I have to say it is a major improvement.  It's much easier to find Diogenes of Off the Record (under Commentary).  Blue has replaced what I think was the color pink as it's primary color and the fonts are much stronger.
For the Catholic Culture link click here.
For Diogenes, which is under Commentary, click here.