Communism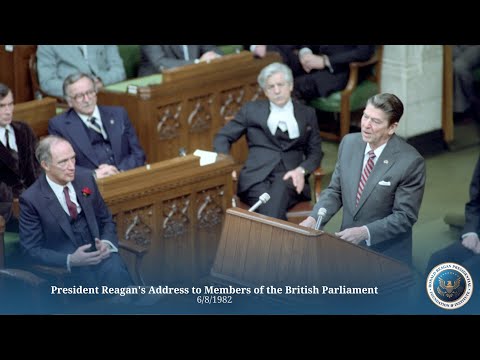 Today is my 56th birthday.  I share my birthday with the greatest president of my lifetime:  Ronald Reagan.  I thought he was a great president at the time, but as the years roll by my admiration for President Reagan only grows.  The above video is the famous "ash-heap of history" speech to the British parliament on June 8, 1982.  Widely derided by critics at the time, Reagan's speech was eerily prophetic as the Soviet Union swiftly landed on the ash-head of history.  Here is the text of the speech:
Continue reading →
Tomorrow is Victims of Communism Day and I will be having a post on that subject.  In a lighter vein on the same subject is the hilarious Cold War comedy One, Two, Three (1961), starring James Cagney and directed by Billy Wilder.  It actually foreshadowed the trajectory of the Cold War fairly better than many a serious study.  As the film indicates the Soviets simply were unable to produce consumer goods of a high enough quality to keep their people satisfied, and the failure to do so, along with the lack of freedom, ultimately led to the rapid fall in the eighties of the last century of regimes that looked on the surface to be rock solid.
Continue reading →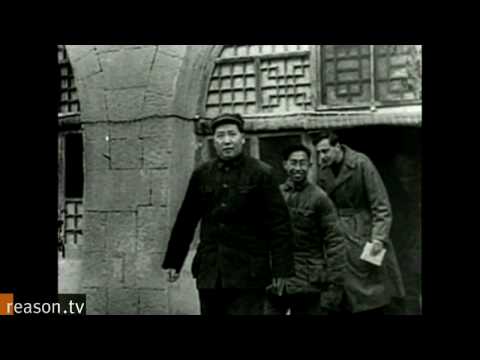 "When people stop believing in God, they don't believe in nothing — they believe in anything."
 G. K. Chesterton
 Ah poor Ireland.  As the Faith has become weaker in the Emerald Isle, strange new gods are arising, and one of the strangest is Che Guevara, deceased Argentinian revolutionary and hero of politically correct fools everywhere.  In Galway of all places the local government passed a measure approving of a memorial to Castro's Himmler.
The minutes of Galway City Council's meeting of  Monday, 16 May 2011, include the following proposal: 'That Galway City Council  commit itself to honoring one of its own, Ernesto 'Che' Guevara, descendant of  two of our Tribes, the Lynch family of Lydican House, and the Blakes. The  project to be furthered by liaising with the Argentinean and Cuban  Embassies.'
Billy Cameron, an Irish Labor Party councillor in  Galway, has scoffed at the claims made by fellow city councillors that they  didn't know they had voted to approve a monument in honor of Ernesto 'Che' Guevara.
To underline his point Councillor Cameron dryly  asked if his fellow Galway City Councillors thought they had been voting for 'an  egg and spoon race?' when they unanimously approved the measure.
Councilor Cameron also had some advice for  conservative Cuban-Americans who have taken an interest in the case in recent  weeks: they should 'butt out' of Irish affairs, he told GalwayIndependent.com.
That last comment is rich.  What business is it of Ireland to honor a man who helped install a brutal tyranny in Cuba?  Of course this is being done because nature abhors a vacuum, and without a belief in Christ, people will search for substitute religions and for many in the West Leftism of various stripes is the favored choice.  It is gratifying that this attempt to honor "Saint" Che is drawing such fire.  Castro's hangman deserves it: Continue reading →
"There is not one single social or economic principle or concept in the philosophy of the Russian Bolshevik, which has not been realised, carried into action, and enshrined in immutable laws a million years ago by the White Ant."
                                                              Winston Churchill
Let us pray today for Pope Benedict while he is in Cuba that, like Moses, he may help lead a people in bitter bondage out of slavery.  Pope Benedict XV named Our Lady of Charity patroness of Cuba in 1916, and therefore we will beseech her aid:
Our Lady of Charity, we humbly ask you to intercede with Our Lord, Your Son, for your suffering people in Cuba.  Inspire the hearts of your people to turn to God and pray for their deliverance from sin and from the tyranny that has deprived them of their freedom for more than five decades.  Strengthen Pope Benedict as he brings the truth of Christ to your people of Cuba longing for that truth and for spiritual and temporal freedom.  Let this year O Lady, if it be the will of God, be a year of Jubilee and Freedom for all Cubans.  We ask this in the name of the Father, and of the Son and of the Holy Spirit.  Amen.
Ronald Reagan was able to win the Cold War without engaging the former Soviet Union in a terrible military conflict.  Regan understood the nature of the battle.  He called the former Soviet Union 'the evil empire." From his deep religious faith, Reagan well understood that the battle at hand was a battle between good and evil.  He also understood that the Communism of the former Soviet Union, because of its erroneous principles, would eventually collapse.
Although Communism is still a serious problem in China, North Korea,  Cuba and Venezuela;  a new, far more serious enemy is attempting to destroy our nation and our way of life. Radical Islam presents a greater threat than any other form of totalitarianism known to modern history.
Radical Islamic fundamentalism is much more dangerous than any form of Communism, precisely because Islam is a religion whereas communism, although it has religious overtones, is an ideology.  There is a difference between the two systems.
Communists organize riots and protests.  Communists engage in subversive activity.  Communists enslave nations and deny people their most fundamental rights.  Communism has armies and weapons of mass destruction.  All of this is true of the radical Muslims, except for one very important difference: Communists do not blow themselves up; Islamic terrorists do.
Reagan was able to win the Cold War precisely because Communism is an ideology.  But, how will we win the war on terror?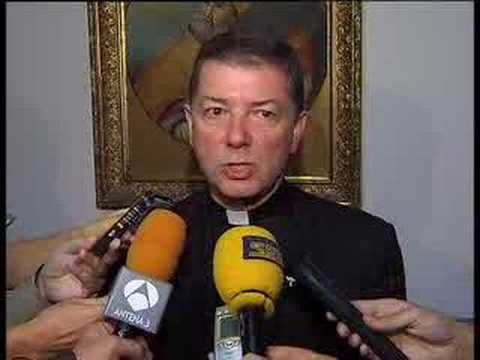 On Sunday I received a request from a Catholic blogger for my suggestions for readings in regard to the Spanish Civil War, a subject which I have always found fascinating.  Here is my response:
The go to man on the Spanish Civil War is Stanley Payne.  He has been writing on the conflict since the Fifties.  He interviewed many of the leaders of the various factions in the Fifties, Sixties and Seventies.  Originally a man of the Left, I think it would be fair now to call him a conservative, but what he is above all is a first class historian.
According to Three Fingers of Politics, you have to have been "living under a rock" not to know who Mila Kunis is. I had actually never heard of her until I read an article at Pajamas Media about her by my friend and former editor, Dave Swindle. The fact that Kunis is a very well-known movie actress who makes this claim about promiscuity and communism — in one breath, no less — is enough to get this Catholic's attention:
GQ: Your new movie is called Friends with Benefits. Ever been in one of those relationships?

Mila Kunis: Oy. I haven't, but I can give you my stance on it: It's like communism—good in theory, in execution it fails. Friends of mine have done it, and it never ends well. Why do people put themselves through that torture?
It's certainly refreshing to hear someone of notable fame expressing good judgment in regard to what we Catholics (and many others alongside us) recognize as two great evils: communism and promiscuity.
Swindle, who is himself a member of Generation Y, writes:
Don't expect the trend of a rebellious youth culture to continue indefinitely.
That is certainly good news, if he is right. Still, he makes the argument from a perspective that is based on reason alone. I don't think Swindle holds exclusively to the "reason only" philosophy, but since he uses reason only in his argument, I'd like to address that.
Swindle makes the point that it's not conducive to self-preservation for one to be "sticking one's privates in a blender". Is this what Kunis was referring to when she said "torture"? I'm not sure. Maybe she was talking about the torture of hell. Would it be too presumptuous of me to suggest that? I have to ask because I don't know anything else about her. Whatever her intention may be, those who base arguments on reason alone do have an easier time convincing people of their arguments than we Catholics do, I suppose, as we have to argue for "moral reasoning", not just "reasoning". Making the argument against promiscuity based on health consequences, or perhaps even sociological arguments regarding the practical benefits of bonding, is something we Catholics are charged with, too, but we are charged with the further burden of explaining the moral dimension that is bound to reason. Unfortunately, that part scares some people away…and always has.
Consider this history lesson from Fides et Ratio:
With the rise of the first universities, theology came more directly into contact with other forms of learning and scientific research. Although they insisted upon the organic link between theology and philosophy, Saint Albert the Great and Saint Thomas were the first to recognize the autonomy which philosophy and the sciences needed if they were to perform well in their respective fields of research. From the late Medieval period onwards, however, the legitimate distinction between the two forms of learning became more and more a fateful separation. As a result of the exaggerated rationalism of certain thinkers, positions grew more radical and there emerged eventually a philosophy which was separate from and absolutely independent of the contents of faith. Another of the many consequences of this separation was an ever deeper mistrust with regard to reason itself. In a spirit both sceptical and agnostic, some began to voice a general mistrust, which led some to focus more on faith and others to deny its rationality altogether.

In short, what for Patristic and Medieval thought was in both theory and practice a profound unity, producing knowledge capable of reaching the highest forms of speculation, was destroyed by systems which espoused the cause of rational knowledge sundered from faith and meant to take the place of faith.
Man's own propensity toward self-interest (e.g., avoiding promiscuous behavior to preserve bodily integrity) works against him, in the end, because mistrust of religion becomes inherent in the way he observes facts. Reason inevitably becomes less important to him than self-interest. An example of this is Planned Parenthood's rejection of science to promote an abortion agenda, something they would themselves have characterized as unthinkable a few decades ago.
I happen to know that Swindle believes, as we Catholics do, that man has a fallen nature, but I'm not sure he defines "fallen nature" the way we Catholics do.
Human nature since the fall of Adam. It is a nature that lacks the right balance it had originally. It is a wounded but not perverted nature. Since the fall, man has a built-in bias away from what is morally good and toward what is wrong. He is weakened in his ability to know the truth and to want the truly good. With the help of grace, however, he can overcome these natural tendencies and become sanctified in the process.
Let's take a look at the particular subject: bad health consequences due to promiscuity. Certainly, even animals which possess perishable souls and no moral reasoning will avoid things that they believe are dangerous to their health and safety. Often, too, animals have long-term mates with whom they form a bond. But animals do, overall, engage in rampant "promiscuity" while not suffering from disease as a result.  Imagine that. God has, by and large, reserved these consequences ("tortures") first and foremost for humanity. Faith tells us "why". Science may only tell us "how".
Back to the "living under a rock" point. Personally and subjectively, I tend to think that "living under a rock" would be an appropriate term for those who actually know who people like Mila Kunis are…but then, I'm with the Catholic Church on the dignity of the human person…not Hollywood. Perhaps it's understandable that Hollywood seems like a place "under a rock" to me. A dark and lifeless place. "Glitter" is not "life". I take no offense at the suggestion, however, that I live "under a rock" because I didn't know of this woman until she said something notably moral.
Fortunately, I know that Swindle knows that I love him, respect him and appreciate him. We are friends, so he won't take our difference of perspective on "why Kunis' comments are good" as a personal slam. In fact, we both agree they're good for the same reason…but mine has a moral dimension, too. An important point, though, is that we both know and understand her remarks to be a good thing. I find comfort in knowing that Swindle and I (and perhaps Kunis?) will almost certainly vote for the same person in the general presidential election because we are both disgusted by the socialist philosophy, as well as any government policies that would directly promote promiscuity, not to mention any number of other ills in government that we both believe to be pulling our country into an abyss, economically and otherwise.
Isn't that comforting? It is comforting to me.
On second thought, there is one troubling point he makes about Generation Y, on page 2:
And yes, after multiple generations that exploded the divorce rate in this country, you've got plenty of young people who are taking the institution of marriage a bit more seriously. (But don't expect this to necessarily translate to being against gay marriage.)
Maybe Generation Y should look to the animal world for guidance on that one?
At least, here's hoping that all of us who are generally opposed to the pro-promiscuity Left, socialism, etc., will eventually vote for the same person. I think we will…but then, there's always a write-in option if the Republican supports gay marriage.
The search for an economic and political "third way" has haunted intellectuals for over a hundred years in the Western nations. Many forget that fascism was at one time considered a viable "third way" between liberal capitalism and communism, preserving for the most part private ownership of the means of production for profit but subjecting it to near total control and regulation by the state. Many other models would follow, from the local and anarchistic to the national and statist, appearing under many different names.
I too was caught up in the desperate search for a "third way", as are many Catholics who eventually find their way to Distributism. But it became quite obvious to me that what people who actually defined themselves as libertarians and capitalists were promoting and defending really wasn't what I had always thought it was, nor was it anything I could possibly find objectionable.
My second favorite living historian, Michael Burleigh, who has written stunningly original works on subjects as diverse as Nazi Germany, religion and politics in the last two centuries,  terrorism, and morality and World War II,  has taken up the cudgels against the despicable attitude of many Brits of the chattering classes regarding the visit of the Pope to the Island next to Ireland.
Under normal circumstances, one might say "welcome" rather than "receive". But the multiple sexual scandals that have afflicted parts of the Catholic Church have created a window of opportunity for sundry chasers of limelight – including human rights militants, crusading gays, Islamist fanatics, and celebrity God-botherers – to band together to "arrest" the Pope under laws so obscure that few knew they existed. Because child abuse is involved, rather than the more widespread phenomenon of homosexual predation on young men, these manifestations will receive much media attention, especially from the BBC, to the guaranteed perplexity of a less involved general public in a nominally Protestant country. It will require some effort of mind to tune out this noise to hear what the Pope will be saying.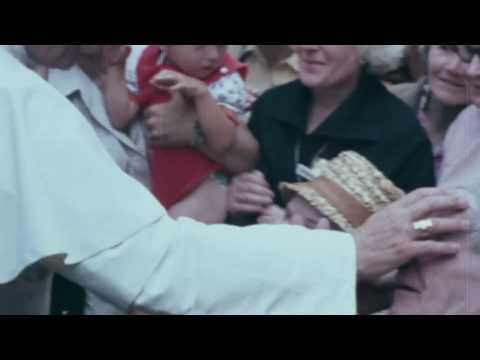 Nine Days That Changed the World is a film produced by Citizens United, Newt Gingrich's, former Republican Speaker of the House and Catholic convert, group.  That Gingrich produced it will probably reduce the number of people who will see the film, due to the fact that Gingrich is subject to legitimate criticism for his past infidelities to his first two wives, and because he is a devil figure for the Left.  That is a shame because this film is a thoughtful look at one of the pivotal events in the last century:  the unraveling of the Soviet domination of Eastern Europe, which began in Poland and was directly sparked by the visit of John Paul II in 1979 who inspired Lech Walesa and other Poles to found Solidarity and give voice to the Polish cry for freedom that ultimately prevailed.
In his address to the civil authorities in Poland on June 2, 1979, the Pope touched upon the never ending desire of the Poles for their independence:
We Poles feel in a particularly deep way the fact that the raison d'être of the State is the sovereignty of society, of the nation, of the motherland. We have learned this during the whole course of our history, and especially through the hard trials of recent centuries. We can never forget that terrible historical lesson—the loss of the independence of Poland from the end of the eighteenth century until the beginning of the twentieth. This painful and essentially negative experience has become as it were a new forge of Polish patriotism. For us, the word "motherland" has a meaning, both for the mind and for the heart, such as the other nations of Europe and the world appear not to know, especially those nations that have not experienced, as ours has, historical wrongs, injustices and menaces. And thus the last World War and the Occupation, which Poland experienced, were still for our generation such a great shock thirty-five years ago when this war finished on all fronts. At this moment there began the new period of the history of our motherland. We cannot however forget everything that influenced the experiences of the war and of the Occupation. We cannot forget the sacrifice of the lives of so many men and women of Poland. Neither can we forget the heroism of  the Polish soldier who fought on all fronts of the world "for our freedom and for yours".
We have respect for and we are grateful for every help that we received from others at that time, while we think with sadness of the disappointments that we were not spared.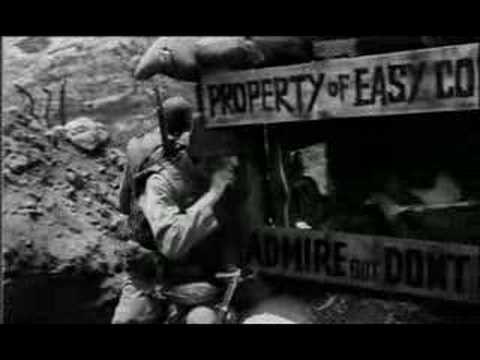 June 25, 1950, the North Koreans, at the instigation of Stalin, invaded South Korea.  The US, under UN auspices, intervened under General Douglas MacArthur.  In a brilliant campaign, MacArthur led the American and allied forces to victory, largely destroying the North Korean Army and conquering most of North Korea.  Massive Chinese intervention led to a see-saw war up and down the Korean peninsula, with a stalemate ensuing from July 1951-July 1953.  Eisenhower got the North Koreans and their Chinese and Soviet backers to finally agree to a truce by threatening to use nuclear weapons in Korea.
Our POWs during the war were treated with the usual barbarity with which Communist regimes have treated prisoners of war.
One reason that the war dragged on is because many North Korean and Chinese prisoners of war did not want to be repatriated.  Harry Truman, to his everlasting credit, refused to send them back against their will:  "We will not buy an armistice by turning over human beings for slaughter or slavery".  Eventually, in a stunning rebuke to Communism, some 46,000 North Korean and Chinese soldiers refused repatriation.  Conversely, only 22 Americans and 1 Brit refused repatriation, with almost all of them eventually returning after the war. Continue reading →