Climate Change
An environmental confederation in the UK got the talented screenwriter Richard Curtis to produce a short film, ironically called No Pressure, for the 10:10 campaign, an effort to remind people to do their part in reducing carbon emission 10% by 2010 AD.
Unfortunately for the environmental movement the film backfired because it reinforced the image that beneath the surface environmentalists will do anything once in power to make it compulsory to follow their vision for the future, which includes violence.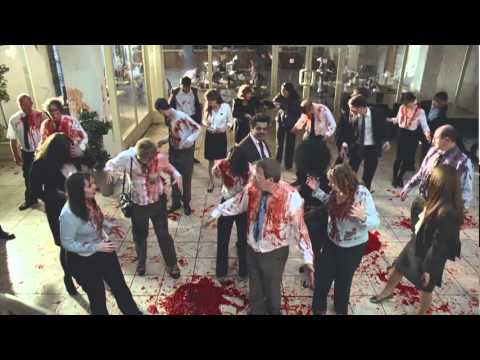 In my latest piece at IC, I examine the inhuman agenda behind the fight against "climate change."
On the NYT's philosophy blog, there was an article written about the decision to have children. I didn't realize it when I first read it, but it was written by notorious pro-abort Peter Singer (and by notorious, I mean that he's pro-choice even after birth).
But very few ask whether coming into existence is a good thing for the child itself. Most of those who consider that question probably do so because they have some reason to fear that the child's life would be especially difficult — for example, if they have a family history of a devastating illness, physical or mental, that cannot yet be detected prenatally

All this suggests that we think it is wrong to bring into the world a child whose prospects for a happy, healthy life are poor, but we don't usually think the fact that a child is likely to have a happy, healthy life is a reason for bringing the child into existence. This has come to be known among philosophers as "the asymmetry" and it is not easy to justify. But rather than go into the explanations usually proffered — and why they fail — I want to raise a related problem. How good does life have to be, to make it reasonable to bring a child into the world?
A quick observation will point out that Singer assumes that health is a requirement for happiness, an assumption well refuted by many anecdotes about the joy of those who suffer with illness.
However, I find it amazing that Singer is willing to attempt to determine how "good" a child's life will be.
[Updates at the bottom of this post.]
Atmospheric CO2 is not a pollutant.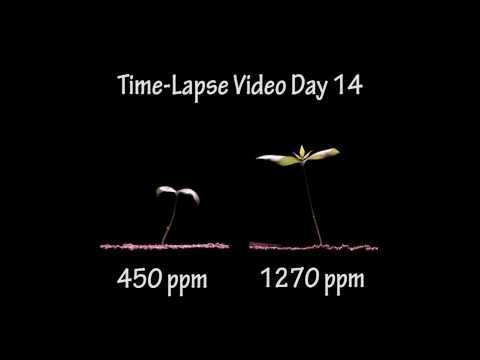 And he said: Let us make man to our image and likeness: and let him have dominion over the fishes of the sea, and the fowls of the air, and the beasts, and the whole earth, and every creeping creature that moveth upon the earth.  And God created man to his own image: to the image of God he created him: male and female he created them.  And God blessed them, saying: Increase and multiply, and fill the earth, and subdue it, and rule over the fishes of the sea, and the fowls of the air, and all living creatures that move upon the earth.  And God said: Behold I have given you every herb bearing seed upon the earth, and all trees that have in themselves seed of their own kind, to be your meat:  And to all beasts of the earth, and to every fowl of the air, and to all that move upon the earth, and wherein there is life, that they may have to feed upon. And it was so done.
–Book of Genesis 1:26-30
With President Obama demonizing Tea Party protesters and the recent comments of New York Mayor Bloomberg speculating that the Times Square bomber was a tea party protester, it is mind boggling how the evidence continues to stack up against their arguments of Tea Party protesters being intolerant and racists.
Especially in the light of breaking news that thieves have stolen the Mojave Desert Cross that was built to honor Americans who died in World War I.  When  just less than two weeks prior the U.S. Supreme allowed that Cross to remain on the property.
I'll bet good money that some raving liberal removed the cross because of his or her dissatisfaction with the U.S. Supreme Court's ruling.
Yet where are the news of lynchings, swastikas painted on synagogues and burnt out black churches by Tea Party Protesters?
Jim Manzi, a conservative expert on climate change, recently reviewed Mark Levin's coverage of the subject in his book Liberty and Tyranny. Mr. Manzi was unimpressed:
I'm not expert on many topics the book addresses, so I flipped to its treatment of a subject that I've spent some time studying – global warming – in order to see how it treated a controversy for which I'm at least familiar with the various viewpoints and some of the technical detail.

It was awful. It was so bad that it was like the proverbial clock that chimes 13 times – not only is it obviously wrong, but it is so wrong that it leads you to question every other piece of information it has ever provided.

Levin argues that human-caused global warming is nothing to worry about, and merely an excuse for the Enviro-Statist (capitalization in the original) to seize more power. It reads like a bunch of pasted-together quotes and stories based on some quick Google searches by somebody who knows very little about the topic, and can't be bothered to learn. After pages devoted to talking about prior global cooling fears, and some ridiculous or cynical comments by advocates for emissions restrictions (and one quote from Richard Lindzen, a very serious climate scientist who disputes the estimated magnitude of the greenhouse effect, but not its existence), he gets to the key question on page 184 (eBook edition):

[D]oes carbon dioxide actually affect temperature levels?

Levin does not attempt to answer this question by making a fundamental argument that proceeds from evidence available for common inspection through a defined line of logic to a scientific view. Instead, he argues from authority by citing experts who believe that the answer to this question is pretty much 'no'. Who are they? – An associate professor of astrophysics, a geologist and an astronaut.
It is always nice to see one's perspectives confirmed by events. In the past I have strongly argued that science and politics are not autonomous or independent from one another. I have always believed that while scientific methods cannot be subject to political control, scientific presentations that do not take political moods into account are as arrogant as they are irrational. The arrogance stems from scientism – the belief that only scientific methodology reveals truth.
What political science – or perhaps, more accurately, political philosophy – teaches is that, following the wisdom of Hobbes, on any matter that touches human interests, there will be political disputes, especially over how data and findings are to be interpreted. Not even physics has been exempt, when we look at the degree to which it was politicized in the USSR and the battle between the "Copenhagen" interpretation of quantum physics and those interpretations preferred by Marxist materialists. And the further one descends from theoretical physics to say, biology, the greater and more politicized the controversies are likely to become.
But there is a vast difference between political control from above, as was exercised by the Communist Party of the Soviet Union, and political pressure from below, such as that which has been exerted upon the climate scientists of the IPCC. While they, and their most rabid defenders, first reacted to the Climategate scandal with utter contempt for the "denying" or "skeptical" masses, they have now actually admitted that they are culpable for the disaster and are in a far more conciliatory mood – indeed, what else can they do in the wake of scandal after scandal after scandal?
Noted thinker Danny Glover one-ups Pat Robertson by claiming that "when we see what we did at the climate summit in Copenhagen, this [the Haiti earthquake] is the response, this is what happens, you know what I'm sayin'?"
Video in the link.
As freezing temperatures continue to grip the nation and the world I thought this political cartoon apropos to the many climate change proponents that continue to peddle this pseudoscience.
Which is why I am promoting the possibility of an amendment to the U.S. Constitution for the Separation of Science and State.  The new law would make it possible to separate the radical environmentalists and their socialist allies from imposing their false faith in scientism upon Americans.
The Pagans are coming out of the woodwork, or more properly named, coming out of the ice sculpture.
What is turning into an annual event in Fairbanks, Alaska, a frozen ice sculpture of Al Gore, or what the locals call "Frozen Gore", was unveiled.
Steve Dean sculpted the two-ton ice block in tribute to Al Gore and his 'theories' of man-made Global Warming.
The Fairbanks Daily News-Miner reports with my emphases and comments in this truncated article:
This year's version includes special effects, thanks to a system that pipes the exhaust from a Ford F-350 out of Gore's open mouth. Compeau [who funded the ice sculpture] will fire up the truck periodically this winter to create the "hot air" effect.

50 years [ago]. The average temperature for 2009 was 27.8 degrees in Fairbanks, about one degree warmer than normal, said Rick Thoman, a meteorologist with the National Weather Service.

Last winter, however, was unusually cold in Fairbanks. Temperatures in the winter months of 2008-09 were about 4 degrees below normal, according to National Weather Service figures.
The mocking tribute of Al Gore and the pseudoscience that he uses is cause for concern.  We need to start a movement to begin the separation of science and state in order to protect Americans from environmentalist fanatics such as Al Gore.
A follow up to my initial post here on what is becoming known as Climategate.  Now news comes from New Zealand about massaging of data by global warming proponents.
The New Zealand Government's chief climate advisory unit NIWA is under fire for allegedly massaging raw climate data to show a global warming trend that wasn't there.
The scandal breaks as fears grow worldwide that corruption of climate science is not confined to just Britain's CRU climate research centre.
In New Zealand's case, the figures published on NIWA's [the National Institute of Water and Atmospheric research] website suggest a strong warming trend in New Zealand over the past century.