Christmas
A Charlie Brown Christmas was first broadcast in 1965 on CBS.  I was 8 years old and I was stunned at the time by the passage of Linus quoting the Gospel of Luke in explaining the true meaning of Christmas.  Apparently CBS executives wanted to cut this passage out, but Charles Schulz, normally a fairly non-confrontational man, was adamant that it remain in. Continue reading →
It was December 21st and MrsDarwin and I were standing in the local branch of our bank, getting a cashier's check for more money than I like to think about so that we could go close on our new house. These things take time, as people don't normally come in and asked to cut large chashier's checks, and as we were standing there I gradually became aware of an increasingly loud conserversation between an elderly male customer and a teller at the other end of the counter.
"I'm very offended," he announced. "Very, very offended. And do you know why I'm offended?"
"Why sir?"
"Because I am a Christian and when I look around here four days before Christmas I don't see a single Christmas decoration. Do you know how long I've been a customer here? I want to talk to your manager."
Continue reading →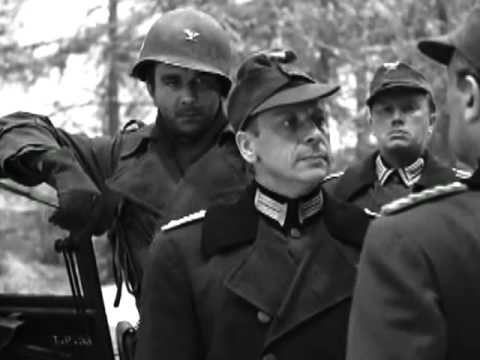 During the Battle of the Bulge, the 101rst Airborne Division made a heroic stand at Bastogne from December 20-27 which helped turn the tide of the battle.  On December 25, a packed midnight mass was held in Bastogne, with Brigadier General Anthony McAuliffe, who commanded the 101rst troops at Bastogne, in attendance.  Afterwards the General listened to German POWS singing Silent Night, and wished them a Merry Christmas.
General McAuliffe issued a memorable Christmas message to his troops: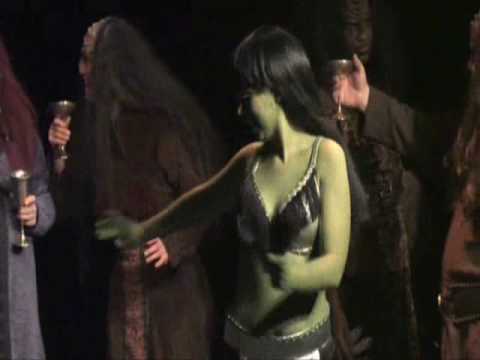 Hattip to Midwest Conservative Journal.  I enjoy Christmas traditions.  The Christmas Tree, singing Carols, wretched Illinois weather, hot coco, presents, watching several versions of A Christmas Carol, etc.  Perhaps the wildest version of a Christmas Carol is a Klingon adaptation of the timeless tale, presented, of course, in Klingonese.  The Wall Street Journal gives us the details:
CHICAGO—Across the country this week, productions of Charles Dickens' "A Christmas Carol" are warming hearts. In this city, one version poses this question: What if Charles Dickens were a Trekkie?
The answer runs an hour and 20 minutes and includes three fight scenes, 17 actors with latex ridges glued to their foreheads and a performance delivered entirely in Klingon—a language made up for a Star Trek movie.
"It's like an opera," says Christopher O. Kidder, the director and co-writer. "You know what's happening because you already know the story."
For those not fluent in Klingon, English translations are projected above the stage.
The arc of "A Klingon Christmas Carol" follows the familiar Dickens script: An old miser is visited on a hallowed night by three ghosts who shepherd him through a voyage of self-discovery. The narrative has been rejiggered to match the Klingon world view.
For starters, since there is neither a messiah nor a celebration of his birth on the Klingon planet of Kronos, the action is pegged to the Klingon Feast of the Long Night. Carols and trees are replaced with drinking, fighting and mating rituals. And because Klingons are more concerned with bravery than kindness, the main character's quest is for courage. Continue reading →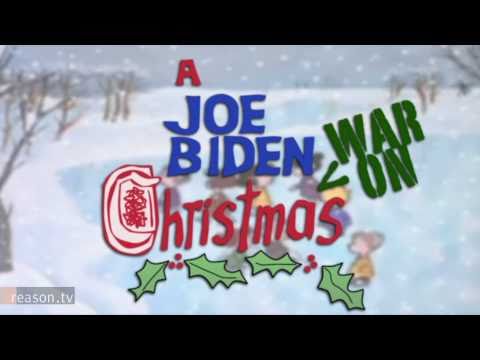 Reason TV has fun with recent statements by Veep and National Clown Joe Biden that the lame duck Democrat 111th  Congress should stay in session up to Christmas in order to pass legislation now that would not have  a prayer of passing after the 112th Congress is sworn in next month.  I think Reason TV is being unfair to Jolly Joe.  I think  he loves Christmas with all of its bright lights, colorful presents and good food, not to mention the day off.  Joe has always been up for a good party, and to say otherwise is simply not true. Continue reading →
This Christmas my local parish was something to behold. Midnight Mass began with light only from decorations on the Evergreen trees, the Priest, escorted by the Deacon and members of the local Knights of Columbus, processed through the Pews with an icon of the baby Jesus to be laid in the Manger. The entire Church was silent and it was beautiful.
As is typical of Christmas and to a lesser extent Easter Masses, the Church was full. This is an unusual circumstance for my parish, as on any typical Sunday the Church is probably half empty. In New England, people who don't usually come to Church come to Church on Christmas. This is a disheartening aspect of Catholic life in America. Is there anything that can or should be done about it?
His Holiness Pope Benedict XVI was pulled down by a woman during the Christmas vigil Mass on Christmas Eve.  In the video you can see the woman jump the barrier and instantly you see Vatican security react but the distance between the Pope and the barrier was small enough for the woman to bring down the Pope.
Along the way Roger Cardinal Etchegaray also fell as the woman barreled her way towards Papa Bene and through Cardinal Etchegaray.  The good French Cardinal is currently still hospitalized with a broken hip.
Pope Benedict immediately got up and proceeded to celebrate Mass as the congregation clapped joyfully seeing that Papa Bene was unharmed (not shown in the video).
Vatican security is reviewing their procedures amid this recent break down in security.  But keeping in balance the Pope's access to his sheep to his safety is a delicate task.  Father John Zuhlsdorf has floated the idea of bringing back the sedia gestatoria, the portable papal throne where adequate lines of men would flank the chair bearers.
Preliminary reports have suggested this is the same woman, identified as Susanna Maiolo a Swiss-Italian, also jumped a barrier at an earlier papal procession but was tackled before she could reach Papa Bene.  It has been reported that Miss Maiolo
appears to be unbalanced, but this hasn't been confirmed.
Finally the Vatican will pardon her for her attack on the pope and offer leniency (in any future prosecution I assume).
_._
To read the Zenit news blurb on the attack on the Pope click here.
To read Father John Zuhlsdorf's suggestion for a return to the sedia gestatoria click here.
To read what a sedia gestatoria is by the The Catholic Encyclopedia (1912 version) click here.
To read a more contemporary definition of the sedia gestatoria by Wikipedia click here.
To read the pardon of Susanna Maiolo by Samuel Goldsmith of the New York Daily News click here.
Surely every parent has moments when he or she think that the toy obsession at Christmas has got far out of control. Some turn to religion, seeking to "put the Christ back in Christmas", but that big, cuddly man of the people Hugo Chavez has a better idea:
Venezuelan President Hugo Chavez called for an end of Christmas "consumption insanity" and replace presents for children with stories about national independence hero Simon Bolivar, local media reported.

"For the love of God, let's halt this, let's put the brakes on this consumerist, capitalist insanity, that leads us to lose our spiritual values," said Chavez.

Chavez suggested to stop buying toys "that as mothers and fathers we are practically forced" to buy. He also said that there is little sense in buying new clothes each December before Christmas Eve as these sales do not benefit the small merchants, but "their owners, the wealthy, the big distributors that make a bundle squeezing people."

"Let's sit with the children and tell them stories of Bolivar, of the motherland," the Venezuelan President said, adding that he makes this appeal from his heart "to put aside these vices."
Somehow, I'm not sure that "Bolivar and the motherland are the reason for the season" has quite the same ring to it. But surely Chavez's heart is in the right place.
Have a happy Boxing Day/St. Steven's Day/ Second Day of Bolivar!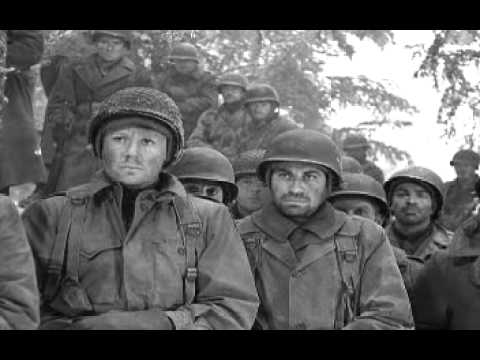 Hattip to Big Hollywood.  A film clip from Battleground (1949), a rousing tribute to the heroic stand of the 101st Airborne at Bastogne at Christmas 1944, which helped turn the tide of the Battle of the Bulge.  We should always be mindful of the men and women in our military who are far from their families today, celebrating Christmas often in dangerous situations.  May God bless them and keep them, and may we always remember the sacrifices they make for us.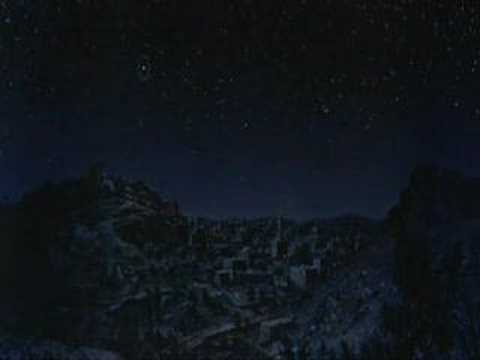 The thatch on the roof was as golden,
Though dusty the straw was and old,
The wind had a peal as of trumpets,
Though blowing and barren and cold,
The mother's hair was a glory
Though loosened and torn,
For under the eaves in the gloaming
A child was born.
Have a myriad children been quickened,
Have a myriad children grown old,
Grown gross and unloved and embittered,
Grown cunning and savage and cold?
God abides in a terrible patience,
Unangered, unworn,
And again for the child that was squandered
A child is born.
What know we of aeons behind us,
Dim dynasties lost long ago,
Huge empires, like dreams unremembered,
Huge cities for ages laid low?
This at least—that with blight and with blessing,
With flower and with thorn,
Love was there, and his cry was among them,
"A child is born."
Though the darkness be noisy with systems,
Dark fancies that fret and disprove,
Still the plumes stir around us, above us
The wings of the shadow of love:
Oh! Princes and priests, have ye seen it
Grow pale through your scorn;
Huge dawns sleep before us, deep changes,
A child is born.
And the rafters of toil still are gilded
With the dawn of the stars of the heart,
And the wise men draw near in the twilight,
Who are weary of learning and art,
And the face of the tyrant is darkened,
His spirit is torn,
For a new king is enthroned; yea, the sternest,
A child is born.
And the mother still joys for the whispered
First stir of unspeakable things,
Still feels that high moment unfurling
Red glory of Gabriel's wings.
Still the babe of an hour is a master
Whom angels adorn,
Emmanuel, prophet, anointed,
A child is born.
And thou, that art still in thy cradle,
The sun being crown for thy brow,
Make answer, our flesh, make an answer,
Say, whence art thou come—who art thou?
Art thou come back on earth for our teaching
To train or to warn—?
Hush—how may we know?—knowing only
A child is born.
G. K. Chesterton