Christianity
On the cold and rainy day of October 13, 1917 A.D. in the Cova da Iria fields near Fatima, Portugal, three shepherd children along with an estimated crowd of 100,000 witnessed the Miracle of the Sun.  The sun danced and zig-zagged its way towards the crowd for approximately 10 minutes where it then suddenly ceased and returned to it's natural position.  The moment the sun ceased what was previously a wet and soaked crowd became dry along with the grass, dirt, shrubs, and trees in the within the surrounding area.  Many miracles were reported as well as sitings as far away as Poland and Italy.
The following is a compilation of photographs taken that very day.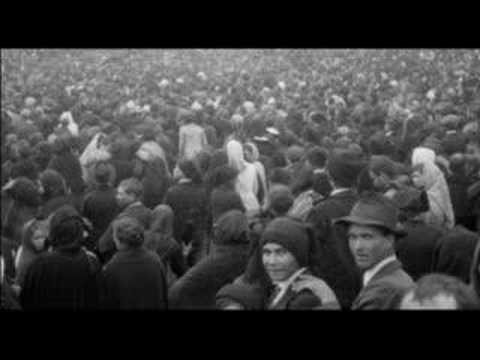 For more information go here.
(YouTube Biretta Tip: Patrick Madrid via Kevin Knight)
Self-avowed atheist Penn Jillette of the Las Vegas show, Penn & Teller, is well known for his antipathy towards Christianity.  But something happened to him just recently in an encounter with a practicing Christian after one of his shows.  He had a profound experience that moved him and Mr. Jillette did not hesitate to post this experience on You Tube on December 8, the Feast of the Immaculate Conception.
(Biretta Tip: The Anchoress via Kevin Knight)
This past Summer a conference took place on the shores of Lake Michigan on reinvigorating the use of Gregorian Chant in our liturgies.  The Reform of the Reform continues.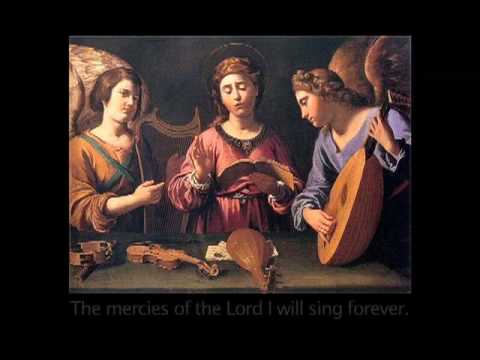 Deo gratias!
(Biretta Tip: New Liturgical Movement)
Ineffabilis Deus
Apostolic Constitution issued by Pope Pius IX on December 8, 1854.
As Donald notes, today is "the day that will live in infamy" — the anniversary of the Japanese surprise attack on Pearl Harbor.
When I was young, I learned of the story of Captain Mitsuo Fuchida of the Imperial Japanese Navy, famous for leading the first wave of the attack on that fateful day of December 7, 1941. Wounded in the battle of Midway, he spent the rest of his life as staff officer, and was actually in Hiroshima only a day before the bombing (he was saved by a call from Headquarters asking him to return to Tokyo).
What is particularly fascinating about his life, however, is what happened after the war:
Morning's Minion:
And You Wonder Why I Criticize Evangelicals So Often…

During the election season, I made frequent references to the kinds of evangelical leaders who publicly supported McCain, people like Hagee and Parsely who believe that the US is the instrument of God against evil in the world, actively condoning bloody war. Rick Warren is supposed to be a moderate. And yet when Sean Hannity called for the US to "take out" Iranian President Mahmoud Ahmadinejad, Warren had this to say in response:

"Well, actually, the Bible says that evil cannot be negotiated with. It has to just be stopped…. In fact, that is the legitimate role of government. The Bible says that God puts government on earth to punish evildoers. Not good-doers. Evildoers."

God help us.
What interests me about the post above is the title. I have no interest in defending Mr. Warren's wrong-headed exegesis, but I think this method of indictment is problematic.
Yesterday was the Feast of Christ the King, the end of the liturgical year.
With the election of the most anti-life president in this nations history, Christians across America will soon be facing a daunting gauntlet of attacks on the sanctity of life.  We need to now follow Jesus more than ever, embrace His teachings, practice our faith, evangelize our friends and neighbors, and pray.  Pray and strive for prudence, justice, fortitude, and temperance with faith, hope, and love.
This is spiritual warfare on a massive scale.  We need to win the hearts and minds of our fellow Americans in order to push back against evil.  What is at stake are unknown millions of innocents that will be slaughtered for Mammon's sake.  Not since World War II and maybe even the French Revolution has human civilization been faced with such dark forces arrayed against it.  The time for fruitless and pointless rhetoric ended on November 4th.  We now cannot stand by the wayside and negotiate the nonnegotiables with those that intend to do harm to the most vulnerable among us.  No equivocating, no complacency, and no compromise.
Pray and fast for President-elect Obama and our glorious nation.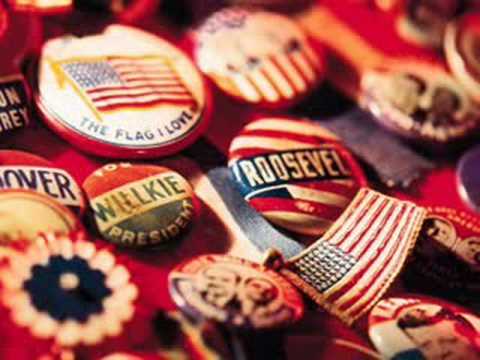 Courtesy of Rich Leonardi at Ten Reasons, Catholic Answers' voter's guide for serious Catholics.