Catholics in Political Life
Here are what Catholics are saying on the passing away of Edward Moore Kennedy around the web (updates from around the web have ended as of 8-26-2009 AD at 6:32 pm CST):
It's Already Started: The Party of Wellstone Uses Kennedy's Death for Political Opportunism by Jay Anderson of Pro Ecclessia
Mixed Record?! my hind end by Rich Leonardi of Ten Reasons
I had been praying for his spiritual health by Jean M. Heimann of Catholic Fire
[Update at the bottom of this post as of 8-26-2009 4:38 pm CST]
Edward Moore Kennedy, known as Ted Kennedy, passed away late last night in Hyannis Port after a battle with brain cancer at the age of 77.
A brief statement was released from his family:
"We've lost the irreplaceable center of our family and joyous light in our lives, but the inspiration of his faith, optimism, and perseverance will live on in our hearts forever,"
Requiescat in pace Teddy.
Elizabeth Scalia, a.k.a. The Anchoress, has an in-depth look at Ted Kennedy's life titled, Ted Kennedy, Healthcare & Purgatory.
Update I:   For reactions around the Catholic world click here.
Ah, it does my heart good to see Senator Arlen Specter (D.Pa) and Kathleen Sebelius, Secretary of Health and Human Services exposed to the verbal anger of the public!  Now why is that?
Well as to Snarlin' Arlen, he was for decades a pro-abort Republican and now is a pro-abort Democrat.  My reaction when he jumped parties earlier this year was good riddance.  He jumped parties of course because he was an almost certain loser to pro-life Pat Toomey in the Republican primary.  The hilarious thing is that Specter will face a Democrat primary challenge from Congressman Joe Sestak who announced his candidacy yesterday.  If he survives the primary challenge he faces an up-hill fight against Toomey.  In a Quinnipiac poll on July 22, Specter leads Toomey by a single percentage point 45%-44%.  This is a devastating poll for an incumbent facing a well-known challenger.
As for Sebelius, she is a fanatic pro-abort, as I detailed here, and a close political ally of the late Tiller the Killer.  Just before her confirmation it came out that she had received three times the donations from Tiller than she had claimed.    Of course this is only the tip of a large ice berg of campaign funds that Tiller used to aid Sebelius as this letter here from Tiller indicates.  Her ties to Tiller were outlined by Bob Novak last year here. When confronted about Tiller she was always in full " Tiller?" mode: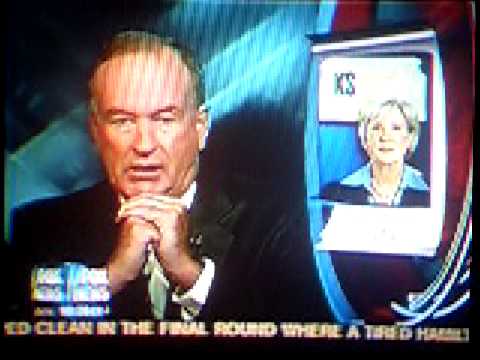 Yep, I can watch these two being booed with a fine enjoyment!  Schadenfreude?  Indeed!
Here is the text of Bishop Olmsted's letter to President Jenkins (h/t American Papist):
While I am disappointed by President Jenkin's decision to invite President Obama to speak at commencement, particularly the decision to confer an honorary law degree, I have several questions about this letter:
I came across this and as a pro-life Catholic Democrat, I am very, very pleased with this. If only every Bishop in the United States responded in this way when Catholic elected officials in their diocese improperly reflected church teaching in their voting. Thank you Bishop Martino of Scranton, Pennsylvania!
No set of issues reflects the heart of Catholic Social Teaching than the "life issues." Over twenty years ago, Joseph Cardinal Bernardin coined the consistent life ethic using the New Testament image of a seamless garment to describe the cloaking of the image of God in humanity from conception to natural death — in criminals, in the unborn, in the marginalized and forgotten, and even our very enemies.  This comprehensive ethical system seeks to link many different issues together by focusing attention on the basic value of life.
Today, talk of a consistent life ethic is practically a joke—arguably this is especially true among pro-life Democratic voters. Nevertheless, no one would argue against the assertion that neither side of the political spectrum fully embraces a comprehensive Culture of Life. The predominant liberalism of the Democratic Party and conservatism of the Republican Party reject the Catholic view on key "life issues", while embracing it on others. This leaves faithful Catholics in two positions: we feel politically homeless and we cast our ballots with some sort of hesitation, reflecting our desire for better candidates. As if matters could be any worse, the "life issues" are used by political strategists and Catholics who are strong partisans for one party or the other as grounds to vehemently and divisively attack each other for political gain. They all quote from the same Catholic documents emphasizing different aspects of church teaching and appealing to certain basic Christian ethics while slyly or blatantly, but always conveniently, ignoring others; the latter incredibly undermines Catholic witness in the American political sphere.
The debate within the church over the past two elections has been this very issue and while one might agree wholeheartedly with one side or the other, the heated emotions embedded in our dialogue with the other side has damaged attempts toward real debate. Perhaps, at times, Catholics on both sides of the argument forget how much we all have in common. In John 17, we are given a beautiful image of the Lord  praying to His Father for Christian unity for his disciples and all those that would come to believe through them. Thus, when our passions and partisanship allows division to win out, the only real victor is the devil. This is not even to suggest that the only solution is a "middle road" option of compromise, but perhaps there is a correct way, or better yet, a Christian way to be right in regard to a controversial matter and a charitable way of addressing the matter without brushing aside counter concerns or being "divisive" in the process.
As a new year approaches, as well as a new presidential administration with a significant party control in Congress, it appears to be as an appropriate time as any to ask the question: can we rediscover the seamless garment of life? I think we can and I think it's necessary. Despite its terrible misuse, the seamless garment challenges us every day. 1) It encourages consistency in our approach to a great variety of issues that affect human life and dignity. 2) It challenges us to reflect on our basic values and convictions which give direction to our lives. 3) Most importantly, it challenges us to express our commitment to the sanctity of life in civil debate and public policy toward the ends of peace and justice.
There remains a host of challenges for the Culture of Life movement. The "life issues" for many minds refers simply to bioethical issues of abortion, euthanasia, physician-assisted suicide, embryo-destructive medical research, and other such evils condoned as necessary medical care. Others argue for the inclusion of age-old scourges like war, capital punishment, genocide, torture, poverty and hunger, disease, violent crime, a lack of quality health care, and working toward a just economy, i.e. a more adequate distribution of domestic and global resources. All of these as well are "life issues" according to this view. No attack on human life and dignity in the fabric of human activity is an isolated incidence—they all are fundamentally related.
Catholic social doctrine embraces all of these issues as Christian concerns; whereas there is little debate over the former, there is now much heated debate over the priority each issue should have. There are two temptations that seem to exist: to emphasize certain issues and downplay, or even ignore, the importance of others, or to simply equalize them all across the board. Both have severe flaws. No Catholic, or anyone for that matter, has the luxury of attending only to one or two challenges. It is a clear misapplication of humanitarian principles. On the other hand, while modern threats to the sanctity of life are many, it still remains that the scope and gravity of some issues reflect a greater lacking of good, i.e. a greater injustice and thus, not all issues are on the same moral plane—prioritizing cannot be relative. This is ever more difficult to address when these two temptations are manifest on either side of the political spectrum with one side emphasizing opposition to abortion and "family values" and the other side seeking to find "common ground" on abortion behind pro-choice rhetoric and emphasizing Christian influence on all the "other issues."
It is clear that these challenges are deeply entrenched in contemporary culture; this is especially true in American culture and the evident fruit of the sexual revolution. All of these matters require daily commitment, particularly in family relations which is the broken institution at the heart of all these moral crises. The mission of the Catholic laity is to build a "Culture of Life" by living a good moral life, promoting family values, living out one's personal vocation in the service of the common good, engaging the political sphere, performing corporal and spiritual works of mercy, and dialoguing with people of other religious and political perspectives. As Pope John Paul II so rightfully declared:
"It is your task to reveal the true meaning of life where hatred, neglect or selfishness threaten to take over the world. Faced with today's problems and disappointments, many people will try to escape from their responsibility. Escape in selfishness, escape in sexual pleasure, escape in drugs, escape in violence, escape in indifference and cynical attitudes. I propose to you the option of love, which is opposite of escape."
The more I personally engage my non-Catholic neighbors, the more I notice the profound philosophical differences that exist between us. I made note of this in an earlier post on the state of the pro-life movement on the political left—where all issues are morally equal and the cultural acceptance of moral relativism hindered more substantial progress. This philosophic difference has been hammered by Ryan Harkins in his analysis of American cultural perspective on sexuality in comparison to Catholic anthropology and sexual morality in his latest posts. "As long no one gets hurts" is a prevalent attitude that is irreconcilable with Christianity. There is yet another disturbing mentality in America that asserts that a life that would require greater acceptance, love, and care is considered useless, or seen as an intolerable burden that is rejected in one way or another. This is truly manifest in the acceptance of killing to solve social problems is increasingly characteristic of American society and our public policy—from the unborn, to criminals, or someone of ill health or old age.
We forget that our policies are shaped by our culture and that 'Left' and 'Right' are terms in need of redemption. We live in a culture that in many ways lacks God. There is neither justice nor hope without God. The world needs God. Pope Benedict XVI so beautifully put the Catholic understanding of this God:
"'He will come with vengeance' (Isaiah 35:4). We can easily suppose how the people imagined that vengeance. But the prophet himself goes on to reveal what it really is: the healing goodness of God. The definitive explanation of the prophet's word is to be found in the one who died on the cross: in Jesus, the Son of God incarnate. His 'vengeance' is the cross: a 'no' to violence and a 'love to the end.' This is the God we need."
President-Elect Obama used the word audacity a lot in his rise to the presidency but how much audacity does it take to be a liberal state senator, representing a liberal district, in a liberal state? True audacity is going against the odds and against the consensus on pundits. That is exactly what Joseph Cao did in Louisiana's 2nd Congressional District. Cao is a devout Catholic Republican Vietnamese immigrant in an overwhelmingly African American and Democrat congressional district. Although his opponent is undoubtably corrupt politician facing serious indictments, he was still not given a chance at winning. Unfortunately, voters, especially it seems African American voters, often overlook these flaws in the name of some sort of racial solidarity. Nevertheless, Cao won! Let's pray that he can help rebuild the wonderful city of New Orleans and provide true opportunity for its amazing people. Cao, like Bobby Jindal and Sarah Palin, is already getting attention from Republican leadership as the future of the party.
Although Cao probably hasn't even had a chance to organize his staff, yesterday I heard Al Sharpton say that he would be working to "fix" this situation. Seems for Sharpton and his ilk working with a person who cares about the district and its people is trumped by partisan and racial politics.
With President-elect Obama assembling together the most anti-life and anti-family radicals imaginable for his upcoming administration.  In addition to ignoring the U.S. Conference of Catholic Bishops (USCCB) statement* (November 12, 2008 AD) to reconsider not signing the misnomered Freedom of Choice Act (FOCA).  Along with other abortion related executive, judicial, and legislative acts, the options to combat this evil are becoming fewer for American Catholics.
With American Catholics being left to their faith for sustenance, our shepherds, the Catholic Bishops (USCCB), may need to review their canonical options for dealing with Catholic legislative support for FOCA.  The USCCB will have to engage the issue of well known "Catholic legislators supporting a specifically and gravely evil bill" as Dr. Edward Peters, a well respected canon lawyer, stated today on his blog.  Dr. Edward Peters sees four (4) canonical options in "dealing with these Catholic legislators who support FOCA" (emphasis mine):
1. Canon 915. Make plain, by public announcement and/or private contact, that a legislator's support for FOCA qualifies as (probably formal, but certainly proximate material) cooperation with objective grave evil and that such conduct, in this case, would render one ineligible for reception of holy Communion under Canon 915.