Catholicism
One of the major resources that I used to educate myself on my Christian faith were reading books.  I am a book-hound.  I have a stack of books that I haven't even begun to read yet that are all on Catholicism.  Whether if they are about saints, history, mysticism, philosophy, or our Holy Bible, I am just enamored with almost anything Catholic in book form.  Right now I'm reading several books (not all at the same time).  Render Unto Caesar by Archbishop Chaput, St. Paul's second letter to the Corinthians, and Father, Forgive Me, for I Am Frustrated by Fr. Pacwa just to name a few.
I am always hunting for books at my favorite Catholic bookstore here in Houston, Veritas, or Half Price Books.  Yes, I even browse the books at Barnes & Noble and Borders.  And if that's not enough, I go online to Amazon.com.  I have always enjoyed reading books and this love of reading helped me a lot in learning as much as I could about Christianity.  Having to hold a book in my hand and read it rather than going online to learn more about Catholicism, it is difficult to explain but it just can't be beat. 
So in order to share my love of reading to you all, I've decided to post Amazon's* Top Ten Bestsellers for Catholic books.  I find Amazon's to be more concise than other providers.  Enjoy!: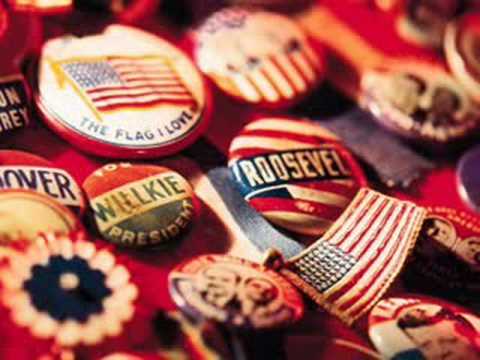 Courtesy of Rich Leonardi at Ten Reasons, Catholic Answers' voter's guide for serious Catholics.
Today — Sunday, October 26, 2008 — is World Priest Day, in which Catholic parishes celebrate and affirm those men who are call to commit themselves to Christ and his Church through the Sacrament of Holy Orders, and an opportunity for parishioners to thank, affirm and convey our love and support for our priests.
Tonight Denver's Archbishop Charles Chaput gave an address at a dinner for the national Catholic women's group ENDOW (Educating on the Nature and Dignity of Women), in which he critiqued the arguments of Prof. Doug Kmiec in favor of voting for Senator Obama, despite his stance on abortion. A condensed and adapted version of the address can be found online here at the Witherspoon Institute's website (the same place one can find the essay by Prof. Robert George on Obama's abortion extremism which other contributors have previously mentioned).
Okay, maybe not.
But one of his characters was more intellectually- and existentially-consistent that many (or even most) Americans of any religious affiliation, including Catholics. I'm talking about the hitman Vincent in the 2004 film Collateral, starring Cruise and Jamie Foxx and directed by Michael Mann.
Read on…
"From the dawn of the Republic, America's quest for freedom has been guided by the conviction that the principles governing political and social life are intimately linked to a moral order based on the dominion of God the Creator. The framers of this nation's founding documents drew upon this conviction when they proclaimed the "self-evident truth" that all men are created equal and endowed with inalienable rights grounded in the laws of nature and of nature's God. The course of American history demonstrates the difficulties, the struggles, and the great intellectual and moral resolve which were demanded to shape a society which faithfully embodied these noble principles. In that process, which forged the soul of the nation, religious beliefs were a constant inspiration and driving force, as for example in the struggle against slavery and in the civil rights movement. In our time too, particularly in moments of crisis, Americans continue to find their strength in a commitment to this patrimony of shared ideals and aspirations.
The title of this blog is intended to be descriptive.  But it is possible that some will misinterpret the title, thinking that the term "American" someone how qualifies the term "Catholic".  Father Richard John Neuhaus speaks of this problem in his recent book Catholic Matters:
"the great thing to discover is not what it means to be an American Catholic but what it means to be a Catholic American. One might think the noun is more important than the adjective, but that is not necessarily so.  The adjective qualifies and, in qualifying, controls.  To say that I want to be an American Catholic assumes that I know what it means to be an American but am uncertain about the Catholic part of 'American Catholic.'  The goal, rather, is to be a Catholic American; to be a person who knows what it means to be Catholic and is working on what it means to be Catholic in America." (pp. 166)
Fr. Neuhaus is right.  We are first Catholics, disciples of Jesus Christ.  Our political ideas are not our faith.  Rather, when we are at our best, our political ideas are informed by our faith. And that is perhaps the primary goal of this website: to express clearly and persuasively the influence our Catholicism has on our political life in America. Despite protestations to the contrary, this website is not about the American influence on Catholicism, but the influence Catholics ought to have on America.
We are twelve Christians who love our Catholic faith looking to engage the world through our writings to better express the teachings of Jesus for the betterment of the common good.  American Catholic is the outward expression of this engagement with the world.