Catholic Democrats
 I would like some help in identifying the most active, passionate, orthodox American Catholic Bishops currently serving. It is a cultural thing that we seem to love rating everything- not a bad thing- and I have a personal interest in this topic because I want to offer my services to a Bishop who needs someone who gets the following Big Three Realities that I have been focusing on in my last three postings here at American Catholic.
1. The Obama Administration is threat #1 to the continuance of our Hierarchical Catholic Church- here in America and since we are a Superpower in worldly terms this could damage a big chunk of Christendom. I do not speak as an Obama-basher with Republican talking point tie-ins- I was a lifelong Democrat who only recently gave it up to become an Independent, not Republican. My realization about the Obama threat emerged slowly after being absorbed in a national Catholic Democrats listserve with some of the real heavyweights- like FOB (Friend of Barack) Vicki Kennedy. It was clear to me that Kennedy with her fellow travelers in Catholic universities, and liberal Catholic political organizations, have been intent on much much more than just getting more traction in American policies and legislation for a few political issues often neglected by the conservative-Right. There is blood in the water for the Church Hierarchy due to the notorious Minor Abuse Scandals. These prominent Catholic Dems seem intent on using whatever power they can muster to force changes in the Church to cut the Hierarchydown to size- replace the Teaching Authority with liberal Catholic college professors and liberal political activists who will "save" the Church from irrelevance among the youth. We have seen that President Obama has been systematically assisting in this process- not openly- but consider his choice of Joe Biden as VP with his pro-choice, pro-gay marriage beliefs, and Kathleen Sebelius as HHS Secretary who is pushing contraceptives down everyone's throats, and I suspect we'll see that Justice Sotomayor is pro-choice, pro-gay marriage eventually. The threat to religious liberties will hit the Catholic Church Hierarchy first, with the contraceptives mandates and then gay marriage will turn the Catholic Church Catechism into Hate Literature and every orthodox Catholic into a bigot along the lines of the old school racists back in the 60′s. No one wants to be a racist- so I'm sure that Vicki Kennedy et al are counting on most American Catholics to simply abandon their Bishops' leadership and embrace her brand of progressive Catholicism which is Obama-cool. So- me thinks the Bishops need a few folks around who see this danger and are willing to stand with the Bishops and the Catechism. I'm here to help.  Here's a link to my piece on the Catholic Dems/Obama "conspiracy"-  http://the-american-catholic.com/2012/05/31/obama-working-willfully-to-undermine-hierarchical-catholic-church/
2. Having this information about the Obama-Catholic Dem elite battleplan is useful- but I am also interested in assisting a good Bishop at the parish level with practical steps- all perfectly legal- for assisting the process of cultivating a new breed of orthodox Catholic political leaders. Pope B teaches us to free ourselves from ideologies in his last encyclical- the social doctrine of the Church is the stuff we need more of in America- the reason we keep swinging wildly from Republican to Democrat in the races for political power is that at the gut level most people get that each Party has got some things right and some things wrong. There is no Party of God- even if right now the mainstream Democratic Party represents the greater threat to the Church/Christ- we are still talking about lesser evils. The Catholic social doctrine is about building civilizations of love- this is the positive vision that is the corrective of narrow ideologies which feed on anger for the most part. The way to bring Christ's Way into the marketplace of ideas in American political thought and debate is for more fully informed and inspired Catholic voices to emerge and assume the responsibilities of leadership at every level of our society. There is so much that we could do in every parish and school-  here is my POA (Plan of Action) which I would love to bring into a parish in a diocese where the Bishop is aware and involved to guide the development- I'm not interested in being a lone ranger or riding against the wishes of the local Bishop.  Here's the Plan-  http://the-american-catholic.com/2012/05/10/wanted-orthodox-catholic-political-leaders-time-to-get-serious/
3.  Finally, my long experience in the trenches of Catholic high schools has left me with many thoughts on how to inculcate a genuine Catholic identity which has a chance of being transmitted to our very distracted youth. I would love to be part of an orthodox Bishop's team to help select passionately orthodox Catholic administrators/teachers/staff to be in place to give life witness, along with instructional guidance, to budding disciples of Christ. You can't give what you don't have- so if we want Catholic students to come out the other side in love, or more in love with Christ and His Church- then you don't load up the schools with adults who are full of dissenting views from the Catechetical teachings of the Church. I'm not saying everyone has to be some kind of a stepford-wife cheerleader type of Catholic- we all have our personalities- but if you are an adult working in a Catholic school you should be someone who is thirsty to know what the Church teaches and why- especially if it pertains to your particular discipline or area of responsibility. I get into a lot more detail beyond just the staffing issue in my article below.  I am open to returning to the teaching field or entering new territory in administration under the right Bishop in a diocese that really wants to play it straight-up as a passionately Catholic institution -without being satisfied with a PR-level Catholic Identity which produces nice dog and pony shows for visiting bishops and parents- but scratch the surface and where is the love for the Church? If you fall in love with the Church you will just want to know more and more and to share more and more with the youth and everyone you meet- am I right?  Here's the last link-  http://the-american-catholic.com/2012/04/16/a-vision-of-catholic-education-from-the-front-lines/
OK- if you are still with me- here is how you can help- write out up to 10 names(and email addresses if you have them!) of Dynamically Orthodox Catholic Bishops here in America- with the name of their Diocese.  You can order them according to your own rating system. I want to follow the science here and the shortest distance between two points is a straight line- I want to begin a new mission in using whatever talents I possess for the sake of Christ and His Church- I have tried to use these talents to produce something helpful to preserve and protect the Hierarchical nature of our Catholic Church- If Christ didn't desire a Hierarchy why bother with Apostles- He could have just had disciples with no leadership inherent in the Church- but He didn't- evidence from Scripture, history and logic all persuaded me in my Truth Quest. I don't want to just apply for jobs blind to the leadership in a given Diocese. Leadership matters, that's why leaders get targeted all the time, and why assassinations are so unfortunately common throughout human history. I want a meaningful mission within the Church and short of that I will do whatever I can do to provide for my wife and four young children- this is my story and why I need our Reader's Input. Brother (Sister) can you spare a moment and share what you know? God Bless you.
A few years ago I would have thought the title of my piece was too extreme- I bought into the charisma of Barack Obama- never publicly supported him- but I thought he was someone who could bridge some of the serious difficulties that pro-life Democrats faced within my political party. I read his books, I thought he respected the Catholic Church as much as a secular political liberal could be expected to. Around that time I was trying to work from the inside of the Democratic party- running for Florida State House as a pro-life Democrat, and later serving as Vice President for the Florida Democats for Life organization. This was also the time period where I was invited to become part of a national Catholic Democrats listserve which included such notaries as : Vicki Kennedy, Lisa Sowle Cahill of Boston College, Rev. William D'Antonio and Rev. Anthony Pogorel of the Catholic University of America, Peggy Steinfels of Fordham University, Rev. Thomas Reese of Georgetown, Vincent Miller of Georgetown/U. of Dayton, Dan Maguire of Marquette, Doug Kmeic of Pepperdine, Suzanne Morse of NCR, Chris Korzen of Catholics United, Alexia Kelly of Catholics in Alliance for the Common Good, Steve Callahan of the AFL-CIO, and others (Eric LeCompte, Nicholas Carfardi, James Salt, Morna Murray, Fred Rotondaro, Kari Lundgren). I never agreed to keep all that passed before my eyes confidential, but I never publicly revealed the basic content until now.
 
My reason for going public now is due to the recent event where the Worcester Bishop Robert McManus weighed in to prevent Vicki Kennedy from speaking at the Anna Maria College commencement. The press I read portrayed the Bishop as being overly vindictive and Kennedy milked the rejection, playing innocent, as though she is doing nothing to try to upend the Catholic Church as we know it- as a Hierarchical Institution. It was my experience on the Catholic Dem listserve that Vicki Kennedy was essentially my nemesis. I defended the Church as a Hierarchy, and the official teachings on abortion et al, and she took me to task almost every time I wrote pro-orthodox Catholic commentary- with plenty of Amens from her fellow travelers on the listserve. I did receive a few positive private emails from some on the listserve, but on the whole it was a very discouraging experience trying to defend the Church as a convert, who would be at a total loss if the Catholic Church put no stock in the teaching authority of the Pope and the Bishops, and taught that contraceptives, legal abortion, and gay marriage were just fine and dandy things. So Soon after posting this on the listserve-
 
"It is deeply troubling to me that this Catholic Democrats listserve membership seems more intent on finding reasons to pull some kind of palace coup against the Catholic Church Magisterium and Hierarchy in general, than to address specific issues related to the Catholic interests in American politics. I am a convert to Catholicism, I knew what I was signing up for in becoming a Catholic, I accepted the teachings and authority lines as prescribed by the latest Catechism. I simply cannot understand why those who seem to relish openly trashing the Apostolic successors retain membership in the Church- that is something that I can only address as an appeal to someone else's good conscience. Most of my family is of the Protestant variety, I understand that thinking and worldview but reject it, but they are acting in good conscience- they don't believe what the Catholic Church teaches about her role, so they don't invest in the Catholic narrative and authority line. Maybe what I'm finding here at Catholic Democrats are many good protestants but not orthodox Catholics as I understand things?
You can remove me from your rolls if it displeases many here that I don't conform to the groupthink on display here, otherwise I will continue to offer my two bits to challenge the establishment views of liberal, anti-Catholic Hierarchical voices which parallel the hard Catholic Right- in their wrongheadedness- in my humble opinion anyway. One is certainly free to criticize the clerical/Hierarchical handling of sexual abuse cases over the years- but how this all fits in with being a Democratic Party member is something I can't fathom. Tim Shipe"
My offer to leave was accepted after Vicki Kennedy wrote a smack-down on me; and shortly thereafter I severed my own Democratic party membership and ended my leadership role with Florida Dems for Life- I took Archbishop Chaput route of becoming a political Independent and remain such today.
 
To come up to speed- back a couple of years ago- I knew that the most powerful and connected Catholic Democrats in our country were interested in more than just getting more traction on Catholic social justice issues in our American political system- I would describe the agenda/mind-set of Vicki Kennedy et al for the most part as the following:
 1. Obama embodies the Catholic social tradition- he's a better guide than the out-of-touch Pope/Bishops 2. Democrats for Life leaders were not welcome – despite my own inclusion for a time- Kennedy seemingly successfully squashed the idea of Kristen Day being invited to be part of the listserve 3. The Bishops who were outspoken for advocating the primacy of the right to life for the unborn were demonized, mocked, ridiculed, and at times the idea of trying to bring on an IRS investigation on these type of Bishops was being encouraged by some ( especially if they dared to consider withholding Communion from Pro-choice Dem leaders) 4. Bishops were described as "self-designated custodians of 'the tradition'". 5. Catholic Dems could aptly be self-described for the most part as "intra-Catholic warriors" 6. The Clergy Scandals were to be used to help bring the end of the Bishops line of authority- teaching and otherwise 7. This authority should pass to those who know best- the secular-minded Catholic professors and their liberal political activist friends- since there really can't be such a thing as a Holy Spirit-guided Catholic Church with Popes and Bishops playing a key role- I suppose they could still hold onto ceremonial roles like the Kings in Europe.
 
I can see clearly now that President Obama has been very conscious of this war for control within the Church- and his choice of Vice President and HHS Secretary- Biden and Sebelius, respectively, was a conspicuous power move to set in place the acceptability of dissenting Catholic leaders and thought into the mainstream of American societal structures and popular imaginations. The fact that Obama "evolved" on Gay Marriage with help from his Catholic buddy Joe Biden, and his determination to mandate contraception as a must-have "medicine" through the offices of Catholic Kathleen Sebelius- all of this plays right into the larger goals of the Catholic Democratic party elite. There has been no such evolution in his comprehension and compassion for the thousands of unborn humans killed every day in abortions, and the threat to religious liberties is finely focused on the authority of Catholic Bishops and the official teachings of the Catholic Magisterium. I believe the Catholic Dems elite would like to re-make American Catholic Bishops in the image of the Anglican church in England- with Obama playing a kind of King Henry VIII role in forcing power transfers ( counting on public/Catholic lay apathy).
 
My conclusion is this- I am not in disagreement with the Catholic Dems elite on an across-the-board basis- I am not a conservative ideologue any more than I am a liberal one. There are political issues where I go left and others where I go right or down the middle- I make the honest effort to stay as close to the official social doctrine teachings of principles, and even the prudential judgment application of those principles as the Bishops and Vatican officials advise. I find that the same powers-that-be that are given Holy Spirit assistance to teach firm principles, are also pretty darn good at putting forth ideas for applying those principles into the real world of political legislation and the like- but I acknowledge it's not an exact science with one formula fits all simplicities, however. That's how I would describe my own efforts in being a wanna-be orthodox, faithful Catholic on matters of social doctrine. Others may disagree- I have no doubt that the Catholic Dem elites I list above are well-intentioned- but I believe they are threatening great harm to many souls and to the future of our Catholic Church as the Hierarchical Institution – founded by Jesus Christ. Reforms should be taken up in a spirit that respects the obedience of Faith. I don't abide by clergy abuses and incompetent administrative decisions made by Catholic bishops- but you don't throw the baby out with the bathwater- just as you don't kill babies in the womb to solve the problems of women and their mates.
The Catholic Church has, for two millenia, in keeping with the Incarnation, defended the dignity of all human beings. One example of this is the Papal Bull issued by Pope Paul III in 1537, Sublimus Dei, regarding the "enslavement and evangelization of Indians".
The enemy of the human race, who opposes all good deeds in order to bring men to destruction, beholding and envying this, invented a means never before heard of, by which he might hinder the preaching of God's word of Salvation to the people: he inspired his satellites who, to please him, have not hesitated to publish abroad that the Indians of the West and the South, and other people of whom We have recent knowledge should be treated as dumb brutes created for our service, pretending that they are incapable of receiving the Catholic Faith.

We, who, though unworthy, exercise on earth the power of our Lord and seek with all our might to bring those sheep of His flock who are outside into the fold committed to our charge, consider, however, that the Indians are truly men and that they are not only capable of understanding the Catholic Faith but, according to our information, they desire exceedingly to receive it. Desiring to provide ample remedy for these evils, We define and declare by these Our letters, or by any translation thereof signed by any notary public and sealed with the seal of any ecclesiastical dignitary, to which the same credit shall be given as to the originals, that, notwithstanding whatever may have been or may be said to the contrary, the said Indians and all other people who may later be discovered by Christians, are by no means to be deprived of their liberty or the possession of their property, even though they be outside the faith of Jesus Christ; and that they may and should, freely and legitimately, enjoy their liberty and the possession of their property; nor should they be in any way enslaved; should the contrary happen, it shall be null and have no effect.
This is an inconvenient truth for those who would have us believe that Christopher Columbus' Catholicism had something to do with the mistreatment of Native Americans after the arrival of Europeans to North America. Indeed, though men may fail, the teachings of the Church never have, never do, and never will.
Just as the Church defended Native Americans 474 years ago this month (May 29, 1537), so today the Catholic Church continues to defend — through Her very clear teaching — the most vulnerable of all, the unborn child. Just as in the time of Sublimus Dei there were Catholics who protested the Church's guidance, so today there are Catholics who deny the humanity and dignity of the innocent unborn child.
Most, if not all, Americans today understand the evil of slavery precisely because of the good work of Christendom, but most particularly the Catholic Church which stands as a visible beacon to the world. Satan devises his manner, but the Light continues to shine. So it is that I have hope that some day, Americans will look back upon this time as the brutal age of abortion, and Catholic politicians who did not stand against it will have the most shameful place of all in the annals of history.
Hattip to Gateway Pundit.  NBC's First Read is reporting that Stupak is considering retirement.
Stupak to call it quits? With just a few days to go before the end of this recess, House Democrats are cautiously optimistic that they could get through it without a single retirement announcement. That said, there is still a concern that some important incumbents in districts that they are uniquely suited could call it quits. At the top of the concern list this week: Michigan Democrat Bart Stupak. The Democrat best known this year as the Democrat who delivered the winning margin of votes for the president's health-care reform bill is said to be simply exhausted. The criticism he received — first from the left, and then from the right — has worn him and his family out. And if he had to make the decision now, he'd probably NOT run. As of this writing, a bunch of senior Democrats (many of the same ones who twisted his arm on the health care vote) are trying to talk him into running. The filing deadline in Michigan is still a month away, but veterans of that state's politics are skeptical anyone other than Stupak can hold that district in this political climate.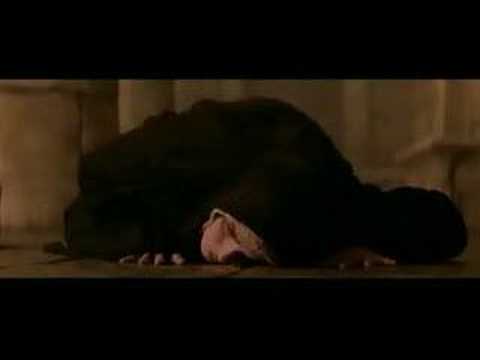 "22. Today the picture of development has many overlapping layers. The actors and the causes in both underdevelopment and development are manifold, the faults and the merits are differentiated. This fact should prompt us to liberate ourselves from ideologies, which often oversimplify reality in artificial ways, and it should lead us to examine objectively the full human dimension of the problems."  Pope Benedict XVI  Caritas in Veritate Continue reading →
As it so happened, I was in Washington DC on that National Mall as congress was voting on the mess which is our "health care reform" bill. I hadn't been to our capitol city before, and it was a simply beautiful afternoon — one on which it was hard to believe that our elected representatives were bringing us one large step closer to a major budgetary crisis point, and Representative Stupak was busy selling out the principles everyone had imagined to be as solid as the Rock of Gibraltar for a rather paltry executive order which may (or may not) come after the fact. (Call me a cynic, but I could well imagine the EO never coming. Though in a sense, why not issue it: It would have no effect and could be repealed at any time. Still, there would be a great deal of justice and truth in Obama using the old Microsoft line, "Your mistake was in trusting us.")
Still, though sun, green grass, and stone monuments are fresh in my mind, and the largest looming problems in my mind revolve around children wailing that they need a bathroom right now while traveling on the metro (let's just say that didn't end well) I don't want to seem as if I'm discounting the importance of what we've just seen. And there seem to be some fairly clear conclusions we can draw:
1) Stupak had no desire to be to abortion what Joe Lieberman chose to be to foreign policy. Lieberman was hounded out of his party and continues to hold office only because of people who disagree with him on nearly every other issue admired his principled stands on Iraq, Israel, etc. If Stupak had brought down the Health Care Reform bill in defense of the unborn, he would have received similar treatment from his own party to what Lieberman has received, and he clearly didn't want to be that person. Instead, having talking himself into a corner he really didn't want to be in, he seized upon a fig leaf when it was offered and did what he'd clearly wanted to do all along:
Last November during a town hall meeting near the Upper Peninsula Representative Bart Stupak of Michigan, an alleged "pro-life" Democrat that recently voted for government funding of abortion, made it clear that he was never going to vote "No" on ObamaCare.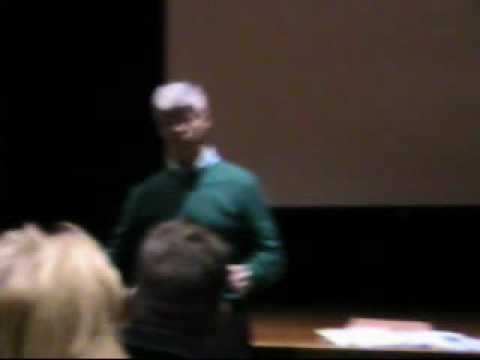 Biretta tip to Sydney Carton and Alicia Colon.
John Patrick "Jack" Murtha, Jr. died Wednesday morning at Virginia Hospital Center in Arlington, VA, after complications from gallbladder surgery. Murtha was 77.[1]
Congressman Murtha was a Democrat with a relatively populist economic outlook, and is generally much more socially conservative than most other House Democrats. He is opposed to abortion, consistently receiving a 0% rating from NARAL and 70% rating from National Right to Life Committee; however, he supports embryonic stem cell research. He generally opposes gun control, earning an A from the National Rifle Association.  Murtha was also one of the few Democrats in Congress to vote against the Bipartisan Campaign Reform Act of 2002 and also one of the few Democrats to vote in favor of medical malpractice tort reform.[2]
May he rest in peace.
_._
[1] Fox News entry by Chad Pergram.
[2] Wikipedia entry for John Murtha, Political Views
Nancy Pelosi, Harry Reid, and Barack Obama continue to spend, spend, spend away money we don't have.  With the public option now firmly established in the current Senate version of the health care bill, Election 2010 comes to mind.
Kick the bums out.
I love democracy.
(Biretta Tip: Glenn Foden of NewsBusters)