Catholic Campaign for Human Development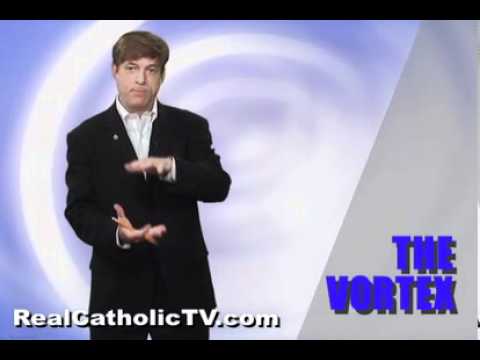 Well, I see at Mass this morning an insert was placed in the bulletin for the annual appeal for the Catholic Campaign for Human Development, and therefore it is time for me to renew my annual request that no Catholic contribute one thin dime to this pernicious and wrong-headed begathon.  Despite window dressing efforts at reform, the CCHD is still in the business of handing out money, given by good-hearted Catholics who think they are contributing money to help people down on their luck, to left-wing pressure groups, many of whom espouse causes directly contrary to the teachings of the Church.  Go here to the website of the group Reform CCHD now to get the details.  Here is their summary regarding last year's grants, after the CCHD had been ostensibly reformed: Continue reading →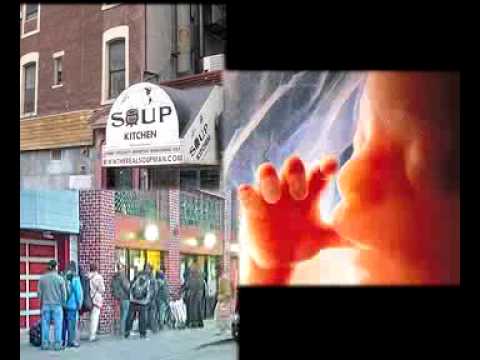 In a dog bites man story, and an example of good blog journalism, Creative Minority Report has broken the news that the head of the CCHD, Ralph McCloud, while he was head of the CCHD, was the campaign treasurer for pro-abort Wendy Davis in her successful run in 2008 for the Texas State Senate:
 While the Catholic Campaign for Human Development (CCHD) has come under well deserved scrutiny for supporting groups such as ACORN and groups with ties to promoting abortion, CMR has uncovered that Ralph McCloud, while heading the CCHD in 2008, was simultaneously working as a highly placed campaign official for a pro-choice politician seeking to unseat a pro-life politician.according to public records, McCloud also worked as the Treasurer for Planned Parenthood endorsed Democrat Wendy Davis.Annie's List,raised hundreds of thousands of dollars for Davis in 2008 while McCloud worked as Treasurer. The group even gave a spirited endorsement of the pro-choice Davis, who succeeded in defeating her pro-life opponent.
As you likely know, CCHD is the bishops' anti-poverty program which funds community organizing and economic development projects and has been at the center of a number of controversies. Ralph McCloud was named head of the CCHD in November 2007. In his first year as head of the CCHD,
Why would the director of the CCHD, during his tenure as head of an ostensibly Catholic institution act as champion and treasurer of a campaign for a pro-abortion politician seeking to oust a pro-life politician? This is the textbook definition of scandal.
According to the United States Conference of Catholic Bishop's website, "the CCHD fully upholds the Church's teaching on the sanctity of human life from conception through natural death." But acting as Treasurer for a pro-choice politician means that every single yard sign, every press release, every brochure or pamphlet of the Davis campaign had Ralph McCloud's name on it. So in short, while heading up the CCHD, McCloud was very publicly working against the stated goals of the organization he oversaw.
Isn't that a bit confusing to Catholics? Isn't that in itself a scandal to the faithful?
McCloud himself labeled questions about another CCHD employee John Carr's commitment to the pro-life cause "very disturbing allegations" which he believed were unfounded. CMR believes it to be equally disturbing that McCloud would work for a campaign garnering donations from Annie's List (a pro-choice PAC), Planned Parenthood and ACORN.
Go here to read the rest at Creative Minority Report. Continue reading →
Here is the text:
I received some inquiries recently regarding John Carr, who serves as the Executive Director of the Department of Justice, Peace and Human Development at the United States Catholic Bishops' Conference. The inquiries, stemming from controversies over the Catholic Campaign for Human Development and the Center for Community Change, essentially asked if John is pro-life and committed to the goal of securing protection for the lives of unborn children.

Because I am in a position to answer that question, and because of the fact that hurting people's reputations never serves our cause, let me state for the record that the answer to that question is "Yes."

I have had many opportunities to talk to and listen to John over the years, in public and in private, to read his articles, and to discuss our common goal of seeing social justice and peace applied to our neighbors in the womb. His record is clear, and unlike some others, when he talks about justice and peace and human development, he does not fail to include the unborn.

I share with you below his own comments, as well as those of Richard Doerflinger, the Associate Director of the Secretariat for Pro-life Activities of the US Bishops' Conference. As we work together to resolve the problems that do exist in our Church and in our culture, let's do so with great caution to preserve the good reputation to which all of our colleagues have a right.

Fr. Frank Pavone
The statements referenced in the letter can be found here.
Update: Additionally, Catholic News Service reports that many bishops have come forward to defend Mr. Carr.
Update 2: Tom Peters has a level-headed take on the matter here. In particular, I think his observations regarding "RealCatholicTV" are worthy of consideration:
The situation has not been helped, either, by the sensationalist reporting at RealCatholicTV.com, which in a recent report claimed that the allegations of misconduct at the CCHD was what Pope Paul VI was referring to when he warned that the "smoke of Satan has found its way into the Church" … seriously? I don't follow RCTV directly but the American Catholic does.
As I've said before, I agree with Mr. Peters (and many of our commenters) regarding RCTV. I do not doubt that the folks at RCTV are well-intentioned. Similarly, I do not doubt that there are some problems with CCHD and the USCCB. I simply think the RCTV coverage of this scandal has been too sensationalistic, and that their reporting should not be relied upon without independent verification.
Bishop Fabian Bruskewitz of the Diocese of Lincoln was one of only four* bishops in all of America to refuse collections to the Catholic Campaign for Human Development (CCHD).  The CCHD has been a great scandal because their funds go directly to paying for abortion and the promotion of same-sex marriage among other things.
Here is what Bishop Bruskewitz had to say [comments mine]:
"We question the ideology of [CCHD]" [of course the marxist and socialist leaning organizations that CCHD funds go to.]
"and … we are shocked at the scandalous participation with the ACORN organization and also the participation with other organizations of questionable moral values or standards." [Bishop Roger Morin apparently sees no evil and hears no evil]
"It's so extremely controversial," [Yes it is!]
Today most of your parishes will be collecting for the Catholic Campaign for Human Development (CCHD).  Donald, Christopher, and I have written over and over again of where the money actually goes to, funding for abortions being the most grevious of the lot.
So think twice before donating anything.
(Biretta Tip: Paul Nichols)
One of the many unfortunate aspects of "cafeteria Catholicism" in our country today is that the Church's social teaching has become virtually synonymous with liberal, quasi- or outright-heterodox forms of our faith. This should not be. The social doctrine of the Church is part and parcel of the deposit of faith, and those of us who embrace the truth of Catholicism must stop ourselves from assigning guilt by association with regard to social doctrine merely because its loudest proponents are very picky in the cafeteria line.
Bishop Roger Morin is the Chair of the Catholic Campaign for Human Development (CCHD) Subcommittee that directs the CCHD.  In theory the CCHD works towards ending poverty and injustice in the United States by basically offering grants to organizations that support these goals.  But reality is far harsher than what is written.
Numerous organizations have investigated the CCHD and have uncovered many nefarious groups that are diametrically opposed to the teachings of Jesus.  Many of these groups promote abortion to 'gay marriage'.  What is striking is that the CCHD doesn't do anything to end the funding unless a very bright light is shined on them such as the case with ACORN.
Bishop Roger Morin continues to issue memorandums defending CCHD's vetting process and grants.  Yet time and time again he has been proven unequivocally wrong.  From the Young Workers United to the Chinese Progressive Association, CCHD apparently sees no evil… anywhere.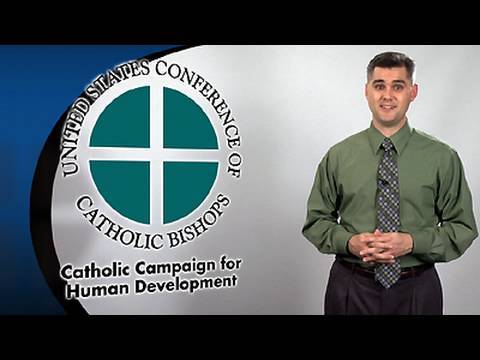 Is Bishop Roger Morin being mendacious in his continual defense of the indefensible.  I am having a really hard time believing that he could be so obtuse to such an important matter as this.
Bishop Morin recently sent a memorandum to all the American Catholic bishops to support the CCHD. The issue is described, synoptically, here.
I have noticed that archdioceses across the U.S. have had similar language on their websites about this. In Houston, our Cardinal-Archbishop Daniel DiNardo has asked the faithful to support the campaign.
The archdiocese also links to:
This information hopefully may prove useful in weighing in on the moral decision to support, or not to support, the CCHD this weekend. May God bless His Church.