Catholic Blogging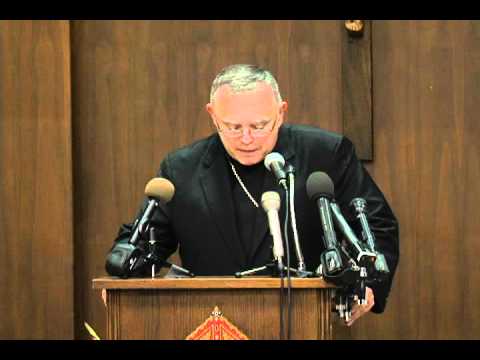 One of the most irritating aspects of life for faithful American Catholics over the past several decades has been how quiet most of our bishops have been in the face of outrageous attacks on the Church.  Too many of our bishops have acted as if they had their spines surgically removed upon consecration.  Fortunately there have always been a handful who have been willing to speak out and suffer the media attacks that then ensue, along with the ambushes of heterodox Catholics frequently eager to lend a hand to anti-Catholics in their ceaseless war against the Church.  One of the more outspoken bishops is Archbishop Charles J. Chaput, who has never been afraid to proclaim the truth, and to do so eloquently.  He is at it again over at First Things.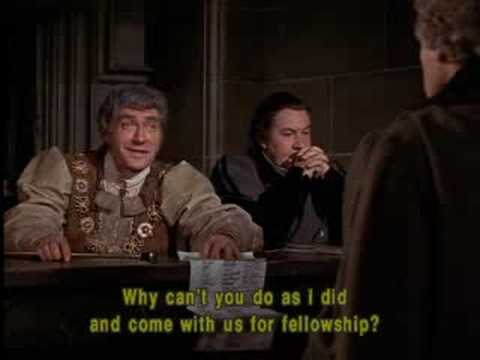 Thanks to commenter RL for  a truly inspired idea!  Most Catholic bloggers and commenters would like to think they argue like Saint Thomas More in the video clip.  Unfortunately we, and I include myself in that "we", more often argue like Norfolk, Cranmer and Cromwell.  In hopes perhaps of improving the quality of Catholic combox debate, here is a list of Catholic blog fallacies taken from comments made to Darwin's post here:
1.  I have the biggest encyclical!-Cite a few passages from an encyclical by one pope to "win" a debate on a contentious subject. Never mind what other popes may have written on the subject, ignore the history of the Church on the subject completely, and certainly never concede that the pope perhaps was making a general statement that might not fit all situations. Throwing in a bit of Latin is always a neat touch. Then, when other commenters resist the fact that you have "won", you can, more in sorrow than in anger, either imply, the best tactic, or state flatly that they are dissenters and that they are not now arguing with you but the Vicar of Christ.
2.  You heretic, you!-(Dawin Catholic contributed this):  Don't forget that no intra-Catholic-blogsphere throw-down is complete without accusing someone of engaging in a heresy at least 1000 years old.
The following are from RL:
3.  Heresy Fallacies-Accusing your opponent of heresy without identifying the article of faith denied and usually basing it on something not even remotely dealing with heresy. Usually the charge is leveled at someone who doesn't agree with your political policy prescriptions. i.e. Reductio ad Calvinism. "You disagree that every family making over $50,000 a year should be taxed at 80% which is a clear indication of Calvinism, something I have come to expect from people of your ilk". Continue reading →